Are you looking for the best Evernote alternatives for your Windows, Mac PCs or even for the smartphones? We have the best options here to try on Windows OS (Some may work on Mac and Linux too). Evernote is the most popular and widely used note-taking application. It is the best because it provides the professional tools to help you take notes digitally. Evernote has notebooks, ability to clip web pages to notes and to synchronize your notes across multiple devices.
Evernote is the top option for any sort of note-taking, but it is not entirely free because it requires a subscription for some features. So we can say that you will not get the full package if you want to take notes digitally. So to help you decide in moving over to another note-taking application, we have gathered the top applications which can work better for you.
Following are the Top 5 Best Evernote Alternatives, Worth Trying!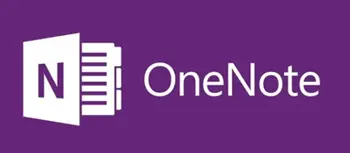 Microsoft OneNote is a note-taking application developed by Microsoft and it is the best Evernote alternative. OneNote is available with Office and also as a standalone free application. Most of its features are similar to Evernote like notebooks, pages, web clipper, tags, and note search. There are a lot of features that OneNote does better than Evernote like mathematical functions input, handwriting and drawing input and a better cleaner interface which is aimed towards increasing productivity. The biggest advantage of OneNote over Evernote is that it is entirely free which means you don't need to pay any subscription fees to use it and upload your notes on your OneDrive.

Simplenote is a very good note-taking app brought to you by Automattic, the people who made WordPress. Simplenote's user interface is very simple and very easy and quick to learn. It's the best for people who want everything simplistic. Simplenote is completely free and supports text-based notes only which can be shared and synchronized across multiple devices like iOS, Android, Mac, Windows, Linux and also accessible through the web. It is one of the best Evernote alternatives for Linux, Mac, and Android smartphones.  Simplenote also has version history for notes if you want to revert back to a previous version of a note. Simplenote offers synchronization through third-party applications like nValt and Notational Velocity.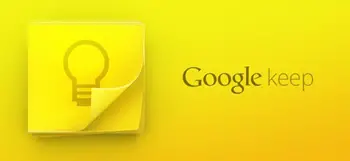 Keep is a very good alternative tool with a very minimal interface based on Google's Material design which is very easy to understand and get familiar with. Keep's features include color codes for notes, checkbox list notes, time or location-based reminders which can be read by Google Now, tags for notes and collaboration on notes. You can attach pictures, voice recordings and checkboxes to your notes and you can also archive them. Google Keep is available for Chrome browser, Web, Android, iOS and Android Wear so that you can view your notes from your smartwatch. Google Keep is integrated into Google's other services which are very useful.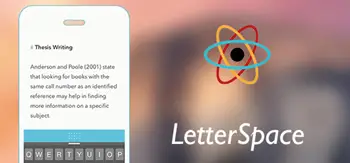 Letter space is also another simplistic note-taking app for iOS and Mac users. Letterspace has simple text-based notes which are organized on the basis of hashtags. Each hashtag operates like a folder and each hashtag includes all the notes tagged with that hashtag. Unlike other note-taking applications, Letterspace does not support adding images, PDFs or other media files in its notes and also lacks a web portal. Notes in Letterspace can be synchronized across iOS and Mac devices and can be exported to PDF or HTML in Mac. Letterspace is free but the themes are not free and work like a donation for the developers to keep making Letterspace awesome.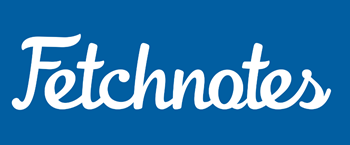 Fetchnotes is another note-taking application with hashtags for notes and is a worthy consideration in this list. Fetchnotes is similar to Letterspace but does things better than letterspace. You can make a new note inside a hashtag folder and Fetchnotes adds the hashtag in the note automatically rather than adding a hashtag yourself. Notes are shareable, can be collaborated with other people, you can add reminders. Fetchnotes is free for iOS, Android and web. No client is available for Mac or PC.
This was a list of the top 5 best Evernote alternatives to help you make a decision if you want to move over to another note-taking application or if you want to start taking notes digitally. There are numerous note-taking applications available to you, these were the best from them and in the end, the final decision is yours.