Laptops are becoming a more common medium for watching movies and shows. This is because of several streaming services such as Amazon Prime and Netflix. These services have offered their large categories of movies and shows to people on several devices on a low monthly fee.
When venturing out to buy the perfect laptop for watching movies and shows, it can be a lengthy process. This is because of the many choices which will be there for you to choose from. So, for that purpose, we have picked out the top 10 laptops for watching movies. We have also prepared a guide to help you pick out the best one for you.


With the advent of mobile devices like laptops, tablets, and mobile phones, TVs are slowly getting out of use for many people who cannot afford TVs. This is why good laptops have become a requirement for watching movies or shows. Mobile phones and tablets usually offer a smaller screen and lesser battery timing.
Buying Guide:
When venturing out to find the best laptop for Netflix or any other services, it is crucial to keep in mind these factors.
This is perhaps the most obvious factor. When you want a laptop for Netflix or watching movies online from other streaming sources, you would obviously want a laptop that offers a larger screen size. The larger the screen size, the better. However, this is not always the case. Some lower-end laptops tend to keep huge screen sizes but offer a poor resolution. Make sure the screen suits the resolution.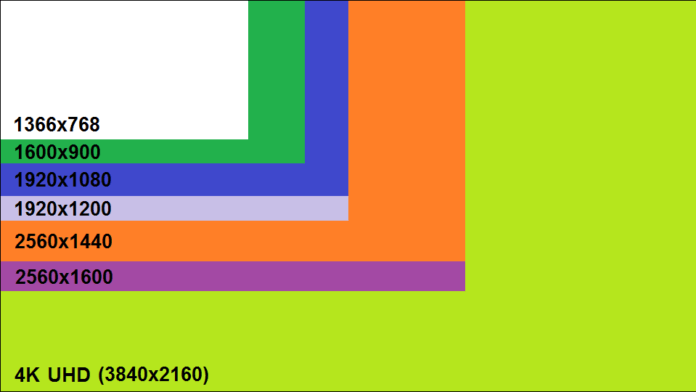 You do not want to watch movies or shows on Netflix on Amazon Prime in standard quality. The screen resolution determines how in-depth your video or photos are going to be. The screen resolution should ideally be around 1920x1080p. This is Full HD and will easily play most of the high definition videos.
Make sure that the screen resolution fits your screen size. Do not go for bigger screens with smaller resolutions.
For the best laptop for Netflix, you will definitely want to be able to watch many episodes or movies in one go. Charging your laptop every now and then can be a pain, especially when you're outside. This is why battery time is an essential factor which you must consider before buying a laptop.
We would highly recommend laptops that offer battery times of up to 8 hours at the very least. This is more than enough to get all your work done while also watching movies.
10 Best Laptops for Netflix/Watching Movies
1. ASUS Chromebook Flip
The ASUS Chromebook Flip is an excellent device if you want to use the laptop as a tablet as well. This laptop features a 14-inch Full HD screen that is also touch-enabled. The reason why you would wish to this laptop is that it combines the pros of both laptops and tablets.
The screen is exceptionally clear and offers full 1080p resolution. The colors on this device are vivid, and you can easily watch all forms of video without any sort of lags. The Intel Core m3-8100y processor is a powerful processor that can run all kinds of programs while producing quality videos. The sound produced is also crisp and loud due to the updated modern drivers used by ASUS. The sound is neither too noisy nor too dim.
The 4GB RAM, combined with the 14-inch FHD screen and 10 hours of battery life, is what makes this Chromebook truly the perfect choice for movie enthusiasts.
2. Samsung Electronics Chromebook
If you're on a tight budget and are looking for a laptop that can give you a lot of battery time, then the Samsung Electronics Chromebook is definitely for you. This laptop provides you with up to 11 hours of battery time. This is more than enough to watch 4 movies back to back without the laptop blacking out.
The screen offered by the Samsung Electronics Chromebook is an 11-inch Full HD screen that is also anti-glare. While the screen is not all that large for you to consider this as a significant factor, it is definitely not that bad. However, it makes up for a smaller screen by being portable with a smaller size, a lightweight design, and longer battery life.
The Samsung Electronics Chromebook is a budget device which offers many features which other laptops might not provide in the same price range. The 11-inch Full HD Screen with anti-glare and the 11 hours of battery life really make this laptop worth the money.
3. Microsoft Surface Laptop 2
The Microsoft Surface Laptop 2 is a premium device which is thin and lightweight. The Microsoft Surface Laptop 2 offers a 13.5-inch vibrant display with PixelSense. This laptop's screen offers razor-sharp resolution with an interactive touchscreen. The Microsoft Surface Laptop 2 may not have a large screen, but it definitely makes up for it with the razor-sharp resolution.
The Microsoft Surface Laptop 2 also packs a powerful battery with 14.5 hours of non-stop battery time on default settings. This is very important for you if you're buying the laptop to watch movies and shows. The 8GB RAM is more than enough to run most of the films and shows without lagging. While the storage is not all that you would expect on a premium device, 256 GB of internal storage is still decent and can store most of your shows and movies.
This laptop is definitely the best for you if you're looking for premium devices that can do multiple tasks.
4. Dell Inspiron 15 5000
The Dell 15 5000 Inspiron is another premium device from DELL that needs no introduction. It offers a 15.6-inch touch screen with a full high definition resolution. The FHD display is what makes the display so sharp and extravagant. The Inspiron uses an Intel UHD 620 Graphics Processing Unit to produce the most lag-free and high FPS video.
You cannot blame this laptop for slow streaming because it is equipped with 8th Gen Core i5 powerful processor. This product also provides you with 6 hours of battery life on default settings. This battery life is a good deal with the premium product as most products do not provide high battery life. The 8GB RAM, coupled with the 1 TB SATA HDD, is what makes this a fast laptop and lag-free.
5. ASUS C202SA Chromebook
ASUS Chromebook C202SA is another suitable choice in this list if you're looking for a device that's light in weight. It features an 11.6-inch HD antiglare screen that offers a 1366×768 resolution. The colors on the screen are vivid and bright without even turning on the brightness too high. This Chromebook's screen is also extendable to 180 degrees and has water-resistant properties.
The 16 GB flash storage is more than enough for storing your important documents, photos, music, and videos. Are you thinking about how to cope with low storage? It comes with a built-in 100 GB offline storage access with Google drive to back up your important files automatically. The 4GB RAM DDR3 offers smooth functioning without malfunction. You can use other programs and software whilst simultaneously watching movies or doing other work.
6. Acer Chromebook 15.6-inch
The Acer Chromebook is another budget laptop which provides you with top-notch features. It offers a 15.6-inch HD screen LED-backlit display. Acer dedicated all their efforts into making this device as portable as possible.
Other than this, the Chromebook offers 16GB of internal storage. If this is not enough internal storage, then you can use external storage like memory cards or USB sticks. This is a budget device, so we do not expect exceptional storage from it anyway.
The Intel HD Graphics Processing Unit proves to be a solid selling point due to the quality of video it can produce without lag. The non-stop streaming of movies is only possible due to the high-speed Intel N3060 1.6 GHz Celeron Processor.
The 8-hour battery life makes it portable and allows you to use this device for long hours while doing all your office or school work while still saving enough battery to watch movies later.
7. Lenovo Flex 4
The Lenovo Flex 4 is a high-end device which features many specifications that you would probably never find in a price range like the one it is in. This laptop offers a 14-inch Full HD display capable of producing photos and video of up to a 1920×1080 resolution. The Flex 4 also features an IPS touch display which allows you to use the laptop as a tablet. The screen nevertheless produces a sharp and clear video.
The audio on this device is also highly appreciable as it can produce crisp and clear sounds that are loud enough to be heard even from far away. Flex 4's speakers do not produce noise and do not distort the vocal quality of the videos.
This laptop also features an SSD or 256 GB of storage. This is enough storage for all of your movies, documents, software, and even photos.
8. ASUS Convertible 2-in-1
The most premium choice on our list of top picks is definitely the ASUS Convertible 2-in-1 laptop. This laptop is packed with features that are premium and high-end. The ASUS laptop offers a huge 15.6-inch Full HD display with sharp resolutions and vivid colors. The screen is big enough for anyone to enjoy their favourite HD movies and even 3D movies. The screen is also an IPS display touchscreen which allows you to convert the laptop into a tablet as well.
Other than that, the RAM on this device is also of premium quality. This laptop uses 12GB RAM to power up the programs and software. You can use this device as a gaming device as well. The higher RAM will ensure that there are no lags in your work and that you can continue to use your laptop without any stops.
The battery on this device is also exceptional and lasts you for a full 9 hours on default settings. This is enough for most people who need devices for work or home use.
9. Acer Aspire 5
Another premium yet affordable device on our list of top picks is the Acer Aspire 5. The Acer Aspire 5 features an enormous 15.6-inch display which allows you to play Full HD videos. This LED-backlit screen produces sharp imagery and smooth videos without any sort of lags.
The screen, when paired up with the AMD Radeon Graphics card, makes up for great gaming and movie-watching experience. The GPU helps make the videos and graphics on the laptop vivid and colorful.
The Acer Aspire 5 also features a Dual-Core processor paired with 4GB DDR4 primary memory. While this may not be enough for such a high-end device such as Acer Aspire 5, this memory stick will serve you well for basic office work and web-browsing.
10. HP Premium
If you're looking for a large screen on the laptop regardless of the price or features, then the HP Premium is just the product for you. Sporting a 17.3-inch screen, the HP Premium is definitely the best in terms of screen size and resolution. The Intel UHD Graphics Processing Unit helps to produce the most stunning visuals that money can buy in this price range. The HP Premium is simply the best when it comes to a large screen and good specifications.
The 1TB hard drive and the 8 GB DDR4 RAM makes multitasking easier with storage more expensive than ever. These specs make this laptop the perfect combination for you if you're looking to watch movies and use it for school or work.
The battery lasts around 11 hours on standard settings. While the battery can definitely be better, it still delivers a lot.
FAQ
Is MacBook air good for watching movies?
Yes, it is one of the best options to watch movies because of the screen quality and type. But, you do not need to buy an expensive MacBook air to just watch movies and online shows. If you have this laptop already with you, then you can use it well. Since it has good battery backup, you can watch movies online without a power source for a longer time than a Windows laptop.
Which processor is best for watching movies online?
There is no certain requirement in this case. Any processor that can manage a web browser will do the job for you. Since watching movies or streaming online do not put much stress on the computer processor, you do not need to search for special type of processor while buying a laptop for this purpose.
Should I still buy a laptop to watch movies when I have BlueRay or DVD drive?
BlueRay and DVD drives should be connected to the TV most of the time, also they are not portable. But, when you have a laptop, it gives the freedom to watch moves anywhere at any time. Also, since most of the movies and shows available online through the Internet, why don't you get a laptop?
Is screen resolution important while selecting the laptop to watch movies?
Definitely, Yes. When the laptop supports higher screen resolution it can show the movies in higher display standard and picture quality especially when you watch full HD movies/shows. For example, when you watch a Full HD (FHD) movie on a stranded laptop which doesn't support FHD resolution (1920 x 1080 pixels), then you are not going to get the full HD experience you pay for. It is always recommended to get a Full HD laptop if you are especially looking to buy a laptop to watch movies in high quality.
Conclusion
Buying the best laptop for watching movies is not a very difficult task altogether. With our comprehensive yet compact buying guide and product reviews, you can easily make your informed choice. Remember that your laptop is not just for watching movies, so a bigger screen will not always be the best option. Go for laptops with great screen sizes but also go for laptops with higher configuration.