When you want to show some other person how to do something on their computer through a video, you might share your screen through Skype or Teamviewer. But if you want to do that for more people and allow them to watch later, you need a screen recorder for Windows. Screen recording is very useful for demonstrating steps for a tutorial, presenting or demonstrating software to other people or record gameplay of video games. Here we have the list of best screen recorders for Windows 10 for free with audio support that can be used on desktop and laptop computer. 
Many YouTubers make tutorials through screen recording applications. If you are looking for a good screen recording application for Windows, you have come to the right place.
Following are the top 5 Best Screen Recorders for Windows 10 (Free and Paid)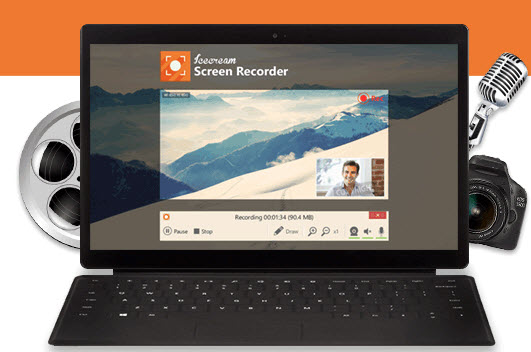 Icecream Screen Recorder from Icecream apps is one of the most popular screen recorders for Windows. Icecream app is popular for its free applications for Windows and their Screen Recorder is no exception. Icecream Screen Recorder is a very good screen recording solution for Windows with a wide variety of features.
You can select an area of the screen that you'd like to make a video of, you can draw and add arrows over the videos, you can view a list of all your past screen recordings, you can add your own watermark, you can select the video quality and you can graphically add steps for a tutorial on your screen recording.
Read Also: Best Windows 10 laptops for graphics designing
CamStudio is the best free screen recorder for Windows, it is very lightweight and it is also the most widely used. CamStudio is free and open-source, but it does not include many features as the other screen recording applications do.
You can record the screen on your Windows PC in high quality without jagged edges and you can record a movie of yourself in picture-in-picture mode along with your screen recording. You can also record your own sound or from any other source or no sound at all.

ActivePresenter is a feature-rich screen recorder for Windows mostly aimed for presentations for educators, students, and corporate training professionals, but anyone can use it. ActivePresenter from Atomisystems can create screencast videos, documentation, interactive training presentations, and manuals.
ActivePresenter has a video editor built-in in which you can edit all your videos along with audio and tweak the look of your content. You can share your videos to websites like YouTube and Vimeo. ActivePresenter is available as a free and paid standard and professional editions.
Read Also: Must have EPUB readers for Windows 10 to read electronic books
EZVID is the best screen recorder for Windows with a built-in video editor. EZVID is focused on delivering an easy to use screen recorder with a function to upload videos directly to YouTube. EZVID can also screen recording in HD along with webcam recording, voice recording, and screen drawing.
EZVID's website states that it is a really fast screen recorder since it takes the advantage of multi-core CPUs and video cards to run just like how many photo editing applications use NVIDIA's CUDA cores for image processing.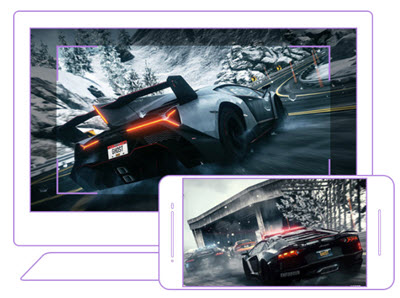 SmartPixel is another screen recorder for Windows originally built for gamers. SmartPixel can record anything on the screen of your PC and it is designed to run smoothly so you may not even notice it when it is running.
SmartPixel can record HD videos and optimizes disk space so that you can have room for more files on your hard drive, it has a picture-in-picture mode to record both screen and what's on your webcam. There is also a video editor where you can also add subtitles. In the pro subscription of SmartPixel, you can record videos without a watermark.
These were the top 5 best screen recorders for Windows 10 including free and premium versions that support audio recording as well. These are the most popular among YouTubers who post tutorials, gamers on YouTube and people who make presentations for their software. Many of these screen recorders include built-in video editors, but you can use other video editors if you like after saving the videos in your desired format.