If you are looking for TeamViewer alternative software for your Windows or Mac computers, one of the below tools going work better. They also support most of older versions of Windows and other Operating Systems like Mac and Linux.
What is Remote Desktop Software?
Remote desktop software is a program or operating system features that enable a person to connect from their laptop or PC to another PC or server over the local or internet network. It allows the user to run the system remotely by displaying the clients' desktop screen on his screen. That will make you feel as you are going through the laptop locally.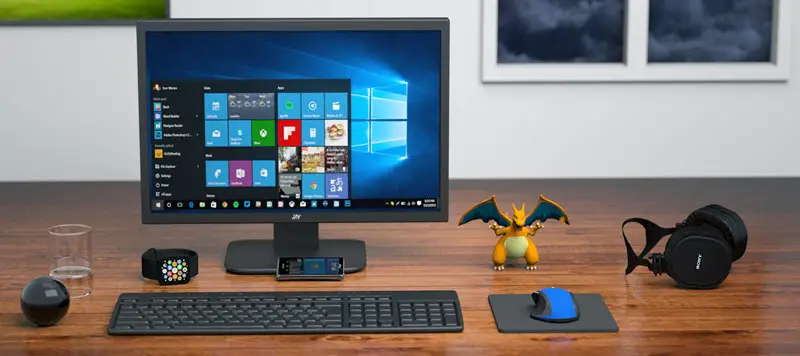 It is a great invention of this era as it helps to complete the work from your place without going anywhere. Not for personal use, but its applications are used worldwide for business and educational purposes providing the people with an opportunity to save their cost and time. Cloud computing also uses the remote desktop phenomenon for different operations.
There are multiple applications of remote desktop available in the market for personal and commercial use, manufactured by various software companies. Every software has its principal features and pricing criteria that one can know after some basic research and then can select the best for his needs.
TeamViewer Tool:
TeamViewer is a remote desktop software that people use for personal and business purposes. It is one of the widely used desktop applications around the world. It is a great tool to access your files on your laptops from any location without carrying it all the way with you. You can keep in touch with your desktop and can manage from anywhere. Not only your desktop, but it is a great way of helping your friend or colleague solving his problem from your system.
Using remote desktop applications helps you to solve problems while saving time and money. It is a great invention for the developers as well as it speeds up the deployments and maintenance. Also, most of the data centres are now remotely configured with the help of this software.
When you install such software on your systems, the primary focus is to keep your system safe from every type of attacks and malware. Therefore, the choice of the right software is fundamental. Though TeamViewer is efficiently used software, certain things compel people to search for other remote desktop applications. The product is available in the free version just for personal. If anyone wants to use it commercially, then it is necessary to get the paid version. The main issue with this software is that if you do not configure it correctly, then it will put your PC at risk.
Some Teamviewer Alternative Software
1) Windows Remote Desktop Connection:
Windows remote desktop connection is a product of Microsoft. It is a free built-in feature in the Microsoft Windows operating system. One can access this tool by going to system settings and the control panel. Setting the router of remote PC on port 3389 will direct it to your desktop. This application is suitable for the users that are at the beginning level of using remote desktop and when there is no need for additional software to complete the tasks. Windows remote desktop connection is not capable of controlling multiple PCs at a time.
It supports both Windows and MAC operating systems. Being fast, easy and straightforward to use, it is the best choice for beginners. Though it already comes with the Microsoft Windows there are also ultimate and business versions available that one can go away.
Join.me is another remote desktop software developed LogMeIn. It is one of the best remote tools for business use. It allows you to run remote multiple business meetings all around the world. The most important feature of its paid version includes screen sharing among more than 250 participants where they can share their point of views and other points related to meeting with the help of presenter swap. Not only for business but hundreds of universities are using this software for collaboration with students.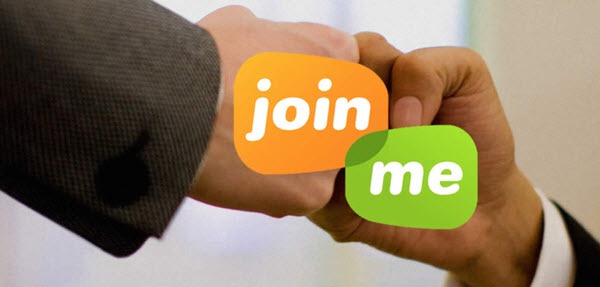 The key features of this software include recording, one-click meeting schedule, unlimited audio, presenter swap and involvement of 250 participants. Also, there is also the mobile application of this software. It is compatible with both Windows and MAC operating system.
CloudBerry Remote Assistant is another great alternative for Teamviewer. It is a free product which works currently on Windows OS only. As per their roadmap, Linux and Mac OS X support will be added in future. This tool should be installed on both computers to take and give control over the internet.  The connection is well secured with the encryption, also it supports unattended access without the random password. It becomes handy to access the remote computer without someone's presence at other ends.
With the CloudBerry Remote tool, you can get the remote desktop access with another computer securely with the encrypted connection in no time. Text and voice are supported to make the connection interactive. Recommended for personal, small to medium business users and freelancers who provide remote support to clients over the Internet.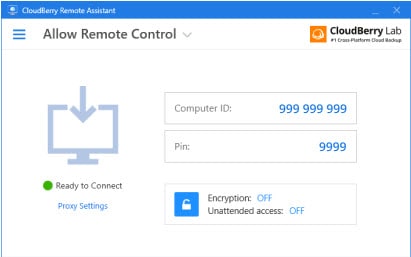 Chrome remote desktop is a great tool that we don't even have to install. It comes as the free Google Chrome extension readily available on the browser irrespective of the operating system. This extension allows us to access the desktop and contents and files of the PC right from the browser.
If you are looking for the application where you don't even have to leave the browser than Chrome desktop is the best option. With easy set-up and no add-on cost, it is very efficient to use and access the files and manage the desktop. Since it is a browser-based tool, therefore, doesn't depend on the operating system; Google Chrome is a prerequisite for using this tool. The main advantage of using the Chrome remote desktop is that it is secured.
WebEx is the product of Cisco which is not only for conducting meetings. This tool is free though the premium version is paid. It will allow you to connect with different systems remotely using either a desktop application or mobile application. When the systems are connected to each other through a desktop application, one presenter can pass the control of the keyboard to the other candidate.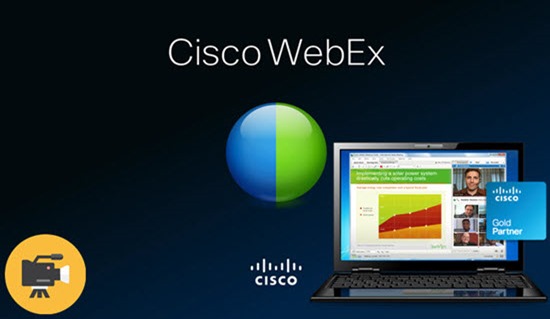 The key features of this tool include live chatting, sharing files, video conferences, scheduling, face to face live interactions and password-protected messages. WebEx is free for a group of three persons. In the case of more candidates, there is a premium version that has different packages. It is the best solution for business with a plus of interaction features.
Mikogo is the premium, browser-based remote application. It is one of the best tools for not only business needs but also for individuals who have some commercial purposes. Though it is expensive software, the features are amazing that no other software offers. There is no need for software or installation of a plug-in for this is a browser-based tool. It is the best choice for business meetings and other remote purposes.
Some of the main features of the Mikogo are sharing documents, swap presenter, video conferences, chatting, file transfers, and multi-user whiteboard. Many other applications and tools have premium versions, but Mikogo is outstanding among all of them. However, it is relatively expensive, but great things cost more obviously. The most important feature of this tool is the VoIP chat protocol that provides you with data security. Without installing, just open it and start working.
LogMeIn is another remote desktop solution suitable for both personal and business purposes. Firstly it was launched as a free version and become favorite of many people, but recently it is no longer free. In spite of terminating the free version, it hasn't lost its value among people and still counts as one of the best alternatives of TeamViewer.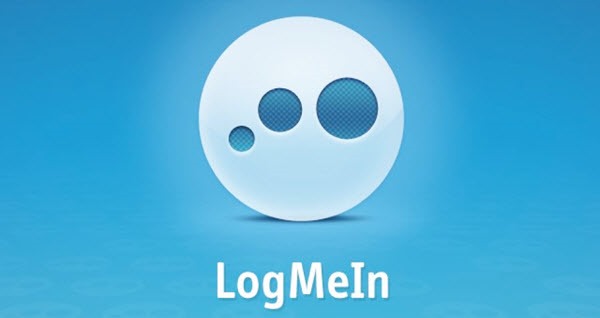 The features like file transfers, full remote access to file transfers, audio & video streaming, printing documents by accessing local printers are what makes this tool as one of the best options in this list. It offers more features than any of its kind and less expensive than other tools including TeamViewer. Also, it is available for both MAC and Windows operating system.
Real VNC is the remote desktop application based on the VNC framework. VNC is the open-source technology mostly used in networking domain. It can be a bit tricky when it comes to installation; however, it is known to provide a secure and reliable connection. This tool helps the users to connect to other's PCs individually through IP address. You can also connect to multiple PC's through the public IP address.
Although it's hard to set up in starting you can't underestimate its fabulous features like VNC authentication, encryption, file transfer, cross-platform remote control access, and chatting. Looking for the secure software, Real VNC is the most suitable choice as it is not only compatible with windows but also MAC, Linux, UNIX, Ubuntu, and Raspberry Pi.
Bonus Tools:
These two tools are great lightweight TeamViewer alternative software. These tools will work without installation and the executable file is very small. If you need to give the remote desktop connection of your Windows 10 or other Operating Systems to someone through the Internet so quickly, these two tools are for you.
Conclusion:
The software applications mentioned above are the best tools that are not only for individuals but for the organization and business as well. One can opt one out of this software depending on the need and resources as there are some free and some premium tools. Some of the Anti-virus, firewall, and network protection tools might find these tools as vulnerable since these remote connection tools create external network connectivity. You may need to disable the protection or exclude the connectivity of these tools from the protection software.