You have landed at the correct place to find out the best gaming laptops under 600 dollars in 2020. There was a time when laptops were used only due to their portability and ease of use (be it on a bed or at a coffee shop). But now, this trend has changed. People now expect a lot more from a laptop. They want it to be the centre of entertainment for them. Many people who own a laptop these days don't like to buy a gaming console or a separate desktop PC just to play games on them. Instead, they prefer to own a decent enough gaming laptop in their budget.
If you are looking for an excellent gaming laptop to challenge and beat your online opponents, then you will really be amazed by the price range available and outstanding features of some of the high-end gaming laptops. If you ask me, spending excessively on a technology that changes every three months is rather a waste. So, my suggestion is that if you can get an efficient and decent gaming laptop in a medium budget of about $600, why to spend thousands of dollars, just to repeat a year or two later.
Things to look for while buying a budget laptop –
When we are looking for a gaming laptop in the budget, we are often compromising on some awesome specs that come with heavy budget laptops. But, to keep it pocket-friendly while getting good specs, here are a few things you should look for while a budget gaming laptop.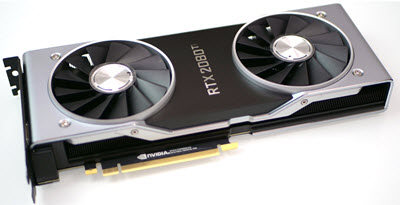 Good Graphics Card –

Having a good graphics card is a must for a better gaming expe

rience. Some games might use CPU but usually, most games are still GPU bound and so it is important to pay attention to the graphics processing unit. Usually, Nvidia GeForce GTX 10-series is a good choice to go with but it often it goes beyond the range of $600.

Good CPU – Usually, CPU isn't upgradable so you should pay close attention to what CPU you are choosing and whether it a good choice for entry-level and mid-range gaming. As discussed earlier, the majority of games are GPU bound and CPU often gets ignored by newbie gamers, it plays an important role to speed up the overall performance of the laptop. You should always choose the latest Intel Core processor especially the 8th generation and above the i7 series.
More RAM – Gaming is a RAM intensive activity and you should be looking to get more RAM on budget. 8GB RAM is sufficient for most productivity tasks, gaming needs more RAM than that. The more RAM you get, the better the gaming experience you will get. Though with the budget under $500 we will not going to get more RAM, the good news is that we can upgrade it later.
Better Storage – For faster game load time as well as faster game installations, opt for a solid-state drive. It's not that hard-drive doesn't do good for gaming but SSD significantly reduces loading time and make things faster. The only thing that stops people from getting SSD is its cost. It will increase the overall budget but it is always better to get the combination of small SSD (around 128GB SSD) with some HDD. Later you can upgrade the hard drive to your requirement.
Other specs –

Apart from GPU, CPU and better RAM, there are few more specs like keyboard & display that you should consider while buying a budget laptop. The keyboard should have around 1.5mm to 2mm key travel with 65 to 70 grams actuation. Some keyboard comes with backlighting feature which is usually a personal preference, whether to have it or not. When it comes to choosing a display, having 15 to 17-inch display with at least 1920×1080 resolutions is good enough to play entry-level and mid-range games.
If you agree with this argument, then here is a list of some amazing and excellent gaming laptops under $600 to select from. All of this rate nicely on the features like the latest CPU, High RAM, spacious HDD, smooth keyboard, responsive touchpad, and other necessary attributes.
Not everyone can dish out $1000 on a gaming laptop and are often limited to a handful of choices that don't seem to be the best ones in their budget. Most end up buying a laptop that is good for their work but won't fulfill their gaming needs.  We have tried our level best to provide you with the right gaming laptops with the latest specs and good reviews from Amazon on this list. If your budget is not exactly in this range, you can have a look at our other list gaming under $700.
Top 7 Best Gaming Laptops Under 600 – Good for Home and Office Use Too
1. ASUS Vivo Book F510UA FHD – 8th Gen Intel Processor
Here is the other masterpiece by Asus that has manufactured with the most advanced features as it has a new 8th generation with the new fast core i5 processor with the turbo boost up to 3.41GHZ. It has the 15.6 inches extra clear HD display with the Nano edge narrow bezel display and many of the advanced features that may contribute towards its advancement.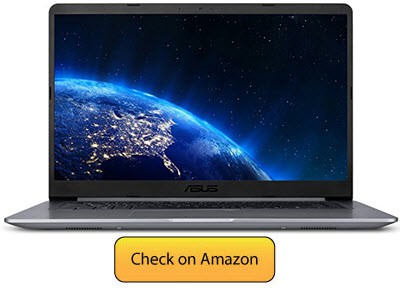 The innovation is brought up to its design as it has the 80% screen-to-body ratio. The complete connectivity options with 1TB storage will also impart effectiveness towards the performance of the laptop. The perfect performance with this thinner and the smart gaming machine is there to meet all your gaming needs.
Key features –
Display – 15.6-inch full HD (1920×1080 pixels)
Processor – 8th Gen Intel Core i5-8250U
RAM – 8GB DDR4
Storage – 1TB HDD
Weight – 3.7 pounds
Graphics – Intel UHD Graphics 620
Pros – 
Portable device – Lightweight and thing
Powerful anti-glare display with zero light bleed and full HD
Cons –
No SSD – Has HDD which slow down it a bit

Switch off button placed next to the DELETE button can cause accidental turn off of machine while typing.
2. Acer Aspire 5, 15.6″ Full HD, 8th Gen (Dedicated Display RAM)
The super-fast, super thin and super-light machine is there to amaze you, and ready to go anywhere with the quick start-up methods. The laptop has an 8th Generation, and 15.6" FHD LED-backlit display for the crystal clear view. The laptop has the fastest core 8th Gen i5 processor with the turbo boost of 3.4 GHz to meet all your demands. You get 2GB Dedicated display memory with NVIDIA GeForce MX150 for the better gaming experience.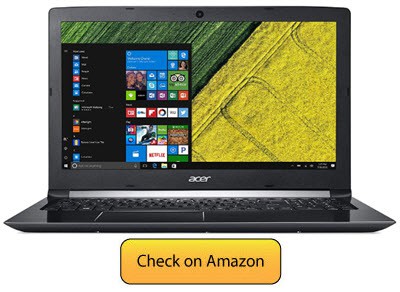 The backlit keyboard and one best feature for the gamer are that it has embedded fingerprint scanner. The other best aspect of the machine is its 256GB SSD storage and the long battery life that give you 7 hours for each charge, that is surely enough to use it for outdoor purposes where it is difficult to find a place to plug their charger.
Key features –
Display – 15.6″ Full HD (1920 x 1080)
Processor – 8th Gen Intel Core i5-8250U
RAM – 8GB DDR4
Storage – 256GB SSD
Graphics – NVIDIA GeForce MX150
Weight – 4.4 pounds
Pros –
Can handle new games at medium to high settings with good frame rates.

NVIDIA graphics with SSD is a perfect solution for hobby gamers at a budget price.
Lightweight and easy to carry.
Good connectivity with various types of ports.
Cons –
Less storage capacity.
No CD drive
3. ASUS VivoBook 15 Thin and Light AMD Laptop
Another excellent Asus gaming laptop in this list with various options. You will find the same model with Intel or AMD processors. Depending on the requirements from the games you play, you can get the correct processor laptop for you. Here we talk about an amazing AMD gaming laptop under 600 dollars.
It has the powerful AMD Quad-Core processor with multiple threads to handle any complex computing requirements. It comes with AMD Radeon RX Vega 8 graphic card which shares the display memory from the main RAM. You get the hybrid hard disk. 1TB HDD and 128GB SSD. This combination will allow your system to work faster on SSD disk and you to store a lot of data on normal 1TB HDD.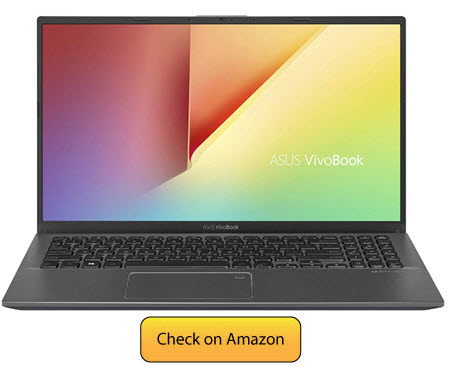 If you are looking for a stylish, thinnest laptop for better portability, then this is one of the best choices you must consider.  15.6 Inches Full HD with Asus splendid software enhancement makes the gaming and other graphics super clear on this screen. It has all ports you may need on a Windows laptop.
Key features –
Display – 15.6-inch full HD
Processor – AMD Quad-Core R5-3500U CPU
RAM – 8GB DDR4
Storage – Available in 128GB SSD+1TB HDD and 1TB HDD
Graphics – AMD Radeon RX Vega 8
Weight – 3.5 pounds
Pros – 
Best features for the money
Lightweight and fast
Good for casual gaming
Good battery life
Cons –
Not a good option for high-end, graphics-intensive games
 4. Newest HP 17 (Best 17 Inch gaming laptop under $600)
You can't go wrong with HP's newest 17-inch laptop. HP is known to make the best laptops for decades, and this one that attracts the beginning gamers. It is built keeping budget gamers in mind as the price just goes above the $500 and it has almost all required specs for mid-range gaming.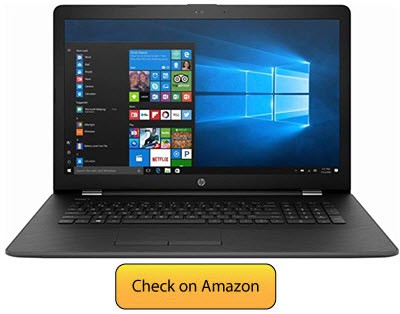 It comes with an HD 17.3-inch display which provides 1600×900 resolutions, 8th generation Intel Quad Core i5 processor, 1TB HDD and Integrated Intel UHD Graphics 620. All these specifications are good enough to play less graphics-intensive games. It also has pre-installed Windows 10 Home 64-bit operating system which can let you complete various productivity tasks. It also has organized on-screen app categories for wonderful user experience. So, you can start installing your games or office/home programs straight away.
Key feature –
Display – 17.3-inch (1600×900)

Processor – 8th generation Intel Quad Core i7-8250U

RAM – 8Gb DDR4

Storage – 1TB 5400 rpm SATA HDD

Weight – 5.4 pounds

Battery life – Up to 7 hrs
Pros –
Better display size on a budget

Good for entry-level and mid-range games

The display is enough bright and clear
Cons –
GPU support casual gaming and not designed to handle graphics-intensive games.
5. Acer Aspire E 15– 8th Gen, SSD & Dedicated 2GB DDR5 RAM
Another gaming laptop which costs around $500 is Acer Aspire E15. With the 8th gen powerful Intel i-5 processor, you can play even the demanding games with ease. Apart from smooth gaming, the overall performance of this laptop is also great and can do multi-tasking. With a screen resolution of 1920×1080, you can enjoy every bit of multimedia files be it an HD video or a 3D game. With a whopping 15 hours of battery backup, you can move around in a house without having to worry about a PowerPoint. The laptop is equipped with an HD cam for clear Video chat and the high-quality SRS speakers enhance the multimedia effect. The laptop is pre-installed with Windows 10 OS and is highly recommended for playing trickiest of the games and making your work faster and easy.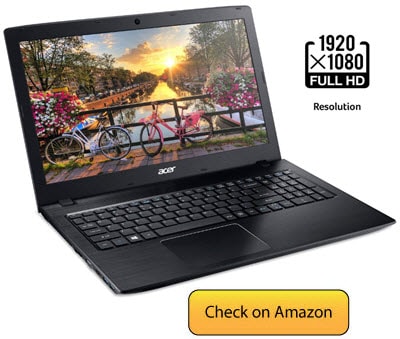 256GB SSD with NVIDIA GeForce 150MX with 2GB of GDDR5 Video Memory, this is one of the high-quality laptops you can get. As usual, Acer has put all high specification on this laptop they can in this price range. Dedicated display memory and SSD are key benefits of having this laptop.
Key features –
Display – 15.6″ Full HD (1920 x 1080) IPS display

Processor – 8th generation Intel Core i5-8250U

RAM – 8GB

Storage – 256GB SSD

Graphics – NVIDIA GeForce MX150

Weight – 5.27 pounds

Battery life – Up to 15 hours
Pros – 
Good for mid-range gaming and intensive productivity tasks like video & photo editing
Exceptional battery life
Cons –
Though the screen is wide enough and has an IPS display, it lacks the necessary brightness to use outside.
6. Newest HP Touchscreen 15.6 inch HD Laptop
Usually, we don't recommend touchscreen laptops for gaming purpose but this laptop falls under our specified budget as well as have some great specs that can help for casual gaming without a glitch.

It is a fast machine with a responsive screen which has good RAM and storage. It comes with 8th generation Intel i5 processor which boost up to the 3.4GHz and has dual-cores. Usually, Intel UHD Graphics 620 graphics card is not preferred for mid-level or high-end games but often it can perform better with games that have minimum graphics. As per the test performed by 'Notebookcheck.com', Intel UHD Graphics 620 is recommended for casual gaming. So it can be a perfect solution for the casual gamers who have less budget to spend on the high-end graphics card. 15.6-inch wide display with 1366×768 resolution is sufficient enough to begin your gaming adventure but it is not worth for high-end gaming.
Key features –
Display – 15.6-inch (1366×768)

Processor – 8th generation Intel Quad Core i5-8250U

RAM – 8Gb DDR4

Storage – 1TB 5400RPM HDD

Weight – 4.85 pounds

Ports – two USB 3.0 Gen 1, one USB 2.0 and one HDMI
Pros –
The faster speed with less budget

Touchscreen display.

One of the best laptop for browsing the internet.

Good for casual gaming

Lightweight machine – easy to carry around
Cons –
Can't handle the graphics intensive games
7. Acer Aspire E5-575G-53VG
The Acer Aspire laptop is there to revolutionize all your computing and gaming experience. It is built with the 6th generation faster core i5 processor. The blazing-fast laptop will allow you to have to multitask as it has turbo boost technology of 2.8GHz. The computer will have a large 15.6 display for the comfy view that also supports the color blast technology.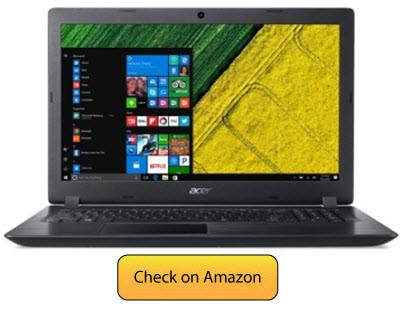 The faster 8GB DDR4 ram with 225 GB SSD makes it super-fast for transferring the files, and to bring more mobility and speed to fulfill all your production needs. The product has a backlit display with the NVIDIA GeForce 940MX with 2GB that will be enough to have you all favourite games.  The HD cam, built-in windows 10, and the multi DVD burner.
Key features –
Display – 15.6″ HD (1366 x 768)

Processor – Intel Dual Core i5-7200U 2.5 GHz

RAM – 6Gb DDR4

Storage – 256GB SSD

Weight – 4.85 pounds

Graphics – Intel HD Graphics 620
Pros –
Decent performance on a budget
Can be useful for casual gaming and other productivity tasks.
Cons –
Less RAM, Intel graphics does not provide the necessary platform for mid-range or high-end gaming
Final Words:
So, you have gone through the list of the latest and best gaming laptops under $600. As you have noticed all the models discussed here are truly worth the price quoted against them. Though you may not find the gaming laptops under 500 to 600 dollars with the dedicated display, still you can visit online shopping sites like Amazon and be assured about your choice by reading the customer feedback and reviews about these laptops.
Buying with dedicated display memory is always crucial since it can't be upgraded later. Always, keep in mind to invest money in the laptop that can be used for the next 5 years with upcoming Operating Systems and games.