Though there are several free image editing and batch conversion tools available online, the IrfanView is my fovouirte image viewing and editing (basic) tool on Windows 10 and 8.1. If you need to convert multiple or large amount of BMP files to JPG and resize those JPG files at one time on your Windows 10 without any complications, here is the simple guide you must read.  Practically it is not possible to do it manually by opening every file and save as JPG or resize dimensions and save them individualy. It will be a real headache if you have more pictures. This post shows how to convert Multiple BMP files to JPG and Resize in One click by batch conversion in IrfanView on a Windows 10 computer.
IrfanView is an excellent picture viewer software with a lot of features including batch conversation, which helps to convert file formats, resize and rename them in one click.
Download IrfanView here
Convert Multiple BMP Files to JPG and Resize in Windows 10
To start batch conversion in IrfanView, (In this example, we will convert and resize BMP files to JPG)
1) Go to the file menu, select Batch Conversion/rename
2) Browse for the files. Select and press Add button to add individually, or select Add All.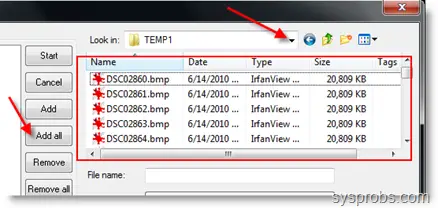 3) Once all files have been added, choose output file format as shown below.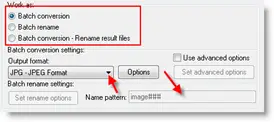 You can rename output files by selecting 'Batch conversion – Rename result files', so it will be converted and renamed.
If you select 'Batch rename', it will just rename files without any conversion (BMP to JPG or anything). Name pattern can be changed by 'Set rename options' button.
4) To configure the resize option, enable 'Use advanced options', then press 'Set advanced options'.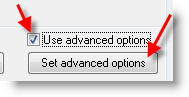 5) Click 'RESIZE' checkbox and set resize options as you like and press OK. I set as below.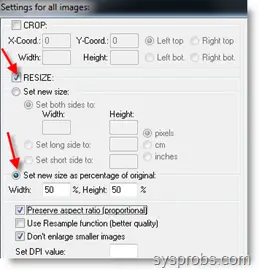 6) Now set the output folder where new files will be copied. That's it, press the start button.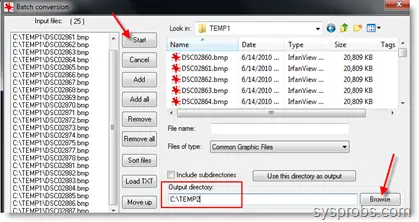 7) As per our setup, BMP to JPG conversion and dimension resize will start in IrfanView. New files will be copied to the output directory. You can view batch conversion progress and errors.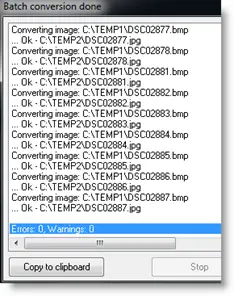 Here we go, now we have converted files. It look less than 1 minute for 25 pictures and all together size reduced by 80%. This method will be an ideal method to convert and resize images before send by email.
Do you have any better methods than this? Share it here.