First there were televisions, then home computers, then video games consoles, then laptops, then smartphones, then tablets, and now? We have smart speakers as the latest and coolest piece of tech needed for the home. Well, we say needed, but you may well wonder why exactly you need one for your house. After all, you've got all the gadgets we just listed, so why another one? That's what we're here to find out.
Although the Echo has been facing tough competition from the Google Home to be the leader of the smart speakers, the general consensus is that the Echo just ever so slightly beats the Home (plus, the Echo has been around for two years longer), so that's what we want to focus on now. Featuring the homely voice assistant Alexa, there are many cool reasons why the Amazon Echo could be your new favorite gadget.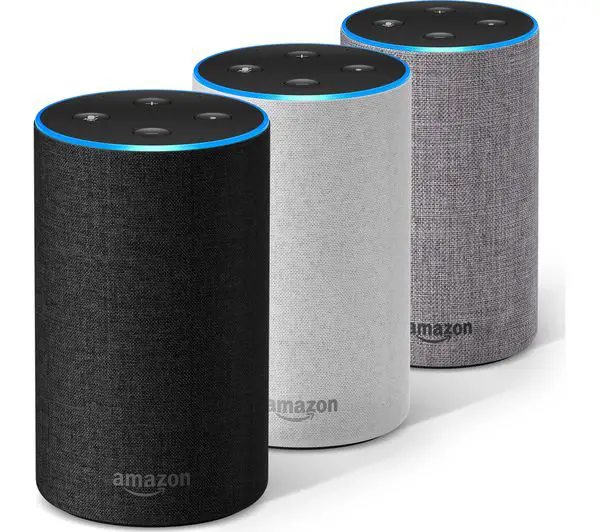 Streaming Music
With the option to stream the latest and hottest tracks plus all your favorite hits from the past, the Echo can pull music from Amazon Prime, Spotify Premium, Pandora, or even songs on your laptop, tablet, or phone via Bluetooth. If you prefer the radio, then that's a possibility too with the TuneIn service. If you're short on time, you can also ask Alexa to give you a "flash briefing" of all the day's latest important headlines, with the added function of customizing your categories (sports, entertainment, politics, etc.).
Audiobooks
If you've got an Audible account, the Echo will be able to play your chosen audiobooks, but what's even cooler is that Alexa can also read books currently stored on your Kindle. Sometimes, it helps to have everything from the same company!
Trivia or Quick Questions
Need to know the capital of Australia? Wish to know the current age of George Clooney? Ask Alexa and she'll inform you asap. However, sometimes we like to be the ones answering the questions. If you enable the "Jeopardy" mode, Alexa will quiz you on a host of different topics – perfect for trivia nights!
Timers for Cooking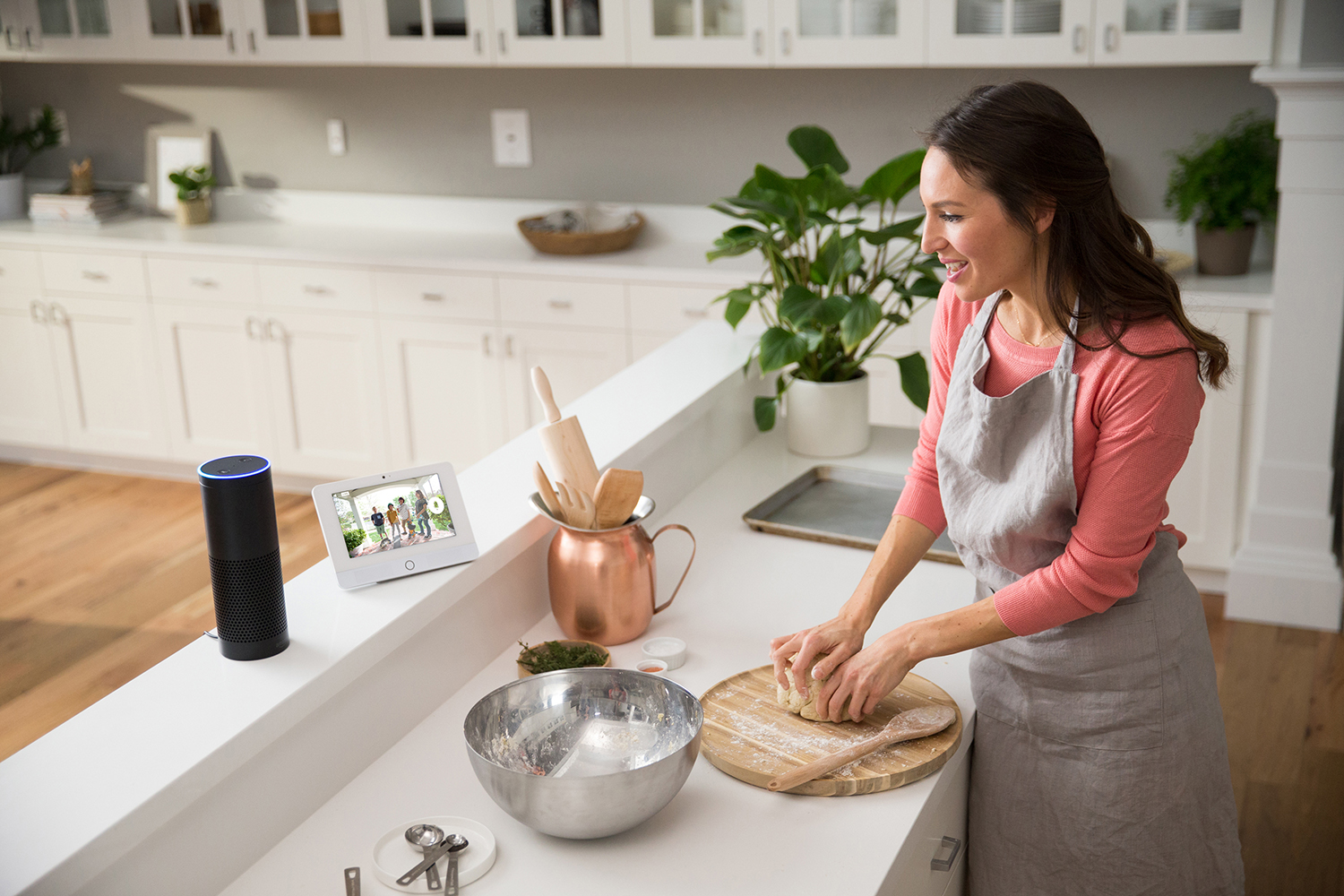 Trying to switch different pots and pans when you're cooking is hard enough, but also keeping track of exact cooking times is also a struggle. The Echo can keep track of several different timers at once, so for instance, if you're cooking chicken in one pan, eggs in another, and pasta in yet one more pot, then requesting Alexa to keep track of all the timers is incredibly useful because it's all hands-free. If you're not sure what to cook that night, then you can ask Alexa for delicious recipe tips and measurement conversions (there's a direct link to Domino's Pizza too, if you don't feel like cooking).
Lights
Although you'll need to have Belkin WeMo smart switches and Philips Hue connected lights, once linked, you can tell Alexa to turn off and on lights. We love this idea, as sometimes getting up after a hard day to hit the light switch is just sometimes too hard! It's also possible to dim the lights or even change them to specific colors. The same idea can also be applied to your home temperature. If you have an Ecobee thermostat, then you can simply tell Alexa to turn up or down the heating.
Movie Time
If you want to know the showtimes for particular movies in your area, then the Echo can reel off that info easily enough. But what's even cooler is that Alexa can help you find out the name of a movie you forgot the name of, provided that you give her a few clues.
Chill Out
With the "Therapy Skill," Alexa can help you relax after a long, hard day with some inspirational quotes and the means to do a bit of meditation. If you're not in the mood to chill, Alexa can actually provide a seven-minute workout as well! She'll guide you through a quick exercise routine to help get rid of those calories (probably from Domino's Pizza earlier).
To-do Lists
For anyone who writes down a to-do list on a piece of paper but then immediately loses it, the Echo has a good solution. You can create a to-do list and add to it all the time, simply by asking Alexa: "What's on my to-do list?"
Spelling and Mathematics
If you're writing something by hand and need to do a quick spellcheck or equation, then Alexa can assist you with that. The Echo can also provide synonyms if you're tired of constantly using the same words.
Own a Digital Pet
Okay, this one is slightly odd but a little bit funny. You can have a digital dog named Dazzle. We're not exactly sure why you'd want this, but if you've never owned a dog before, then this could be your chance.