There are plenty of online apps that allow creating high-quality graphics through the web browser. DesignCap is one of them, and I got the chance to use it for my graphics requirements. I instantly started liking it, and it is super easy to use their templates with few tweaks. If you are a more creative and design-oriented person, then you can build great graphics work with DesgnCap from scratch.
It allows storing your design works on the cloud, your local computer and share to most of the social media networks. Majority of the existing templates look good and match the category correctly, and you just need to tweak it a little bit to make it a unique design for you. If you are someone need unique designs for your online projects but don't want to spend lots of time and money to hire a designer, then DesignCap is an excellent resource for you. It is almost similar to Canva, but with lower cost. Here is my DesignCap review and how to use it.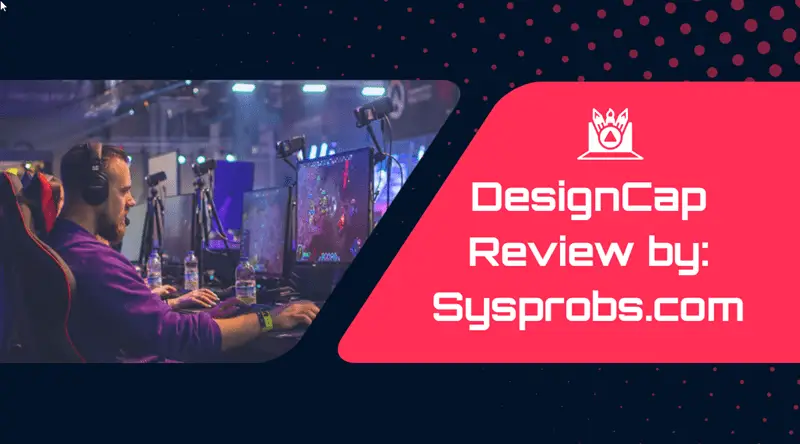 How to Start?
Head down to DesignCap website and sign up for an account. You can start with a free account. When you pay annually, you will save a considerable amount. The premium packages will unlock plenty of useful features and options.
Choose the appropriate type while creating the account.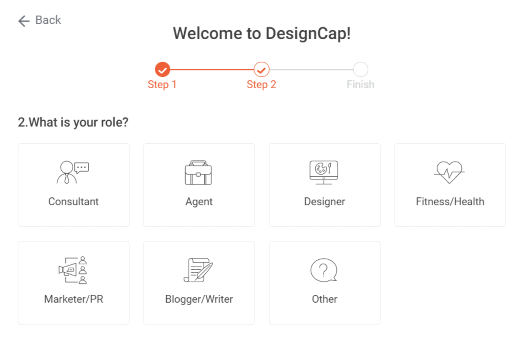 Browse through the suitable template or format you are going to create, click on it and customize it.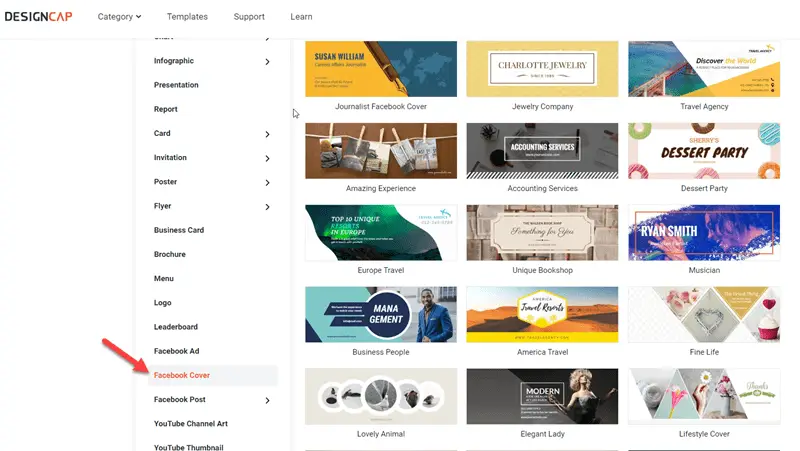 In this example, I selected Facebook cover template. You can either preview or customize a template. To modify the design and open it in their designer editor, click customize.

The editor is powerful; every component can be edited and customized. Once you select the module, the relevant options will appear. There is no right-click option here, so do not try that as I did.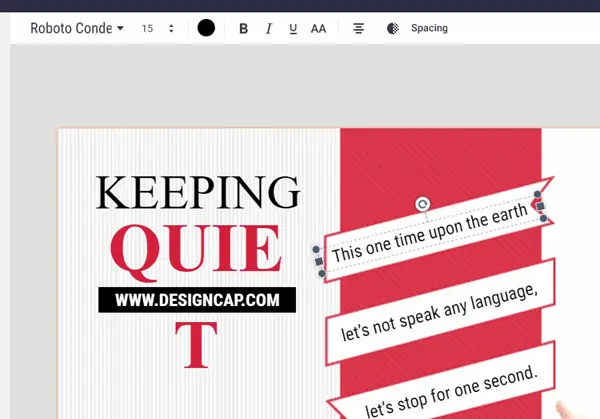 Even after you have entered the designer with a particularly creative, still you can change, browse other templates and customize on the same screen.
Look for the suitable template or use the search option.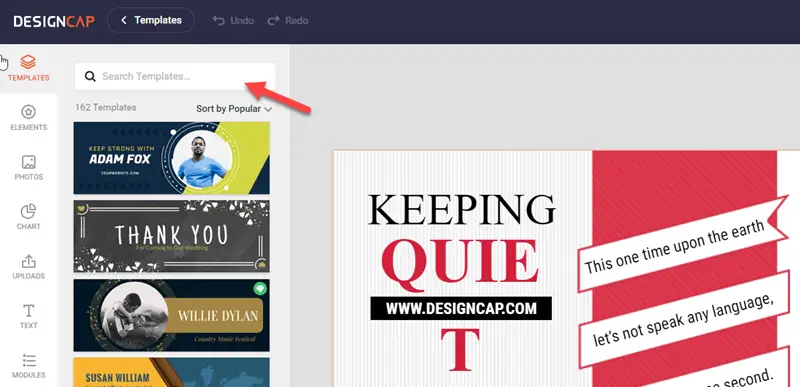 Elements
Elements is an exciting place you will find it useful for your designing hunger. It has several types of shapes and plenty of icons.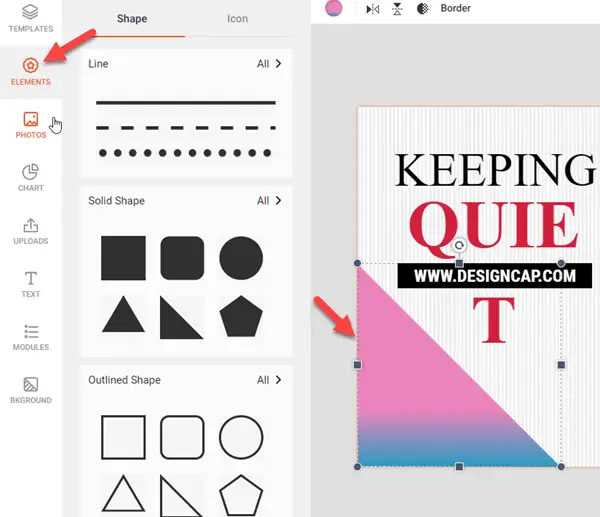 Again, the Search is handy to find the correct icon set for your design work. Colour and Opacity can be changed easily.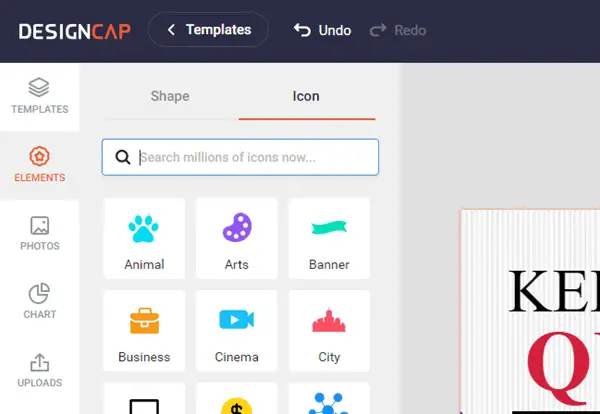 Photos
High-quality photos are available under each category. You can search and use them easily. Several basic, but yet useful options are available in photo editing and enhancement. I feel it has enough editing options in most of the places. If you find lots of editing options, then it will confuse the end-user and become another Photoshop application.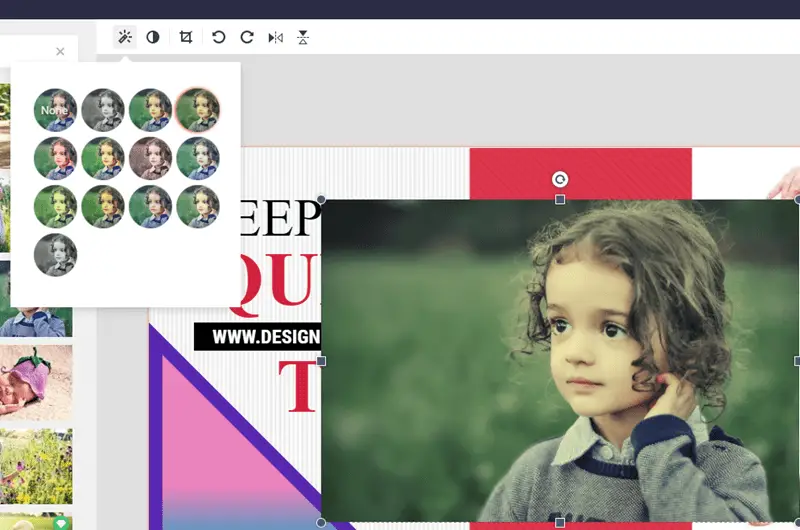 Chart Options
If you are preparing a presentation, any data visualisation or Infographics, DesignCap has a useful collection of charts and templates. Their chart and map features are robust. Customization of the chart is very simple and straightforward. Even if you have the Excel or CSV files, you can import them directly and create a chart based on it.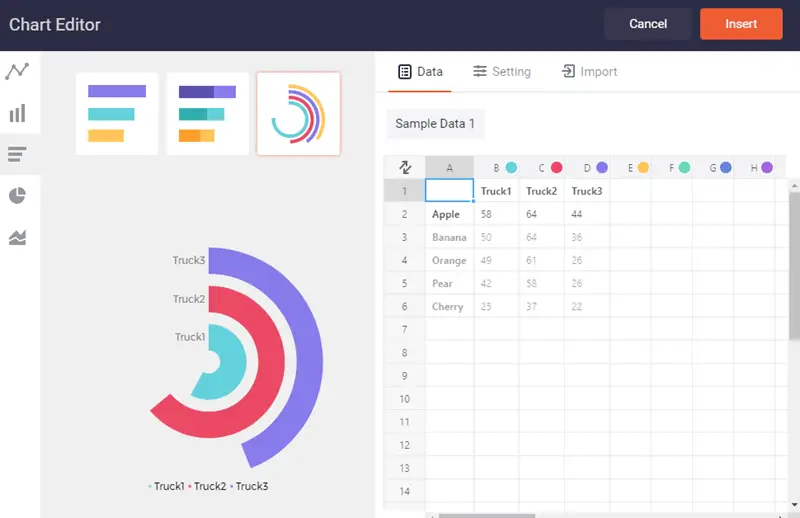 After designing your presentation online, you can download it in PPTX (MS Powerpoint) format, that allows you to create an attractive portable PowerPoint presentation with DesignCap.
Even though DesignCap is an online app, but it gives more freedom to get data from your local computer.
Uploads and Text
Another great feature is you can upload your own images/creatives in JPG or PNG format. Based on your package type the number of uploads changes. For example, in the basic package, we can upload 100 images, whereas, in Plus, it is 1000 images. These images can be used for your all designing projects.
As usual, it has various combination of texts and styles in TEXT module. You can customise and add enhancements as you like.
Modules
Modules is another interesting part while designing your graphic work. It has nicely designed formats with a combination of other features/elements. For example, in a single module, you will see images, icons, texts..etc. Luckily, each aspect can be customised. I feel modules will be useful for presentation, flyers and infographics.

You can add and modify the backgrounds of the work in the background element section.
Overall, it has the all basic to mid-range required elements to design your Facebook cover, Instagram post, online invitation, YourTube banner or everything else you need for online and offline usage. As I used Canva for some time in the past, I did not feel that I'm missing anything considerably with DesignCap.
Few Important Options in the Designer
You will find a few options on the right side of the designer. You can easily replicate (copy) the existing page and create the 2nd page in your design. Also, you can add another blank page in the current work and create a different design on the same document. Delete option also available.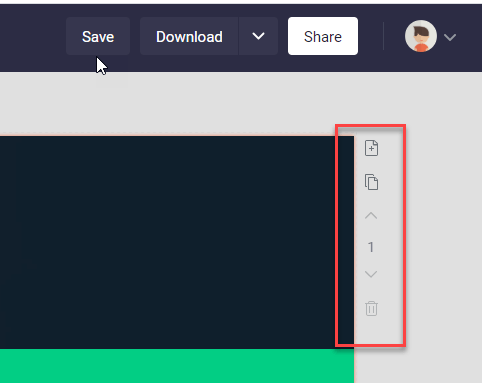 Based on your package, you can download the files in JPG, PNG and PDF format. The pixel quality of the file can be selected while downloading to your computer, which is another premium option.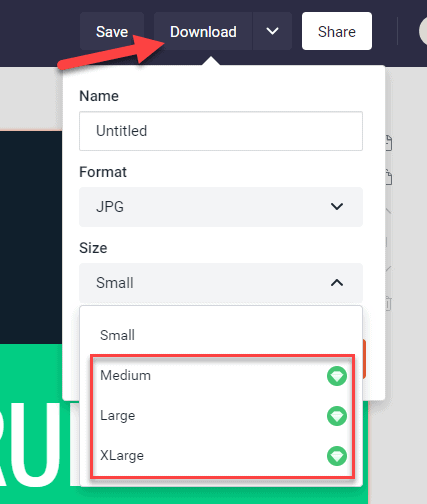 By default, the designs will be saved to your 'My Designs'. Autosave is active all the time to protect the changes. Also, there are Undo and Redo features while making changes. Your saved designs can be accessed by clicking the user profile. Remember, these designs are automatically saved to DesignCap cloud storage which allocated for you. But the manual download we talked earlier is to download those designs to your local computer.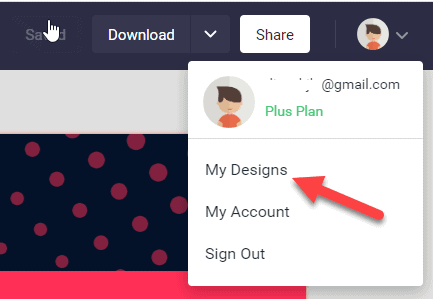 Here you will find all designs you tried to customize. Based on the package, you have the limit to save a certain number of designs under your account.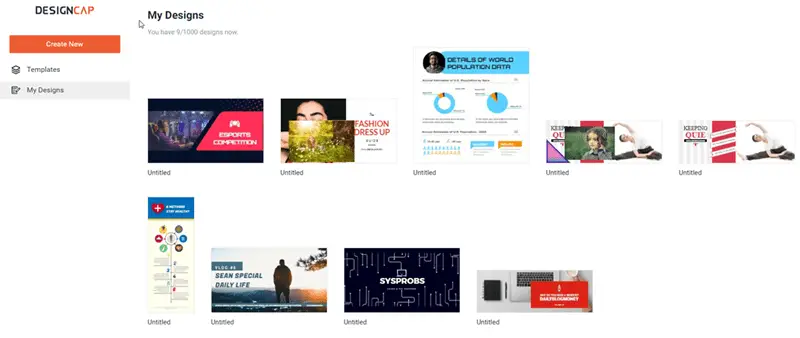 Price
It doesn't have a complicated pricing structure. Easy to understand and select.  Either you can go with a monthly or yearly package, as usual, the annual package is beneficial. Even starting a free account can give enough experience of how DesignCap works and create some of the designs.
Final Verdict of DesignCap Review
DesignCap is easy to use an online app to design your graphics. Almost, everyone can easily understand the entire procedure without reading any guides/manuals. If you are single person work on the designs without the need of any team collaboration like Canva, then this is the best option.
It has the all required templates in the current Internet trend. You can use it pretty well for your online and offline graphics requirements. Creating Infographics, flyers, social media graphics and even business presentations with minimal graphics knowledge is very much possible with DesignCap. It is a worth to look product if you are looking for any new and alternate online designing apps.