In this guide, we will show you how to enable and disable the Hibernate option on Windows 10, the same method can be used for Windows 8.1 too. Also, in some cases, you need to delete hiberfil.sys from C drive to gain disk space if you are running out of disk space. Hibernation on a laptop or desktop computer is kind of mechanism to save the working system memory to the hard disk so it can resume quickly next time with the same opened programs and files. Since fast boot had been introduced from Windows 8 OS, hibernation is disabled by default on Windows 8, 8.1 and 10.
There are always confusions and different opinions available about fast boot and hibernation technology, but both are totally different. Follow these steps to enable or disable hibernate on Windows 10. We also show you how to delete Windows 10 hibernation file which is hiberfil.sys.
Enable Hibernate on Windows 10
1) Open the command prompt as administrator. ( Search for cmd  in search, right click on it and select 'Run as administrator').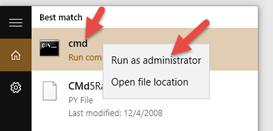 2) Type the following command and press enter to enable hibernate mode on Windows 10.
powercfg -h on

Now we have successfully enabled it, but how to use it?
We can do some more settings to show hibernate option in shutdown button on Windows 10, or decide the duration of the idle time it should go to hibernation.
Add Hibernate Option to Shutdown Button
3) Go to Power Options by searching it as below.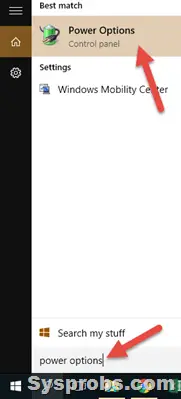 4) Under power options, select 'Choose what the power buttons do'.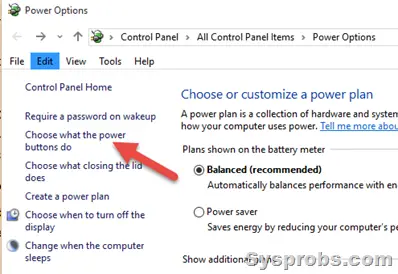 5) You must click on show currently unavailable options to change the settings since most of the settings would be grayed out.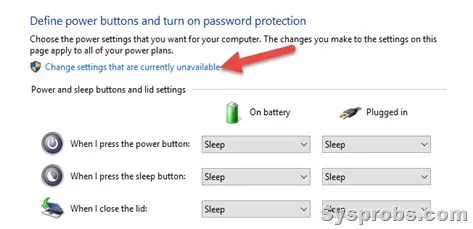 6) Select the Hibernate checkbox under Shutdown settings to show hibernate option on Windows 10 shutdown button.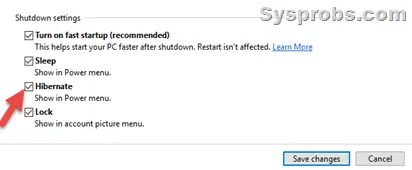 Remember: If hibernation is disabled on your computer, you will not see the above options. You must enable it first by running 'powercfg -h on' command as described in step 2.
Now, you would be seeing the Hibernate option in shutdown button of Windows 10 start menu.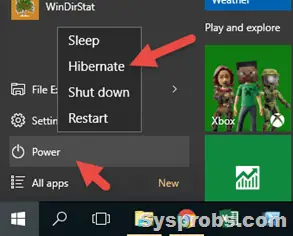 Read Also: How to install/uninstall IE 11 on Windows 10
Enable Hibernation After Certain Time
7) To activate hibernate after a certain time (minutes), under same Power Options click on active power plan.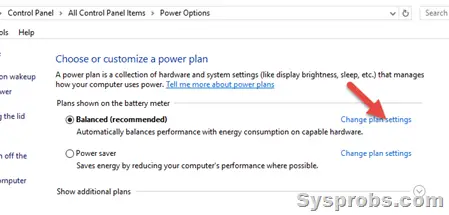 8.) Clicking the advanced settings will give more options to play around with power option settings.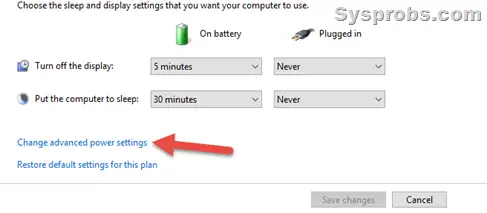 9) You can set the time in minutes that the desktop or laptop computer should go hibernate mode after a certain time. You can find the option under sleep.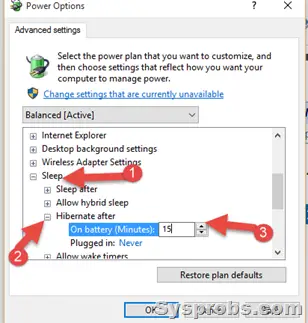 How to Disable Hibernate on Windows 10, 8.1
It's easy as how we enabled it, in the elevated command prompt (opened as administrator), type and enter powercfg -h off to disable it.

Restart the computer to take effect.
How to Delete hiberfil.sys file on Windows 10/8.1
This is the file gets created during the hibernation process. The computer will dump the system memory data to hard disk so it can resume quickly with all opened programs, files, and windows. Usually, it will take 75% of your physical RAM. So, if you have 8GB RAM, hiberfil.sys can take space up to 6GB. Sometimes, this could create a space issue when you run out of disk space.
This file gets created in C (root) drive. Since this is a hidden and system file, you can't see it with normal settings. Though there is a way to see the file in Windows Explorer, it is not required to change the folder view settings if you are going to delete it.
10) To delete the hiberfil.sys on Windows 10 or Windows 8.1, simply disable the Hibernate by entering powercfg -h off in elevated command prompt and restart the computer. When you disable it and restart the computer, the hiberfil.sys will be deleted automatically. You can notice that the C drive will gain some free space after this activity.
We hope this guide is helpful in modifying a few settings in hibernate option and its file on Windows 10 computer.