Windows Sandbox is a lightweight feature that allows applications to run in isolation. The functionality comes pre-build with Windows 10 Pro and Enterprise version.  Windows Sandbox can be turned on from the add/remove Windows feature option available in the control panel. In this post, we will talk in-depth about Windows Sandbox, catch us after the jump!
How did it start?
A feature called Hypervisor (virtual machine) created by Microsoft to run a completely different OS on top of current OS in-isolation. As, these virtual machines require more processing speed, resources on top of resources consumed by current Windows OS.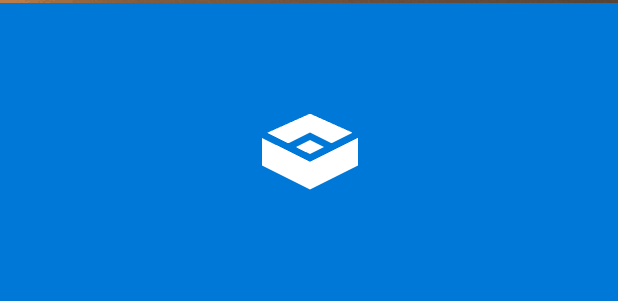 Hence, the concept of creating Windows Sandbox came. This feature allows running small applications in isolation. It acts as a container to run the form on top of the current OS without consuming many resources when compared to Hypervisor.
Why Use Sandbox or Why it is Good for Home User?
This feature provides end-user to run any application on the computer without any fear. That is, there are chances when you want to try an app or want to understand how it works. But you are skeptical about how it may impact your current OS.
Here the Windows Sandbox feature comes into play; it allows the end-user to install, run, and test the program.
As soon the Sandbox Window is closed, the system will delete all related files of that program and will also remove any cache saved for the same. Hence, it is not going to impact the current OS build in any way.
Being a lightweight application, Windows Sandbox can also use as a virtual machine. As it boots fast, it comes with inbuilt virtual graphics and smart memory management & doesn't need additional steps to start. Also, every time it starts, it will run as a fresh installation of Windows 10. Hence, no external VHD (OS Image) is required.
The requirement for Windows Sandbox:
Windows 10 Pro or Enterprise version
4 GB of RAM (8 GB recommended)
AMD64 architecture with Hardware Virtualization enabled
CPU of a minimum of two processing thread
1GB of Hard disk space  
How to Enable Windows Sandbox in Windows 10?
Before starting the enabling process, please be informed that only Windows 10 Pro or Enterprise version 1903 or later will have this feature. Hence, if you are using an old build of Windows 10, then please go ahead and perform Windows Update to get the Windows Sandbox feature.
If you are ready with Windows 10 Pro or Enterprise version 1903 or later, then please follow below steps to enable Windows Sandbox:
Go to start -> Type "Turn Windows feature on or off" -> enter
A Windows Features Window will pop-up
Scroll down and select "Windows Sandbox" option -> apply -> okay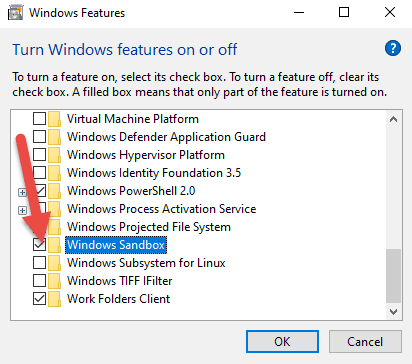 The system will search for required files in the Windows OS folder and will apply them
Once the process is complete, it will ask to restart the computer -> restart the computer
After the computer is booted back
Go back to Start -> Type "Windows Sandbox" –> enter
Now you have Sandbox on the computer; we'll now talk about how to use it?
How to use Windows Sandbox?
Once done with steps suggested in enabling Sandbox
Go to Start -> Type "Windows Sandbox" -> enter
It will take a while, and Windows Sandbox Window will open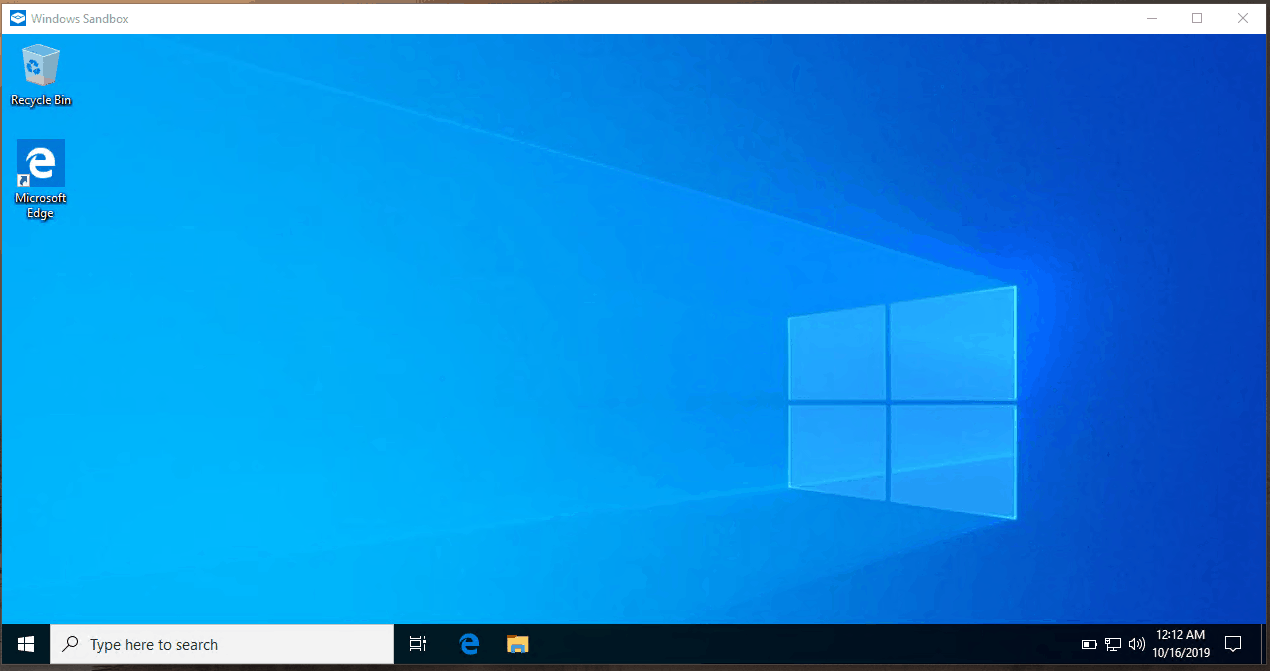 There are two ways to add applications in a virtual environment for testing
Go to the browser in the virtual environment -> download from the internet and install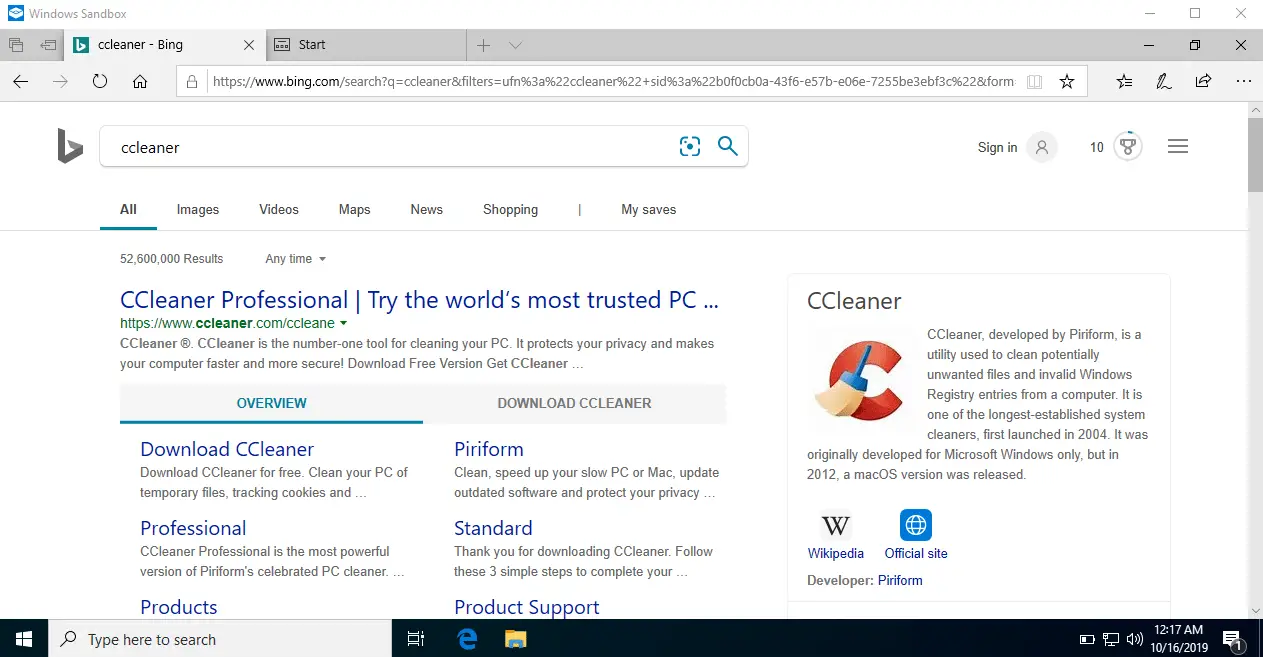 The second option would be, paste from current Windows, by selecting the copy option and install it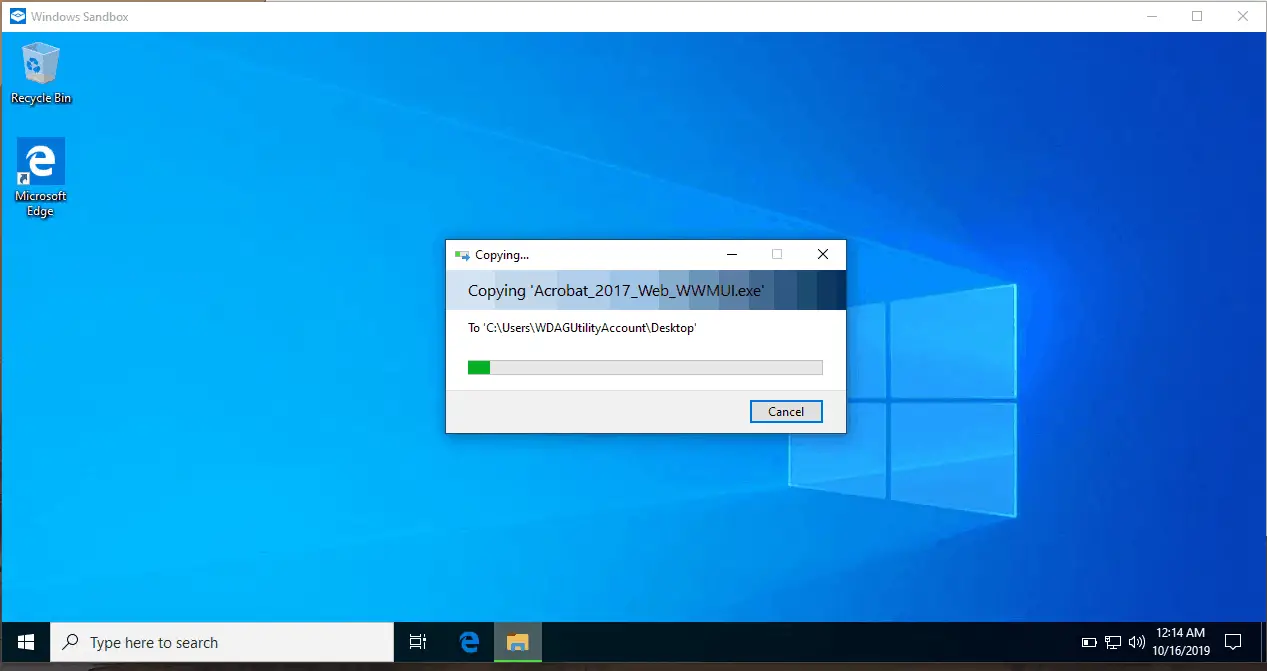 As soon the Window Sandbox environment is closed, the system will delete all downloaded extension and installation.
How Does Sandbox Windows 10 Work?
Windows Sandbox is a lighter version of Hyper-V or Virtual Machine, as they run under an OS. Hence, Sandbox requires an OS of its own to run and perform various tasks. But, the key advantage of using Windows Sandbox vs. Virtual Machine is, a fresh copy of OS is required every time a new VM created. However, in the case of Windows Sandbox, it copies Windows 10 installed on the computer rather than downloading one.
Copy of Windows 10 image is saved as "Dynamic Base Image," and used when the Windows Sandbox feature is enabled.

Dynamic Base Image saves a fresh copy of Windows 10 and loads whenever Sandbox Window is closed and re-open.  
Any application can be installed or tested in Windows Sandbox. Heavy graphics intensify applications can also check in real-time without affecting the current OS.
Do give Sandbox Windows 10 feature a try and let us know your experience in our comment section below.