Automated GUI (Graphical User Interface) tests are procedures in which an application's visual components are tested to verify their expected functionality and performance accuracy, such as texts, images, buttons, etc. In examining the GUI, a group is able to confirm a variety of different visual indicators or graphical icons to include the menu, checkboxes, list boxes, radio buttons, text boxes, bars, dialog boxes, and so on.
GUI tests are focused on testing elements that are visible to the user to make sure that they meet the necessary specifications, whether they are performed manually or via the use of automation tools. The test goal is accomplished with a variety of different cases and scripts.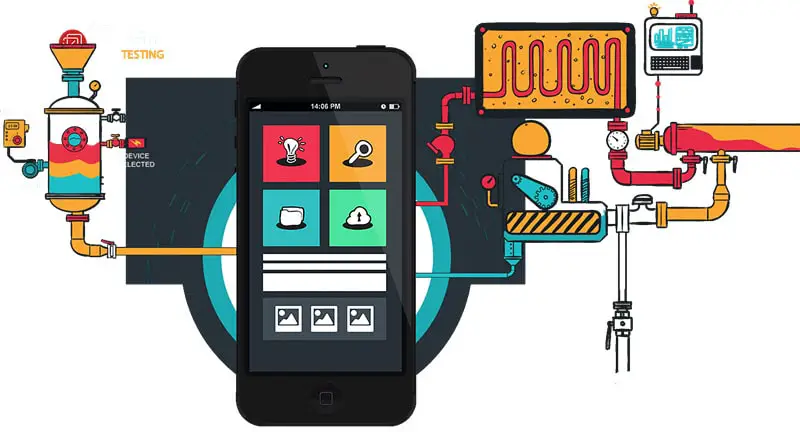 Understanding GUI Testing
Understanding the variety of different features will allow for further clarity regarding automated GUI tests.
GUI testing is much more complex than the testing for the command-in-line interface.
GUI testing tools have a primary focus on regression testing.
GUI testing also has the duty of making sure that images and fonts meet their design specifics.
GUI testing that is done manually is very intensive as far as time and resources.
With the user interface changing often, automated testing is a bit more of a challenge with GUI.
GUI tests are not done from the view of the developer/tester but rather the user.
The group is able to determine whether an application can go for deployment based on the information that is gathered.
Testing Guidelines
The accuracy of the various visual indicators can be further validated were the group to adhere to guidelines when performing their GUI testing. The guidelines will provide the ability to make needed changes and assist in the overall process.
The elements for GUI critically need to be checked such as font size, width, length, and so on.
Error messages must be deemed to display with accuracy.
Verify the size of the font as well as its readability.
The alignment of the text should be verified.
Image alignment should be correct.
GUI elements positioning needs to be verified for varying screen resolutions.
Confirm conditions of usability, data integrity, navigation, and so on.
Ways To Test GUI
There are three main techniques for GUI testing, which are used by software testers globally.
Testers manually check all of the graphics against prerequisites in business documents.
GUI testing tool that is automated. The tasks are all recorded while testing. The steps that are recorded are executed with anticipated behavior. This may be repeated numerous times with different data sets.
This is reminiscent of science models. It acts as a graphic description. The system's behavior is predicted and the test cases are generated effectively.
GUI easily interacts using a variety of features to make the software a success. It reviews a multitude of design components including colors, buttons, layouts, fonts, captions, icons, and content. Automated GUI is preferable due to the accuracy. Automated GUI tests are among the most important tests to come to the software.