Finally Microsoft released the first distribution of Windows 8 as developer preview version. So, this is the time to play around with latest Operating System without disturbing existing physical OS. Desktop virtualization software will be helpful to run these types of beta and developer preview versions on your home or office computer. This small guide shows how to install Windows 8 on VMware workstation 8 and install VMware tools on it.
UPDATE: There is a new guide available for install latest Windows 8 consumer preview on VMware workstation and install VMware tools also.
Earlier Sysprobs covered an article on install Windows 8 on VirtualBox, but after the release of VMware workstation 8, this installation is possible with VMware too. I feel Windows 8 is working smoothly in VMware workstation than in Oracle VirtualBox.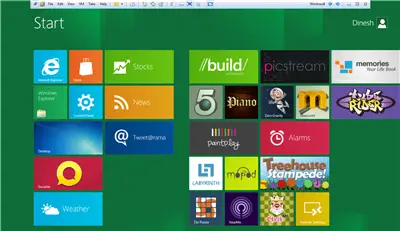 Here are the steps to install Windows 8 on VMware workstation 8
1) Download the Windows 8 developer preview version. (it's a free download from official Microsoft site. Download the correct version which is suitable for your host computer processor.)
I'm demonstrating these steps with Windows 8 32bit release and my host computer is Windows 7 32Bit.
Make sure Hardware Virtualization Technology (VT) is enabled in your host computer and the processor is 64bit ready. You can use this guide on enable VT in host computer BIOS and how to check it. 64bit support in processor is important to have VMware workstation 8.
2) Get the VMware Workstation 8. You can purchase or try the 30 days trail version. More information available here.
3) Create a new virtual machine. Easy install will not detect the OS type after Windows 8 ISO file is browsed.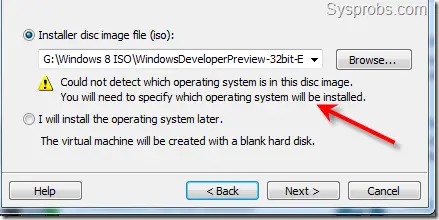 DO NOT go to next step with the above option. Somehow, the installation tries to install the guest OS with easy install and throw some errors where you can't go further.
Therefore select the last option as shown below.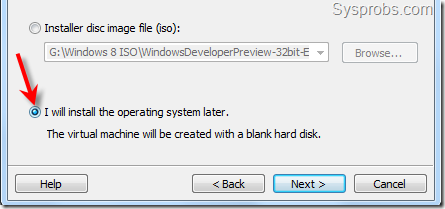 4) Select 'Windows 7' as OS version if you are going to install Windows 8 32bit version. Select 'Windows 7 64bit' if you are going to try Windows 8 64bit (but you have to assign at least 2GB RAM for guest OS.)
I have selected Windows 7 as guest OS type and assigned 1GB RAM.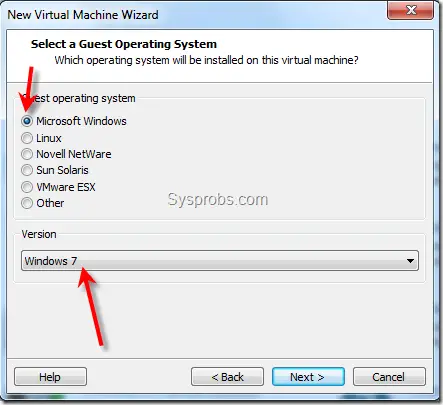 Create minimum 20GB disk and browse the location for VM.
5) Mount the ISO file now.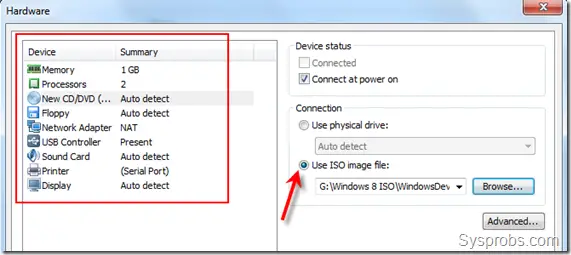 Also, you can increase the processor cores before power on the virtual machine. My host is Intel Core2duo processor, so I increased to 2.

6) Now power on the Windows 8 Virtual machine. Installation should start smoothly. Installation steps are very similar to Windows 7.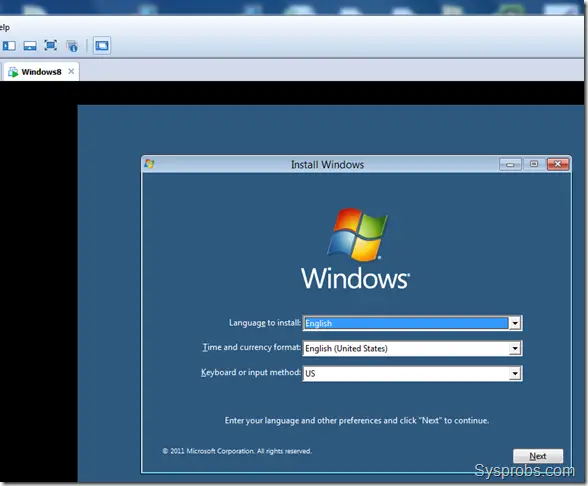 7) After two restarts you must be able to see the first personalization screen.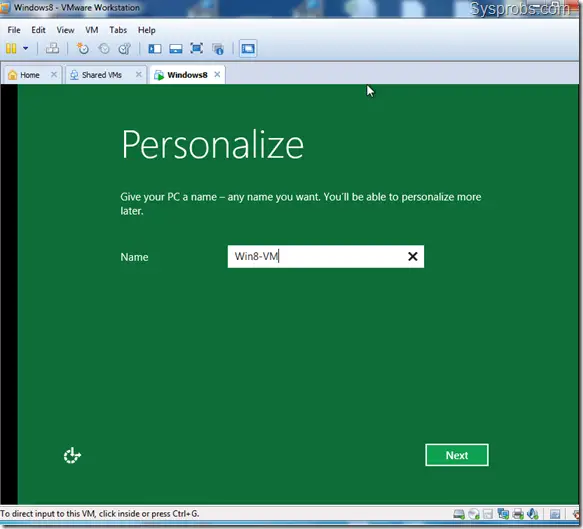 8.) Here you go. Create a local user name and wait for the Metro UI in Windows 8.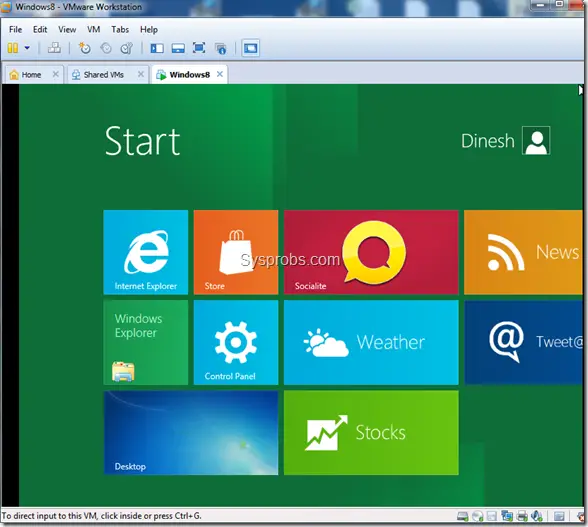 Unfortunately most of the 'tiles' in Metro UI will not work now. Its because of screen resolution. If VMware tools not installed then the Virtual machine starts with 800×600 screen resolution which is not enough for metro UI. Metro UI tiles require more than 1024×768 resolution.
OK, here is the trick. Lets install the VMware tools for Windows 8.
How to Install VMware Tools on Windows 8
9) Go to 'VM' in menu bar and select 'Install VMware Tools' option. This will mount the VMware tools built in ISO file to the Windows 8 CD/DVD drive. Explore the CD drive, right click on 'setup' (use 'setup64' for Windows 8 64bit) and under compatibly tab change it to Windows 7, Press OK.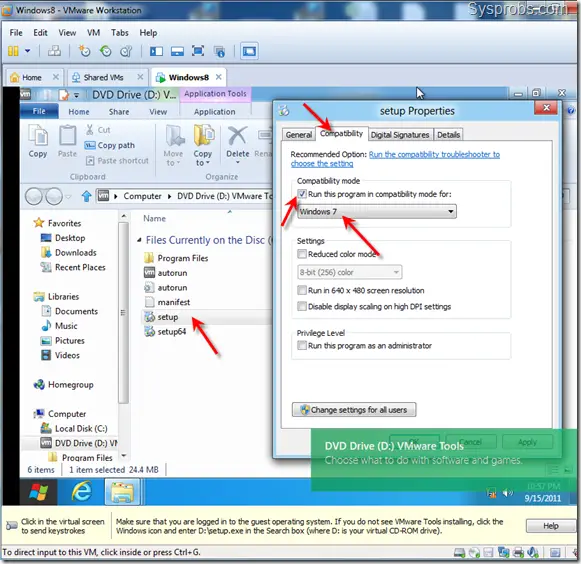 10) Now execute the setup file. It should install without any issues. Restart the virtual machine after the installation.
That's it. First thing I noticed is Windows 8 virtual machine's screen size is changed automatically, better performance and tiles in Metro UI started working. Even I managed to run in full screen mode as running in physical hardware.
Here is the full screen of working Windows 8 metro UI desktop inside VMware workstation 8.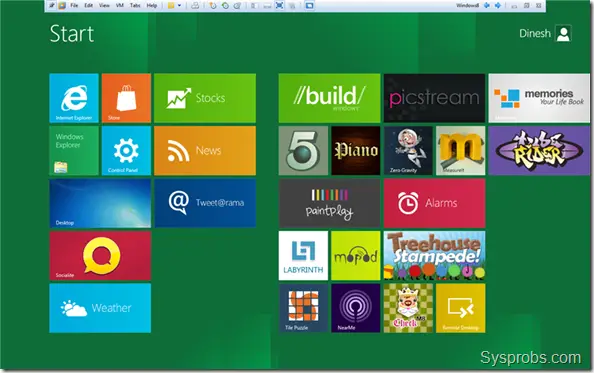 I have not checked the other features by VMware tools, but I can promise you will see the big difference inside the virtual machine after VM tools installation.
Let me know if this is useful for you and any new experience/findings.
Have fun.