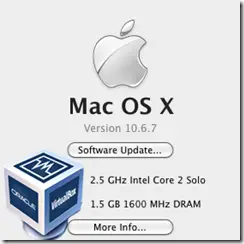 We have published several guides on installing Mac OS X in normal PC with desktop virtualization software. You can find out all guides related to this topic here. Each guide is having several issues and drawbacks. Therefore I decided to publish another revamped complete guide on hackintosh 10.6.7 Snow Leopard on VirtualBox 4 with working sound.
Before continue the installation steps, let me summarize important issues fixed in this guide.
This works with original (vanilla kernel) retail DVD or ISO file. No need to download any hacked OS X distributions.
Third party boot loaders are not required to load the original Snow Leopard DVD or ISO file.
Shutdown and Restart of Virtual machine works without crashing.
'About the Mac' option works without crashing and properly reading processor and memory (Intel Core2duo is in my case)
Can be updated to latest 10.6.7.
USB keyboard and mouse issue fixed after 10.6.7 update.
USB storage (Flash disk or external hard disk) access crashing issue fixed.
Sound is working inside Virtual machine, Bravoo……
5 Screen resolution sizes can be adjusted
Shared folders between Mac OS X guest and Windows host for data sharing
What's You Need?
1) Snow Leopard retail DVD – More information available on how to Rip the DVD to ISO format if you face any issues.
2) Hardware Virtualization Technology (VT) Enabled Computer in BIOS – Read this guide how to enable Virtualization Technology (VT) in BIOS and Confirm.
3) Latest VirtualBox and Its extension pack, as of today VirtualBox 4.0.4 is the latest. Read more here about extension pack installation and download
4) Bit patient

to read this full guide and other several guides I point out.
My Demonstration PC
Intel Core2Duo 2.66GHz, 3GB RAM, Intel P35 chipset with Windows 7 32Bit Host OS.
Since I don't have other processor computers, I can't guarantee this guide for all types of processors, but I'm sure this will work on most of the Intel processor computers, AMD users must be lucky with this method, but it's possible too.
Step by Step Guide for Hackintosh 10.6.7 Snow Leopard on VirtualBox 4
1) Create a new virtual machine with Operating System type – Mac OS X and Version Mac OS X Server.
2) Configure RAM size (Minimum 1GB, Recommended 2GB) and Create new hard disk (20GB will be enough, but you can assign more).
3) Go to the newly created virtual machine's settings and adjust the System settings as shown below.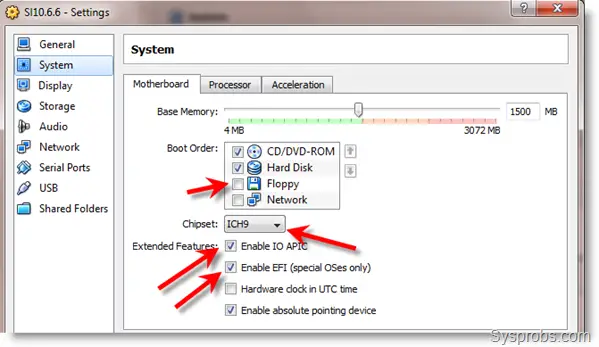 The things you must check here,
Floppy drive removed.
Chipset selected to 'ICH9' (New chipset supported from VirtualBox 4 versions)
Enable IO APIC, Enable EFI (This is the built in Boot loader for Mac OS X)
4) You can go to Display and adjust the maximum settings. To be honest, I don't know how this will improve the video performance inside Mac VM, just hoping…..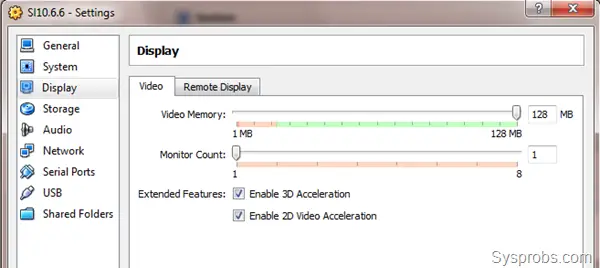 5) Go to storage option and mount the ISO file or select the host DVD drive here.

If you want to install with Snow Leopard original retail DVD (Get it here) by inserting into host drive, select the Host drive option and make sure Passthrough is enabled as shown below.
6) Go to USB options and make sure 'Enable USB Controller' and 'Enable USB 2.0 (EHCI) Controller' selected.
Check the sound option and confirm 'Windows DirectSound' and 'Intel HD Audio' options are selected. Intel HD Audio is the new virtual audio controller added with VirtualBox 4 and later versions, this driver works inside Snow Leopard virtual machine.
7) Check the installed VirtualBox extension pack on host computer. Extension pack should be installed to support USB2.0 in Snow Leopard VM, if not you will get crashing screen while trying to access USB storage.
Here is the guide about USB crashing problem
Check this guide how to install VirtualBox VM Extension Package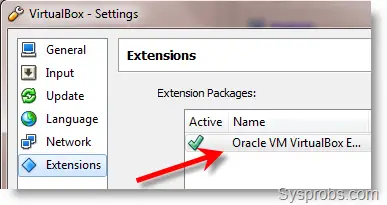 8.) Now go to virtual machine's folder ( C:\Users\User-Name\VirtualBox VMs\Virtual-Machine-Name) and open the .vbox file in word processing software like MS WordPad.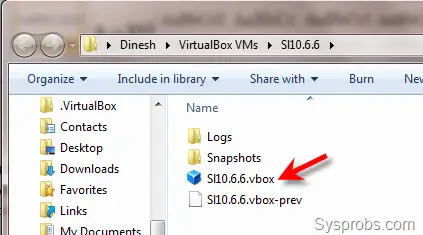 9) Enter the following string in the location mentioned in example file.
<ExtraDataItem name="VBoxInternal2/SmcDeviceKey" value="ourhardworkbythesewordsguardedpleasedontsteal(c)AppleComputerInc"/>
Here is the example file of working Snow Leopard in VirtualBox 4.

The above extra string helps in several ways to install Snow Leopard in VirtualBox 4.
Original Vanilla kernel installation with original retail DVD
VirtualBox built in EFI boot loader works here. So, you do not need any third party boot loaders.
Shutdown and restart of VM works (no hanging screen)
'About the Mac' screen works inside snow leopard virtual machine.
10) Power on the virtual machine now. Installation must start normally without any issues. Follow more installation steps and how to create partition during the installation in this guide.
Complete the initial setups and configurations. I'm sure you will land on working Snow Leopard desktop in VirtualBox 4.
Some Post Installation Setups and Configurations on Snow Leopard 10.6.7 on VirtualBox 4
1) Network, USB Access inside virtual machine
NAT and Bridged networking modes worked straightaway inside virtual machine.
USB storage access such as Flash disk and external hard disk worked fine without any issues.
Important Note – You must install VirtualBox Extension Pack before access USB
2) Sound
That's a really great news for hackintosh users in Oracle VirtualBox. New VirtualBox 4 and latest versions' new motherboard and sound chipset support sound in Snow Leopard. I can hear 90% clear and unbreakable sound from VM.

Double check the main chipset type under System was set to ICH9 and Audio Controller set to Intel HD Audio as shown above. I'm not sure how this will work in AMD based computers.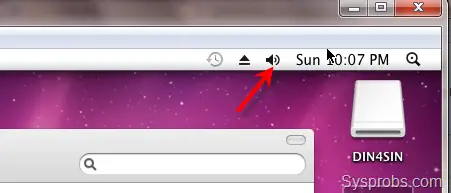 3) Screen Resolution Sizes
Since we do not have proper VirtualBox guest additions tools for Mac OS X, we have to use manual methods to modify screen resolution size to 5 options.
Check the below guide and user comments to find out the correct working method for you.
Increase Mac OS X Snow Leopard Screen Resolution Size in VirtualBox
4) Latest 10.6.7 Update
It worked fine. Because of this is purely running from original vanilla kernel without any hacked versions, the update (software or manual) to 10.6.7 installed well.
Just check this guide where to download combo and separate Snow Leopard 10.6.7 update and run the installation.
Take a snapshot before run the update.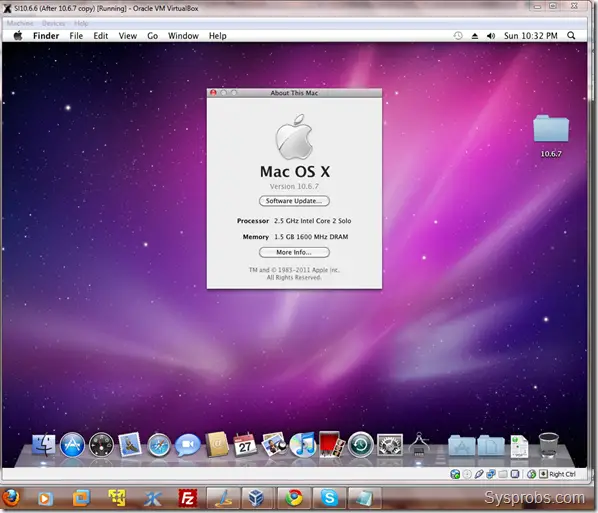 5) Shared Folders in Snow Leopard Virtual machine and Windows 7 host
Though, VirtualBox shared folders can't be used here without guest additions tools, we can use normal file sharing between Mac OS X and Windows by setting up network. You can share large amount of data by this step.
More information available here to setup shared folders in Mac OS X and Windows 7
I hope this guide will be useful in running latest Hackintosh 10.6.7 Mac OS X Snow Leopard on VirtualBox 4 for testing and learning purposes.
You can't expect the all full features as running on physical Apple hardware, but still its useful for experiment purpose with your normal PC.
You can download free eBook from Sysprobs for more useful installation methods, tips and tricks on Hackintosh on desktop virtualization software VMware and VirtualBox.
Feel free to drop some comments, success and failure installation attempts, I will be happy to help you.
Have fun.