For a game lover, there are absolutely no compromises with a device whatsoever. After all, that's the only thing that provides you with utmost exhilaration while playing your favourite games, isn't it? Moreover, it lets you dive deeper into the gaming zone and act as a true player. Although these days, a majority of people prefer building their known gaming PC, thanks to the information available online. So, if you're from the same lot, you must know that you can seamlessly build a 600 dollar gaming PC with a bit of expert knowledge by your side in the year 2020.
However, before digging deeper, there are certain things that you should be wary of. You'd have to ensure that all of the parts are compatible with each other. For instance, talking about Motherboard, you would have to concentrate on the overclocking compatibilities of this part. Once done, then decide upon the MOBO and the corresponding size of the case. And then, choose a medium size of USB ports as they tend to help you better.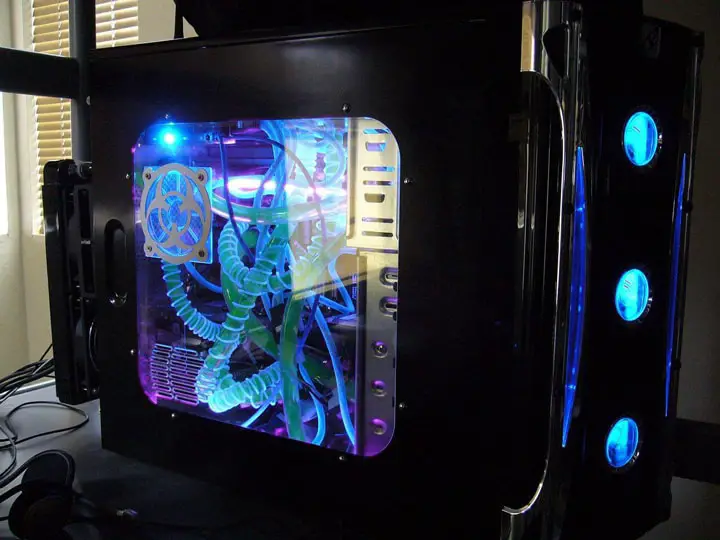 Furthermore, while choosing a CPU, there are three important factors you should be keeping in mind, like clock speed, threads, and cores. Moving forward, the GPU plays a crucial role as it helps you picture all the scenes on display. So, while choosing this component, you must keep clock speed and VRAM in mind.
Not just these, but RAM and storage should also be kept in mind when you decide to build a gaming PC on your own.
So, without any further ado, let's get inside the technical aspects of the entire process.
Recommended Products to Build the Best 600 Dollars Gaming PC
Last updated on May 27, 2020 9:33 am
#Motherboard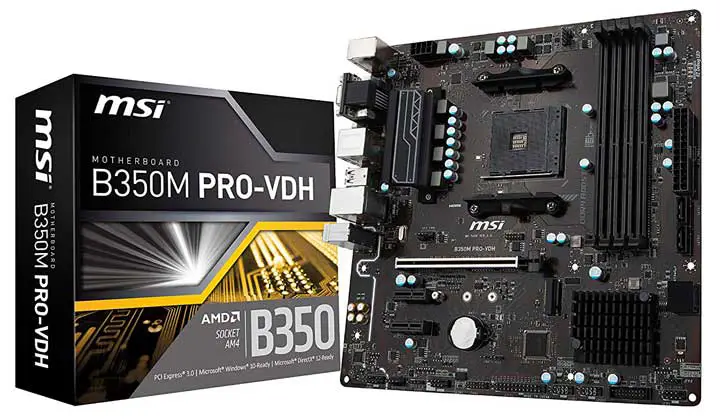 As mentioned above, the motherboard that you choose should be compatible enough to provide the excellent performance of the overall PC. One of the significant differences between a high-end and low-end motherboard is the overclocking capabilities. Considering how all modern AMD processors can overclock, you can choose this motherboard as it supports AMD Ryzen 1st and 2nd generation, Athlon Processors for Socket AM 18, and Ryzen with Radeon Vega Graphics Processor and AMD A-series.
This specific motherboard helps you customize and set up color scheme along with RGB Mystic Light Sync, which is extremely important to integrate the feeling of amazingness into games. You can select any color from the palette with the help of MSI gaming app or your smartphone to match the style of your system. This is one such feature that makes it unique and different from the rest of the plain motherboards.
With the extensive performance, a PC made for gaming tends to heat up real quick. Hence, while choosing a motherboard, you must make sure that it comprises enough fan headers to keep the system cool. That's what this model of motherboard offers you.
In comparison with the other types of motherboards, this one is supporting all the latest and advanced storage standards so as to make your PC more competent.
$109.99
out of stock
2 new from $109.99
1 used from $114.33
Last updated on May 27, 2020 9:33 am
#Central Processing Unit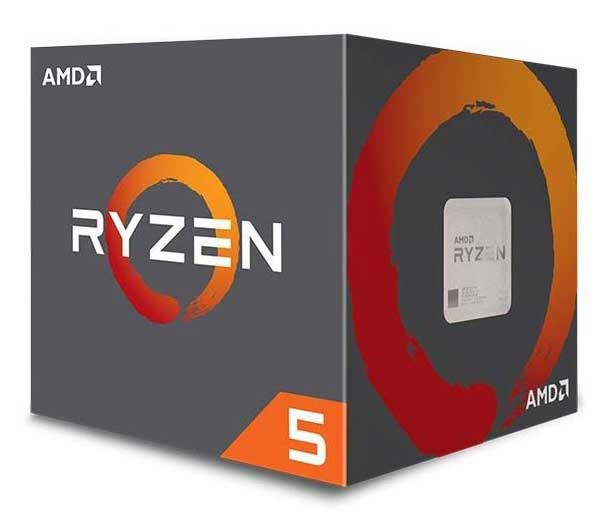 For a computer, the Central Processing Unit is considered as the essential brain. And, when specifically talking about gaming performance, this element is exceptionally vital for content creation. In certain types of games, the CPU might actually play an imperative role in obtaining high FPS. There are three most important aspects that you should be looking into while building a best 600 dollar gaming PC – cores, threads, and clock speed. Generally, Cores are assigned to varied tasks in the system. However, some specific applications can use multiple cores at a time.
And, threads are used to correspond with the cores. Then, the clock speed is the measurement of processing speed. In this AMD Ryzen 5 model of the CPU, you can find every element and feature to be appropriate enough to build an enthralling PC for gaming. Talking about its clock speed, this product runs on 3.7 GHz; therefore, can provide a perfect boost to your system.
To provide the ultimate technology edge, it comprises unlocked cores and eight threads. It involves 2MB and 16MB of Cache. The operating system that it supports include Windows 10 (64-bit edition), Ubuntu x86 (64-bit), and RHEL x86 (64-bit). The best part about this CPU is that it features AMD SenseMI technology to provide astonishing performance in comparison with its siblings.
$160.52
$174.00
out of stock
8 new from $160.52
1 used from $148.86
Last updated on May 27, 2020 9:33 am
#Graphics Processing Unit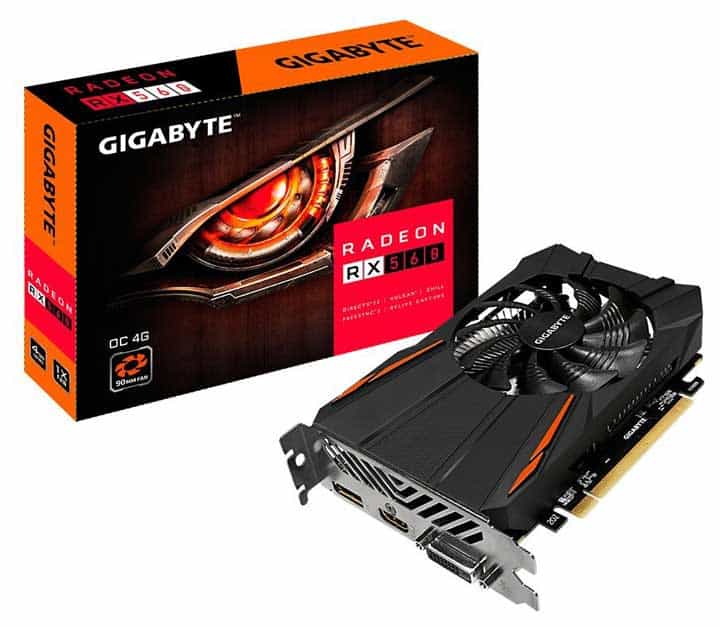 Next on the list is GPU, abbreviated for Graphics Processing Unit. This is one such component that impacts your overall performance the most, at least in most of the aspects. While the CPU tracks what your gaming players are doing, where they're pointing at, and at what place they're standing; the GPU takes up the responsibility of obtaining the information and rendering it into actual graphics that you see on the screen.
Coming to the specification that you should be looking into while finalizing upon the GPU, there are only certain things that would demand your attention. When talking about VRAM, GDDR5 is the standard measurement aspect, and you must not accept anything that comes lower than that. This particular graphics card system is powered by Radeon RX 560(14CU), which makes it better than the rest of the models. Moreover, it also comes integrated with 4GB of GDDR5 128bit memory, enough to make the output turn out to be excellent with high-definition textures.
And then, it also has a 90mm unique blade fan design, meant to keep your system cool during the extensive gaming sessions. It also works very silently, allowing you to make the most out of your gaming experience.
$168.99
out of stock
2 new from $168.99
1 used from $138.00
Last updated on May 27, 2020 9:33 am
#RAM Memory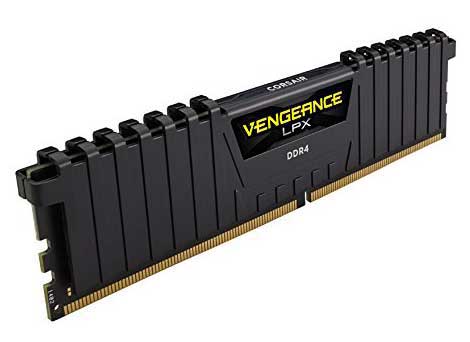 When you ponder upon how to make PC in dollar 600, you cannot miss upon RAM. Tangled directly to the CPU, RAM is one of the essential components as it impacts the performance of the CPU, especially if you're running only a single-channel RAM. However, primarily it's recommended that you use dual-channel or else the effectiveness of the CPU speed might plunge. Having said that, this Vengeance LPX memory is designed with the dual-channel of memory configuration and is perfect for high-performance overclocking.
Its heat spreader is manufactured of pure aluminum for the purpose of faster heat dissipation. Each if its IC is separately screened to provide the utmost performance. Also, it's recommended only to buy DDR4 RAM as the DDR3 version gets slower in its performance. Its DDR4 form factor is completely optimized for the latest 100 Series and Intel X99 motherboards. With this RAM, you can expect greater frequencies, higher bandwidth, and lower consumption of power when compared to the DDR3 modules.
If you are too much into mix and matching, the good thing about this RAM would be that it is available in different colors; hence, you can choose the one similar to your components, motherboard, and the style.
$34.99
in stock
11 new from $34.99
Last updated on May 27, 2020 9:33 am
#Storage Unit SSD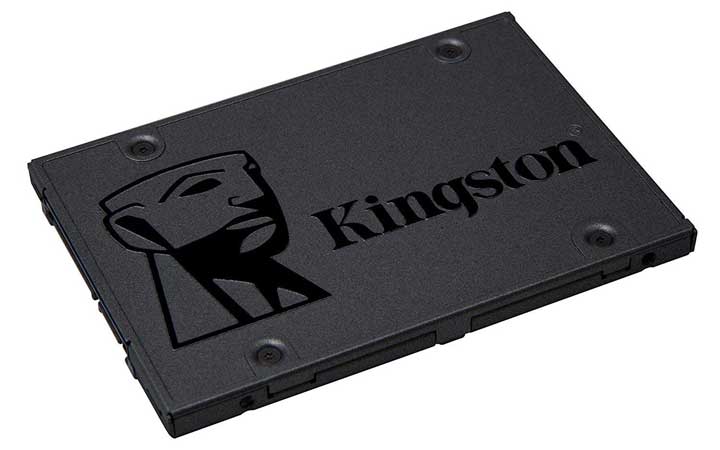 This aspect of building a PC would be relatively simple for you. An SSD, also known as Solid State Drive, is a storage drive that doesn't comprise any moving parts. That is one thing that makes an SSD faster than an HDD. Therefore, if you don't wish to negotiate on the basis of quality whatsoever, you must choose an SSD as they are smaller and more durable.
If you have managed to find an SSD that comes with a few hundred gigabytes, know that the management of your operating system, programs, and other games would be very seamless. All of your games would load quicker and faster. Keeping this in mind, this particular SSD is made up of 480GB and has SATA Rev. 3.0 (6GB/s) of the interface. It has fast loading time and startup time, along with quick file transfers.
As mentioned earlier, this Storage Unit SSD is far more reliable than any of the HDDs can be. On top of everything, this one also supports multiple capacities with enough space for hard drive replacement or applications. It is competent enough to read at 500MB/s and writer at 450MB/s, which makes this SSD 10 times faster than any of the traditional hard drives for higher performance, faster system, and ultra-responsive multi-tasking.
$59.99
in stock
19 new from $59.50
Last updated on May 27, 2020 9:33 am
#Power Supply Unit (PSU)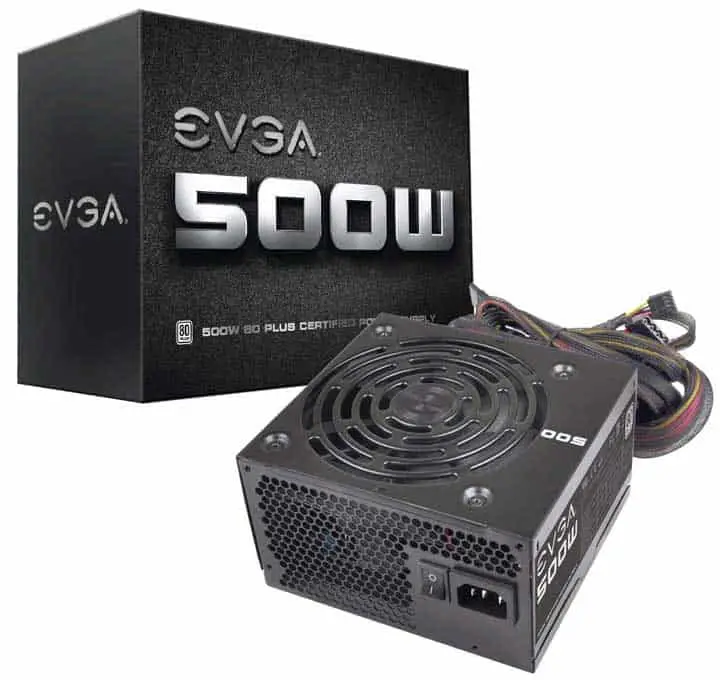 While building a PC within a budget, you might wish to discover such parts that don't cost you a bomb but provide adequate performance as well, right? In such a scenario, this EVGA 500W 80 plus would be an excellent choice for you, without any doubt. It supports a 40a on a single +12V rail and also provides more options without letting you decrease the requirements.
Not just that, but with this component, you can also save a lot of space, thanks to its compact design, fully sleeved cables, and well-placed power switch. It operates at a temperature of 0 degrees to 40-degree Celsius. This part provides perfect protection and connection that you might require to build a power-packed system. It comes with a standard warranty of 3 years; hence, you wouldn't have to think about changing the power supply again and again.
As per the requirements of your entire system, you would want to choose the wattage accordingly as it contributes to the seamless performance. Furthermore, efficiency is something that would demand your utmost attention as well. The higher the efficiency, the lesser the power it will consume. In this way, it will also exhaust less heat. Since the 80 or 80+ ratings are recommended, the EVGA power supply unit would be appropriate enough for you.
$47.49
in stock
25 new from $45.17
2 used from $30.99
Last updated on May 27, 2020 9:33 am
#Computer Casing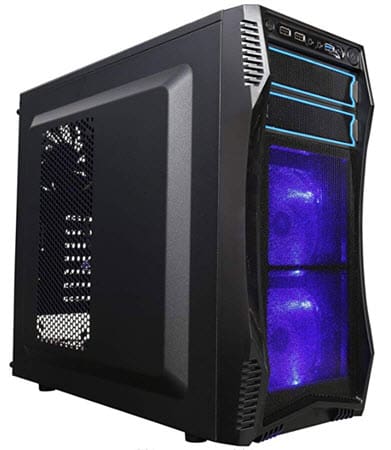 Rosewill CASE Challenger S Gaming ATX is one of the famous and suitable computer cases that fall under our budget. All the above-suggested products can fit nicely inside the cabinet. Our target is to get a gaming case under 50 dollars to match our 600 dollars gaming PC set. If you like any other models, you can try several similar types of towers in Amazon.
Last updated on May 27, 2020 9:33 am
#Additional Units You Can Purchase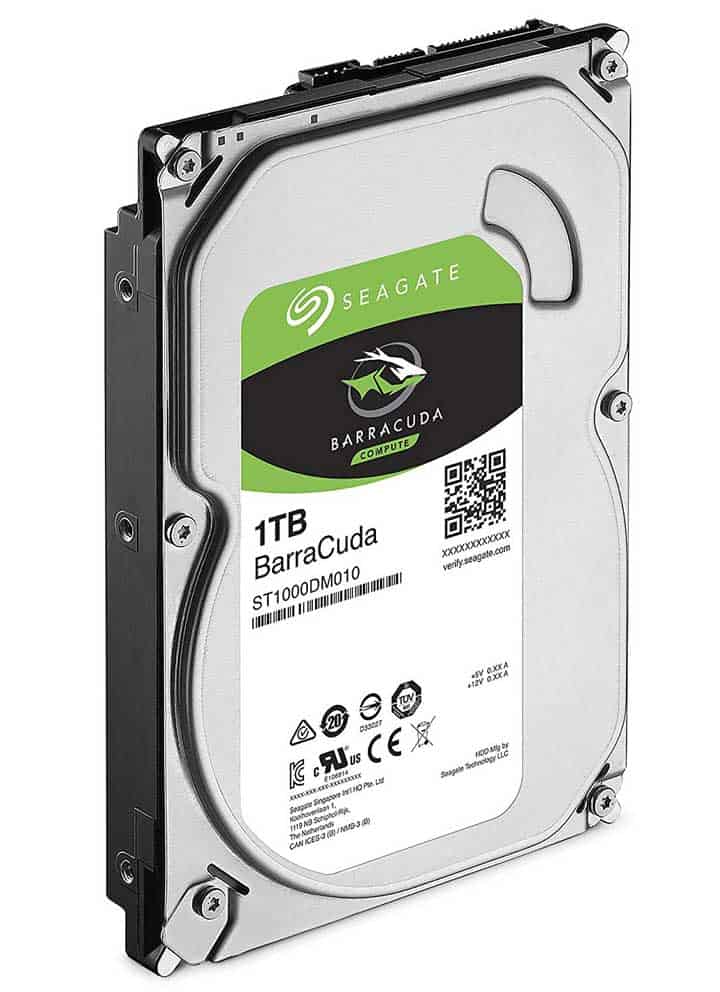 To build the best PC parts within dollar 600, you would also have to pay attention to the additional units of storage. Owing to graphical advancements, the latest games are consuming more storage; hence, it's vital to choose the appropriate storage configuration for your PC, apart from the regular SSD. Choosing the faster storage not just will make your operating system boot faster but will also make your games load quicker. As far as games go, the only area where a hard drive would make a difference is in the time that games take to load.
Usually, it is recommended that you take an internal drive of up to 1TB of storage space. This would provide you with enough space and is also quite affordable. Also, you must look for a drive that runs over a speed of at least 7200RPM. In this way, it will provide you with decent results when it comes to starting up the system quickly and loading games faster.
This is one such option that can effortlessly match all of your standards and requirements. It's a cost-effective option for building a PC. Along with your games, you can also store your movies, music, and everything extra. Its SATA 6GB/s interface optimizes the performances appropriately while the Seagate Secure model provides hardware-based security to the data.
$45.49
$48.16
in stock
27 new from $44.93
2 used from $35.00
Last updated on May 27, 2020 9:33 am
Things to keep in mind while choosing the components for 600 dollar gaming PC
Now that the components and the parts have been finalized, next comes the time to start building the PC. However, before you dive deeper into it, here are some things that you must keep in your mind so as to avoid as many mistakes as you can.
Budget
Budget is one of the most important factors as you wouldn't wish to go broke to fulfill the desire of having a customized gaming PC, right? In such a scenario, make sure you are assessing beforehand the amount that you can afford. Obviously, you wouldn't be having any unlimited budget; so set the maximum that you can spend.
Games that you Play
It is extremely imperative to ponder upon the games that you are going to play on your PC. There are some games that require a lot of RAM, high-end graphics, and a fast process. On the other hand, there is no lack of such games that can seamlessly work without demanding much. What if you would like to play hardcore 3D games in the future, considering that you don't do so currently? So, make sure that the components that you are choosing can handle all of your requirements effortlessly.
Communications and Audio
The world is experiencing an era of advanced games. And, today, these games take the sound system very seriously. Anyhow, without proper sound, how can you even enjoy your playtime, right? Moreover, there are some such games as well that have made it possible to communicate with other players, like PUBG. Fortunately, you can install onboard multichannel audio codecs in your PC to ensure adequate audio. Also, you might also want to invest in a better set of microphone and earphone.
Conclusion
Of course, there are plenty of videos on the internet that will help you to assemble and build 600 dollar gaming PC. The entire process lets you experience the machine and can also save labour cost. Moreover, it is always fun and exciting to discover how the inner workings of the PC act without depending on any friend or professional technicians. However, when it comes down to the end result, there are certain things that you should be putting together and thinking about much.
The necessary required components that should be going inside your PC tower would be processor, motherboard, RAM, and storage. And, talking about externals, you would need a power supply, PC case, peripherals, and monitor. Depending on your gaming habits, you might need more of it. By combining all of the above-mentioned components, we tried playing a few extensive games, like Grand Theft Auto, Call of Duty, and Quantum Break. The good thing was that all of them worked pretty fine.
On the flip side, if you play regular games, like Star Trek, Stellaris, Elite Dangerous, and others, you may think of using less space while building the PC as that would be absolutely enough.
So, make sure you are figuring out your requirements before you begin the process of building the PC.