Section breaks in Microsoft Word is a very useful feature if you like to have different formats in different pages on a single document.  For example, if you like to have 2 columns paragraph in specific pages, different page numbering and even different header and footer in every page but in the same Office Word document, then the Section breaks feature is very handy. This simple guide shows how to remove section breaks in Word 2013/2016/2019 and Office 365 and even how to view and insert it back wherever you wanted in the document.
You can use these same steps for previous MS office versions also, such as Word 2010 and Word 2007. You will find similar options in each version, but maybe with the different interface or in a different place.
To Insert Section Breaks in Word 2016/2019/Office 365
1) Keep the cursor on the place where you want to have section breaks.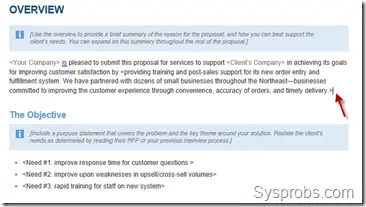 Go to 'Page Layout (or Layout)' in MS Word ribbon and click 'Breaks'. You can select Next Page or Continues in this area. 'Next Page' is to add the section break in the next page. If you like to change the format from the next page, you can use this option.
'Continues' can be used if you need to break and change the format on the same page.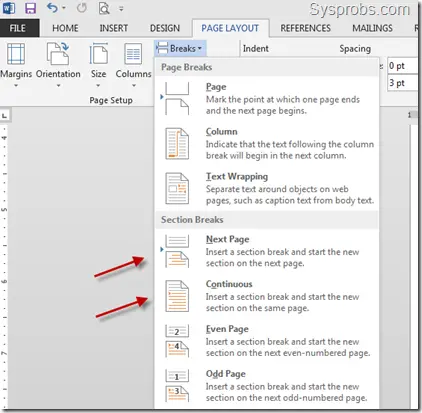 You can find a detailed sample here.
2) You can't see section breaks in MS Word in normal view. To view the existing page breaks in your document, change the view option to 'Draft' as shown below.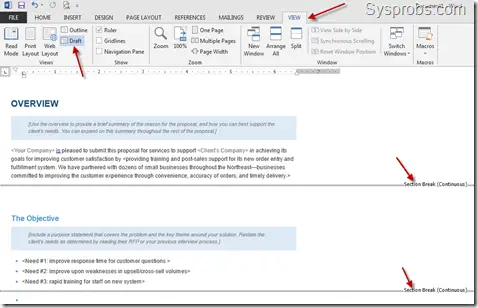 Or you can enable 'Show/Hide' in the main home ribbon bar.

CTRL+SHIFT+8 in the keyboard shortcut  to enable and disable Show/hide.
In above both ways, you can few the section breaks in MS Word older and newer version like Office 365 and 2019.
How to Remove Section Breaks in MS Word
Sometimes we need to remove section breaks to keep the same header, footer, pages numbering and format of the page/paragraph across all the pages in a document.
You can simply remove the section breaks in Word 2016 by deleting it when you are seeing it by one of earlier mentioned methods. Keep the cursor and press Delete in the keyboard.

This simple and small guide would be useful in inserting, viewing and deleting page breaks in Microsoft office versions on any host like Windows or Mac computers as long as you have the MS office products.