Many people when they make their first PC or want to use an external display with their laptops or gaming consoles don't know how to select the best monitor. There are a lot of different marketing terms and different technologies that get people confused when they go to buy a monitor. With time, monitors have gotten a lot better at showing high-quality content and helping designers and video content creators to create the best content for their projects. If you are going to buy a new monitor, here is how to select the best monitor – things you must check before choosing a monitor: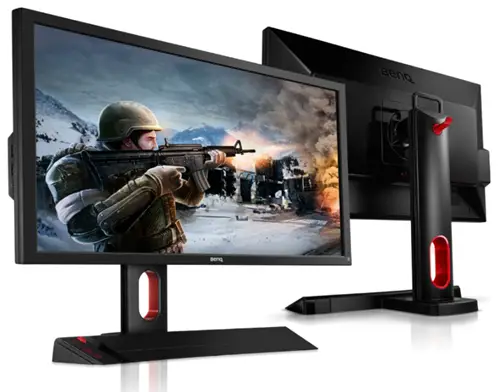 Input Ports
The input ports are really important to check before choosing a monitor because you will be using them to connect your PC to it. Most monitors have at least two types of input ports on them. If you look at high-end monitors, you may find more than two different types of ports. Some of the common input ports you may see are:
HDMI is the most common and popular connection. You can find it in almost every monitor or TV because it is easy to use and almost every PC or laptop has an HDMI video output port. At its best, HDMI can show the video at 1080p at 60 frames per second or 2160p at 30 frames per second. HDMI 2.0 can show the video at 4K at 60 frames per second, even if you do find a monitor with HDMI 2.0, you would need a compatible PC or laptop with that port. HDMI can also carry audio signals, so if you have selected a monitor with speakers, it will take audio through HDMI and output through the speakers.
DVI is very much like HDMI, but it doesn't carry audio signals. The ports and cables are also different, but you may not see DVI ports very often except in graphics cards or some motherboards.
DisplayPort is another very popular display connection. It won't be found on TVs, but you can see it in graphics cards, gaming or workstation monitors, mini DisplayPort in some enterprise laptops, gaming laptops, and MacBooks. The main reason you would see DisplayPort in higher-end hardware is that it is capable of USB, audio, and video at around 4K at 60 frames per second. DisplayPort is also popular because setting up multiple monitors is easier with it. So if you want to do a multi-monitor setup, select the best monitor with DisplayPort.
VGA is the oldest type of port from this list which is still available, although it is getting less and less common. You won't find it in TVs anymore, but you may find it in some motherboards or lower-end monitors.
Screen Size and Resolution
Screen size in monitors is measured diagonally and it is very closely related to resolution, which is the number of pixels in length by the number of pixels in height. So you must compare the size with screen resolution before selecting a monitor. Keep in mind that bigger screen size looks good with high screen resolution and higher specifications mean a bigger price tag. Here are some common screen resolutions:
1920×1080, marketed as 1080p. This is the most common resolution available. If you use your computer for work or if you want a monitor for light PC gaming or console gaming, select the best monitor with this resolution.
2560×1440, marketed as 1440p. This is common among gaming monitors and monitors for designers and media professionals.
3840×2160, marketed as 4K. This resolution is also common among gaming monitors and monitors for designers and media professionals. If you want to select the best monitor with this resolution, make sure that your computer is capable of displaying a 4K output.
Screen sizes range from 22-inches for 1080p to higher than 32-inches for 4K resolution. If you want to place the monitor a little far away from you on your desk, select the best monitor that has a bigger screen size. If you want to set up multiple monitors, select the best monitors which can fit on your desk and with the resolution that is supported by your computer.
Panel Technology
Different panel technologies are being used in different monitors. The most common and popular of these panel technologies are TN, VA, and IPS. Almost all of the monitors you see in the market these days are LED backlit, meaning that they will have good brightness, contrast and they are energy efficient.
IPS panels are highly preferred because they have wide viewing angles and deliver the most accurate colors. You can find them in many monitors including gaming and workstation monitors.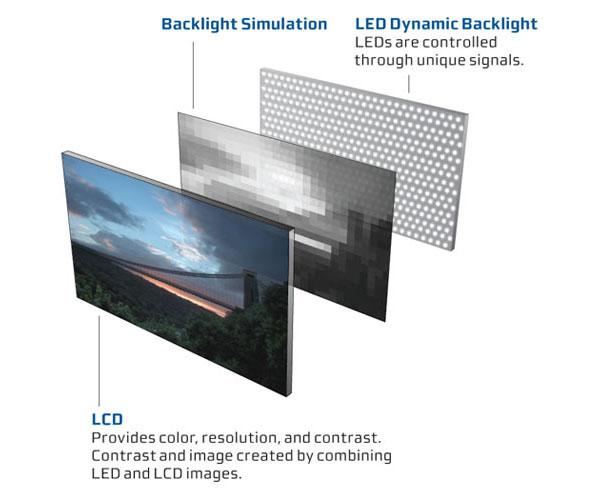 Ergonomics
Depending on what you are looking for, select the best monitor that suits your needs regarding comfort as well. Monitors come with different stands that have different adjustment features. You can adjust height, tilt, swivel or even change the orientation from landscape to portrait.
The stands in budget monitors are very simple and they only have swivel adjustments. Whereas the stands in high-end monitors like gaming monitors, ultra-wide monitors and like Dell UltraSharp monitors, you can adjust the height and orientation as well.
If you do not want to use the stand that comes with the monitor, you can mount it on a customizable VESA mount which can be attached to the wall or a mounting system that supports multi-monitor setups.
Other Small Features
In monitors, other small features can include USB ports for thumb drives or charge your smartphones, speakers, color accuracy standards or features that help with reducing eye strain.
Monitors targeted for designers or video production professionals follow color standards like Adobe RGB and sRGB so that they can view and work with billions of combinations of colors for their projects.
Gaming monitors are engineered to get the best quality image by reducing lag and increasing refresh rate. Most of these gaming monitors have dynamic refresh rate technologies like NVIDIA G-SYNC or AMD FreeSync along with wide viewing angles along with high resolutions. These monitors have high prices and require a compatible graphics card to work with them.
So now you know how to select the best monitor – things you must check before selecting a monitor. Make sure when you go to buy your monitor, do your research at home beforehand and do read forums and watch reviews before selecting the best monitor for your needs.