Autocorrect in an iPhone is a good feature that can help your typing. It is useful in many cases while typing messages, emails or anything related to texts. In some cases, it will frustrate you by suggesting or changing the words automatically which you do not intend to send. Do you want to know how to turn off autocorrect on your iPhone permanently? Here are the simple steps to follow.
Though the Autocorrect feature getting improved in every new iOS, it keeps annoying when it comes to personal or individual typing. When it can't find the spelling you type, it automatically changes the word to the nearest correct word, but that might be not suitable in many cases. For example, if you type the name of someone or place which is not recognized by iOS, it is going to change the name to something else which is in the dictionary but not what you wanted. Usually, we may send the content without noticing the auto-corrected wrong word. That might put you in an embarrassing situation. If you are comfortable in disabling the autocorrect feature, here are the ways to do iPhone (any models/iOS). The same method is applicable for iPad devices such as Pro and Air too.
How to Turn Off Autocorrect on iPhone
1) Open the 'Settings' on your iPhone.
2) Go to 'General.'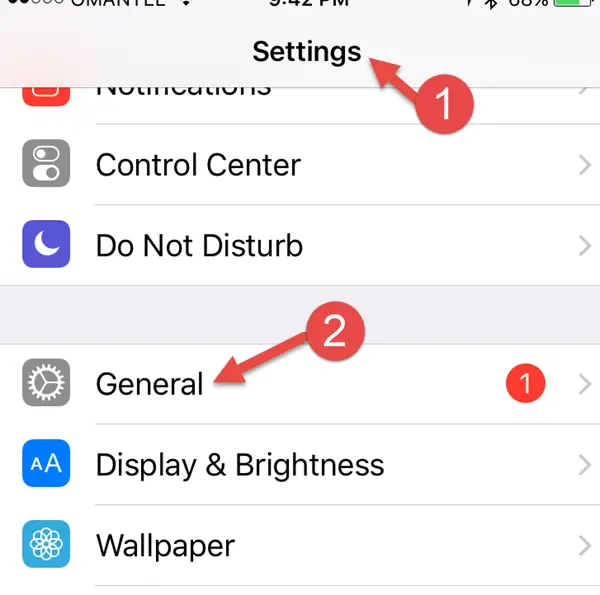 3) Tap the Keyboard options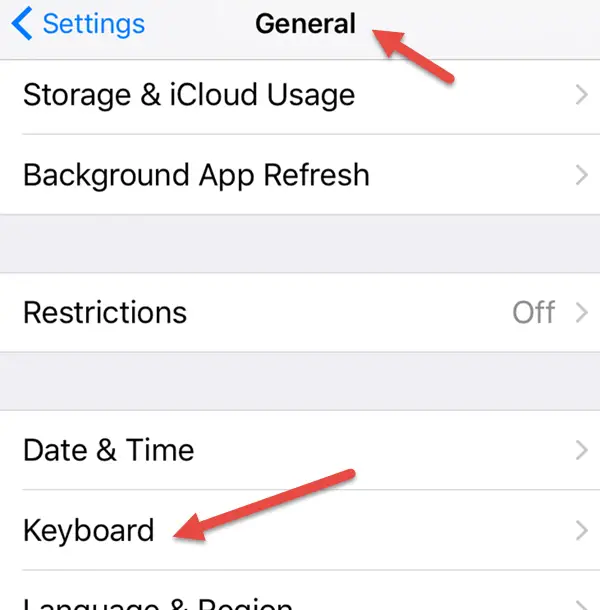 4) Swipe the option to turn off the Auto-Correction as below.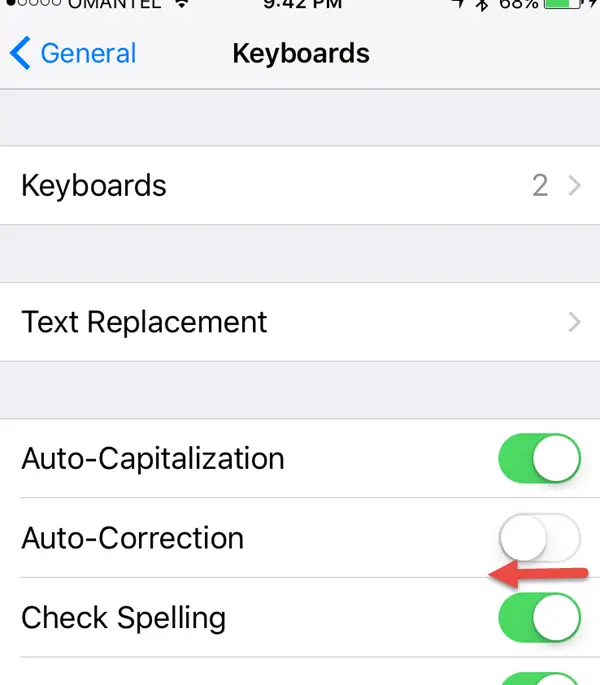 There you go, you have successfully turned off the autocorrect feature on your iPhone smartphone. You can use the same settings on the iPad as well.
For some reason, if the Autocorrect feature is not working on your iOS device, this is the place you need to check to enable Autocorrect back.