Are you confused with Inkjet vs Laserjet printers and thinking which one to buy for home or office use? Here are the explanation and list of a few good printers in each category you can buy online. Switch yourself back to a few years earlier, laser printers and inkjets knew their places well enough. Inkjet printers were recommended the printer for home users to be used for high-quality pictures or professional quality photo prints. But for fast and heavy office workloads, you would use a laser printer. With the fast moving world, everything has been jumbled up. Since both the printers produce excellent results, it becomes rather difficult for customers to make their choice. Well, don't worry! Here, we have shortlisted the best laser printers and the best inkjets for you to easily make a decision.
Inkjet vs Laser Printer, What is Laser Printers?
Laser printers have some prominent advantages. They are time friendly and print documents faster. Plus they are not as messy to clean up since the toner doesn't leave stains as the ink does. Laser printers are more efficient with toners and typically cost less per page. We have picked out the three best laser printers for home users that can work with Windows 10 and 8.1.
1) Samsung M2885FW 4-in-1 Multifunction Xpress – Under 150 USD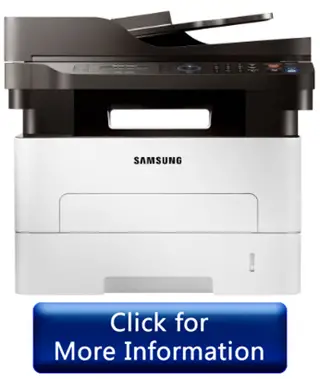 This exclusively created printer rather than optical offers an effective resolution. The printer provides 288 ppm printing at up to 4800×600 dpi. Even though the multi-purpose tray can handle just one paper at a time, this laser printer is an extremely good all-rounder. It has been generated with wired- USB and Ethernet connections as well as wireless- Wi-Fi and Near Field Communication connections, duplex printing, decent eco settings and support for a wide range of media. The main cassette has a wide capacity of 250 sheets. It supports A4, A5, A6, Letter, Legal, Executive, Folio, Oficio, ISO B5, JIS B5 paper sizes. This device has a weight of 11.3 kg, the width is 401 mm, depth is 362 mm and the height is 367mm. This powerful laserjet printer cost just under 150 US dollars without additional toners. You can buy some extra toners with the best price while making the purchase as optional.
2) Dell S2810dn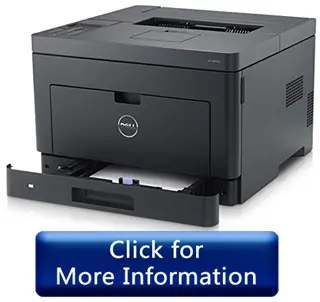 Although these printers look hideous and large in appearance, they work perfectly and these workhorses are good value for money. By default, the print quality is 600 dpi. However, you can add it up to 1200 dpi. The speed of the printer is recorded as 35 ppm. Dell set can hold up to 350 sheets and the drum lasts for about 85000 pages. It is definitely not pretty to look at, but is a pretty good printer for work! The paper sizes it supports are A4, A5, and A6. It weighs about 12 kg and is 410 mm in width, 438 mm in depth and 273 mm in height.
3) Brother DCP-9020CDW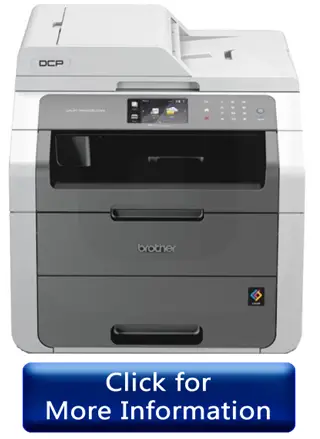 This little baby brother is outstanding all in one for color and mono printing. The print speed of this printer is claimed to be 18 ppm and an effective resolution of 2400 dpi. It is a useful tool and can upload to cloud services such as Dropbox or One Note. The wireless provision with WPS authentication and wireless direct printing has made its running costs rather competitive. It also provides its users with automatic duplex printing. In addition, the color screen it has makes it easy to install and operate. The printer is a solid wide-ranging device for all PC's and mobile phones. The paper sizes this printer support are A4, Letter, B5 (JIS), A5, A5 (Long Edge), A6, Executive, Legal, Folio. With a weight of 23.3kg, the width is 410 mm, the depth is 483mm and the height is 410 mm.
Inkjet vs Laser Printer, What is Inkjet Printers?

One of the main pros of inkjets is that they are small and can be fit anywhere easily and conserve space. The process of removing and putting back the ink cartridges in an inkjet printer is comparatively easier. These printers produce remarkable colored photo prints with vivid colors and negligible pixelation. Consider buying from one of the best three printers for home users!
Best Inkjet Printers You can consider for Home Use
1) Canon Pixma MG7150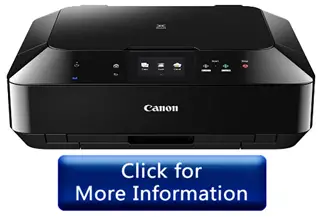 The Canon Pixma is an all in one printer with Wi-Fi connectivity and a touch screen. If you are in search of a printer that doesn't skimp on print quality for your pictures, you don't have to search any further. The Canon will surely not disappoint you. Moreover, the speed of the printer is said to be 15 ppm for the color print and 10 ppm for black and white prints. Furthermore, having a resolution of 9600×2400 dpi, it produces quality pictures you will love to see. The paper capacity of this printer is 145 sheets. The weight of this printer is 8. 5 kg and the width is 466 mm, the depth 369 mm and the height is 148 mm.  The paper sizes that it supports include A4, A5, B5, Letter, Legal, Envelopes (DL size or Commercial 10), 20 x 25cm, 10 x 15cm, 13 x 18cm.
2)
HP OfficeJet 4650 Wireless All-in-One Photo Printer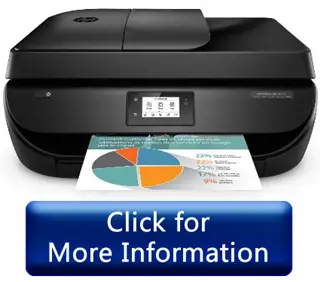 One of the best seller inkjet printer from Amazon. The print quality, features, and price of the printer keep this printer as the best seller on Amazon.  It is a wireless all-in-one printer that can do printing, copying and scanning easily with your Windows or Mac computers at home. It is a mobile printing ready so that you can connect your smartphones and tablets quickly and print them wirelessly. Home users can enjoy the 2-sided printing and cut down the paper usage by 50%. This is ideal and the great deal for the printer cost, that can eliminate paper wastage at home especially when the school or college students print a lot.  The screen is a touch screen so that settings can be changed or viewed easily from the screen itself.  Do you have the fax at your home or office? No worries, this printer can handle it too, since it has a built-in fax feature. Many highly required features for daily home use are included in this best and cheap ink-jet printer from HP.
3) Epson WorkForce Pro WF-4630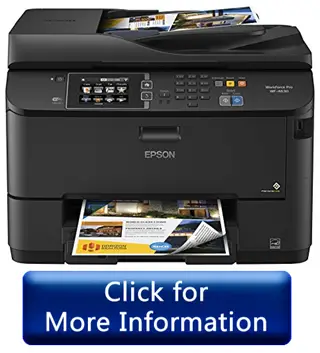 The WorkForce Pro is one of the best printers for businesses but still, it can be used for home use if the print usage is high. With a fast print speed of 20 ppm for both black and white and color, it produces beautiful prints. It has solid print qualities and remote printing and scanning capabilities. The paper sizes it supports are A4, A5, A6, B5, C4 (Envelope), C6 (Envelope), DL (Envelope), No. 10 (Envelope), 9 x 13 cm, 10 x 15 cm, 13 x 18 cm, 13 x 20 cm, 20 x 25 cm, 100 x 148 mm, 16:9, LT, HLT, LGL. Epson WorkForce has a capacity of 330 sheets, and the resolution is 4800×1200. Having a weight of 14.35 kg, the width of this device is 461 mm, depth is 422mm, and the height is 342 mm.
I have tried my best to bring you the honest reviews based on research and facts. I hope this review article will eradicate the misconceptions about inkjet vs laser jet printers and help you in choosing a great machine.