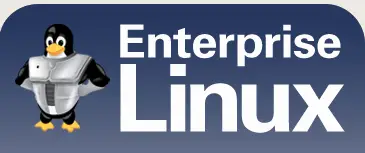 This post is second part of  installing Oracle VM server on VirtualBox. Oracle VM manager should be installed and connected to work with Server Hypervisor  and it can be installed only  on Red Hat enterprise or Oracle Linux enterprise OS versions. Therefore, before go to server virtualization management, let me show how to install Oracle Enterprise Linux OS on VirtualBox on Windows 7 host. Unfortunately, guest additions are not working with me yet.
Our plan is to install Oracle VM server and manager on same host by using VirtualBox and play around without having two physical servers. Oracle claims that their server virtualization software is three times better than other products.
Steps to Install Oracle Enterprise Linux 5 on VirtualBox 3.2 on Windows 7 Host
1) Download the latest OS version from official site here. (It will have five parts. Each part is an installation CD. For a standard installation without selecting more options, it asked for first three CDs only. I suggest to download all five CDs)
2) Create a new virtual machine on VirtualBox with following OS type and version.

3) If you can allocate memory size to 2GB, better do it, otherwise 1 GB is enough.
4) Attach the  downloaded OS ISO file to CD ROM. Select the CD1 and make it as first bootable drive.

5) Switch on the virtual machine and continue the installation.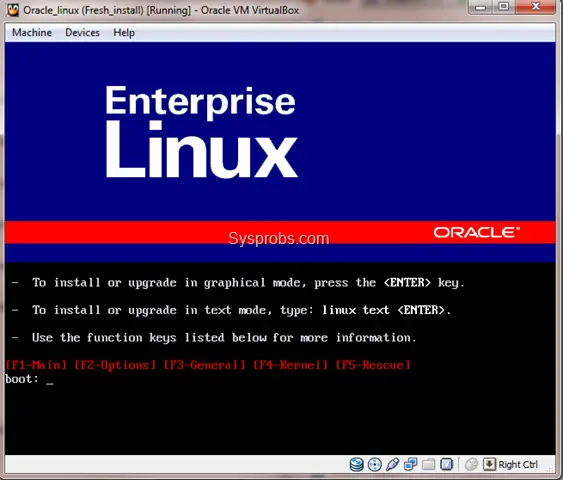 6) Installation steps are very easy and straight forward. While creating the partition, select review partition or manually edit partition layout to allocate 2GB for SWAP file system.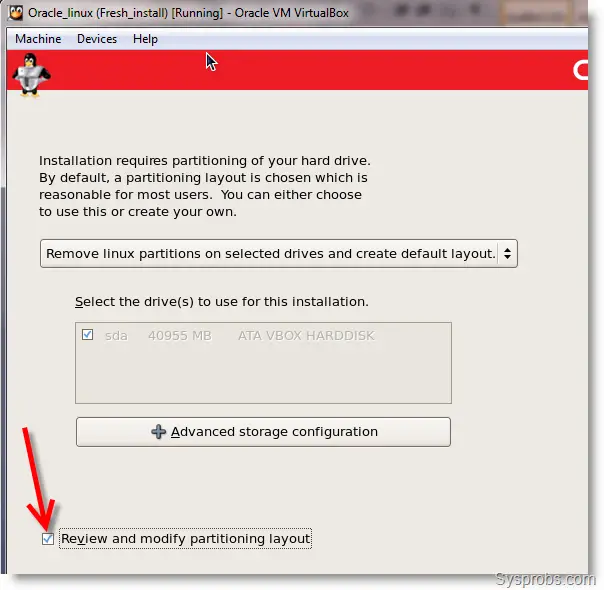 Oracle VM manager will be requiring minimum 2GB SWAP to work properly.
7) Continue the installation; do not select any extra options if you are not going to use them.

8.) While the installation is going on, add the other ISO files to VirtualBox media manger and keep them ready. Select and mount the CD2 and CD3 ISO files when it pops up. Press OK once you load the correct ISO file.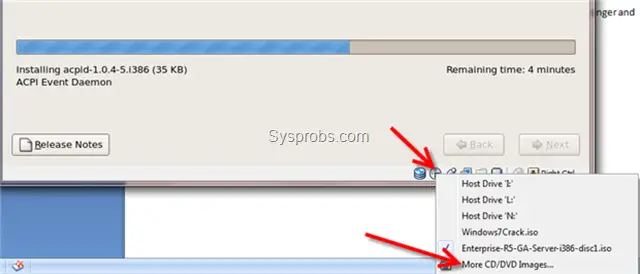 9) After the completion, un mount the OS ISO file and restart the virtual machine.
Make sure to enable required services in Firewall settings. Once the Oracle VM manger installed on this virtual machine, it can be connected by other networked computers through web browser. So, enable http, https and other important services. I selected all.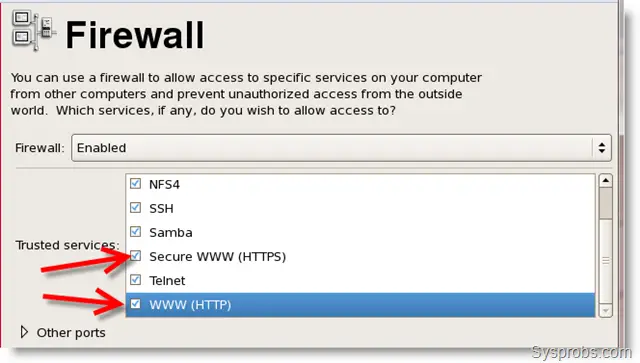 10) Again, reboot and log in with user name and password you set during the initial configuration.
That's it, now you must be able to see the Oracle Enterprise Linux OS 5 inside VirtualBox on Windows 7 computer.
I tried all possible methods to install guest additions, but all failed. Anyhow, I'm leased bother about it, because this is a server version and we are not going to increase the screen resolutions, go in to seamless mode or expect any graphical improvements.
We will install Oracle VM manager on this virtual machine and connect to Oracle VM server which we installed in earlier post as a virtual machine.
Stay tuned for further updates. If you face any difficulties on this installation, leave me a message.
Have fun