Everyone wish to play around and know what is new in the upcoming Operating Systems of their existing OS. It is always preferred to install separately without disturbing existing setup. Especially when the tech giant announced their next big OS, Windows 10, Yes, all like to install and see what is new in it. This guide shows you how to install Windows 10 on VirtualBox, the free desktop virtualization software on your existing same Windows 7 or Windows 8.1 and 8. Oracle is not supporting Windows 10 as guest OS currently (since it is the first technical preview version at the moment), therefore VirtualBox guest additions installation is not straight forward. But I will show you a trick to install VirtualBox guest additions on Windows 10 virtual machine.
Microsoft has changed the way of releasing technical preview this time. They have introduced Windows insider program and your inputs about the new OS can be shared in the forum with Microsoft engineers and programmers. So, we can hope some major changes in the final version than the current technical preview of Windows 10. Final release is expected somewhere in year 2015.
As 'Technical Preview' indicates, still there will be lot of bugs and issues in Windows 10. Especially you may face more when you run it on Virtualization environment.  This is completely for testing and exploring purpose only.
Windows 10 Installation Requirements for VirtualBox
Even though we will be installing Windows 10 on virtualization environment, still your physical computer hardware should meet few requirements. Here are Windows 10 hardware requirements, find our more about system requirements from Microsoft site here.
Processor : 1GHz or faster with support for PAE, NX, and SSE2
RAM : 1GB (32-bit) or 2GB (64-bit)
Hard disk space : 16GB
Above are very similar to Windows 8.1 requirements and as Microsoft say if you are able to run Windows 8.1 on your computer without any issues, Windows 10 also will work fine. That applies to VirtualBox too. If you were able to run Windows 8.1 on VirtualBox with your physical computer, the same computer and BIOS settings are good enough to run Windows 10 on VirtualBox.
Steps to Install Windows 10 on VirtualBox
It is recommended to have latest Oracle VirtualBox for this installation. You may get few errors if you have older versions especially if Windows 8.1 is not supported as guest OS version.
1) Make sure your physical computer is meeting the requirements. Hardware virtualization should be enabled and NX/XD too.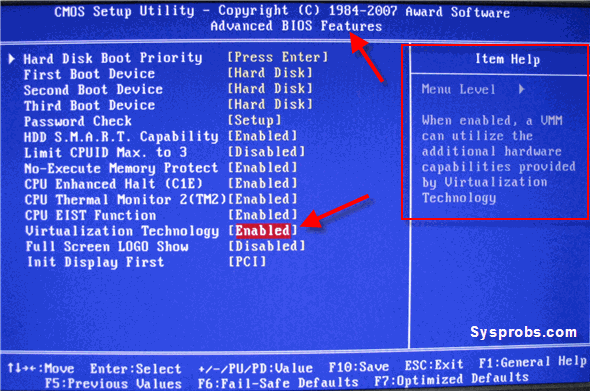 2) Download Windows 10 technical preview from Microsoft site here. You must have Windows live (Microsoft account) to access the download page. If your physical computer processor is 64-bit supported, better to download the 64-bit version.

3) Once you have completed downloading ISO file. Create a new virtual machine on Oracle VirtualBox.  Select Windows 8.1 64 bit ( if you have downloaded 64-bit version of Windows 10 ISO) as guest OS version as shown below.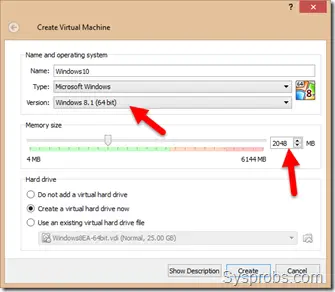 You can allocate more memory if the physical computer has lots. Create a new virtual hard disk on the next screen.
There are few complaints about not seeing 64-bit  Windows 8.1 option even though the physical processor supports 64bit architecture. You should check two things here to solve this issue. 1) Make sure virtualization technology VTx/AMD-v is enabled, 2) Disable Hyper-V platform on your Windows 8 or Windows 8.1 (from control panel), if you are using Hyper-V role on your Window PC, then you have think twice before disabling Hyper-V feature.
4) Make sure that motherboard settings of virtual machine remains as below.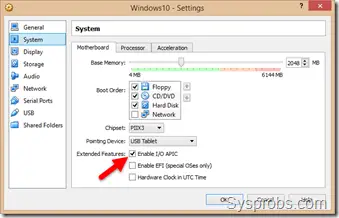 Go to 'Processor' settings and increase processor numbers if you have more cores (virtual processors) on the physical processor.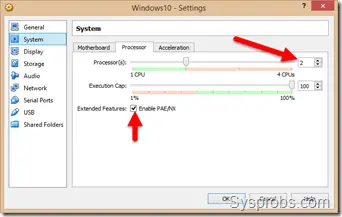 Check 'Enable PAE/NX' settings as shown above.
5) In storage settings, browse the downloaded Windows 10 ISO file.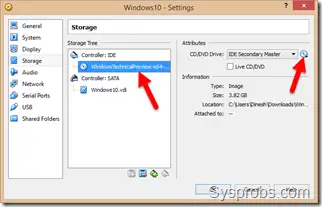 6) Power on the virtual machine. Installation steps are very similar to Windows 8.1. Microsoft has not changed anything (I feel they should have) during the installation process.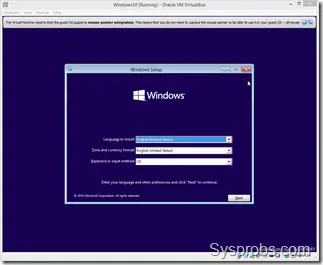 7) Since we need to use Microsoft account ( I'm already using Windows 8.1) to login to Windows 10, it asked how to setup my new Windows 10 computer as below.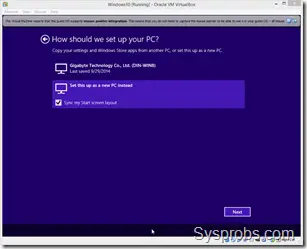 I did not want to transfer or replicate the same settings of  my Windows 8.1 to Windows 10 technical preview on VirtualBox, therefor I have selected the option of 'Set this up as a new PC instead'. You can skip SkyDrive settings in the next screen.
After initial configuration, setting up apps and personalized settings, you should be able to see Windows 10 desktop which has changed from Windows 8 and 8.1.
VirtualBox Guest Additions Installation on Windows 10 Guest Virtual Machine
As of now Windows 10 is not officially supported by Oracle VirtualBox, guest additions do not work properly. Even the installation is not straight forward. If you run the guest additions exe file directly, it will show below error message.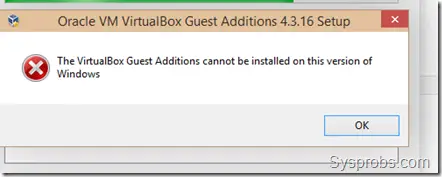 It is due to compatibility issue with the latest Windows 10 OS. There is a workaround to install it successfully. Change the compatibility mode to Windows 8 then execute the file.
Right click on corresponding exe file ( 32bit or 64bit), go to Properties and under Compatibility tab, select Windows 8 then press Apply.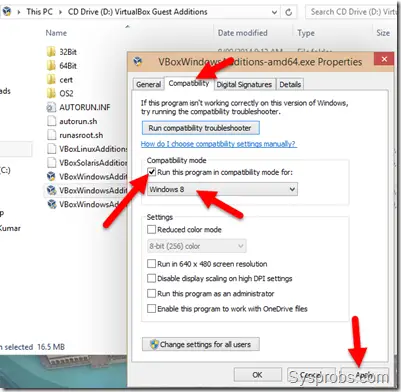 After changing compatibility mode, execute the exe file. VirtualBox guest additions will install this time successfully. Even though it has installed properly and asked to restart the guest computer, I have not seen any improvements in the display performance. Still there is no full screen mode or any changes in display performance, we can't blame anyone here because new Windows 10 is still a technical preview version and VirtualBox is not supporting Windows 10 as guest OS.
I will be happy to hear your findings and tweaks you have made to improve Windows 10 performance inside Oracle VirtualBox.
Here is the working Windows 10 on VirtualBox which is fair enough to play around and find what's new in the latest Operating System from Microsoft.