There are times when you wanted to use the laptop when the lid is closed, but whenever you try to access the content after closing the lid, it went into sleep or hibernated mode. In this post, we will be going to discuss in detail how to keep the laptop on when lid closed for both Windows and Mac OS. Catch us after the jump!
A laptop is a portable device which runs on both battery & power source. So, these portable handheld devices come with an inbuilt option called "Choose what closing the lid does" under power saver section of Windows 10 and similar options are available for Mac users.
The Built-in Feature
The "Choose what closing the lid does" option helps to manage the power management when a user closes the lid. The closing lid means that the person is done using it and want to shut down the PC
By default, when a user closes the lid, the system will go into sleep mode or hibernate or shuts down based on the settings.
This is a useful feature on portable devices, as it helps to improve battery usage but situations in which user has connected an external monitor to the laptop and or just charging their smart band via USB port and closes the lid. In that case, the Windows OS will shut the power source and external monitor will lose connectivity and USB ports won't work.
Keeping the above scenario in mind, we started looking for a way how to use monitor with the laptop closed and found a straightforward approach to resolve this for both Windows and Mac OS. We'll talk about both one by one below:
How to Use Monitor with Laptop Closed in Windows OS:
Go to right hand side corner of your laptop screen -> click on battery icon -> right click -> Power options

After clicking on "Power options," it will open the power management window
From the left-hand side of the window, look for "choose what closing the lid does" -> click on it

It will open options for power and sleep buttons and lid settings
Go to "when I close the lid" -> click on the drop-down -> select "Do nothing" -> save changes, that's all.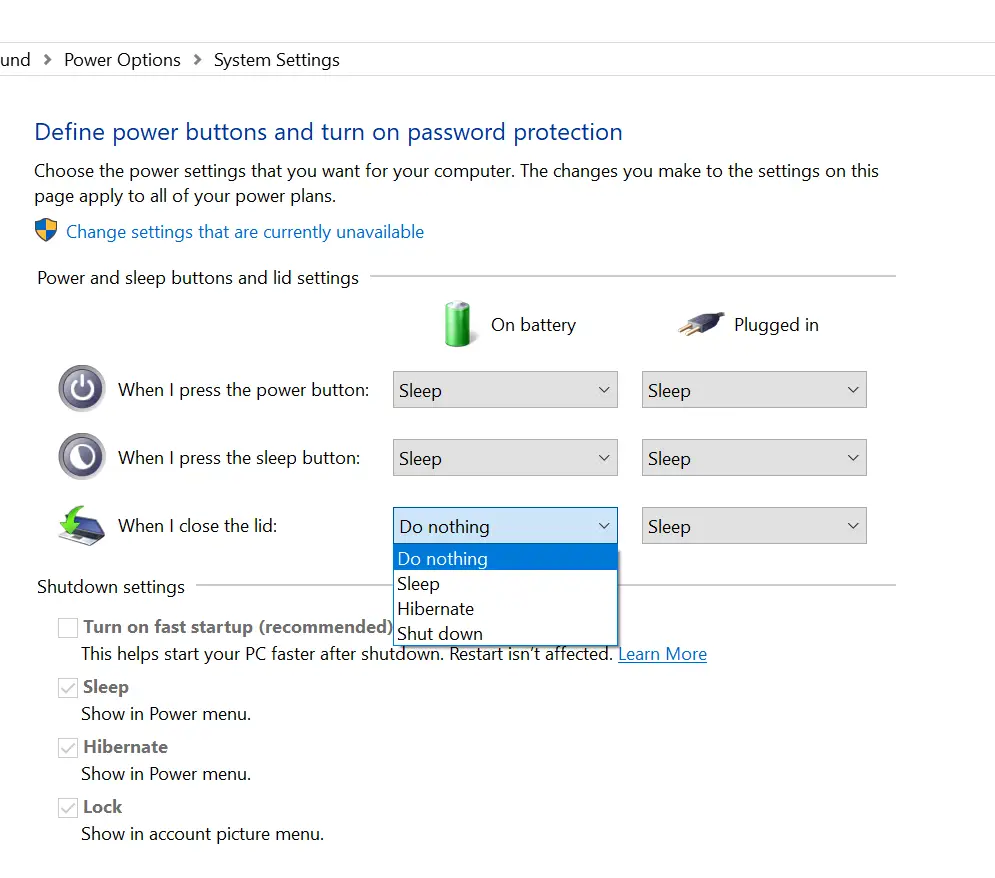 If in case you want to use only the second monitor and access the audio output via monitor speakers or any external one, then there are few more steps you need to perform as mentioned below:
On PC, press "Windows key + P"; this will open the project screen with few options to select the type of screen projection you want to use
Select "Secondary screen only" option and go back to display settings under the control panel to check the display resolution
Once done with display option tweaking, go to hardware and audio section and select the audio output settings.
By adjusting the above two options, a user can independently continue using external monitors connected to one or more than one along with the audio settings configured.
Under Power and Sleep buttons and lid settings, there are also options available to manage power when on battery and plugged in (connected to power). Based on the requirement if you have, you can even tweak those settings.
One crucial point we would like to mention when selecting the "Do nothing" option is. Always making sure the laptop is either connected to an external monitor if you want to use it or put the computer to hibernate or sleep mode when you keep it in a bag to prevent overheating and any other damage caused due to poor air circulation.
Now let's talk about how to keep the laptop on when lid closed on macOS. 
The process of changing power settings is not easy when compared to Windows, the reason being on macOS user must have an external monitor and or keyboard, mouse connected else the power management settings won't work.
Once the mentioned criteria are met, a user can follow the below steps to change power settings on Mac.
Go to Apple icon on the top right-hand corner, click on it -> select "system preferences."
In the system preferences option -> select "Energy Saver."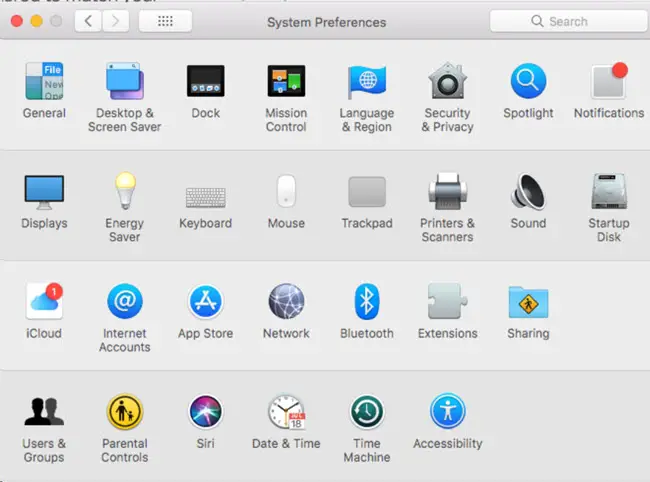 In the new window, select the power adapter tab. You will see this at the top of the window.
Now drag the slider under "Turn display off after" to Never. Done!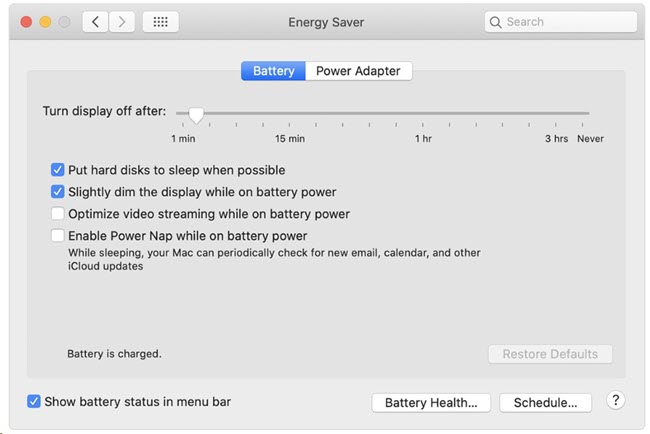 Now if you already have an external monitor connected then close the laptop lid and continue working on a bigger screen or connect one via thunderbolt or HDMI port.
The name closed-clamshell or closed-display mode also known as the power saved option on macOS so do look out for that.
I also started using a laptop lid closed while working on an external monitor with a pair of keyboard and mouse connected. As this feature not only makes our life easy but also avoid us situation like system shutting down or going in sleep mode when you want to listen to music while the lid is closed.
BONUS TIP:
A user on Mac OS X who do not want to go through the above process and are looking for an easy workaround, then they can look at an application called Amphetamine.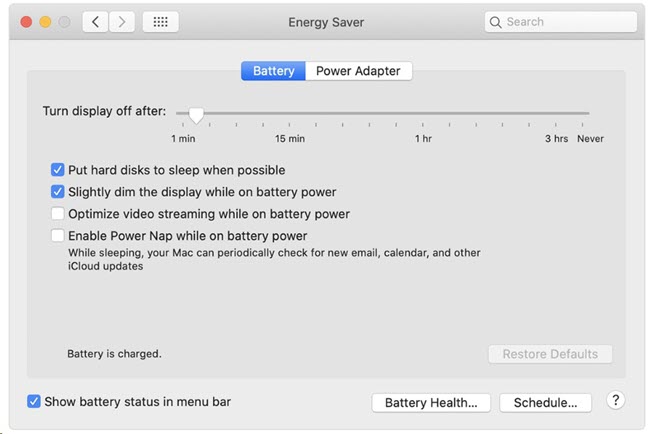 Amphetamine is a freeware application available on the Mac App Store which can be used to manage the settings.
This application sits on the menu bar and thus provides easy access to manage the energy settings on the go based on the requirement.
Apart from Amphetamine, there are many other well build applications available in the Mac App Store, but most of them are paid program. User can have a look at applications like Caffeinated or Insomniac and pick one that fits their requirement if they are looking for a premium program.
Do let us know your external monitor setup and issues you have encountered any in your comments below.