The (ISC)² CISSP Certification is considered the most recognized certification when it comes to IT security. Provided by (ISC)², a non-profit and the largest IT security organization in the world, the Certified Information Systems Security Professional (CISSP) is one of the many top-notch security certifications that continues to be an attraction to many cybersecurity IT professionals of different levels. Whether you are an associate, advanced, intermediary or expert IT individual, there's something for you and your budding IT security careers with (ISC)².
Overview
As an independent IT security certification granted by the world's leading IT security organization, no wonder CISSP is an elite accreditation for those wanting to demonstrate their understanding and ability in the field of cybersecurity. The CISSP was the first-ever cybersecurity certification to comply with the strenuous and strict ISO and IEC Standard 17024 conditions. Further, this certification is ANSI-Accredited, which means it is accredited by the distinguished American National Standards Institute (ANSI). Because of its recognition, the CISSP always belongs to the best of the best.

Objective
This remarkable certification verifies your capability in terms of designing, implementing, administering an information security environment to become a member of a renowned community of cybersecurity professionals. Through this certification, it shows that you as an IT professional have all it takes to be called a cybersecurity leader. However, clinching the coveted (ISC)² CISSP Certification is a series of complex preparations and complicated exams. But if you're up for the challenge, then let's start your journey to become (ISC)² CISSP certified.
Requirements
Not all IT professionals are capable to get the (ISC)² CISSP certification and only certain people can get a hold of such vital cybersecurity certification. First of all, you must have at least five years of cumulative experience as a full-time employee with a background in information security, particularly at least two or more of the (ISC)² Common Body of Knowledge (CBK) domains. Having an in-depth experience in the field of information security gives you an edge to easily understand the training courses as well as pass the certification. Accordingly, those with job roles as a security consultant, security manager, IT director, network architect, security systems engineer, chief information security officer, and director of security are very much ideal for the CISSP certification.
In case you don't have at least 5 full-time working experience in information security, you can still pursue your CISSP certification dream by satisfying other requisites such as a 4-year college degree, plus 4-year working IT security experience and agreement to the (ISC)² Code of Ethics. Moreover, you need to complete the CISSP exam to get the Associate of (ISC)² designation and have up to six years to complete the required working experience. Considering the number of sacrifices, no doubt the (ISC)² CISSP Certification is a very fulfilling accreditation.
CISSP Exam Outline
To make everything easier and convenient, (ISC)² provides a free resource that tackles the major topics as well as subtopics covered on the CISSP exam. This CISSP exam outline is very useful for reviewers as it helps determine the objectives of the program; hence, you can create a study plan with the given outline. Not only that, the global leader in cyber security certifications offers the exam outline in different languages, including English, Chinese, Japanese, French, German, Korean, Spanish, Portuguese. Furthermore, they set out a complete list of terms and acronyms that may come out during the (ISC)² exam.
The (ISC)² CISSP covers 8 different CBK domains namely: Security and Risk Management, Asset Security, Security Engineering, Communications and Network Security, Identity and Access Management, Security Assessment and Testing, Security Operations, and Software Development Security. Take note to study all 8 domains and not just the big ones because the examination is a mix of everything. Equally, give importance to each domain because you don't know how the exam is created and how the distribution of questions is made.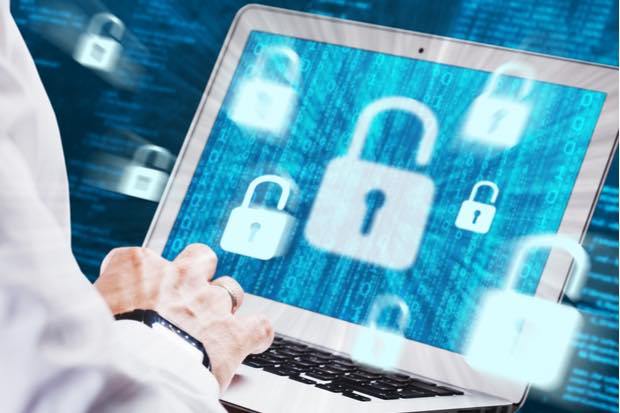 Study Resources
Studying for a big exam like (ISC)² CISSP is never an easy one. That is why it is advisable to study all topics beforehand. Some of the most popular CISSP books and study guides are The CISSP Study Guide, Official (ISC)² Guide to the CISSP CBK, CISSP: Certified Information Systems Security Professional Study Guide, The CISSP All In One Exam Guide and The NIST's Security And Privacy Controls Special Publication. Aside from these books, you may also attend an ExamSnap boot camp that will give you a much more hands-on preparation for the exam. Find valid aws solutions architect associate exam dumps available on the internet. You'll learn from an instructor and even earn knowledge from your fellow candidates.
CISSP Exam
An overview of the (ISC)² CISSP exam is very valuable. Most of the candidates are plagued with questions like 'What's the exam like?' or 'How many questions are there?' To give you a glimpse of the exam, well, it is a two-part exam featuring an English-language examination with at least 100 to 150 questions and a non-English form with 250 questions. The exams are composed of mostly multiple-choice questions, together with some advance, experimental questions.
Each question in both examinations has a different level of difficulty that adds up 1,000 points. You must have at least 700 points in each exam to pass it. The English examination is limited up to three hours while the non-English is up to 6 hours. If you, unfortunately, fail the exam, (ISC)² gives you some details of your exam performance through a percentage ranking of the different domains so that you will know what to study hard the next time you take the exam.
Bottom Line
If you're the type who wants to take challenges to the next level and who's not afraid to take a risk, then getting the (ISC)² CISSP Certification is perfect for you. Expand your understanding, hone your skills and take your career to a new height through the ever remarkable (ISC)² CISSP Certification, which is considered as an objective measure for information security excellence. It may not be an easy journey but it's definitely worth every sacrifice.