The MacBook Air is a really useful small and lightweight laptop that is fast, portable and can get your job done anywhere you are. It is is very popular among all Mac OS fans and power users. If your MacBook Air won't turn on, it is a really serious problem. Like all computers, this model also can get these types of problems. There can be some errors that won't let your MacBook boot up properly or there must be a hardware fault.
7 Steps to Do if Your MacBook Air won't turn on
1) Power Cycle the Device
First, we need to check if your laptop is really turning on or not. Your laptop may not be turning on due to the battery being completely discharged or if your battery is faulty. A MacBook Air that doesn't turn on is different from it turns on but doesn't boot the OS. It is advisable to unplug all connected devices such as a mouse, USB, external storage, printers and mobile device while performing this power cycle.
Follow these steps:
Check if you have connected the power code and adapters properly.

If it is connected but doesn't turn on, then try another charger or adaptor.
If the other charger works, then you need to change your charger.
If you changed the charger and your Apple laptop still won't turn on, then there must an issue with the battery, the OS or some circuitry inside.
2) It Turns On but There Is Nothing on the Display
If your MacBook Air does turn on but there is no display or the display is distorted, then it is having issues with the screen. Follow these steps to make sure that the screen is really not working:
Turn on the device.
If you hear chimes, then your it is working.
If you don't see anything on the screen for a while, then your screen is having problems.
If you have a monitor with a Thunderbolt port, try connecting your laptop to that monitor through a Thunderbolt cable.
If you see the output on the second monitor, then the screen of the laptop is faulty.
If your laptop turns on and the screen works but the OS does not boot, go to the next step.
3) It Turns On and Charging but It Won't Boot
It is possible that the macOS or storage has been corrupted and it won't boot but the screen and battery of the laptop are working. Also, it is charging without any issues. In this case, you will need to run Disk Utility in Recovery Mode to repair any problem that is afflicting the storage or hard drive.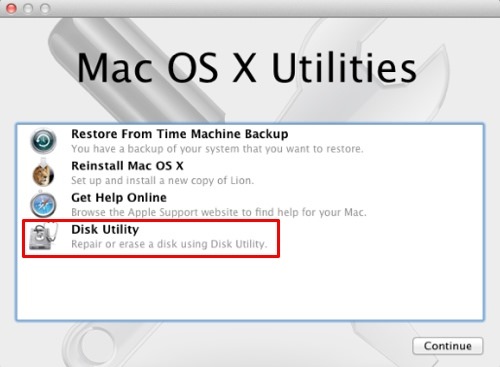 Follow these steps:
Make sure your MacBook Air is turned off completely.
Hold Command + R and power up the laptop.
After a while, you will see "OS X Utilities" and release the keys you were holding.
From this screen, select Disk Utility.
In Disk Utility, you will see the hard drive on the left column.
Select your storage or hard drive and on the lower right of the Disk Utility, click "Verify Disk".
If this solves the problem, you are good to use it without any issues.
If this didn't help, go to the next step.
4) Boot in Safe Boot
You can try to boot the device in Safe Boot to perform certain diagnostics so that you can know what is wrong with your Mac device. Follow these steps to open the Safe Boot:
Make sure that your laptop is turned off completely.
Hold Shift + Command + R and power up the MacBook Air.
After a while, the laptop will boot into Safe Boot and Verbose Mode which will show your what Safe Boot is doing.
Safe Boot will take a while as it does what it is doing.
After Safe Boot is completed, restart the device.
If it turns on fine, then your MacBook Air is okay.
If Safe Boot did not help, go to the next step.
5) Reset the NVRAM
In some cases, there must be some problem with the NVRAM of the MacBook Air. NVRAM is a memory section on a Mac laptop which stores some data even when the MacBook is shut off, like volume settings or screen resolution. Resetting the NVRAM helps, just like restarting a computer or phone clears the RAM. Follow these steps:
Shutdown the Mac and restart it by pressing and holding these 4 keys Command + Option+ P + R
Keep holding the keys until you hear the MacBook restart.
Let your laptop restart once and release the keys on the second reboot.
You will see a progress bar when it is restarting.
If the laptop restarts perfectly, then you are good to go.
If your MacBook Air doesn't restart, then you will need to follow the next step.
6) Reinstall macOS
You can reinstall Mac OS from the recovery mode we accessed in step 3. After opening the recovery mode like in step 3, then follow these steps:
Connect to Wi-Fi on the upper-right corner of the screen.
Then select "Reinstall Mac OS" under Mac OS Utilities.
This will take time as you Mac will download and install Mac OS.
If this doesn't work, then go to the next step.
7) Get Your MacBook Air Repaired
If none of the above-mentioned solutions works, it's better to visit the nearest Apple Store or make a Genius Bar Appointment to get your MacBook Air repaired because it is most likely a problem of which you can do nothing about.
These were the 7 steps you must do if your MacBook Air won't turn on. You should always take good care of your electronics so that they do not even need to get repairs.