There is a constant demand for unique designs and an endless supply of creativity. These are two aspects that drive RedBubble.
The artwork can be transferred to a range of products like mugs, pillows, art pieces, phone cases, and tee-shirts using this print-on-demand site.
But what if you don't want to go for the design already on many other t-shirts? Well, you will have to go for different artwork. And to source them, you will have to go to various print-on-demand sites.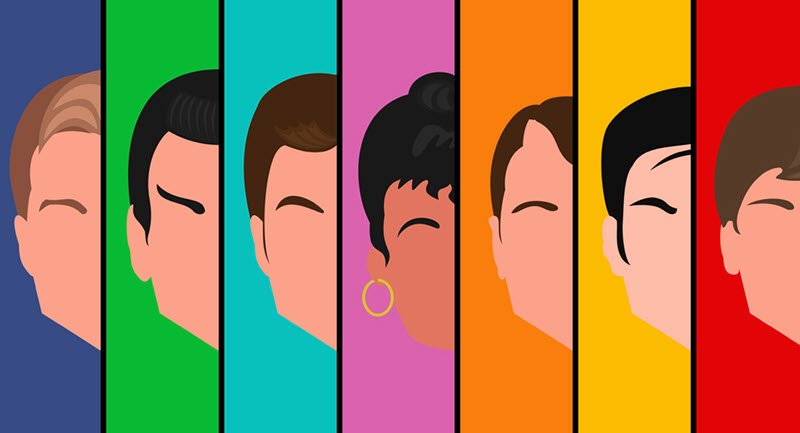 There are so many, but which ones to go for? Well, we have developed a list for your convenience. So, read on to find the best RedBubble alternatives.
Best Redbubble Alternative Sites
Here are the top Redbubble-like sites you can find on the internet to meet your print-on-demand needs.
Zazzle is one of the better alternative websites for printing slogans, logos, images, and many other objects. You can also order face masks, skateboards, T-shirts, mugs, and even phone cases.
Zazzle is well known for designing fantastic business cards in the office category.
You can select paper stocks, shapes, and sizes. This website offers another type of business card known as magnetic cards for business and prints it in a modern style. You can design your cards, logo, and other objects, using a template and changing the dummy text.
If you want to create your design, it is straightforward to use this website. The interface of Zazzle is very user-friendly. It shows you multiple guidelines about adding elements, making changes to existing elements, borders, background, resizing, and much more.
Pros
It offers a wide selection of options for clip art and fonts
Versatile card designing tool
Provides multiple types of objects for printing
Magnetic cards are available
Annual free-shipping subscription available
Cons
Does Not generate QR code
Expensive option
Not recommended for professional designers
Related: Top sites like BackPage
This is another great Redbubble alternative website for printing multiple objects. It was established in 2009 and still has a strong reputation with more than 3 million monthly visitors. Society6 offers a great range of objects for design.
As an artist, products include office essentials, home decor, apparel, furniture, stickers, wall art, and bath and bed products. Society6 offers plenty of incentives and sales to catch more customers.
This website's user interface is slightly different from traditional printing websites. Another good feature is growing too fast especially covering international markets for customized products. This is a well-known website for office and home products.
Pros
Offers millions of designs with more than 90 products.
Object customization with predefined elements
You can print a single design on multiple things.
Shop by artists such as Disney, Black artists, etc
Cons
Choosing a margin for your object is a little bit tricky.
There are various websites for print-on-demand, but Printful offers numerous stocks of customized products. It fulfills customers' requests and orders as soon as possible. Your customized order's delivery time is much shorter than on other websites.
Additionally, it has no restrictions on placing your order. The shipping charges of this website are very low than other alternative websites. All parcels are packed and delivered in a very safe and sound way.
The website is integrated with multiple e-commerce platforms such as Etsy and Shopify. Therefore, you can try POD selling, including phone cases, hats, bags, and apparel. On the other hand, there are plenty of other services like branding, creative services, subscription plan, and much more.
Pros
Multiple print-on-demand products are available
Integrated with various e-commerce platforms
The ideal way to make money by POD selling
Delivery time and shipping charges are low
Most budget-efficient website for customizing your order
Cons
Low printing quality on limited t-shirt fabric
CafePress is another best Redbubble alternative websites for print-on-demand. This website is suitable for making money online by selling customized designs. CafePress is one of the oldest websites as an alternative, established in 1999. There are 1.5 million visitors monthly, which makes it the most popular.
Many POD options are available to customize more than 250 objects using the CafePress platform. Selling objects on CafePress can be done in two ways: direct and market sales.
The best thing about CafePress is that you can exchange that product within 30 days in case of any issue or default.
Pros
Quick delivery time enhances its performance
Shipment of products internationally like the UK, Canada, etc
Mobile app for quick and easy access to POD
With a 30-day exchange policy, exchange products even personalize
Cons
Less traffic or customers than other Redbubble alternatives
Cannot have a predefined business card template
TeeSpring website is one of the most popular legit platforms you can trust. You can make designs such as T-shirts, caps, phone cases, backpacks, etc. You can use the design software of TeeSpring to customize your design. Additionally, selling your design is another good way to earn money.
This is the best Redbubble alternative website that can handle multiple heavy works. Therefore, it is ideal for small businesses, influencers, and campaign creators. You can start creating unique designs on numerous items, such as posters, indoor pillows, wall tapestry, phone cases, beach towels, canvas prints, mugs, tote bags, stickers, apparel, socks, and more.
Apart from all categories, printing on T-shirts is the most famous on TeeSpring. Its interface is also user-friendly, which makes it easy to create your design.
Pros
Simple and easy to navigate with elements
Suitable for small businesses, influencers, and campaign creator
Multiple inbuilt marketing tools for your ease
Offers multiple objects with predefined templates
Design Customization
Cons
After placing an order, no tracking number or expected delivery time are provided
Threadless has more than 2 million artists that offer a wide range of products for printing. The best thing is you can sell your designs online. You will get high-quality prints. Threadless is another great alternate website for Redbubble under multiple categories. Those categories include artists, themes, apparel, headwear, wall art, home decor, and other accessories.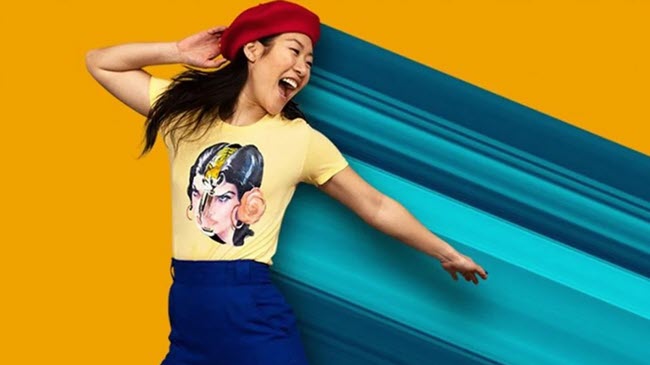 On the other hand, you can customize your design. It gives you a user-friendly interface to navigate multiple elements. You can order multiple products and know the status of your order.
Many predefined templates are available, and you can personalize the dummy text. The delivery time is commendable, and all products are cost-effective. The customer service is outstanding, giving you a back response within a few hours. 
Pros
Numerous printing options are available
Excellent platform for cost-effective products
Sell your customized order to earn money
Very-responsive to customers
Deliver the best quality products
Cons
Limited customize options
Not suitable for professionals
SunFrog is suitable for the smaller market. It is the most popular for giving you fulfillment services and on-demand printing. Multiple services include laser engraving, UV printing, sublimation, embroidery, direct-to-garment, and screen printing.
All services make it different from other alternative websites. Now, you can have more options available for print-on-demand. These services are costly, but they make your gift and product unique.
Many other themes and templates are available. The good thing is you can add and delete dummy text on that. In addition, it provides a wide range of product categories, such as T-shirts, hoodies, masks, hats, fleece, socks, stickers, drinkware, and flags.
Pros
Use innovative technology for screen printing
You can engrave any text on drinkware
UV printing enhances the quality of the products
Multiple other regular products, like apparel are available
Works well with numerous integration e-commerce
Cons
A little bit costly option
Not suitable for business purposes
Read Also: Best Torrenting Sites for Computer Games
Design By Humans is the best option for looking for the hottest customized product for women and men. This website offers a great variety of wall art, phone cases, and graphic t-shirts. The most creative artists make these products and customize phone cases.
This website was established in 2007 and offered more than 2000 unique designs based on diversity and creativity. Whether you are a fashion icon, a student, or an artist, this website gives you the best-customized tees.
Pros
Offers more than 2000 unique designs
Phone cases customization
Delivery time is very quick
Available accessories on multiple brands like Disney
Provide services to all men, women, and kids
Cons
Shipping charges are high on limited products
Printify is another option that you can explore. They have a bunch of cutting-edge designs, and if you are looking for the best designs for your business, Printify is the best place.
You can create as many products as you want for your customers across the globe and send them your high-quality products with excellent finishes.
This website will expose you to a global market, but you will become brand loyal too. They will help you grow your business as the designers communicate and collaborate to create and sell products. Your customers will be able to choose between different designs and various products.
They will conveniently print and ship the products to your customers. It allows you to handle your business operations pretty conveniently.
Pros
They handle shipping and printing for you.
Customers get to choose their designs and products.
Fast and reliable services.
The services are free to use.
One of the largest global print networks.
Cons
The Spreadshirt has been around for some time and is one of the trustworthy options when selecting your print-on-demand designs. This website allows you to create your products with a unique and personal touch for various occasions.
The designs you will find here are independent and highly creative. You can get designs for your t-shirts, embroidery, sweatshirts, hoodies, aprons, and mugs. Baby clothing, hats, and caps.
You can purchase these designs from the Threadless charitable shop, and all the profits from your purchase will go to Caritas. The quality you will get here is impressive, with a diverse range of designs. They have a 30-day return policy, so you can go for bulk orders here.
Pros
30-day return policy.
Bulk orders are entertained.
You can be part of the design team here.
Multiple payment options are available.
Cons
They take a little longer to deliver your order.
Read Also: The top websites to pronounce names online with audio/sound
Related Questions About Redbubble-like Sites:
Is there an alternative to Redbubble?
Yes, there are so many alternative print-on-demand sites available on the internet. And we have listed and briefly elaborated on our list of 10 best Redbubble alternative sites.
What is better than Redbubble?
There are various options you can go for based on your references. If you are looking for a budget-friendly option, you can go for Threadless. And if you are looking for versatility in features but budget is not your concern, SunFrog will be the ideal choice. But overall, you can consider going for Zazzle, which has various options for different purposes.
What is cheaper than Redbubble?
Threadless is a budget-friendly option, as it is cheaper than Redbubble. It has a decent range of design options, and you can customize different products.
Which one is better: Society6 or Redbubble?
The latter has a higher profit margin than Society6 on most products. So, the only case where you shouldn't go for Redbubble is when you are looking to sell framed prints.
Redbubble allows you to set a base price, and the artists will decide the profit margin. Whereas Society6 goes for 10 percent of sales, you get to set your price.
But Society6 doesn't provide you with any analytics like Redbubble. It has much bigger traffic ranging from 4.5 million to 5 million, than Society6 3.5 million.
And, of course, Signing up at Redbubble is complimentary, while you have to pay a dollar to sign up at Society6. You can say that Redbubble is a much better option if you are looking for better options and exposure.
Conclusion
Yes, there are so many different alternative options that you can consider if you don't want to use RedBubble for some reason. The options we have listed above are all pretty good, and they all have unique features to offer, making them better than RedBubble.
So, what are you waiting for? Give these print-on-demand sites a try and explore your creative side to make a style statement.