There are a lot of places where there is a strict internet usage policy. Some sites are blocked by the ISP while other sites are blocked nationwide by the government. Apart from that, school, colleges, universities and public WiFi spots are a few of the others that usually block internet sites. Here we list out top 25 free proxy sites in 2019 which can work on any internet browser in Windows 8.1, Windows 7, 10 and Mac OS X provided these proxy sites are open to access. Some of the sites can work in India, Pakistan and other Asian countries as long as they have not been blocked by your ISP.
When these type of policies in place, sometime it also blocks access to certain sites that are useful. So, in order to access those websites, you need to use a proxy website to bypass the security and access the site. This can also be done via connecting to a VPN but every good and working VPN is not free. However, the proxy sites can be free and can also provide you with the best method of opening blocked websites on your Windows 8.1 or other Windows Operating System Computers and Mac OS X. In this article, we are going to share with you the top 25 free proxy sites.
Read Also: If you like to block specific websites on a computer, follow this guide.
Some of these sites work both as a proxy site and as a proxy server while others are just simple proxy sites. Proxy site means that you go to a particular proxy site, enter the blocked website URL in the field given on the site and browse it. On the other hand, a proxy server is a combination of an IP address and a port number that you can enter in your browser/system network settings to apply proxy on system-wide applications.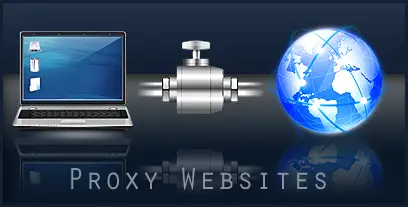 Setting up Proxy Server on Windows 8.1/10
If you have a Windows-based system, you can follow these steps to setup proxy server on your browser.
1. Open your browser.
2. Go to its Settings/Options menu.
3. Click on LAN/Network settings.
4. Click on any option that says Use a proxy server/Manual proxy.
5. In the next window, enter the proxy IP address in the HTTP field and its respective port number in the Port field.
6. Do not check/uncheck any other option.
7. Click Ok.
8. Restart your browser. Now open any blocked website and see if it works.
If for instance, the proxy server doesn't work, try another proxy server from the list and add it using the above steps.
Setting up Proxy Server on Mac OS X
If you own a Mac OS X based system, follow the steps below.
1. Open your System Preferences.
2. Look for the setting icon named Internet & Wireless.
3. Click on the Network icon.
4. Click on the Advanced button in the next opened window.
5. There, you will see tabs. Click on the Proxies tab.
6. If you are not the administrator or have administrator privileges enabled on your system, you need to put the Administrator password here to enter a proxy server.
7. Choose Configure Proxies->Manually.
8. You will see the Select a proxy server to configure option under the Proxies tab.
9. Choose Web Proxy (HTTP) in the configuration window
10. Now enter the HTTP proxy server address in the Web Proxy Server field.
11. Enter the port number in the field right next to the Web Proxy Server field.
12. Click on Apply Now.
Remember, this is a system-wide proxy which is enabled on every browser/application which uses the internet.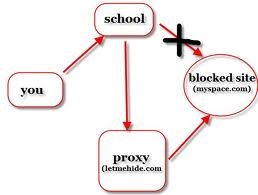 Top 25 Free Proxy Sites List in 2019 for Windows and Mac to us in India, Pakistan and More
1. HideMyAss – https://www.hidemyass.com/proxy
2. Proxy – http://proxify.com/p/
3. Anonymous – http://anonymouse.org/
4. Ninja Clock – http://ninjacloak.com/
5. BlewPass – http://www.blewpass.com/
6. AnonyMizer – http://www.anonymizer.com/
7. WebProxy.net – http://webproxy.net/
8. Vobas – http://www.vobas.com/
9. Proxy – http://proxyo.info
10. Quick Proxy – http://quickproxy.co.uk
11. Working Proxy – http://workingproxy.net
12. Free Open Proxy – http://freeopenproxy.com
13. Zfreez – http://zendproxy.com/
14. kProxy – http://www.kproxy.com/
15. Don't Filter – http://www.dontfilter.us/
16. Vtunnel – http://vtunnel.com/
17. Proxy.org – http://proxy.org/
18. YouTube Unblock Proxy – http://youtubeunblockproxy.com
19. Unblock My Web – http://www.unblockmyweb.com/
20. Rapid Proxy – http://rapidproxy.us
21. Proxy 2014 – http://proxy2014.net
22. Unblock YouTube Free – http://unblockyoutubefree.net
23. New IP Now – http://newipnow.com/
24. Free YouTube – http://freeyoutube.net
25. HideOnline Proxy – http://freeyoutube
These proxy sites will work perfectly to browse the blocked websites. But if the ISP or other providers who is blocking your internet access is smart enough to even block these proxy sites, then you will not be able to use them. In this case, you may need to use VPN sites or VPN clients which needs to be installed on your computer to make it work. Hope these above top 25 free proxy sites in 2019 will be useful in some cases to access blocked websites.