On Monday, Apple, in its developer event which is WWDC20, announced the latest version of their smartwatch Operating System watchOS 7, during its virtual WWDC keynote. The new OS comes with some key additions like a wholly redesigned Activity app, which is now called Fitness, and sleep tracking that was long-awaited in Apple watch.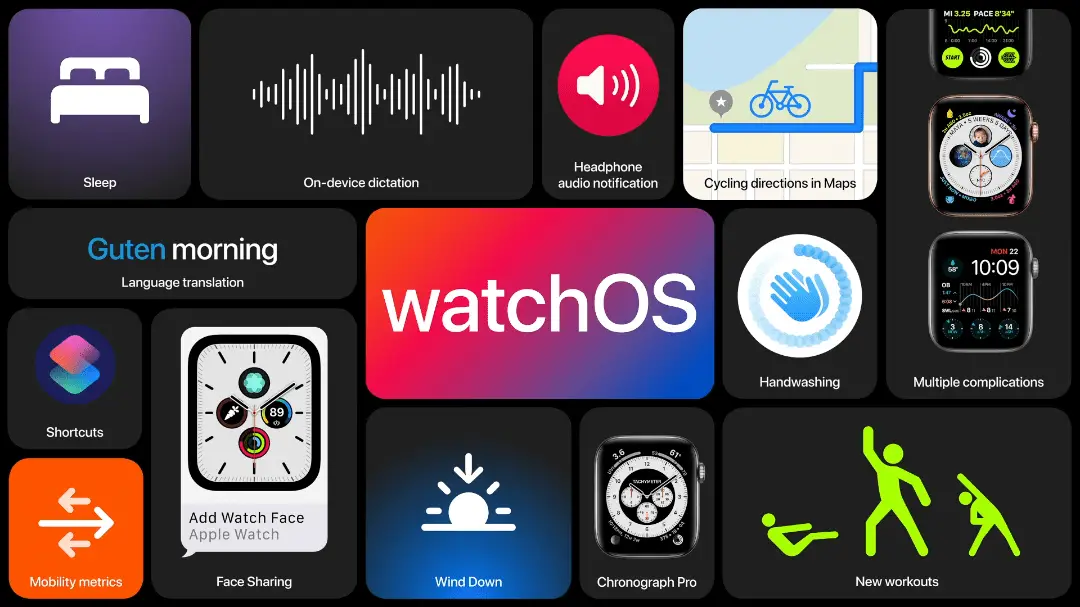 The new OS will be releasing this fall for the Apple Watch Series 3 and later, which denotes that Apple is dropping support for the Series 1 and Series 2. Apart from this, you'll need at least an iPhone 6S or later with iOS 14 to use watchOS 7.
Key Features of watchOS 7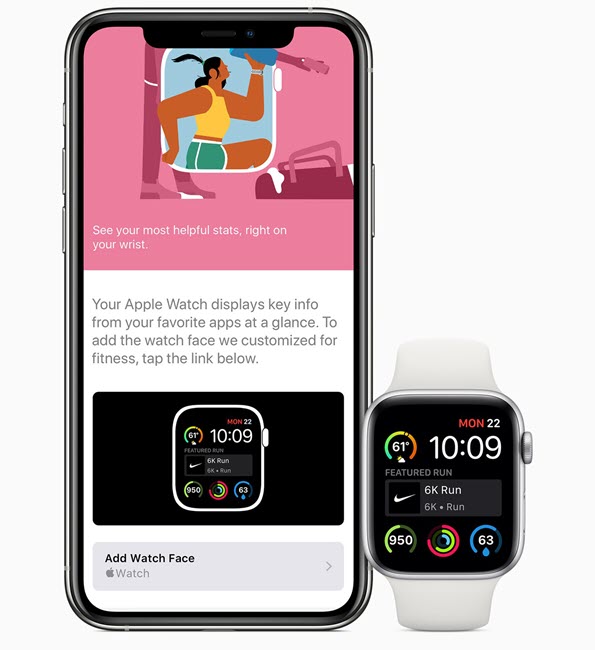 With this feature, users can customize the more detailed watch faces themselves. Each watch face will be treated as its own individual file. These configurations will be shareable as files being able to be previewed in the files app and shared via various methods including Airdrop.
So you're going to be able to go in and customize this watch face to your liking sort of like you can currently do right now but the difference is you can share those configurations with other users.
As there are plenty of watch faces available in the market, everyone likes to have the best and unique versions. You can find useful and interesting watch faces from superwatches.
Automatic Handwashing Detection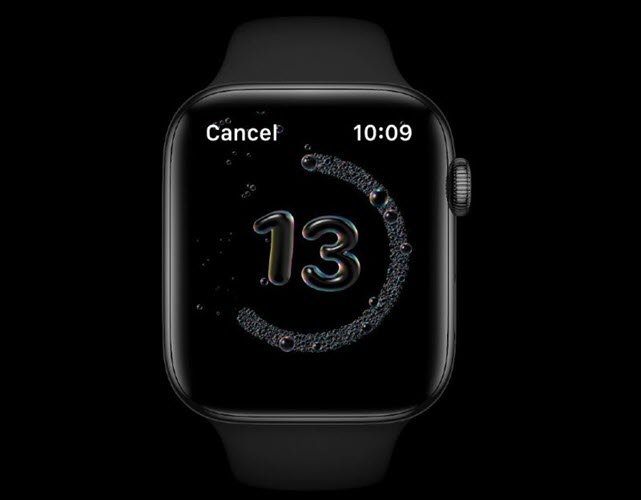 Keeping into consideration the current situation of COVID 19 Apple has released this feature. We know that washing hands thoroughly for at least 20 seconds can help prevent the spread of viruses. For the first time, a company with the help of features like motion sensors, microphone, and on-device machine learning to detect handwashing motions, patterns and sounds to ensure that the hands are washed properly.
It starts a 20-second countdown timer, and if the user finishes early, they will be asked to keep washing.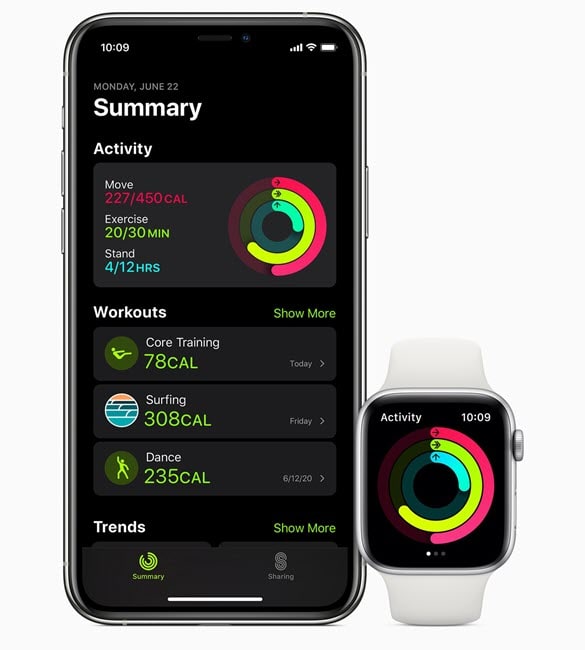 The Fitness app is the most popular app on the Apple watch. watchOS 7 introduces four new workout types which are supported by powerful heart rate sensor and custom-made motion algorithms: Core Training, Functional Strength Training, Dance, and Cooldown.
To analyse data for all of these new activities, the Apple Watch will take the use sensors, linking data from a number of its advanced sensors and then making tailored calculations according to the activity of the user.
Read Also: 8 iOS 14 features you must know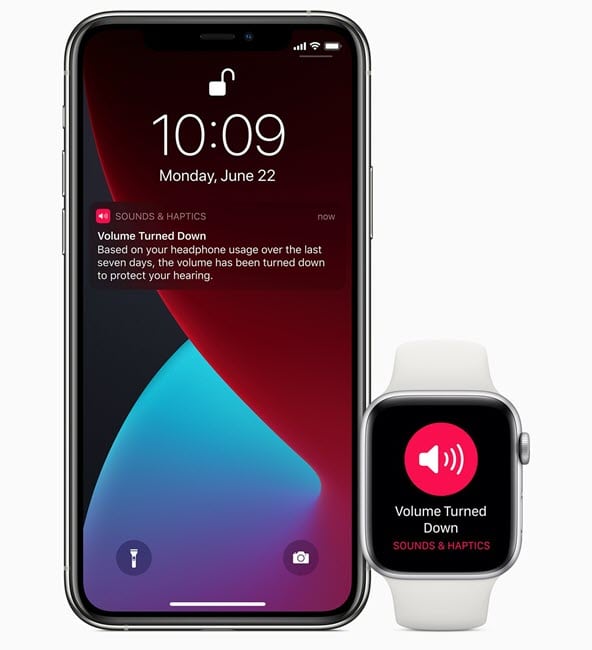 As hearing high sounds for a long time may damage your ears, the watchOS 7 comes with the inbuilt option of hearing health with headphone audio notifications. Because of this feature, now users will able to realise how loud they are listening on their headphones. If a person is listening to media too high or is surpassing the weekly limit of loud media hearing hours per week then Apple Watch will provide the user with notification to lower the volume.
Other watchOS 7 features:
For convenience, while biking, a new feature called cycling directions are available. Directions are shown in a manner that they are large and easy to read. And maps can help in directing when walking, biking or take the stairs to save time, thanks to the sensors which made this feature possible. The user can choose a route that suits the best for him like avoiding steep hills to get to the endpoint or take the most direct path.
Users can now use Siri to translate languages easily from the watch itself, with the power of the Apple Neural Engine for faster and more reliable translation when dictating messages and more. Also, the Apple Watch now adds a new feature which is Announce Messages with Siri.
New Mobility Metricsaccessible in the Health app contains stair-ascent speed, six-minute walk distance, double support time low-range cardio fitness, walking speed, stair-descent speed and step length. These options are essential for medical professionals to monitor a patient's ability to move safely and easily as they age. Earlier only measured in labs, these metrics can now be uniquely measured by Apple Watch and iPhone, and used by developers.
Coming on to the availability of the OS, The developer beta version of watchOS 7 is now available to Apple Developers. The public beta will be released in July for people interested in beta testing.