Sending the PC or a laptop to sleep mode is the best and the quick alternative of shutting down the system without wasting any power. You can easily resume your work where you have left in the sleep mode.
Recently there have been many instances reported after the release of Windows 10 when the system won't go to sleep mode. Many applications and devices have not yet updated their device drivers since the launch of Windows 10. Apart from device driver issues, there are many other reasons that can cause this sleep issue in Windows 10.
Best Methods to Fix Windows 10 Sleep Issues
Method-1 Check Power Plan settings
Go to settings>system>power and sleep> additional power settings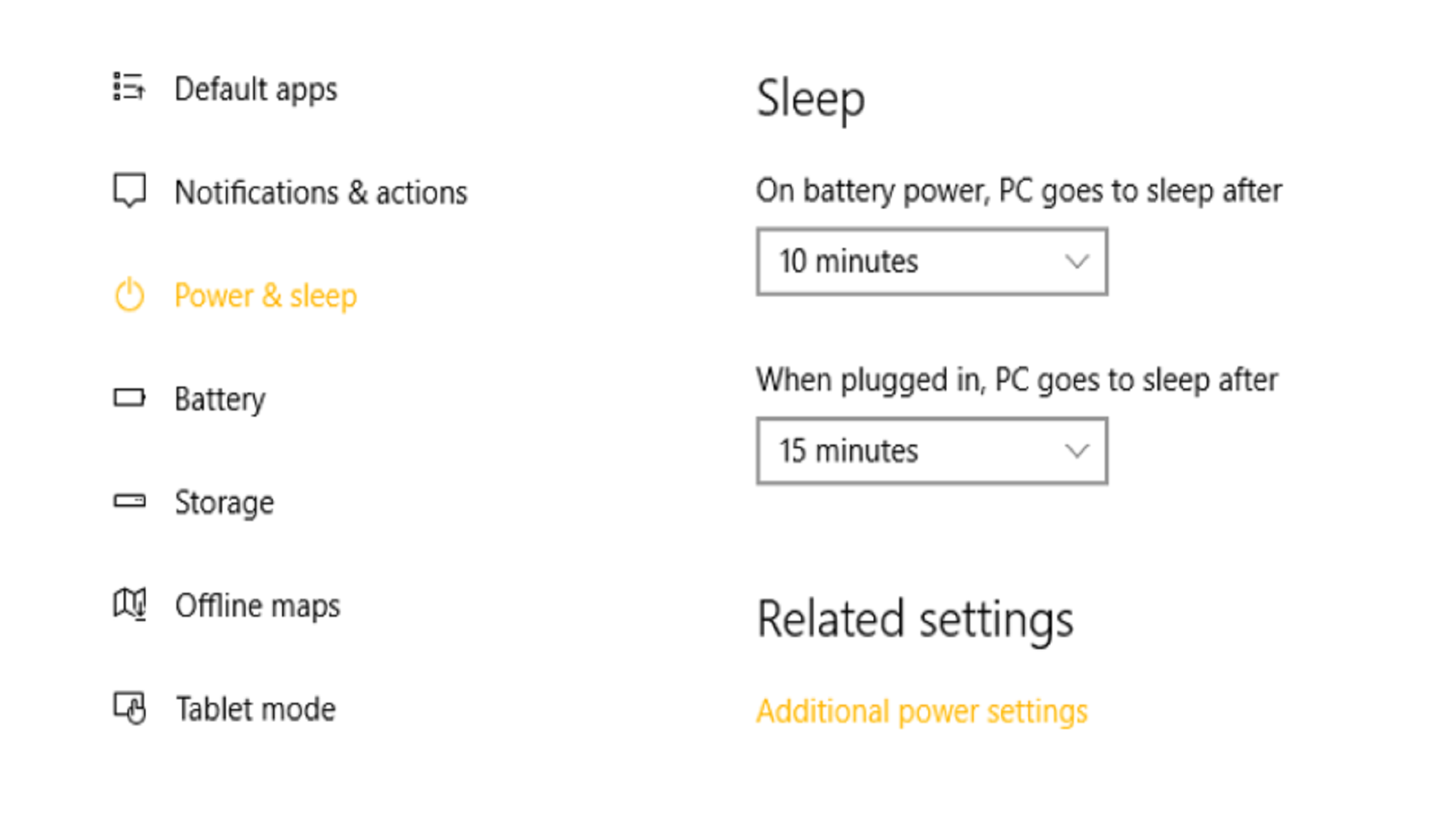 After you click additional power settings, a new screen displaying power option will open where you can customize the power settings as per your needs. Now click on change Plan settings.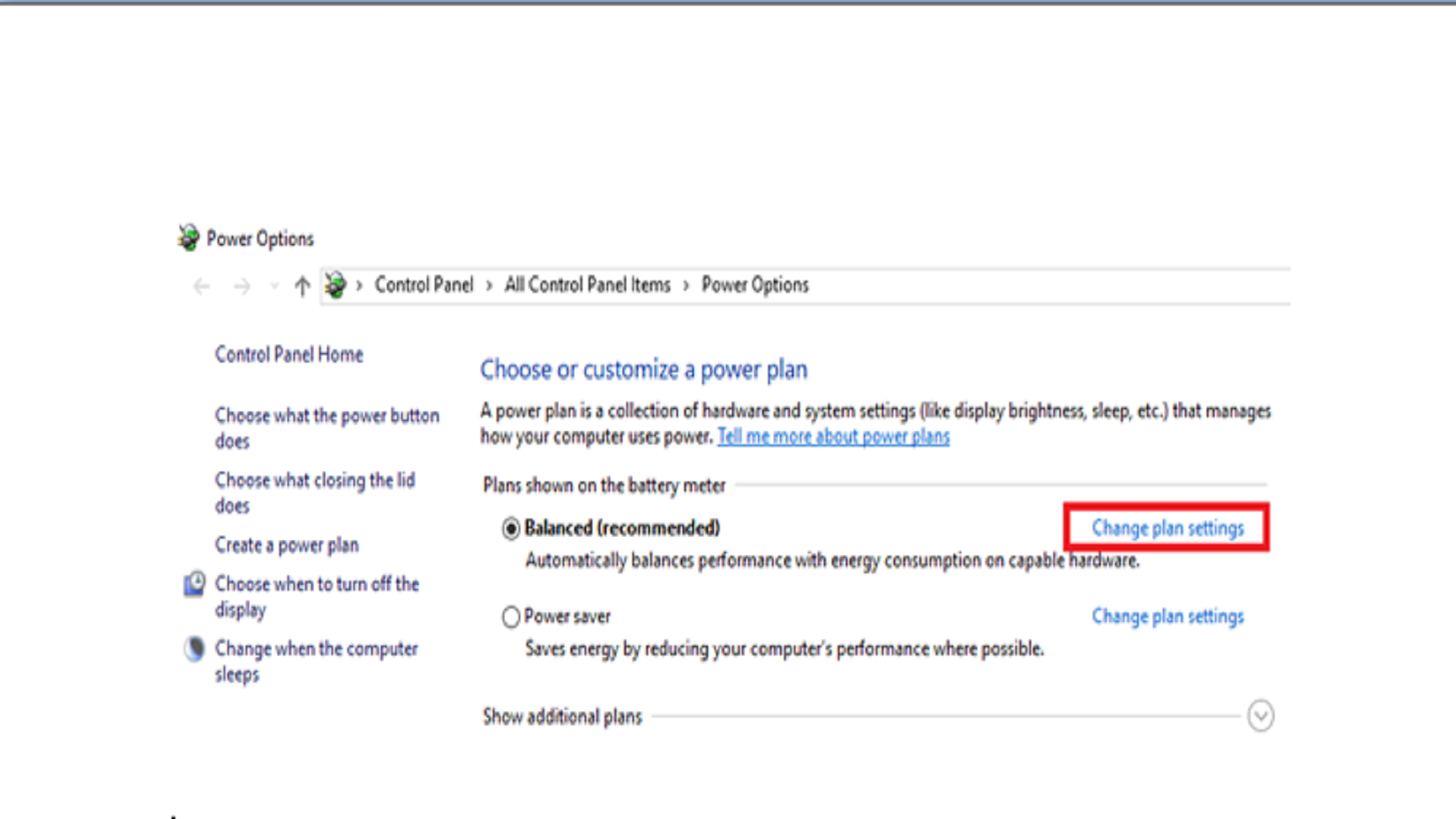 In the next screen click on change advanced power settings. Now navigate to Multimedia settings from the various options available. Select "When sharing media" and under the setting make sure "Allow the computer to sleep" is selected.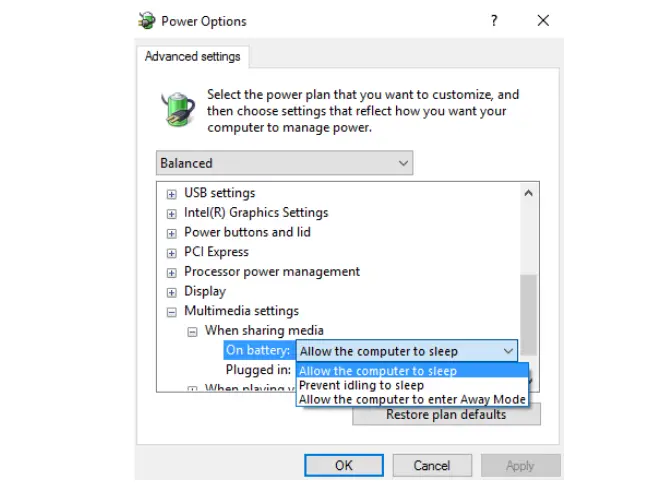 Method 2- Update device drivers
Believe me, this is one of the most common causes of Windows 10 sleep issues. The hardware needs to be compatible with the latest Windows updates. You can update the motherboard chipset drivers in two ways.
Go to the motherboard manufacturer site and search for "detect your system and update drivers". Drivers utility will automatically detect the updates required and do the installation.

The second method is the easiest of the two, you need to update the Windows and device drivers will automatically be downloaded and installed. You can easily update the Windows by navigating to the following path.
Start>settings>Update and Security>Install now

"Note: In case you still find a hardware device that needs attention or needs to be updated. You can go to Device manager and follow these steps to manually update the device drivers."
Method-3 Power Requests by Applications
Another valid reason for the system to remain awake in spite of correct sleep settings is the power requirements of certain applications or windows software. Sometimes these windows programs remain active in the background and prohibit the system from going to sleep mode. It is imperative to find this problematic software and close it. To find out all these power requests you need to use some command in command prompt.
Open a command prompt with admin privileges. Right click on the start button and click command prompt(Admin).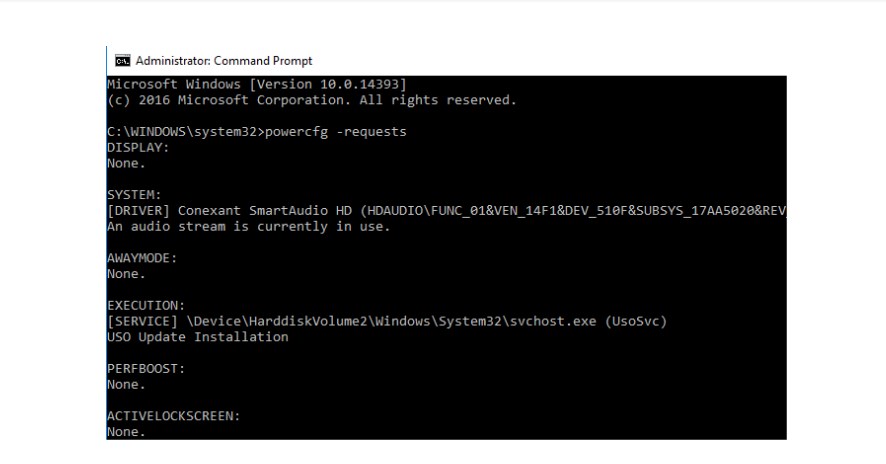 You can find the power request from various categories and if there is no power request, the particular category will show NONE otherwise note down the description from the result and close that application.
Another useful power request related command is powercfg –lastwake. This command will let you know which software is causing the system to wake up from sleep mode.
Method-4 Windows Troubleshooting
Unknown to many, Windows has a very effective inbuilt utility to troubleshoot problems related to most of the windows issues. You can resolve the power related issue. For this, open Control Panel then navigates to troubleshooting and click view all from the left side menu. From the list, select power and follow on-screen instructions to fix power related sleep issues. One of these steps should help in troubleshooting Windows 10 computer won't sleep issue on your desktop or laptop.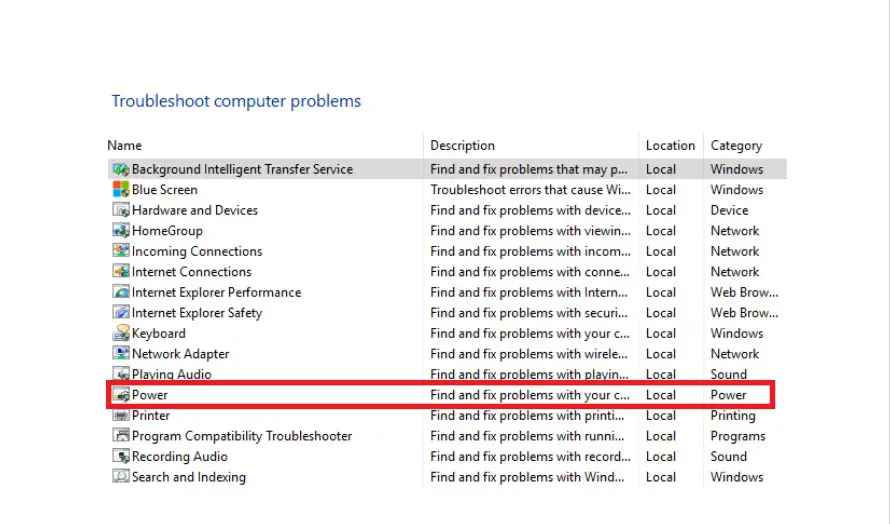 Method-5 Disable Startup Programs
Some windows startup program or service might be interfering with Windows sleep mode. You can bypass these startup programs and see if the problem is resolved. To stop these startup programs to launch with Windows booting process, Open Run command and type msconfig.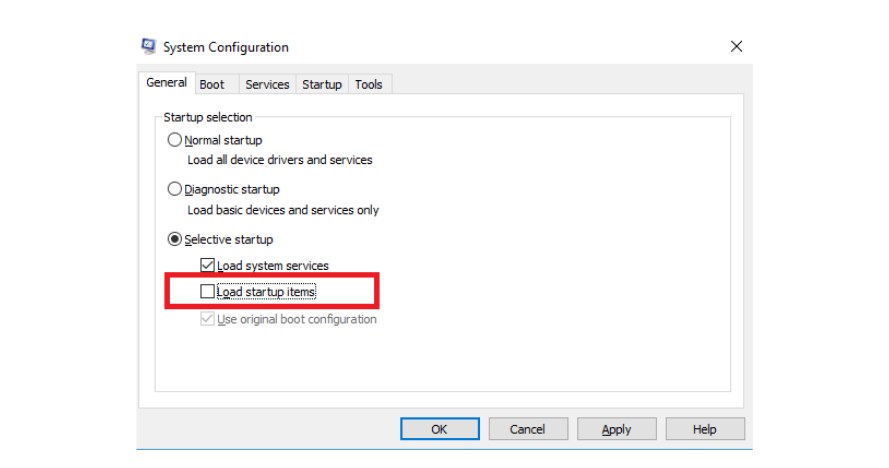 Now under the startup selection, select the selective startup option and un-tick the load startup items. In order to save the changes, you need to restart the computer. If the system's sleep disorder is resolved, you can now disable the startup program one by one to find out the real culprit.
Method-6 Restore default settings.
If you or somebody has mistakenly changed the power settings of the system, you should restore it to default and check if the sleep issue is solved. Go to power options settings by following the same steps as in method1 and click on "Restore default settings for this plan".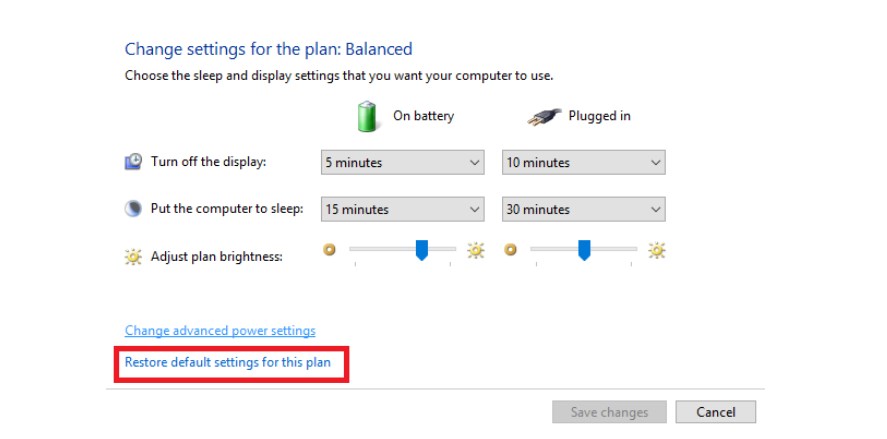 Method-7 Restore Windows settings
This is another effective method which will restore the windows settings to the date when everything was working perfectly. The good thing about this restore method is that all the documents and data remains intact.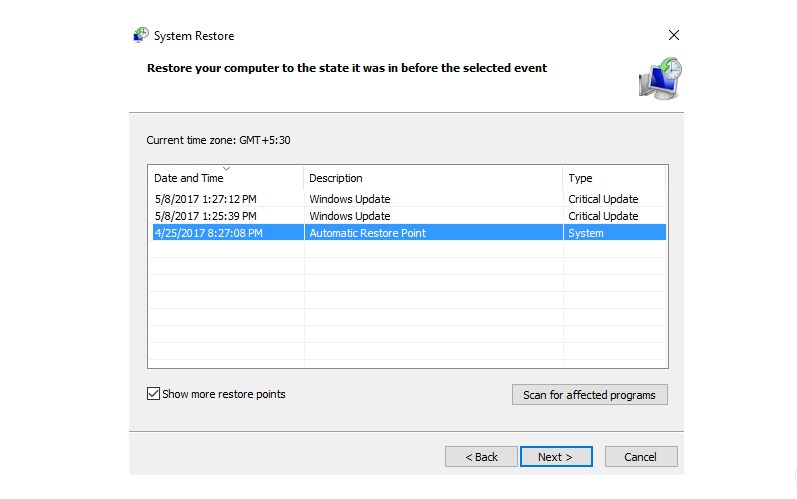 So without worrying about losing any data, you can go to control panel and find recovery option. Now click on "open system restore". In the next screen, you will see different restore points pertaining to different dates and time. Select the date on which your system was working without any issues. Now follow the onscreen instructions and your computer will restart with the settings of an older time.
Method-8 Reset Windows 10
If all the methods mentioned above fail, the only option left with you is to reset the windows. Resetting the Windows means installing a fresh copy of windows on the computer. In this process, you will be asked to choose the option to keep all your documents and files while the installation of windows is done.
Open settings and then go to Update and Security, Now click Recovery under the home settings. Select Reset this PC and click on Get started.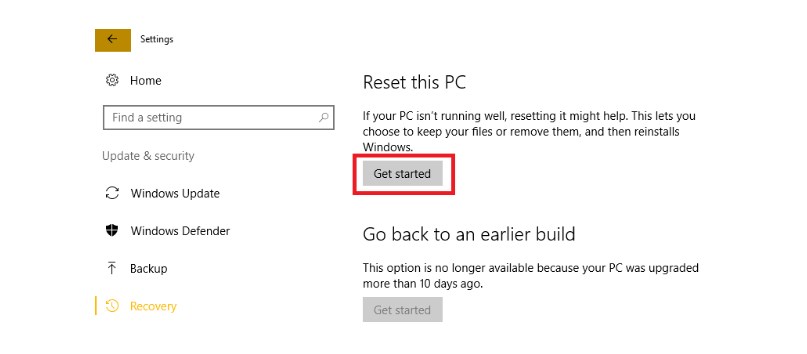 You will be asked to either keep your files or remove files, apps, and settings. You need to select the first option. Now follow the onscreen instructions and you will get a fresh Windows 10 operating system software.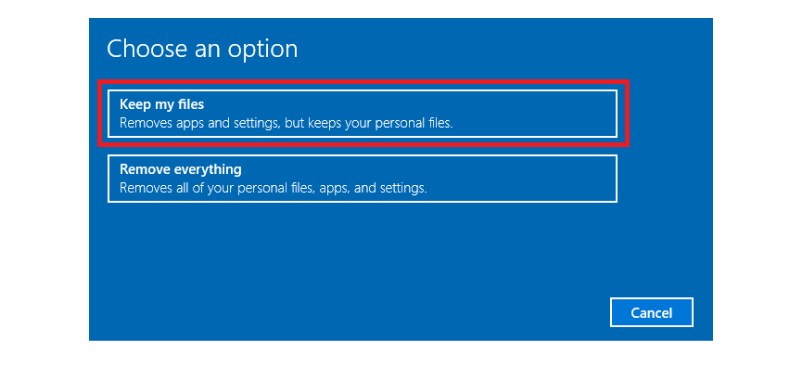 Conclusion
Every effort is made here to share the best solutions to fix the sleep mode problems. I wish that your system sleeps well and let you enjoy your sleep too. If you think that you solved the Windows 10 computer won't sleep issue by employing some other method not mentioned here, do share your experience in the comments section.