Microsoft rolled out Windows 11 as Windows 10 successor, bringing in new features and giving Windows a fresh look. In this post, we'll talk about is Windows 11 is better than 10 or not; catch us after the jump!

10 Reasons why Windows 11 is Better than 10
To draw the conclusion which OS is the best, we first have to understand what are the features we get and how it is better than its predecessor or successor; below, we have listed down the top 10 features that are directly compared to its older version:
1) Available as a free upgrade:
Devices running Windows 10 can only be upgraded to Windows 11 compared to 10, which used to offer an upgrade for two previous versions, such as Windows 8.1 and 7.
Hence, any user using any version of Windows except for Windows 10 must first upgrade their current PC OS to 10, and then only Windows 11 can be installed as a free upgrade.
Read Also: Useful DISM commands to restore Windows health
2) Get Windows 11 using Installation Assistant:
Apart from the manual upgrade process, the Installation Assistant tool offered by Microsoft can be used to upgrade Windows directly to Windows 11 without using Windows Update.
Whereas in the case of Windows 10, Windows 8.1 and 7 users have to go with the traditional way to install Windows 10 via Windows Upgrade.
3) Easy rollback feature:
If a user didn't like Windows 11 after upgrading, then Microsoft provides features to roll back. Users can use the 10-day rollback window to downgrade to the previous Windows build.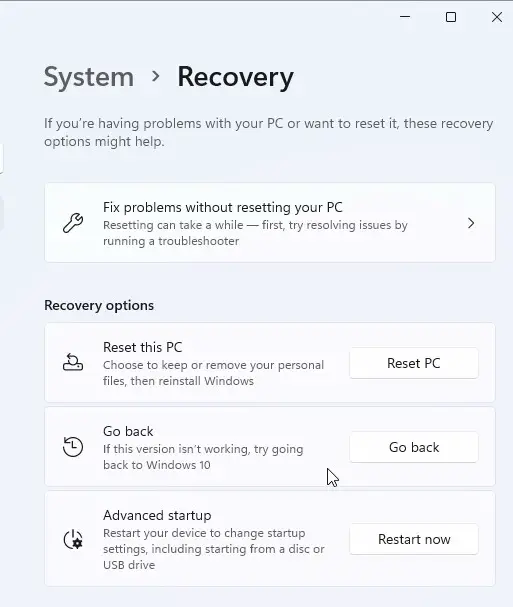 Any such rollback feature was not previously available in Windows 10 if the user decides to roll back to Windows 8.1 or Windows 7.
In the case of Windows 8.1 and 7 users, they have to clean the Windows installation to downgrade.
4) Need TPM 2.0 to upgrade to Windows 11:
TPM 2.0 or Trusted Platform Module technology is a system design that provides more control over hardware and security-related issues on a device. It uses a secure cryptoprocessor, a dedicated microcomputer that helps protect integrated cryptographic keys available on the device.
This TPM requirement limits any device from getting Windows 11, and thus before upgrading from Windows 10 to Windows 11, users must check if their device supports the TPM 2.0 module.
This limitation was not there in Windows 10; TPM 2.0 is an additional requirement apart from the essential system requirements that all devices should meet before getting Windows 11.
5) Taskbar and Start Menu:
The Taskbar and Start Menu on Windows 11 are small, offer less information and don't support vertical stacking. Taskbar on Windows 11 appears in the centre of the screen and offers less space.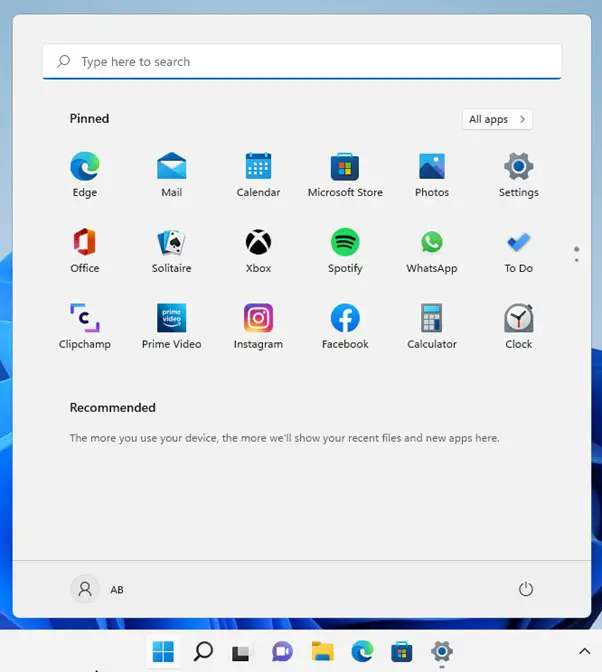 On the other hand, Windows 10 offered more information, and program shortcuts can be pinged and stacked on a side. Another significant difference is the Taskbar calendar that loads on the right-hand side; on Windows 11, it doesn't allow to add or remove; also, the drag and drop feature doesn't work.
Related: Can I increase the sticky notes font size?
6) User Experience on Tablet:
The user experience of Windows 11 on Tablet devices is not as great as its predecessor. As many devices that run on bare minimum hardware of TPM will load Windows 11 thus, the user experience will be hampered.
On Windows 10, the left and right-swiping features were excellent, allowing users to move things easily and quickly; the exact part is now removed in Windows 11. Windows 11 now offers a new gesture feature that supports multi-fingers, and getting used to it for a user who had Windows 10 in the past will be cumbersome.
7) Multitasking and External Device support:
No doubt Microsoft has made several changes to multitasking and external device support in Windows 11, and a few of them are: –
Snap Layouts that help group multiple windows and stack them to the taskbar. The second feature is Windows 11 records the last used layout and config and stores it when an external device is plugged in.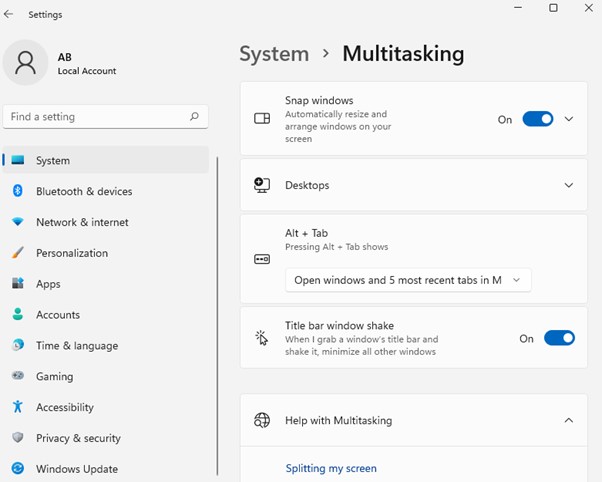 8) Support for Android Apps:
Till Windows 10, only a native Windows app was available, but since Windows 11, the Windows Store now support Android apps.
Android apps can be installed directly from Windows Store and used as a standard application. When this feature was unavailable, users had to sideload Android applications using Android simulators like Bluestack.
9) Better Interface and Design:
With every successor build, Microsoft enhances the user interface of the Windows OS. This comment stands valid for Windows 11 as well.
Windows 11 has a brand-new Mac-like user interface, offering a clean and minimalistic look. A big screen gives more room to add new shortcuts and icons based on the requirement.
10) Redesigned Action Center:
Action Center on Windows 11 offers more features when compared to earlier versions. Apart from not just getting a complete overview and design, it provides easy control for various tasks pinned to the action bar.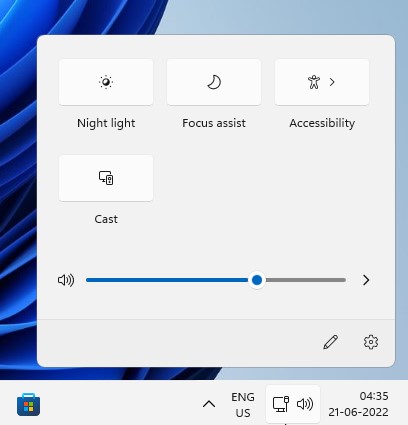 Windows 10 also has an Action Center but doesn't offer the option to add new items or program shortcuts.
Is Windows 11 better than 10 for Gaming?
Apart from user interface and performance optimisation, it now comes with more game control.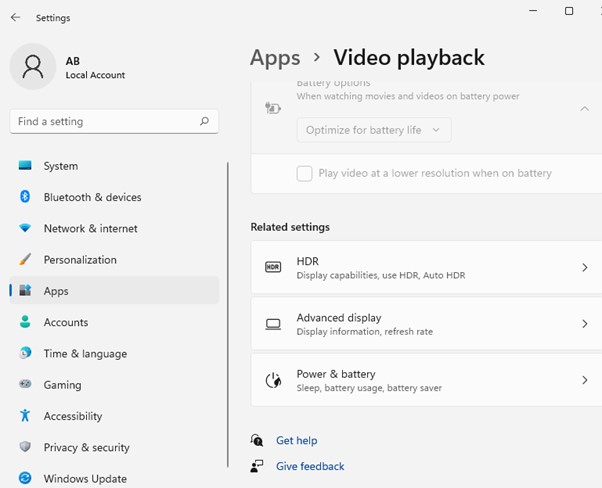 Auto HDR and Direct Storage features help improve gaming performance by optimising background tasks while gaming.
Auto HDR works best on connected HDR monitors by improving frame rate and load time. Direct Storage helps compress data and transfer it from the CPU to GPU memory, thus reducing the load on the CPU and optimising the game by reducing load time and pumping up frame rate on supported games.
Also, Windows 11 comes with DirectX 12 Ultimate support compared to DirectX 11 on Windows 10. The newer DirectX 12 Ultimate version offers excellent visuals, control and more frame rates on games supported by this DirectX version.
FAQs:
Does Windows 11 perform better than Windows 10?
Windows 11 works better than Windows 10 as Microsoft has optimised the OS by improving the performance and load time. Also, the Storage, memory and graphical performance have been tweaked.
Is it worth upgrading to Windows 11?
Yes, as it offers a new interface, more control over device security, more features and on-time update to keep OS running healthy.
What's faster, Windows 10 or 11?
Windows 11 works faster than Windows 10 as Microsoft has tweaked the memory and processing functionality and now offers 32% more memory and 37% disk space compared to its predecessor.
Will Windows 11 speed up the computer?
Windows 11 loads background tasks later when booting up and keeps minimum processes running in the background thanks to optimised memory management settings done in Windows 11. So, Windows 11 will speed up the computer when compared to 10.
Does Windows 11 use more RAM?
No, it doesn't; Windows 11 uses 32% fewer memory thanks to its new memory management feature.
Is Windows 11 safe to install?
Windows 11 is safe to install as, before the official release of Windows 11, Microsoft rolled out 2-beta versions that took care of all bugs, so it is safe to install.
Should I go to Windows 11?
If the device meets the essential system requirement for Windows 11, one should upgrade to the last build of Windows 11.
Is Windows 11 Slower?
Windows 11 works faster than Windows 10 as it uses less memory and loads everything quickly.
Read Also: How to repair drive C stuck at 100% scanning
Conclusion:
We discussed all the essential features available in Windows 11 and how Windows 11 is better than 10. If we would like to conclude whether one should upgrade, we recommend going for Windows 11.
Please let us know your thoughts and which one you currently use on your PC in the comment section below.