Do monitors have speakers? If you are on the lookout for a new monitor for your home setup, you have likely asked yourself the same question.
Good monitors are expensive and can cost a fair chunk of change, so before making the investment, you should know whether it produces sound.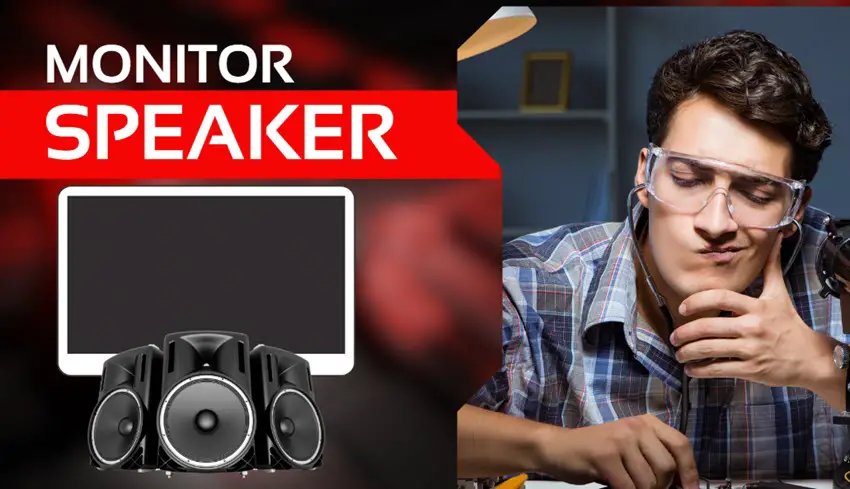 That said, most people believe monitors don't make any sound, which is a mistake. Contradictory to general belief, monitors do have speakers. But most monitors usually exclude the sound setup due to cost-cutting purposes.
Plugging a set of external speakers or soundbars may be a tempting option, but most people look for monitors with speakers as it is convenient. However, the monitors with speakers also cost significantly more than the ones without speakers.
Read Next: Top 6 Best Monitors for World of Warcraft
Do Monitors Have Speakers?
In summary, some monitors feature built-in speakers, but some don't.
Monitors that include speakers are costly, and due to that, most companies manufacture monitors without speakers to keep the cost down, or they are designed for specific segments like gaming, where users generally use headphones or separate high-quality audio devices.
Also, the speakers included with the monitors are not the best quality most of the time. It is difficult to squeeze in quality speakers if only a significant chunk of the space is specified for the monitor parts. Additionally, modern monitors are also too slim even to include a speaker.
Do All the Monitors Have Speakers?
In short, no. Most monitors are equipped with one or more speakers, components responsible for producing sound. However, the audio quality produced by these speakers is average at most. 
So, most monitors with speakers have average or below-average audio quality, whereas some monitors aren't equipped with audio parts at all.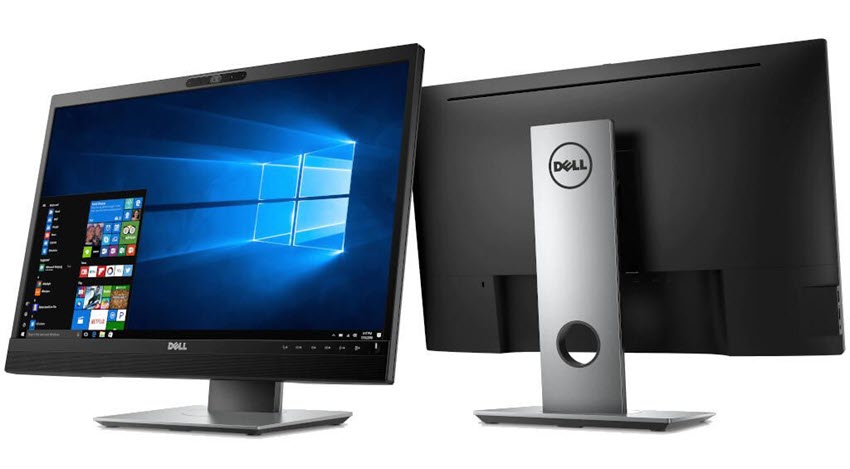 Even most customers don't prefer monitors with speakers, especially the customers who are making the purchase for home use. Their requirement for a good audio output is low or non-existent. Hence, most brands refrain from producing such monitors.  
In other words, speakers are not standard components of a monitor but you can always connect a great set of external speakers to your computer.
Do PC Monitors Have Speakers?
A vast majority of speakers are not equipped with speakers, while some are. In most cases, manufacturers produce monitors without speakers in order to limit the price. 
Also, a portion of manufacturers caters to the specific need of gamers by not adding speakers with their monitors as the gamers typically use premium headphones or external speakers for a stellar gaming experience.
Do Gaming Monitors Have Speakers?
A number of gaming monitors feature built-in speakers and these speakers provide comparatively better quality audio with clarity and everything. The overall experience with these monitors is great and enjoyable; however, these monitors are quite expensive. 
So, you either have to be ready for a massive dent in your bank account if you want these monitors. However, if you are low on budget, go for gaming monitors without speakers and invest in a good-quality headset.
For example, LG has Ultrawide monitors equipped with speakers. These are not very loud but useful and quite expensive. However, LG also has more affordable options without integrated speakers. 
The same can be said for all the popular monitor brands like Acer, Samsung, MSI, and even DELL.
Do You Need Monitors with Speakers?
Ultimately, whether or not you need monitors with speakers comes down to personal preference. 
If you already have a great set of speakers, soundbars, or headphones, spending extra bucks for monitors with built-in speakers is a bad investment.
Also, most current monitors have dedicated ports that allow you to connect headphones and external speakers conveniently. So, it doesn't matter whether the monitor has built-in speakers or not. 
However, if you do not have additional peripherals like good headphones, earbuds, or speakers, inventing a monitor with built-in speakers might be a good idea.
Are Monitors with Speakers Any Good?
If you have decided to go with a monitor with built-in speakers, you need to know whether or not the speakers in a monitor are good.
That said, some monitors with speakers are really good, but they will cost you a hefty penny. For example, the ASUS ROG Strix XG43UQ is an outstanding HDMI 2.1 monitor, and it is equipped with ASUS SonicMaster 10-watt stereo speakers that produce a powerful audio output.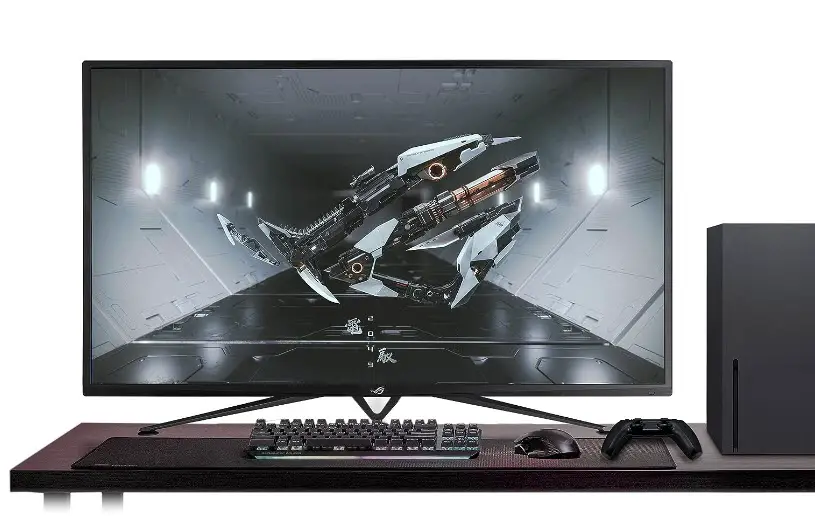 On the other hand, some monitors with speakers are just trash in terms of the audio department. 
In short, you should be very careful during the purchase. Some built-in monitor speakers can produce high-quality audio output, but you must be ready to open your wallet. However, you might be disappointed if you decide to go with the budget options.
Pros 
No need to purchase additional speakers.
The built-in speakers also serve as a hearing aid for the visually impaired, and it is helpful for them to use devices with simple audio connections.
Cons
The built-in speakers can be convenient but the sound quality in most cases is below average, lacking bass and overall clarity. 
Monitors with speakers also have bulkier designs compared to monitors without speakers.
The external speakers deliver a much greater audio quality compared to monitors with built-in speakers. 
Usually, monitors with speakers don't provide stereo sound.
So, Should You Get a Monitor with Speakers?
It ultimately comes down to your preference and how much you want to spend on monitors.
If audio experience is important to you, then you should definitely go for a monitor without a speaker. However, even if you proceed with a monitor with a speaker, purchase headphones or external speakers for a better audio experience.
That said, if you are not picky about the audio quality and have no issues with the substandard audio quality of the monitors with speakers, go for it. However, we do have a few recommendations for excellent monitors with speakers.
AOC Gaming 27G2U5: 27-inch FHD screen with 75Hz refresh rate, 1ms response time, AMD FreeSync.
Sale
BenQ MOBIUZ EX2510S: 24.5-inch, 1080p screen with 165Hz refresh rate and 1ms response time.
Sale