World of Warcraft has maintained its versatility, remaining a popular game since its initial release in 2004. It has consistently appealed to various fan groups and continues to do so.
One of the key features of World of Warcraft is its multiplayer functionality, allowing players to connect with friends and enjoy the game together.
As a gaming enthusiast, I'll assist you in looking for the best monitors for the World of Warcraft for a better gaming experience.
Before diving deeper into the topic, let me share some essential requirements you should consider when selecting these monitors.
Related: Computer games like World of Warcraft (WoW)
Basic World of Warcraft Monitor Requirements
You know, before you think of buying these monitors, you need to understand the basic requirements of these monitors. I'll give you 4 key requirements to check out whenever you buy.
Size: From my gaming experience, the monitor size is a matter of individual preference. However, getting a monitor with an inch size of  24 to 32 is ideal for World of Warcraft because it gives you a broader playing field area than normal screens.
Resolution: Look for a minimum resolution of 1920×1080 to achieve a detailed visual when playing World of Warcraft. Also, if you have a good budget, you can get a higher resolution, such as 2560×1440 (QHD) or 4K.
Connectivity: Another feature to check is if the monitor has the necessary ports to connect to your computer. The best monitors for World of Warcraft have to offer HDMI, DisplayPort, or DVI inputs.
Refresh Rate: In World of Warcraft, a greater refresh rate might enable you to play without the game lagging. The minimum is a 60Hz display, but for a smoother experience, if your system is capable, consider upgrading to a 144Hz and above monitor.
Best Monitors for World of Warcraft
1) LG 32GK650F-B 32″
The LG 32GK650F-B monitor provides a captivating and detailed viewing experience for World of Warcraft, thanks to its large 32-inch screen size and a 2560 x 1440 resolution. You can immerse yourself in stunning visuals.
The monitor has a 144Hz refresh rate for smoother and clearer gaming action, superior to the 60Hz or 75Hz refresh rates in other monitors. This higher refresh rate reduces motion blur, enhancing the overall World of Warcraft gameplay experience.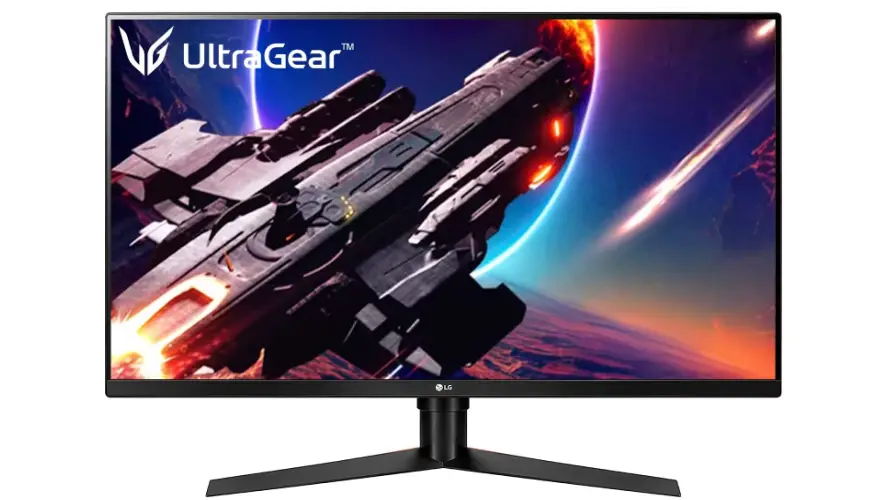 It includes Radeon FreeSync technology which minimizes tearing and stuttering caused by differences between the graphic card's frame rate and the monitor's refresh rate. This feature ensures smoother motion and reduces interruptions during longtime gaming.
The monitor's ultra-thin bezel creates a virtually borderless display, allowing you to enjoy a distraction-free visual experience with precise and beautiful images.
Also, it offers the convenience of optimizing display settings for different games. You can quickly and easily switch between various modes, with precise presets available for FPS, RTS, and other genres. It also allows for personalized adjustments such as brightness, crosshair shapes, and aspect ratio to suit your preferences.
Sale
2. KOORUI 27 Inch Computer Monitor
The KOORUI monitor offers a stand that can be adjusted to your preferred angle, ensuring maximum comfort.
This 27-inch monitor has a curved display resolution of 2560 X1440P, providing vibrant and impressive videos and pictures. Also, its 1800R Curved Display envelops your field of vision like a theater, giving a comfortable and immersive viewing experience without eye strain.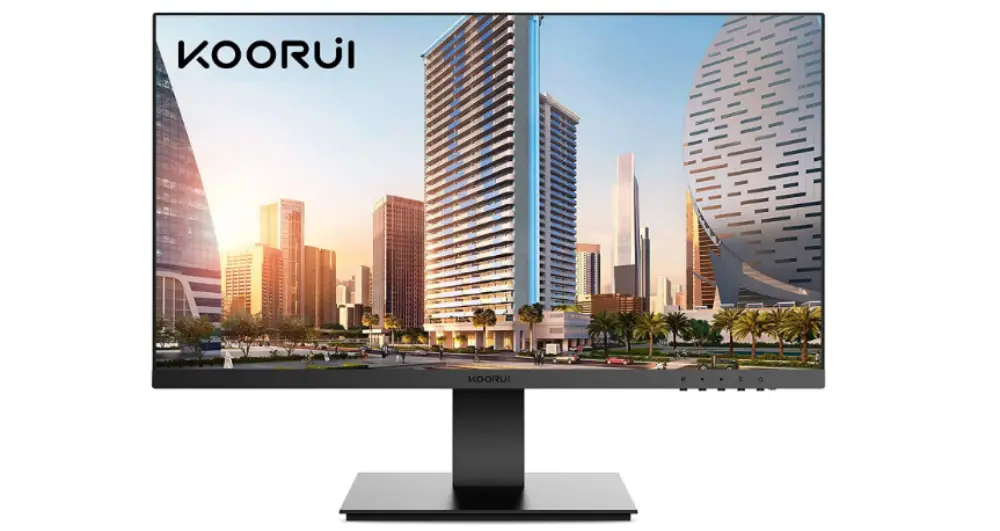 One of its key features is its 178-degree viewing angle, which offers a wider field of view, ensuring distortion-free viewing from any angle.
It boasts an Edge to Edge Design, featuring a three-sided narrow border and a sleek profile. This maximizes the screen space and makes setting up a dual-monitor configuration easy, significantly improving efficiency.
With a lightning-fast 144Hz refresh rate and a response time of 1 ms, the display significantly reduces picture stuttering and lagging.
It is equipped with multiple ports, including HDMI 2.0, HDMI1.4, and an additional DP port, making it easy to connect the monitor to other devices.
The monitor incorporates Eye Care Technology, which includes flicker-free and low blue light technology, minimizing blue light emissions to protect your eyes during prolonged use.
It also has preset Game Modes, including RTS/FPS mode, allowing players to easily select the appropriate mode via a shortcut key for optimal display quality tailored to their game.
KOORUI 27 Inch Computer Monitor, QHD 2560P Gaming Monitor...
【Curved gaming monitor】144Hz high refresh rate 27-inch ultra-high-definition (2560*1440) curved gaming monitor, 1800R curvature, you can enjoy the cinematic look and feel on the spot. Response speed 1ms MPRT provides comfortable and immersive gaming experience for professional gamers and fast mobile games. The new OSD menu makes it easier to use. Not only the stylish design, but also -5 degree to 15 degree angle adjustment reduce fatigue even after long-term use.
3. INNOCN 39G1R 39."
The INNOCN ultrawide curved PC gaming monitor prioritizes eye care by reducing blue light. This helps protect against eye irritation, fatigue, and strain, enabling you to play World of Warcraft for long hours.
This monitor ensures high-quality visuals with its fast VA panel, 3000:1 contrast ratio, and R3000 curvature. It possesses a resolution of 2560 x 440 and covers almost 100 percent of the sRGB color gamut, resulting in vivid and enjoyable gaming pictures.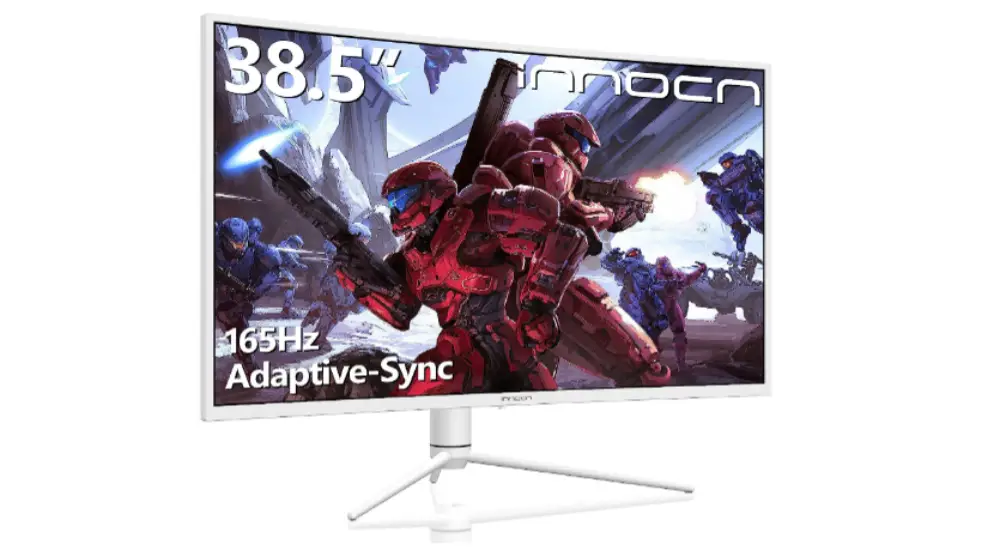 The monitor supports PIP/PBP features and includes 2 x DisplayPort ports and 2 x HDMI, permitting easy connectivity with desktops, laptops, and gaming consoles. This versatility enhances gaming efficiency compared to smaller monitors.
To give you a competitive edge, the monitor supports a refresh rate 165Hz via DisplayPort, providing smooth transitions between frames. It also supports refresh rates of 120Hz and 144Hz through HDMI. With low latency and minimal motion blur, this monitor enables quick decision-making to help you play the game without lags.
Apart from its gaming-focused features, the 39-inch curved monitor incorporates a built-in LED atmosphere light on the back, adding a stylish touch that complements the gaming environment.
4. Viotek GNV32DBE 32-Inch
The Viotek GNV32DBE gives you exceptional gaming performance, providing a turbocharged 165Hz monitor with a quick 5ms response time to minimize input lag.
When you activate the MPRT mode, you can eliminate smearing and motion blur or enable Adaptive Sync, which is compatible with FreeSync and G-SYNC, ensuring a glitch-free gaming experience.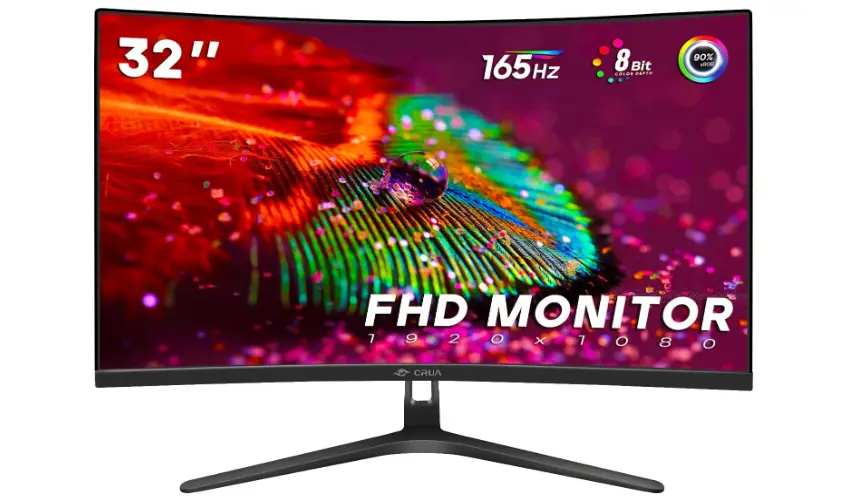 This monitor is designed to optimize colors, providing a remarkable 120 percent RGB gamut that delivers accurate and vibrant videos at a 2K resolution. With HDR technology, you can enjoy cinema-quality brightness and deep black levels that are visually stunning. Plus, the monitor features Dynamic Contrast Ratio with DLC and six customizable viewing modes.
You'll appreciate its 32-inch wide 178-degree viewing angle display, which offers enhanced comfort and a broader perspective for your WoW gaming sessions.
Another feature is that Viotek GNV32DBE supports multiple connections like HDMI 2.0 ports and DisplayPort 1.2, helping you to connect with next-gen consoles like the Xbox or PS5. Besides, you can create a home theater setup with its 3.5mm audio jack and VESA mounting capability.
5. ASUS TUF Gaming Monitor
The Asus TUF monitor presents impressive visuals from all perspectives, thanks to its 1500R curvature that ensures equal distance to your eyes from every point. This feature enhances viewing comfort by providing a wide angle, reducing distortion and color shifting when gaming.
With a 165Hz Refresh Rate, this monitor eliminates lag and motion blur, giving you a competitive advantage. This 31-5-inch monitor has an ultrafast refresh rate that lets you play at the highest visual settings and react instantly to the on-screen action.
Read Also: Hamachi alternatives for Virtual LAN Gaming.
The Extreme Low Motion Blur feature achieves a 1ms MPRT by utilizing ASUS-exclusive technology, eliminating smearing and motion blur. This results in sharper and more fluid gameplay, particularly for objects in motion.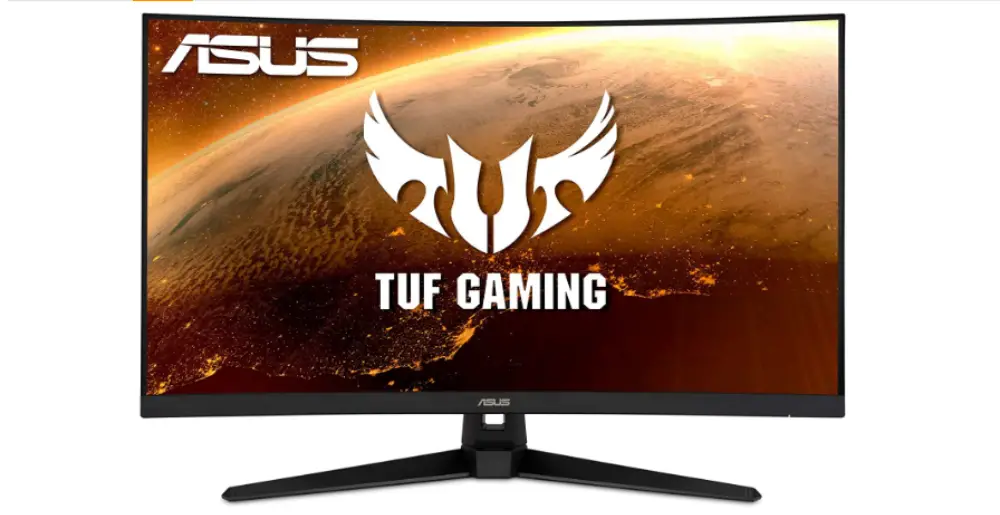 Its Shadow Boost Technology enhances visibility in dark areas of games without causing overexposure in brighter areas. This improvement in the overall viewing experience makes it easier to spot enemies concealed in dark sections of the game map.
To minimize eye strain during long gaming sessions, the monitor incorporates Flicker-Free Technology, reducing flickering.
On top of that, Ultra-Low Blue Light Technology reduces the emission of potentially harmful blue light. You can choose from four different filter settings to control the level of blue light reduction.
The monitor's Ergonomic Design allows for tilt and swivel adjustments, enabling you to find your preferred viewing position.
6. LG UltraGear QHD 34-Inch
LG UltraGear is a 34-inch curved monitor that offers an immersive experience and expands your field of vision with its ultra-wide QHD resolution of 3440 x 1440 and an aspect ratio of 21:9.
To ensure smooth and responsive gameplay, it features a high native refresh rate of 160 Hz and a 1-millisecond Motion Blur Reduction (MBR) technology, reducing blur. With HDR10 support and color performance that covers up to  99% of the sRGB spectrum, you'll enjoy accurate and vibrant colors that match the developers' intended visuals.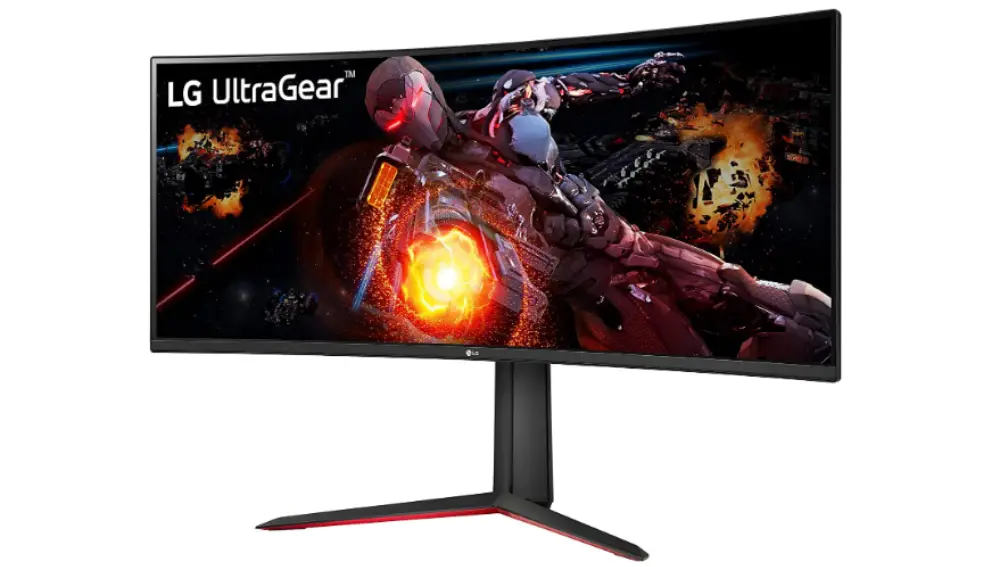 The monitor is equipped with AMD FreeSync Premium for seamless gaming, which manages the refresh rate to prevent screen tearing, flickering, and stuttering, especially with compatible video cards like the AMD Radeon series.
Additional features include Dynamic Action Sync, which reduces input lag for quicker responses, Black Stabilizer, which brightens dark scenes to enhance the visibility of enemies in low-light environments; and the Crosshair feature, to improve accuracy during firefights.
Sale
Final Thoughts
From the article, I have given you a list of the best monitors for World of Warcraft and their features. As I've mentioned, the key requirement to check are resolution, size, refresh rate, and connectivity.
Therefore, acquiring this information should enable you to select your preferred monitor effortlessly. Just look for the monitor that suits your needs.