Internet privacy is one of the hot topics that receive the most attention as big tech corporations and even national governments across the world store and collect massive data. 
So, to protect the big organization and government from this, we have compiled a list of the best Chrome security extensions that can help to protect your internet activities from those prying eyes. 
We all know that Google Chrome is the most well-known web browser across the world, and this makes it simple for everybody to use this browser with a clean user interface, quick browsing, and fantastic security features. However, Chrome's real power is its vast collection of security and other extensions.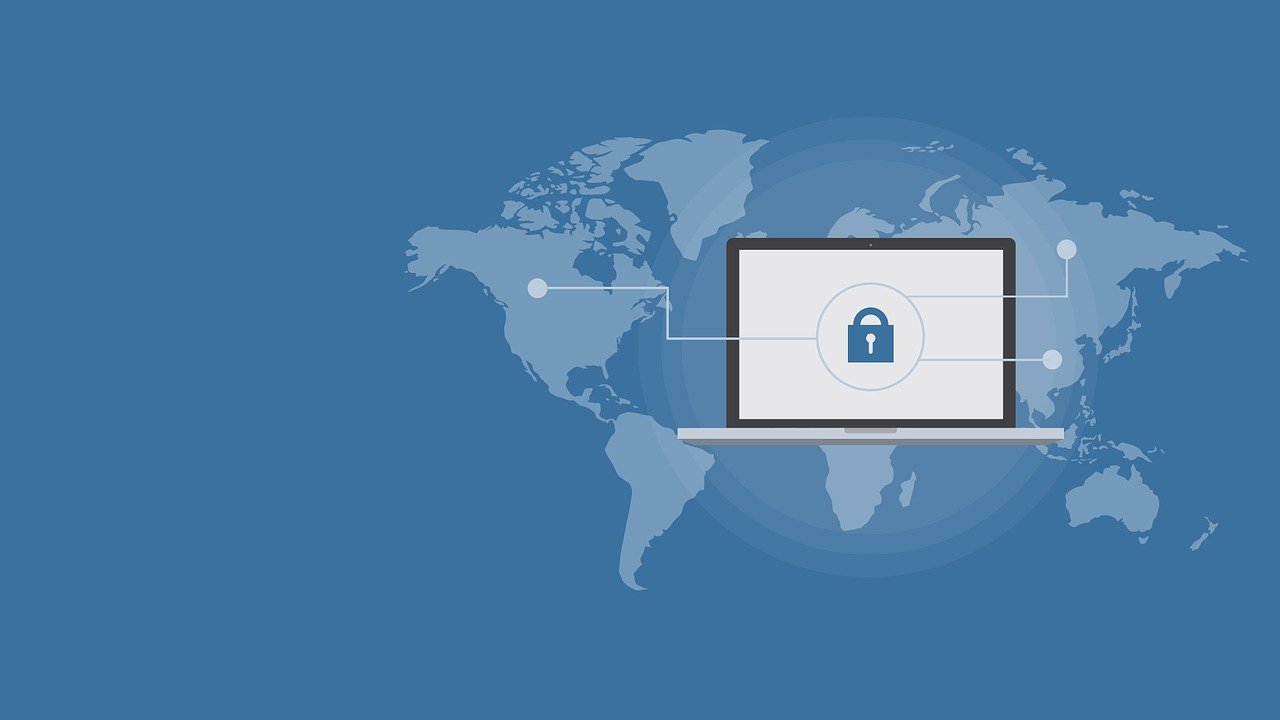 You will find almost all types of extensions from the Chrome web store that can lead to improving your online web browsing experience. However, selecting the best security extension will be tough, so in today's post, I have handpicked the top 10 best Chrome Security Extensions for you. Without wasting any time, let us start.
10 Best Chrome Security Extensions in 2022
1. Adblock Plus 

AdBlock is a wonderful Chrome extension that will block ads and remove them from Chrome and provide complete protection from third-party trackers. With more than 60 million active users, AdBlock is a widely and most trusted ad blocking Chrome security extension available right now. 
People from across the world use AdBlock to block ads, improve their page load speed, as well as help to protect their online privacy. The reason is AdBlock Chrome extension is easy to use, totally customizable and offers a dramatic enhancement to your internet experience.
Adblock Plus features include:
Good ad filters
Extension icon is useful in providing a lot of information
The popular ad-blockers options 
Has right-click menu that blocks any element of any page
Best for blocking pop-unders, pop-ups, and malware
Blocks Facebook and YouTube ads too.
2. Click&Clean

If you are among those who are very particular about clearing the cache & browser history every week, Click&Clean makes this task for your a bit quicker.
Click&Clean is the private data cleaner, which allows you to clean up your device browsing data with one click. Being the top-rated extensions of Chrome, do not waste any time and download it as soon as possible.
Click&Clean features include:
Scan your computer for viruses 
Remove your browsing history and download history 
Erase any temporary files 
Clear cache and cookies
Delete client-side SQL Databases
3. Avast Online Security

Third on the list is Avast Online Security and it is the top antivirus chrome security extension for the year 2022. The extension warns users if they're visiting any fake or the URL is legitimate. Many times users enter the wrong domain site by misspelling the letters.
Whereas Google Chrome fails in realizing such a mistake and takes the users to a different website that matches the domain name that they have entered. This extension will auto-correct these mistakes. It means you may avoid landing on the wrong website accidentally.
Today, each website is using a specific type of analytics to track down cookies that follow the user's activity. Avast Online Security chrome extension prevents it by running on the community rating system, which informs it of websites that users find dangerous. This also provides an Avast password extension.
Avast Online Security features include:
Sandbox for testing any suspicious files
Protection from internet threats
Light impact on the computer 
Password manager
4. Ghostery

Done with seeing constant ads when you're skimming your favorite site? Not to worry when you have Ghostery chrome extension with you and scare away those ads for good. Ghostery security chrome extension does an amazing job in blocking out trackers who are searching for you are, what website you visited, and what websites you will go to next. They will track you, and this is the reason they're called trackers. Probably you do not want them to track you anymore.
Ghostery Chrome extension works with no setup, and it is simple to create your account and customize a few things in a way you want. It is also simple to pause which is very important because most of the site design elements are falsely identified as social trackers since social trackers are a bit crafty & mimic them.
Ghostery features include:
Get rids of clutter
Simple to use
A powerful tool for security 
Easy tool for extra privacy on various devices
Improves your website speed
5. Blur

The shopping habits today have completely shifted online, so you must ensure your private information & payments stay secure. Blur will take this stress away from you.
When you are using the Blur extension, you will be able to do plenty of things to keep your details hack-free, such as make encryptedpasswords for the websites, use Masked Cards to protect your online payments, and block away tracking from the websites that you visit.
Blur features include:
Minimal & intuitive interface
Simple to use
Syncs & backs up your data automatically
Masked Cards function
6. HTTPS Everywhere

HTTPS Everywhere is one of the most lightweight and popular Chrome extensions designed particularly for helping the users to switch from HTTP mode to the secure browsing session automatically by HTTPS.
This was made with simplicity in mind; thus, it runs very quietly in your background without even disturbing your internet activity. As it does not need a lot of computer knowledge to start using this tool, even novice can master this whole process with some clicks. This will help to prevent malware from infecting your PC and keep your data and other personal details safe and away from hijackers.
HTTPS Everywhere features include:
Invisible functioning
Automatic operation
Enable & disable individual sites 
No configuration required
7. Disconnect

Another chrome extension that helps to avoid any internet trackers is 'Disconnect.' Companies track their online activities to show you the most relevant ads on the internet. And the data that they collect are generally hijacked, modified, bought, and then sold to various marketers on the internet.
Disconnect features include:
Blocks tracking scripts to track you
Logs blocked requests so that you will see how much effective it is
Doubles as VPN
Free option 
8. uMatrix

Coming to our next chrome extension, uMatrix is the chrome extension for the users who are experienced and want to improve their privacy online. This extension makes use of a point-and-click way to decide on a type of information, which can or can't get downloaded to the device. It helps to decide what kinds of browsers will connect and different other actions.
Although this extension is a little overwhelming initially, it becomes simple to navigate with continuous use. The users can receive the box that may include information about a lot of websites & their offering about cookies, scripts, images, frames, CSS, or other codes.
The users have a choice to block these codes from getting accessed. For instance, users may use uMatrix for preventing social media use on their devices. It is something that employers generally take benefit of when they want to restrict their employees towards work-related activity.
uMatrix features include:
uMatrix software is safe to use.
Contact support is excellent.
uMatrix is free to use
9. Windows Defender

Microsoft offers real-time security protection from malicious sites, phishing, and various other suspicious action through their chrome extension Windows Defender.
You get total safety to fall victim to such phishing links that if clicked over, something unwanted begins downloading on your device without taking your approval. Certain downloads are very harmful software that will damage your computer & uncover sensitive details stored. Defender is one of the trusted, and essential Chrome extensions alert to have with the red signal when you unknowingly access a malicious website. More, it keeps you safe from phishing emails & other attacks online.
Windows Defender features include:
Defender comes preinstalled
Unobtrusive & has easy UI 
Doesn't cost you any single cent 
Better protection
10. Nordpass

NordPass is one amazing chrome extension that makes it simple to import & store your passwords safely. It comes with plenty of security features, but there are some limitations to its free version. NordPass provides extensions for Chrome, Firefox, Safari, and Edge.
The service maintains mobile applications for iOS and Android. NordPass provides desktop clients for macOS, Windows, and Linux systems, as well.
NordPass features include:
Password sharing options
Amazing interfaces
Data breach scanner & actionable password report
Audited
Supports app-based authentication
Wrap Up 
Before you surf the internet, always be careful that the security awareness goes above by adding Chrome extensions.
It is always good to have a look over which one will be highly beneficial for you. You have to use what they need to offer completely. With these extensions integrated into your browser toolbar, you will be secure and productive, and create an improved browsing experience!
FAQs
Is Chrome extension dangerous?
The majority of the time, these chrome extensions are trusted, but, there are certain instances of these extensions posing security issues. 
How to update the chrome extension?
Extensions will be updated automatically, so you do not have to update them regularly, or you can click on the "update" button and force update the extensions.
How can I add a chrome extension?