Microsoft Publisher is a publishing application introduced by Microsoft in 1991 and is included in higher-end editions of Microsoft Office. It differs from Microsoft Word, and the emphasis is placed on page layout and design. Microsoft Publisher for Mac doesn't exist like some of the Microsoft products, but the following are some of the best professional alternatives.
Some of the below tools are available for free and paid versions. They are suitable for creating all types of Desktop Publishing materials on your Mac. It does the same job the MS Publisher does in Windows OS.
8 Alternative Apps to Microsoft Publisher for Mac (macOS)
Pages is a word processing, and desktop publishing application introduced by Apple in 2005 and is part of Apple's iWork productivity suite. It allows users to create anything possible with Microsoft Publisher and offers a large variety of professional-looking templates and layouts.
The Pages app is considered one of the best alternatives for Mac users. Pages is compatible with Mac OS X and Apple iOS. Users don't have to purchase the entire iWork productivity suite to get Pages, and it can be purchased from the Mac App Store.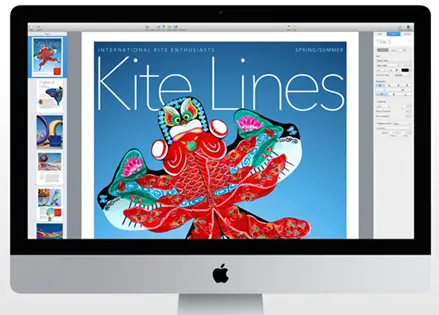 Pages include different features, and even the versions are often upgraded for improved performance.
Features
Make stunning documents
Easy to write reports 
Play Youtube & Vimeo videos
Swift Publisher is also a page layout and desktop publishing application developed by Belight Software and introduced in 2012. It can do more of the designing and publishing parts. It has a very user-friendly interface and doesn't require a lot of learning. Just like Pages, Swift also offers a large variety of professional-looking templates.
Swift Publisher is connected with iPhoto and can export documents in different formats, including PDF, JPEG, EPS, and TIFF. Also, it offers many advanced page layout techniques and design tools, including gradient, fills, shadows and image tiling. With its easy-to-use interface and a large variety of templates, Swift Publisher is one of the best options for Mac users and is available on Mac App Store for around $19.99.
Swift Publisher is yet another most impressive and user-friendly desktop publishing app available for Mac and the best alternative to MS publisher for beginners.
Features
Range of professional templates
Personalized text styles
Wide Design Toolkit
iStudio Publisher is also a page layout and desktop publishing application developed by iStudio Software Limited and introduced in 2009 as an alternative to Microsoft Publisher for macOS users. iStudio Publisher is a simple yet powerful application and produces very professional results. With the application, users also get video tutorials and a Quick Start Guide, making it very easy to understand.
It supports many formats, including AI, BMP, PDF, and PSD. Users can try the iStudio for their professional or education requirements with its simple user interface and professional results. The latest version of iStudio Publisher can be downloaded from the Mac App Store.
This app offers a 30-day free trial with no watermarks and complete functionality! Even when the trial expires, documents you have made during your trial period will be available to view.
Features
Extensive pre-designed shapes
Horizontally & vertically scale text
Graphic ToolsLayout
Scribus is another page layout and desktop publishing application developed by The Scribus Team in 2003. It is released under General Public License and is available for Microsoft Windows and macOS as a free application.
It is a powerful professional application that can compete with Microsoft Publisher and Pages. Even though the installation procedure is tricky as the users need to install additional components, Scribus is still one of the top options in this scenario.
Scribus provides stunning color management and gives you complete control of the conversion & color display. It also comes with over 200 color palettes. 
Features
Cross-platform
CYMK support
Best PDF export function
Honorable Mentions: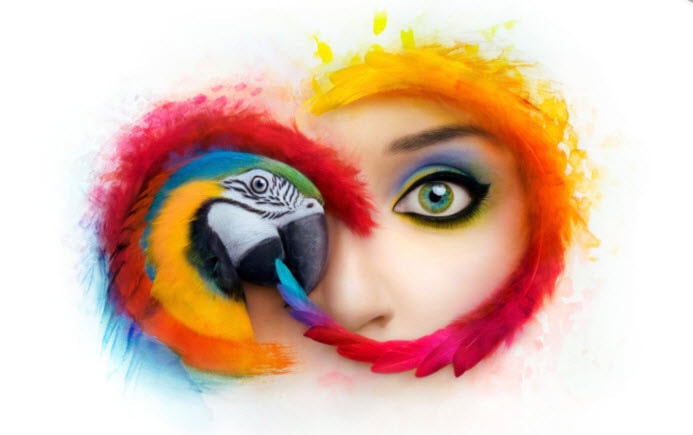 Adobe leade the market when it comes to desktop publishing and designing. The Creative Cloud suite has all the tools that can work as an MS Publisher alternative on Mac. These tools are much better than Publisher. If you are a professional designer or looking for a new career in this path, getting the Adobe Creative Cloud subscription is the best option.
This software is for artists specialising in graphic designing, photography, video editing, and 3D graphics with a powerful portfolio of more than 30 apps to grasp their creative style.
Features
Content-Aware Fill removes unwanted objects 
Character animator extensions
Add a variety of visual
It is an online-based publishing software. You should be able to use it on the Mac with any web browser easily. An extremely user-friendly tool with simple layout and navigation options. A simple drag and drop feature is available to make the designing and publishing interesting on Mac.
With an easy template format, an artist can instantly start designing their desktop publications by signing using the current email id.
Features 
Digital publishing links
Accessible content
Drag-n-drop functionality
LibreOffice Draw enables you to collaborate in making graphs and diagrams with professional finesse. Though it is not any diagramming app, the toolset offered can be used to make different diagrams. Fantastic support for page sizes of over 300cm to 300cm makes this software ideal for an artist to create different types of graphic files, technical drawings, ad posters, flowcharts, infographics and anything they want.
Features
Attractive presentation templates
NotebookBar UI 
Higher compatibility
Oracle BI Publisher is an impressive enterprise reporting tool. The software helps to divide the data extraction from its report layout, allowing users to create and design their report templates with the common desktop apps of Adobe Acrobat and Microsoft Word just by rendering XML data on the templates.
Features
Meet Business Requirements
Pure Java application
It comes pre-integrated with Oracle
Frequently Asked Questions about Publisher for Mac
Is MS Publisher Accessible For Mac?
As per the Microsoft website, MS Publisher is available only for PC. However, that must not discourage you from using this program. After all, the main value proposition of Mac computers has been plenty of designer-oriented programs.
There are many alternatives for Mac that are more focused and intuitive to get the best results. Find the list of the top 8 alternatives for Microsoft Publisher here:
Is it possible to run MS Publisher on Mac?  
Yes, you can run MS Publisher on Mac if you install Windows on your Mac machine with the help of any virtual environment.
Why you will not find any MS publisher on Mac?
Because Microsoft does not release Windows applications on Mac, other Microsoft Publisher besides MS Publisher like Project and Access is also unavailable!
Are there any alternatives to MS Publisher on Mac?
Yes, you will find many desktop publishing alternatives that you can use on Microsoft Publisher. Whereas the Mac machine comes with basic publishing programs like Pages, you can find alternatives that provide a powerful publishing platform which can work on PC & OS both.
How can I open a .pub file?
One simple way is exporting your Publisher file in PDF format. In case the option is not made available, then you can use a file converter online service like Zamzar that will help to convert Publisher files to Word files or PDFs.
Final Words 
Thus, you can find many MS Publisher alternatives for beginners, intermediate, and professional designers. Make sure you choose the right one as per your needs. With the above list of top 8 alternatives to Microsoft Publisher for Mac in 2022, you can find the right alternative per your skill level.
Almost all the alternatives come with a sleek user interface & highly-precision programs that will allow you to create and modify your publications without any steep technical knowledge and expertise.