Going virtual is a significant step for any programmer or IT professional to create a test/demo environment. Emulating different Operating Systems within the current platform without additional costs is the best way to differentiate various critical processes and resource demonstrations. These processes may vary from code experimentation to testing, learning new Operating Systems, and Sandboxing.
These virtual machine applications are also known as hypervisors, and the good thing is that most of these good-quality applications are free of cost. You can always upgrade to the paid version to access more capabilities and resources based on your requirements.
So, read on to find the best free virtual machine software for 2023. Some software supports cross-platform as you can install it on all operating systems, such as Windows, Linux & macOS, whereas others only work on specific OSs.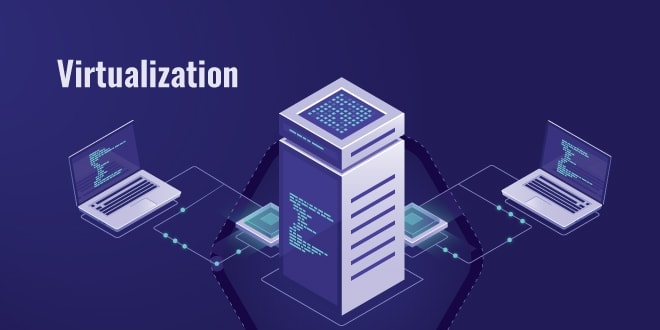 Virtual Machine Software: What is it?
Virtual machine software or a VM application is a program with which you can run different Operating Systems on the same host machine. It virtualizes your physical computer (desktop, laptop, or server) to utilize unused resources. You don't need hardware upgrades to work with these applications and virtual machines.
The virtualized environment remains isolated and secured. The only essential requirement is that your physical computer has enough hardware resources (RAM, storage & processor cores) to host multiple VMs.
By using virtual machine software, you can run Linux Ubuntu or macOS Catalina on a Windows 10 machine or vice versa. This program allows you to create a range of other combinations of Operating Systems as well. These include Chrome OS, Solaris, Linux, and even NAS OS.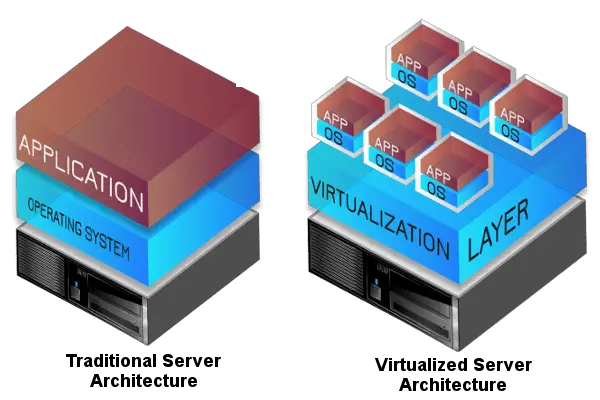 The virtual machine and its OS that you will run on the program are called a guest, and the physical system with the hardware is called a host. Operating Systems like Microsoft Windows may need additional license keys to use the OS as a guest VM. But if you want to use Linux or other open-source OS or the newer macOS, including the Ventura, you can access these programs and run other OS free of cost.
As these programs are very versatile, their demand among developers has recently grown significantly. There are several of these programs available, and making a choice is difficult. But the idea here is to eliminate any buggy programs and consider the smoothest operating options only according to your needs.

Top Free Virtual Machine Applications of 2023 (For Mac & Windows)
Oracle VirtualBox
Key Highlights
● Works with both Windows and Mac. Linux as well
● Compatible with multiple Operating Systems.
● Free of cost with almost all required features.
● Run guest/host programs simultaneously.
Features
VirtualBox is a VM program by Oracle, and it will suit you best if you are new to the virtualization world. The best part about this hypervisor is that it is free of cost and open source. You can conveniently use it at work and install it on your personal computer.
The program was released in 2007 and was an instant hit within the IT industry. The program can support a long list of Operating Systems. From XP to the latest Windows 10, you can run any OS on it, including Solaris, OpenSolaris, and OpenBSD. You can also add any release of Linux from 2.4 onwards.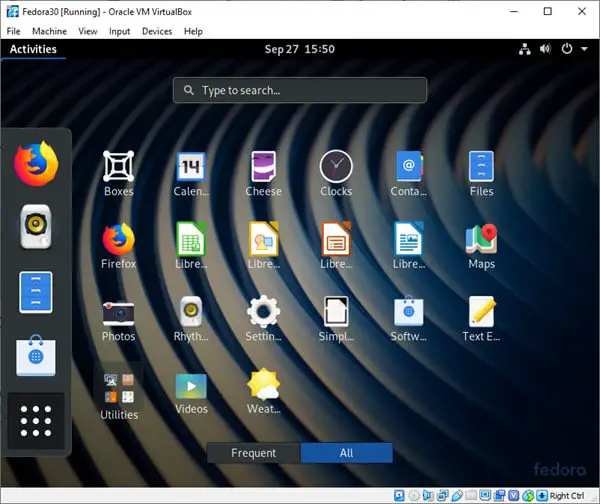 The VM program is an excellent choice for developers, beta testers, and IT geeks who are Windows fans. The program can also get hold of Windows NT and Server 2003 with 3x. It can even manage IBM OS/2 on systems equipped with the latest generation processor chips. We have a list of pre-built VirtualBox images here.
Mac users get the same joy from using this program on their systems. You can host Mac VMs without issues, which is a massive bonus for any developer. Apple only allows its computers to operate on the hardware with its trademark. Therefore, the possibility of running macOS on VirtualBox has fewer chances unless you are a Macintosh owner.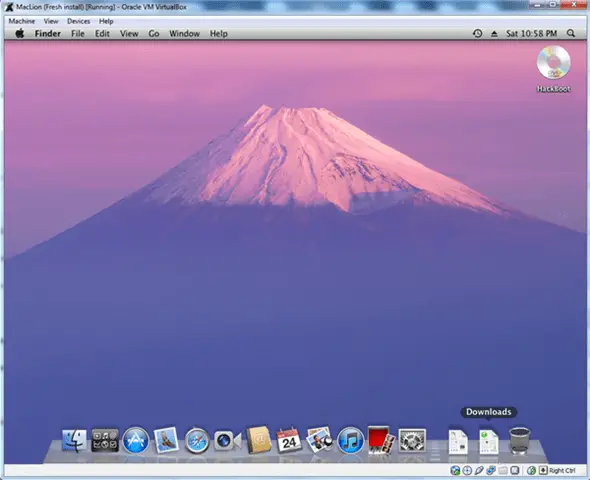 The portability of this VM program is superb, and you get to change the host and transfer the settings quickly. Since it supports cross-platform, you won't have to worry about host Operating Systems when moving virtual machines. You can also run several guest Windows OS and other Operating Systems simultaneously on the same system.
Once the VirtualBox guest additions are installed, and Seamless mode enabled, you almost get the same experience on the full screen as a standard OS hosted on the physical computer.
The Oracle VirtualBox, which is a free hypervisor for desktop computers, has most of the premium features, such as:
Snapshot of VM
Cloning VM
Teleportation (like a cluster migration)

They were some of the required features for any virtual machine software.
This hypervisor can boost hardware performance and optimize resources to run the guest program within the host with ease. As the product gets frequent updates and bug fixes, it is the best choice to start your virtualization journey. Also, the community-driven support forum is friendly, and most support cases are attended there.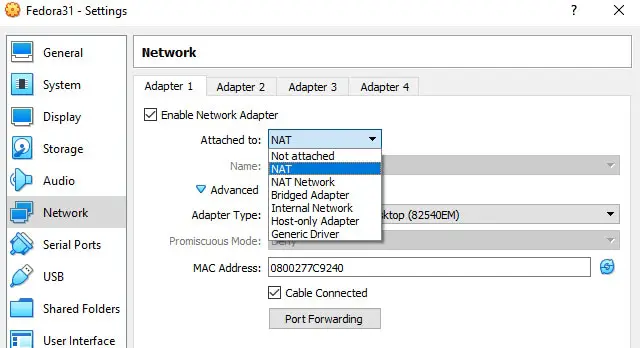 Additionally, the VirtualBox has a robust virtual networking setup where you can group and segregate virtual machines and host OS.  Several networks and multiple adapters can be added to a single VM. This allows the end user to create a separate network for specific virtual machines, Guest to Host, or only all guest virtual machines. Even you can set up the port forwarding in the network setup of a VM in console settings.
Pros
Free of cost and open source.
Works with multiple operating systems.
You can run different programs from both operating systems simultaneously with seamless mode.
Multi-screen resolutions are available.
Drag-and-drop feature is available for easy file transfer.
Supports USB devices.
Cons
Won't run macOS unless you own a Mac.
You need to use command prompt/CLI to use a few features.
VMware Workstation Player
Key Highlights
● Free and paid versions available
● A separate program for Windows and Mac users.
●Unity mode.
● Stable product from VMware.
Features
VMware is among the leaders in virtualization programs and offers multiple Virtual machine software. The top-notch hypervisors for desktops from this company are Fusion and Workstation, and Player. The VMware Fusion is for Mac users, while the Workstation and Player are for Linux/Windows users. Also, they have their leading server virtualization platform called VMware ESXi.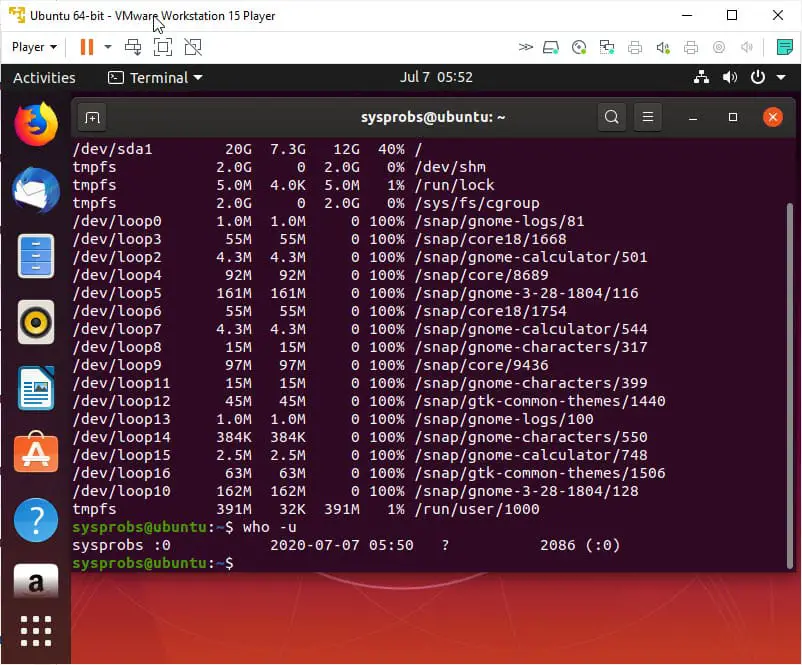 Both these applications have similar features and user-friendliness, but the configurations are developed for their respective Operating Systems. VMware player is free if you want to use this program personally. But it lacks some essential features to use as a complete virtual machine software compared to VirtualBox or VMware workstation.
If you are happy with VMware products and need full-fledged desktop virtualization software, then buy the VMware Workstation. The license cost will be around $100.
The program has a high standard for VM software, and that's why it is hugely popular among IT professionals. It was released over two decades ago and has aged well with time. The hypervisor supports both OpenGL 3.3 and DirectX 10. And you won't have to deal with choppy videos or blur photos throughout your virtualization process.

There is an intelligent snapshot feature in the VM workstation that helps you in creating multiple VM instances. You can also set various rollback points when testing. If anything goes off-plan, then you can quickly run back and resume your progress correctly. The snapshot feature is unavailable in the VMware Workstation player; you need to get the pro version.
Find out more about how to merge snapshots in a VMware workstation.
Since VMware players can host more than 200 guests, you will not run out of options. Also, sharing files and data between guests and hosts is super easy and smooth in VMware products.  You can easily share files at a very high rate.  Networking, sound from guest VM and display performance are great once we install VMware tools.

If you are new to virtualization and want multiple VMs on your host computer, VMware player is one of the best and most free options. It is backed by the global virtualization leader VMware and its pro product. You can upgrade and migrate the VMs to the pro version or their hypervisor vSphere suite.
Pros
Free product
4K Display support
4K Display support
Its unity mode allows you to run applications from guest/host simultaneously.
It supports both OpenGL 3.3 and DirectX 10.
The program runs on Windows, Linux, and macOS.
Cons
It gets slow when adding more VMs
No Snapshot feature in the free version
Hyper-V
Key Highlights
● A powerful platform from Microsoft for Windows OS
● Simple to use
● Virtualization snapshots.
● Clustering
● Good for learning purposes to use their server hypervisor
Hyper-V is one of the most commonly used virtualization tools among IT professionals who use Microsoft Windows. Microsoft released it in 2008 for Windows Server. Gradually, the VM program has become popular. It is better suited for newcomers to hypervisors.
The VM program is straightforward to use and install. It is integrated with Windows 10 features; you need to enable it from the control panel. Not only can you install Windows client and Server Operating Systems but also Linux and open-source appliances.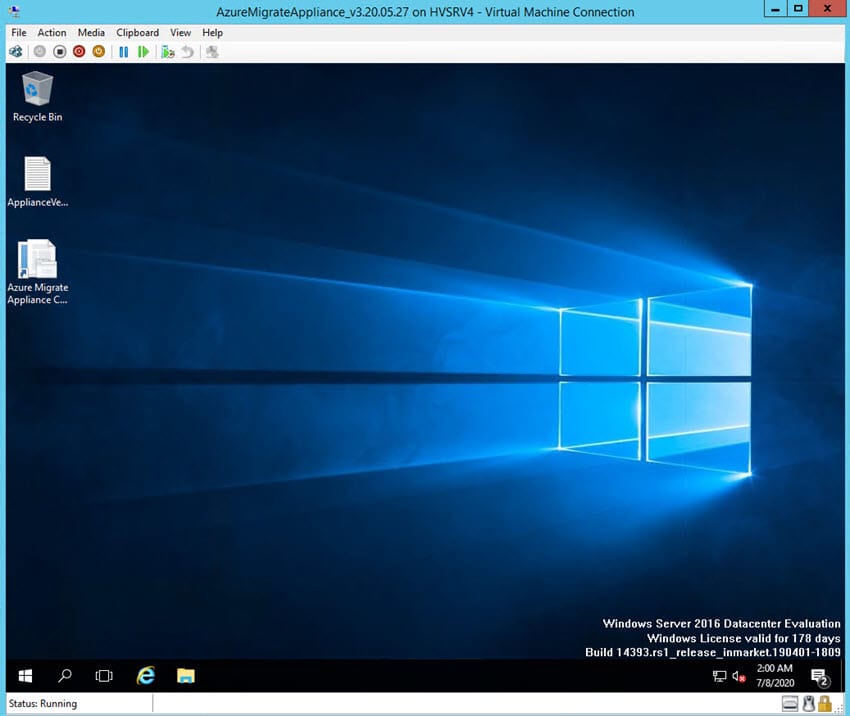 This hypervisor can take snapshots easily via the Hyper-V management console.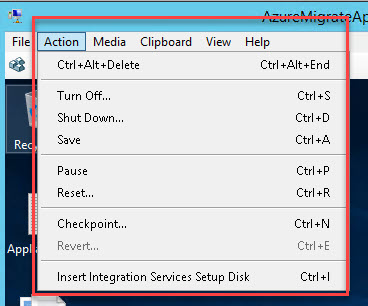 You can securely run the same VM in various cloned versions within an isolated environment. Virtual Switch is another tool in this program that allows you to access maximum connectivity. Alternatively, you can connect with other virtual machines via separate and physical networks. There are different types of network and virtual switch types available to explore.

As Hyper-V leads the server virtualization market with VMware, it is the best way to install the free version on your computer and learn well. It has powerful Powershell commands. You can control this hypervisor well and complete tasks that the GUI can't do.
Pros
The program is native to Windows
Excellent Powershell commands to manage
Powerful Virtual Switch.
Very flexible and easy to use and install.
Better suited for new programmers and developers.
Cons
Not compatible with older Windows Operating Systems.
The host OS should be Windows only.
Old but Useful Virtual Machine Software
Linux KVM
The KVM, or kernel-based VM program, is developed for Linux kernels. This hypervisor at first supported x86 processors along with ARM ports. Later on, they merged into Kernel Merge Window 3.9.
There is a selection of guest Operating Systems supported by this hypervisor. These include the likes of BSD, Windows, Solaris, Linux, and more. If you want your KVM to work efficiently, you will need a processor that features extensions for hardware virtualization.

The setup will feature privately virtualized hardware. It will include a disk, card, graphics adapter, and other hardware. The hypervisor is an open-source program, and it is a kernel component that is included in the Linux mainline operating system.
Virtual PC
The virtual PC for Windows is another freeware program for virtualization by Microsoft. The program doesn't work for versions of Operating Systems earlier than Windows 7. Also, you do not need this on the latest Windows Operating Systems since you can install free Hyper-V. Also, the Virtual PC doesn't support MS-DOS either. Therefore, it is a program that runs at the very basics.
It is a pretty old product, later updated with the built-in Hyper-V. So, if you are using Windows 10/11, you do not need to think of a Virtual PC. But since it is still available from the Microsoft site to download, we decided to mention the free virtual machine software in 2023.
The Virtual PC can virtualize a standard PC with its hardware and supported software. You can access this program either by the applications installed by the OEMs or through a direct download that is accessible through the Microsoft website.
The feature that differentiates it from the rest is that you can install Linux-based guests into this program too. These include the likes of SUSE Linux and RedHat. However, you have to install them in text mode because they don't support the graphics chip of a Virtual PC.
Paid Virtual Machine Software
VMware Workstation Pro
The Workstation Pro version, as described above, is far better for you if you want to intrude on more guests. The program's free version can get slower as the number of guests increases. But that is not the case with the Pro version.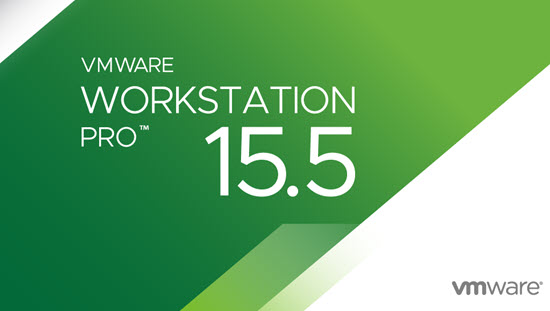 VMware workstation provides competitive premium features compared to its free VM player. The Workstation is the best option if you are looking for full-fledged virtual machine software from trusted VMware on your Windows or Linux computer. They keep adding new features, guest VM OS support, and improvement in speed and security. It is worth trying if you are going towards VMware virtualization products.
VMware Fusion
This is a paid version for macOS users, and it has better support for your CPU and RAM allocation for the guest. And it won't take many resources on your host either. You also get the convenience of sharing files by dragging and dropping them on your virtual machine.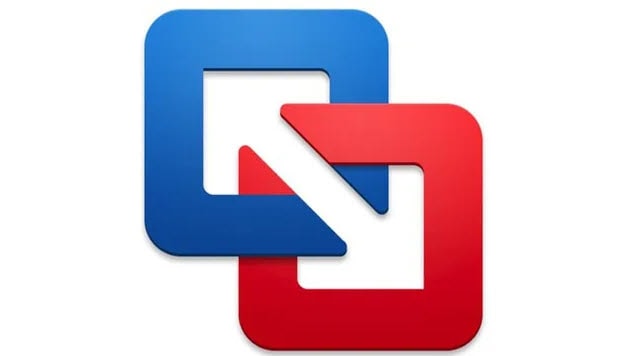 The best thing is that the program supports a 4/5K Retina Display, and you can run Boot camp on your VM. And you can do this by running Windows on your macOS. Therefore, this VM program is all about colossal performance. Being a developer, you can connect to the vSphere Server, a graphics rendering facility ideally suitable for iOS developers.
Parallels Software
Here is another excellent premium product. They are popular among Mac users. You should use the Parallels software if you don't know much about these VM programs. You can conveniently locate the ISO installation file and use this file. Moreover, you can download the hypervisor to your system with ease.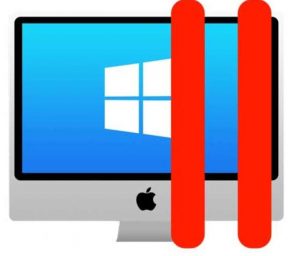 You can also find a Windows, Ubuntu, or Android-based image based on the software you need to run. Ultimately, you can create an installation file from the recovery disk on your macOS. The program allows you to run Android, Linux, and Windows on your Mac.
Frequently Asked Questions (FAQs)
Are virtual machine programs secure?
Yes, virtual machines are very secure because each one is isolated from other VMs but uses the same hardware. If you're using all suitable quality safeguards, including antivirus programs, firewalls, etc., to protect your physical machine, your virtual machine will remain safe. However, you need to ensure that the security programs you are running on your physical machine don't slow down the processes and capabilities of virtual machines.
Is VirtualBox a better option than VMware?
A lot of support comes with VirtualBox, which is free of cost and open source. On the other hand, VMware provides the user with a better experience when it comes to file sharing through drag-and-drop between the guest and the host. But VirtualBox gives you the ability to take as many snapshots as possible. This feature is free in VirtualBox, but you must pay for it in the Pro version of VMware. So, VirtualBox is the better option here because you don't have to pay for top features in this scenario.
Can someone hack a virtual machine?
The physical machine on which you have installed the VM is the host, and the system you access virtually is the guest. If the guest system is hacked, your host will remain safe. So you don't have to worry about it. However, you must have excellent firewalls and antivirus programs on your host.
Can someone trace a virtual machine?
The internet connection of your virtual machine goes right past your physical computer and your router. Therefore the address of your physical router can be traced. Someone can track you down to your city, at least. A VM can only protect you from someone hacking your actual computer.
Is it legal to use virtual machines?
Yes, it is legal to use these virtual machines as long as you have an authentic copy of your operating system. There is nothing wrong with the virtualization you are doing. Several developers and IT professionals test their software using virtualization methods.
Can viruses escape the VMs?
Yes, viruses can escape virtual machines, and you must be very careful. These viruses can also enter your host and your network, depending on the network and file/disk sharing.
Do I need to use an antivirus program on virtual machines?
No, you don't need to install a security program on your virtual machine. You need to install an antivirus program if you use your virtual machine from the original work and not for testing. A virus might move from the VM to your host and its network during file-sharing.
Final Thoughts
If you are looking for the best virtual machine program in every aspect, you must choose VirtualBox. The program is open-source and free to use. It is straightforward to install and operate. Furthermore, it allows you to create multiple snapshots and easily access any VMs on your host. It is a top choice if you use a personal computer at home.
If you are a Microsoft lover, you do not need to look for other extra tools. You can use the Hyper-V on your Windows 10 computer. It natively works well on the Windows platform to host Windows and Linux virtual machines.
However, if you are looking for professional virtual machine software in the VMware field, go for the VMware workstation. With a small investment, you will get fantastic software to host and manage several virtual machines. There is a separate program for Windows and Mac platforms. It is a paid hypervisor and is valid for file sharing.
VM programs are great for enhancing resource capability and are commonly used by IT professionals for testing procedures and experimentation. Make sure you pick the right programs that meet all your requirements for better utilization of resources.
So, which of these VM programs have you used? Do you have a favorite for home or business use? Let us know by leaving a comment in the section below!