The discovery of QR codes has made our life easy in general; by scanning, we can transfer payments, data, and whatnot. Now it exists everywhere.
If you are looking for a way to find a QR code in Outlook and wondering where is the Outlook QR Code, then you've come to the right place.
How to Install a Free QR Code Add-in for Outlook?
QR codes are a great way to share information quickly and easily. Microsoft Outlook comes default with a QR code loaded and can be installed from the Get add-ins option.
This add-in allows you to create QR codes for email addresses, calendar events, and more. Here's how to install it:
Launch Outlook, Home page -> extreme right -> click on "Get Add-ins"
Search for "QR Codes for Outlook."
Click on "QR Codes for Outlook" -> click Add
Follow the prompts to install the add-in.
Restart Outlook; the QR Code option will appear on the top right-hand side.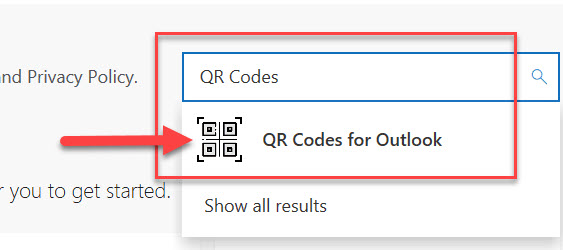 Once the add-in is installed, you'll see a new "QR Code" button on the right-hand side of Outlook's toolbar.
To create a QR code, compose a new message or open an existing one, then click the "QR Code" button.
A window will appear asking for options on what kind of QR code you want to create; select the appropriate option and click "Generate QR Code."
Related: What is Outlook PWA – Things to Know
Where is QR Code in Outlook 365?
QR codes can be created in Microsoft Outlook 365 for your events, email signature, and meeting requests.
The QR code will link to additional information about the meeting or signature. To create a QR code in Outlook 365, follow these steps:
To generate a QR code, open a new email -> on the top right side, and click on the QR Code icon to access it.
Use the launched QR code to create events, signatures, store phone numbers, and many more.  
To place data in the QR code, use the icon from the top right ribbon, generate the required QR code, and place it into the body of the event.
If you can't find the QR code option in Office 365 outlook, you need to install it as an add-in.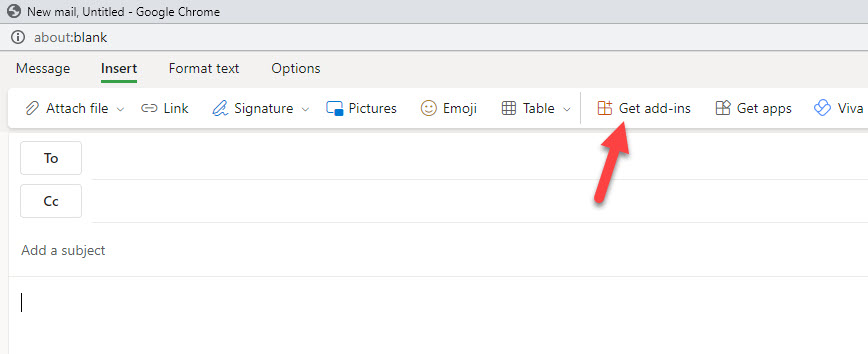 How to Use QR Code in Outlook?
To use QR Code in Outlook, you need to follow these steps:
Open Outlook and go to the "Insert" tab.
Click on the "Business Card" icon and select the "Create Business Card" option.
A new window will open. Enter all the required details and click the "Generate QR Code" button.
Save the generated QR Code image and insert it into your email signature.
Why is the QR Code Not Showing in Outlook Email?
There are many cases why a QR code may not appear when you open an email in Outlook.
The most common reason is that your email service provider (ESP) has images turned off by default. This is done to help protect your privacy and prevent fraudsters from tracking your movements online.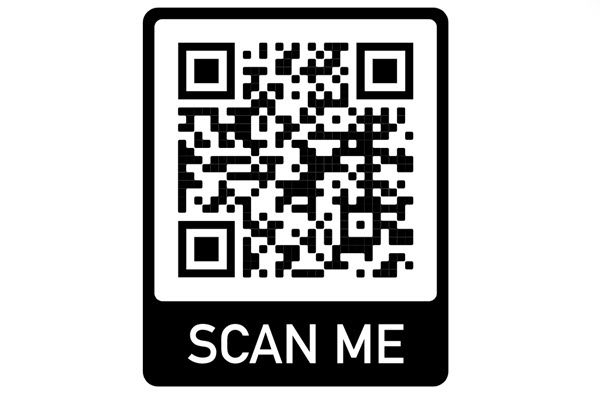 Some ESPs also have filters that remove QR codes from incoming emails. If unsure whether this is the case, you can try opening the email in another program, such as Gmail or Apple Mail.
If the QR code shows up in those programs, then it's likely that your ESP's filtering is the issue.
If you're still having trouble, there are a few other things you can try:
Check that your computer's security software isn't blocking the QR code.
Try clearing your browser's cache and cookies.
Make sure you're on the latest version of Outlook.
How Do I Log into the Outlook App with QR Code?
To login to the Outlook app with QR Code, follow these steps:
Click on the three lines in the top left corner of the main screen.
Scroll down and tap 'Settings' ->' Accounts.'
Tap 'Add account.' -> 'Scan QR Code.'
Position your device so the QR code appears within the frame. A blue border will appear around the QR code when adequately positioned. If the QR code is positioned too far away or close, scanning won't be easy.
Once the code is scanned, you'll be asked to enter your email address and password.
Tap' Sign in.' That's it! You're now logged into your Outlook account and can begin using all of the app's features.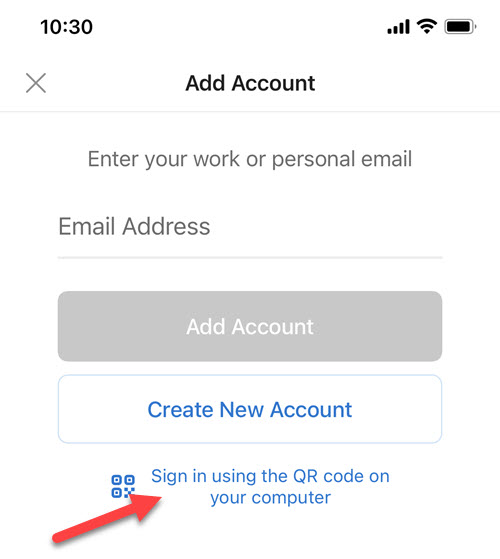 Important Note about Outlook QR Code
As described above, if you cannot get the QR code add-in in Outlook or Office 365 Outlook online web app, it is not supported in your environment. Also, it could not be enabled by your Office 365 administrator, restricted in your region, or even the add-in is no longer available from the Microsoft Add-in store.
In this case, you must use the 3rd party QR Code generators inside or outside the Outlook app.
Sysprobs QR Code Generator
Sysprobs developed a free and simple QR code generator you can use online for Outlook (or any email app) signatures. You can simply generate, download the PNG file, and include it in your email signatures or email body.
---
---
Here are a few more QR code generators you can use with Outlook.
Access the website from any browser and create the required QR code. You can create an email, VCARD (Business card for Outlook), Text, Image, and URL, which you can include in your email.
b) QRTIGER QR Code from Zapier
QRTIGER can integrate with Outlook well. You must sign up and connect with most mail apps to automate the workflow.
This add-in can be downloaded separately and installed with Outlook. A free evaluation package is available to test in the Outlook program.
Related Questions on Outlook QR Codes:
How To Add QR Code in Email Signatures?
Adding a QR code to your email signature is a great way to make it easy for people to contact you or visit your website. There are a few different ways to do this, but using a service like QR Link is the easiest way. They will generate a QR code for you to add to your signature.
Can Outlook generate a QR Code?
Yes, Outlook can generate a QR code for an email message. To do this, open the message you want to share, click the Share icon (the paper aeroplane), and click Get a link.
How do I get a QR code for my Microsoft email?
There is no QR code specific to Microsoft Outlook. However, you can generate a QR code for any email address by using a QR code generator.
How to configure Outlook on Android mobile?
Download Outlook for Android from Play Store; then, to configure Outlook on your android mobile, you need to go to the settings and choose the account option.
After that, you must select the add account option in Outlook.
Enter the email address (work or school) and then enter a password, it will take a while, and the email on the Outlook app will be configured.
Conclusion:
Keeping pace with the fast-moving world, having a QR code on Outlook will sometimes ease the issue of sharing calendars, contacts, or events. How would you prefer to use the QR code in Outlook, and what are your thoughts about it, do let us know in the comment section below.