Laptops have become an integral part of our daily lives as they continue to replace every desktop PC out there. Portability is the new trend, and laptops are definitely in the groove. Over time, new products are being introduced into the market, and there is a full range of specialized laptops to cater to different computing needs. Here we compare two significant brands, Dell vs. HP, and give our inputs in selecting the best brand and model of the laptop.
Two of the best brands when it comes to laptops are Dell and HP. Both these brands have a significant amount of fan following, but which one of them is best? Let's find out!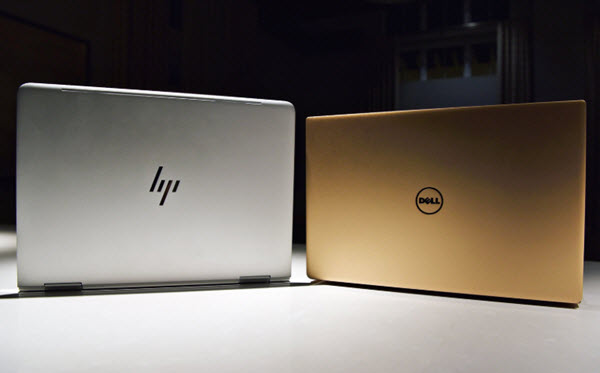 Comparing Dell vs HP in 2023
Dell Review
Dell is a multination firm headquartered in the US. It deals in the production and distribution of a variety of ethnological equipment. Dell has always been one of the very best when it comes to laptops.
These products suit anyone who works on the MS Windows platform. Dell has covered you when discussing price because the brand has various items to suit different budget requirements.
This is one department that most users across the globe think that the company hasn't optimized. The reason is that Dell emphasizes the reliability and power of all its hardware components. But there is a considerable amount of fan base that thinks Dell has much better designs than HP.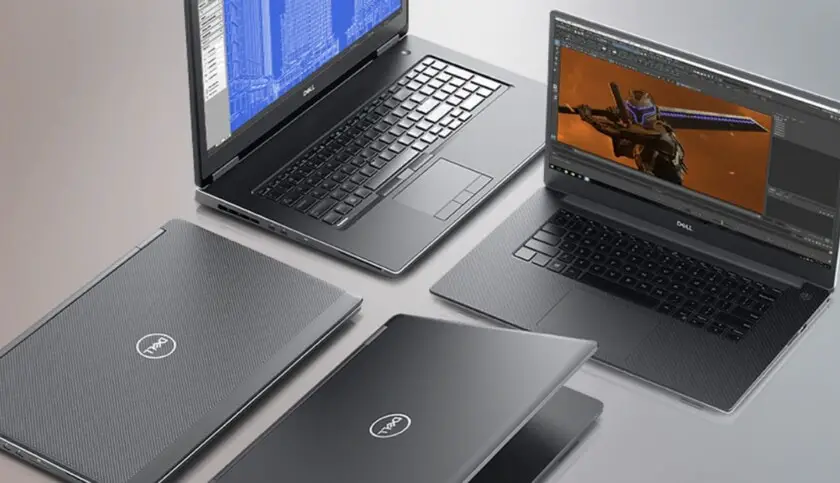 The recent series of Dell laptops come with a very sleek design, and one example of it is the XPS 13. This laptop has a very slim profile and a chassis that has appealing aesthetics.
Dell's Alienware is for gamers, and these laptops feature a backlit keyboard with all the fancy logos. Dell is way ahead of Hp in design, particularly if you compare Dell's Inspiron against HP's Pavilion.
This is the area that proves to be a fort for Dell. The company has always focused on installing the best hardware components on its laptops. There is no competition from Dell under the hood. You can find both budget-friendly and feature-friendly combinations from the brand.
For those of you looking for a laptop for business purposes, you will easily find a 10th Gen processor with Core i5 coupled with an HD graphics card from Intel. But you can also opt for high-end versions with an 11/12th Gen Core i7 processor with GTX 1080 from NVIDIA. The Alienware and the Inspiron series from Dell are all about users with different requirements served under a single roof.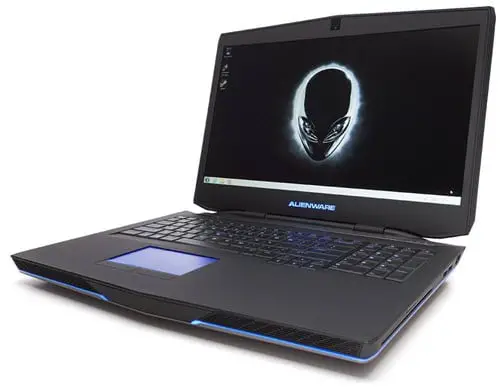 Dell again comes out on top here because they continue experimenting and integrating new technologies to provide the best user combinations. Dell laptops have bulky designs with heavy form factors because most come with dual-core processors. But they have also introduced their XPS series with a slimmer profile. The brand has also enabled users to use their mobile phones with laptops efficiently.
Dell is again a clear winner in this Dell vs HP comparison in this department. Dell is right at the top when it comes to customer support. Most of the users of Dell laptops talk about their exceptional customer service. These laptops also come with an excellent warranty to cover any accidental breakage. The company will respond immediately to your issues, and if the problem isn't resolved, Dell will replace the faulty items immediately.
Dell is prominent because of its variety of products, and you can easily find high-end to low laptops at Dell. The company doesn't compromise on quality and provides its customers with exceptional after-sale services. Buying a Dell laptop is always a safe bet as it invests in innovation and introduces new products.
Dell Laptops You Can Consider
1. Dell Inspiron 13 7000
The latest Dell XPS 13 (9310) is an ultraportable laptop with Intel's 11th Gen "Tiger Lake" CPUs, providing fast and efficient computing performance and excellent battery life. With its jaw-dropping design, stunning display, advanced keyboard, and superior performance, everything is just marvelous.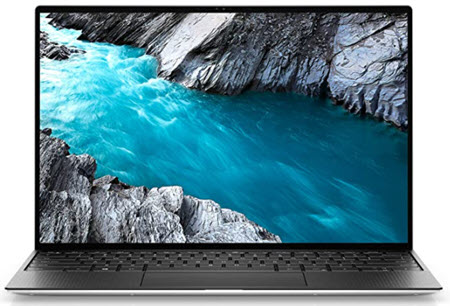 Indeed, 11th Generation Intel chips make this better than before. Besides laptop uses a small camera module and can squeeze its display without increasing the bezel size. Dell laptops are known for offering various display types as per the user's need and budget.
The Dell Inspiron 13 7000 is a highly portable laptop that uses the most excellent features available to provide an A-class experience to the user. This device's 11th-generation i5 processor offers a lot of processing power that can be used to perform various tasks. This is more than enough to fulfill your computing needs at home.
We believe this is an excellent laptop for home use as it is good enough for all your home needs.
2. Dell Inspiron 15 5000
Dell's Inspiron range of laptops has been around for a long time, but the current line comes with advanced and superior Intel hardware. The metallic lid & catchy Dell logo make a fantastic impression, and the aesthetic spreads on its base and sides, layered with metal to add sheen.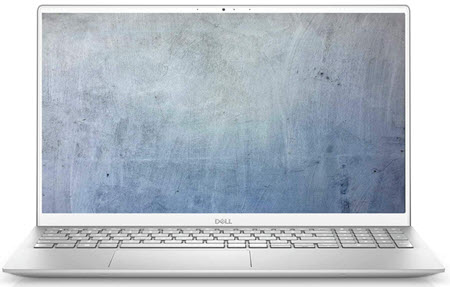 Designed for users who want to stay productive, it comes with a numeric keypad, AMD Ryzen™ 4000, and a lid-open sensor with Radeon™ Graphics. Inspiron 15 5000 has a W10 with a 15.6" display and a 1920 x 1080 pi resolution. It's powered by the Intel Core i5 processor & has 8GB RAM. Dell 15 5000 Inspiron range packs 256 GB of HDD storage.
No products found.
3. Dell G3
If you're looking for a laptop to watch movies on and play casual and light games at home, then the Dell G3 is the one for you. The Dell G3 features a wide 15.6-inch full HD display that uses advanced RGB technology to bring you the brightest and fullest colors. This is an excellent feature for those who often use their laptops for videos and movies at home.
The screen is also anti-glare, so you can forget about worrying too much when sitting in the sun or near a window.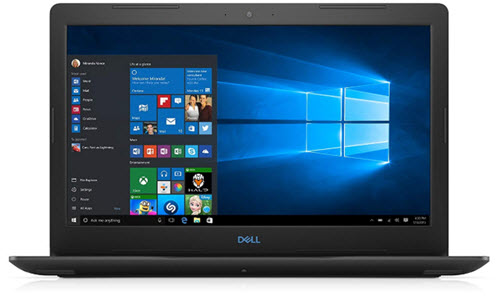 The NVIDIA GeForce graphics card included with this device also provides high-quality graphics and allows you to play several games. It is important to note that not all heavy games can be played on this home laptop; however, lighter games can be easily played. The graphics card also provides ample graphics processing power for playing HD movies.
The Intel Core i5 processor included in the Dell G3 offers ample processing power, which can be used successfully for processing data from work or just using it for analytical purposes. You can easily install any software and use it without having to worry about lags.
4. Dell Inspiron 14 5000
Dell Inspiron 14 5000 has a touch-sensitive 14-inch FHD IPS LED display that is extra crisp and clear, and the Intel UHD Graphics card is quite powerful to handle light gaming, HD videos, and any apps or program needs. Dell's 14 5000 Inspiron series is slightly more attractive than the average mainstream laptop.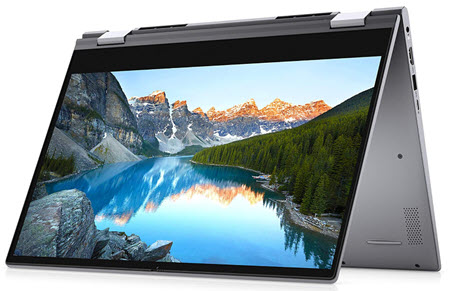 It is light and thin to make your short trips manageable. For users looking for an inexpensive, light, and thin laptop for school and home purposes (but not the thinnest and lightest), then Dell Inspiron 14 5000 2-in-1 touch series is worth putting on the list of top Dell laptops.
5. Dell XPS 13 2-in-1
Dell XPS's range of laptops has trended toward its conservative side. Both the XPS 13 & 15 models had a similar basic design for many years, with just minor feature changes in generations.
Dell XPS 13 2-in-1 is a power-pack laptop with strong processing power & provides a fantastic Windows experience to accomplish any task, whether general or using intensive apps or software, making it the best XPS series available in the market.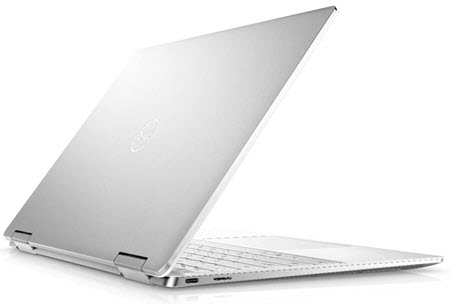 Besides, Dell XPS 13 has about each feature you want on your laptop. Stellar battery life, lots of storage, Wi-Fi 6, quiet operation, and better all-around performance made this a champion of Windows laptops.
6. Dell Inspiron 15 Laptop (3583-7202)
The Dell Inspiron 15 is another newest model designed especially for gamers. This laptop runs on an Intel UHD Graphics card, Core i3-8145U CPU with 8GB RAM. Though it might not be a high-end gaming device like other models, it is strong enough to handle most PC games. Besides gaming, you can watch full-HD movies with vibrant colors.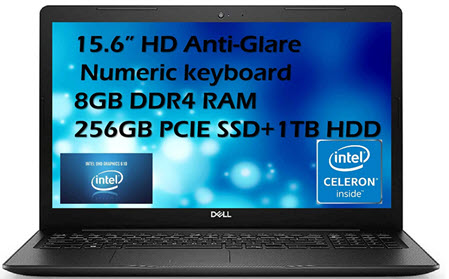 Dell Inspiron 15 color viewing is brilliant for watching movies and shows. It gives bright and clear pictures. This laptop weighs just 4.4 pounds and can fit easily in your bag. This laptop is perfect for students at work, school, and for entertainment.
Dell 2021 Flagship Inspiron 15 3583 Laptop 15.6" HD Anti-Glare...
[Display] 15.6 inch HD ( 1366 x 768 ) Anti-Glare LED-backlit Display, Intel UHD Graphics 610 Integrated deliver rich, Great for Work From Home, Remote work, Student, Professionals, Small Business, School Education, and Commercial Enterprise, Online Class, Google Classroom, Remote Learning, Zoom Ready
HP Review (Dell vs HP)
HP directly competes with Dell and is also very popular among users across the globe. The company began its business by selling workstation laptops of robust quality. These workstations were not very appealing in looks but weren't expensive either. One feature where HP is strong was their durable form factor in the earlier designs. Now the company is expanding its operations worldwide.
In recent times, HP has considerably improved its design aspects, particularly if you compare the current models with the earlier ones. The Spectre x360, for instance, comes with aluminum chassis and has expertly developed hinges that make the laptop turn into a tablet.  With the newest series, HP has taken the lead over Dell.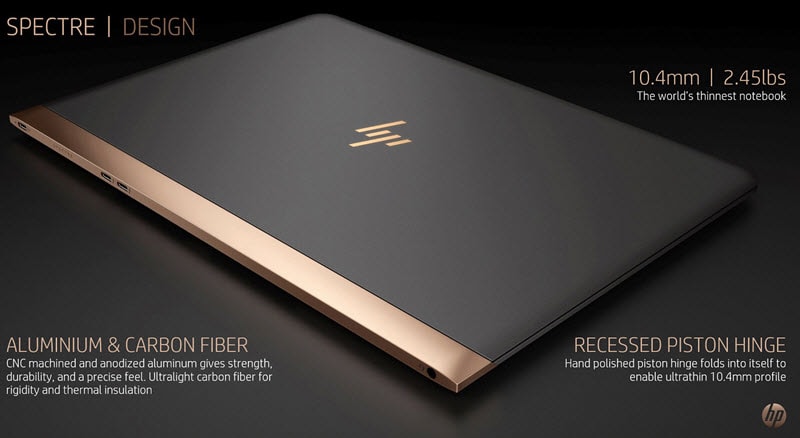 In terms of quality, HP is not as good as Dell, but it does provide the users with matching specifications to Dell. The processors from Dell perform much better and faster. But HP's battery life is outstanding. For this reason, if you want a laptop for heavy use, go for HP.
HP has raised its game a couple of notches in the past years, just like Dell. The company has introduced some modern lines of laptops that are awe-inspiring. But Dell has shown more growth than HP because they target a much broader user base than HP.
On the other hand, HP also focuses on various other products like scanners and printers, and developing laptops isn't currently a part of their business strategy. Not as good as Dell, but HP is defiantly an option to consider judging by the current standards.
HP is very active when it comes to customer support. They provide services to their customers on the phone and use social media for this purpose. However, users have mentioned that HP phone assistance is not in the same category as Dell. Due to the reason that most of HP's services are outsourced, Dell turns out to be the winner in this scenario.
HP has laptops that are visually appealing and come with the right quality components.  These laptops are best for heavy use and are a good option for business people and gamers. HP also has a range of products for its users with varying budgetary needs.
HP Laptops
1. HP Pavilion Flagship 15.6″ FHD IPS Micro-Edge
The HP Pavilion Flagship 15.6" FHD IPS Micro-Edge laptop is a unique class of budget-friendly and high-performance laptops. This category-bending specification comes at a price that beats even an average smartphone. HP Pavilion Flagship laptop is powered by the 11th Gen Core i5-1135G7 processor, coupled with 8GB RAM, and has plenty of storage options.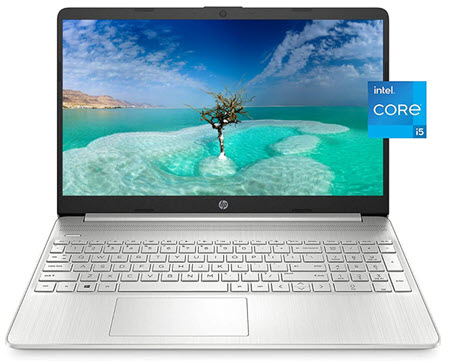 The laptop has an in-built Windows 10 Home OS. When it comes to the graphics card, then this laptop has an integrated graphics card that will manage graphical functions. Besides, it has a 3-cell Lithium-Ion battery & weighs just 1.75 Kg.
2. Newest HP 14-inch Chromebook
The HP Chromebook 14 will be an excellent laptop for you to use at home if you frequently use laptops for video calling and video conferencing. The HP Chromebook 14 uses a wide-angle HD webcam. This webcam provides a video output of exceptional quality, which is ample for video conferencing informal settings. Not only that, but you can also make home videos for YouTube and other social media networks as well.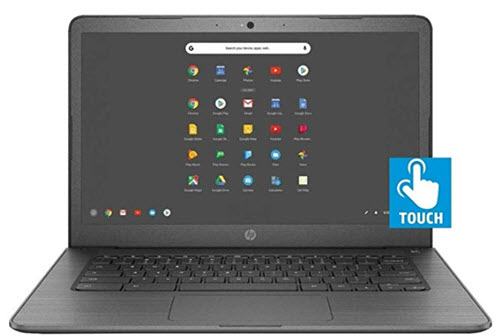 The HP Chromebook is not a particularly powerful computer to use at home. So if you're expecting this laptop to run some heavy software or data-centric analyses, however, this laptop should provide you with enough power for light work at home or casual movie watching.
The Chromebook is known for being exceptionally light and slim. This makes it super portable and light in weight. You can take it anywhere, and you won't feel like you're carrying a lot of weight as all the components used are specially made to be light.
3. HP Pavilion 15.6″ FHD Gaming Laptop
The HP Pavilion FHD Gaming is the most powerful and stylish Gaming Laptop & it is powered by the Quad-core and clocked at the speed of 2.4GHz & sports 15.6" FHD, which comes with 1920 X 1080 pi resolution, so the quality of the picture is detailed and crisp. It has a big screen size for enriching gaming, video watching, and surfing experience.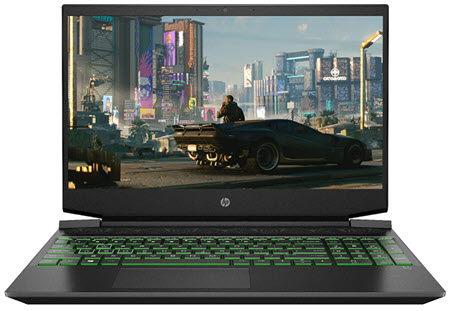 Looking at the memory, this laptop comes well-equipped with a 1TB hard drive and 8GB DDR4 RAM, thus making it easy to store a huge amount of data. It is backed by Li-ion Battery that keeps this device running for 6 – 7 hours or more. 
4. HP 15t-dy200 CTO Touchscreen Laptop
Stay connected with HP 15t-dy200 CTO Touchscreen Laptop with a long-lasting battery and a portable and thin, micro-edge design. Made to keep you entertained and productive from anywhere, HP 15-inch diagonal laptop provides satisfying performance & expansive display – allowing you to stream, surf, and complete your tasks quickly.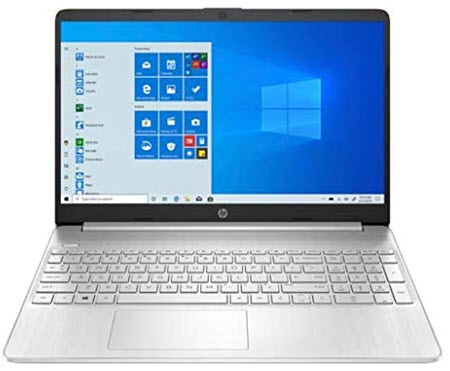 Enjoy your screen with a 6.5mm micro-edge display, and the Fast Charge technology of HP allows you to work, watch videos, and stay the whole connected day. Build-in precision touchpad with multi-touch support speeds up navigation & productivity.
Sale
5. HP Chromebook 11
The HP Chromebook 11 is a budget laptop that is compact and offers up a lot of portability. The HP Chromebook is smaller in size when compared to other HP laptops on our list of top picks. This particular HP laptop uses Intel Celeron as its processor. This processor is relatively slow when compared to other laptops. This is a good laptop for home use if you plan on using it for fundamental purposes.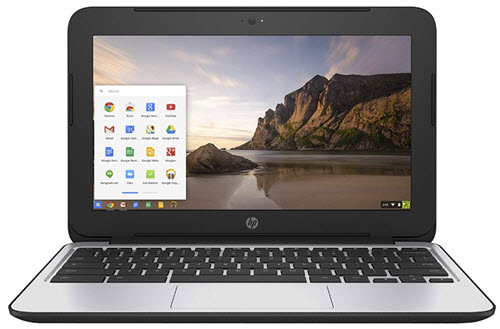 The storage offered by this laptop is ample for your photos and videos. You can also store some movies on it; however, you will have to delete them soon enough because the 256 GB of hard drive space might not be enough to keep them all on your computer.
This laptop is known primarily for being lightweight and compact. So if you're looking for a laptop that you can easily carry around without worrying too much about the device's weight, then this laptop is undoubtedly the best for home use.
6. HP – Pavilion 15.6″ Gaming Laptop
The HP Pavilion Gaming 15.6" Gaming Laptop series is an entry-level powerful gaming device that comes well-equipped with mid-range hardware. The laptop is powered by the Ryzen 5 4600H & GeForce GTX 1650GPU. Thus, this laptop has more powerful hardware than other models.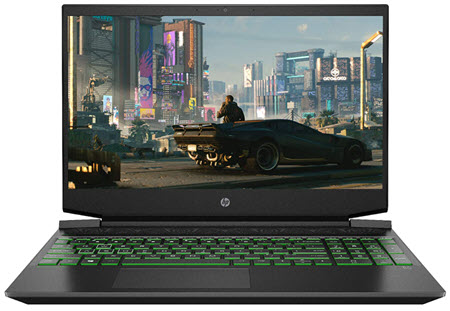 The best part about this HP Pavilion laptop is that it can work without Intel, and its powerful hardware configuration effectively brings modern computer games on its 15.6" screen size. It is complemented by the NVMe SSD, 8GB RAM (dual-channel mode), and fantastic battery life.
7. 2020 HP Pavilion 15.6″ FHD 1920 x 1080 Laptop AMD Ryzen 5 4500U
HP released their new version of the Pavilion Gaming 15 range of laptops quite early this year. The 2020 HP Pavilion laptop has 16GB dual-channel and DDR4-3200 memory, than LPDDR4X. Though we predicted it to be a normal configuration for the mid-range and entry-level systems, higher-end stuff can use LPDDR4X memory.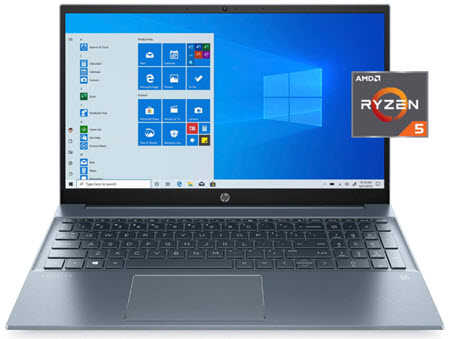 With an STB ratio of 85%, HP Pavilion 15 is not the slimmest notebook, but its bezel display is invisible. Some other features include Wi-Fi 6 antenna, a 720p webcam, and a fingerprint reader for biometric authentication.
Sale
Final Verdict
There is no doubt that both these brands are top-notch, and several users of different usage categories use them. But when deciding between Dell vs HP, the user must carefully analyze each of them based on their features.
In simple words, HP is better than Dell in designing the form factors. On the other hand, Dell has much more innovative designs than HP. However, Dell provides users with much better hardware and components in terms of quality than HP.
Our final verdict will be that Dell is better than HP because they focus on innovative and quality products backed up by top-notch customer service. On the other hand, some laptops from HP are far better than Dell's in the exact specification and come at a better price.