Are you looking for a new laptop and wondering if Gigabyte is a good brand? Well, you've come to the right place! In this blog, we will look at Gigabyte's laptops and understand how good Gigabyte is in choosing a brand for our requirements.
GIGABYTE: The Brand Value:  

Gigabyte is a Taiwanese multinational corporation that manufactures computer hardware and electronics.
The company's head office is in Taipei, Taiwan, and its branches are in various parts of the world, including the United States, Europe, and Asia.
Gigabyte is best known for its motherboards and graphics cards. The company also produces other computer hardware components such as laptop computers, desktop computers, netbooks, Ultrabook, Intel NUCs, tablets, smartphones, servers, and storage devices.
Gigabyte has expanded into the consumer electronics market in recent years with products such as mice, keyboards, headsets, gaming laptops, and desktops.
So, is Gigabyte a good brand for laptops? In general, yes. Gigabyte laptops are well-built and offer good value for money.
The Aorus & Aero laptop models are particularly popular with gamers thanks to their high-end specifications and reasonable price tags.
Best Gigabyte Gaming Laptop
With so many different laptop brands on the market, it can be hard to know which one to choose. If you're searching for a gaming laptop, you might wonder if Gigabyte is a good option.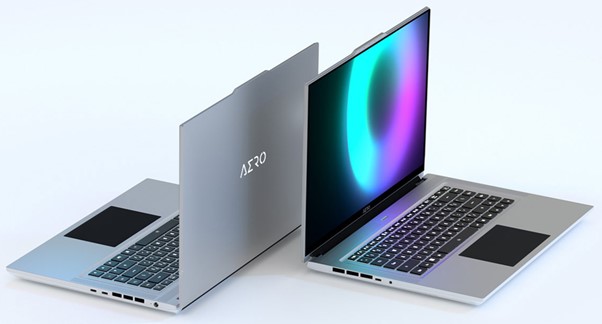 The best option from Gigabyte is the AERO 16. It's a powerful machine with an Intel Core i9 processor and NVIDIA GeForce GTX 3080 Ti graphics card.
It also has a 16-inch 4K UHD display, making it perfect for gaming and other multimedia applications.
Is Gigabyte Considered a Good Brand for PC Motherboards?
Gigabyte's motherboard business currently accounts for over 50% of the company's total revenue. Its main competitors in the motherboard market are Asus and MSI.
Gigabyte is considered to be a Tier 1 brand for PC motherboards. It produces high-quality products that are reliable and compatible with the latest CPUs and GPUs from Intel and AMD.
Gigabyte vs. Asus vs. MSI, Which is the Best?
In the world of laptops, a few brands stand out above the rest. ASUS, MSI, and Gigabyte are all well-known for their high-quality laptops that offer great features and performance. But which of these brands is the best?
We need to look at a few different factors to answer this question. First, let's look at each brand's price range.
ASUS and MSI offer a wide range of laptops, from budget-friendly options to high-end models. Gigabyte, on the other hand, tends to focus on the mid-range market.
When it comes to features, all three brands offer a variety of options. ASUS is known for its robust gaming laptops, while MSI is popular for its thin and light Ultrabook. Meanwhile, Gigabyte offers a good mix of gaming and productivity features.
As far as performance goes, all three brands offer laptops that can easily handle demanding tasks.
Overall, it's hard to say which brand is the best. It depends on your needs and budget.
How to Pick the Right Gigabyte Laptop?
When it comes to choosing a laptop, there are a few things you need to keep in mind.

Budget, Needs, and Preferences
If you're looking for a Gigabyte laptop for gaming purposes, you'll want to focus on models with a powerful graphics card and processor.
You'll also want to ensure that the display is large enough and has a high resolution.
Also, features like a backlit keyboard and long battery life are a must.
You might also consider getting a model with extra security features like a fingerprint reader.
Finally, if you have specific preferences regarding the size of the laptop or the type of keyboard, you'll want to ensure that the Gigabyte model you choose has those features.
Once you've considered all these factors, you can start looking at specific Gigabyte laptops and comparing them.
This will help you reduce your options and locate the ideal laptop for your requirements in this brand.
Gigabyte Laptops for Students
When buying a laptop, there are numerous things to consider; one is the brand.
Gigabyte laptops are known for their durability and quality, but they can be on the expensive side.
If you're looking for a laptop that will last you through your studies, Gigabyte is a good option. However, if you're on a budget, better choices may exist.
Regarding features, Gigabyte laptops have everything you need for schoolwork and more.
Overall, Gigabyte is a good laptop brand if you're looking for quality and durability.
However, consider your needs before purchasing to ensure you get the best possible value for your money.
Gigabyte Laptops for Business
Gigabyte laptops are reliable, affordable, and offer a great user experience. Here are four reasons why companies consider buying a Gigabyte laptop for their business:
Their laptops are known for their reliable hardware. The company uses high-quality components in their laptops, which results in fewer issues and a longer lifespan.
It offers some of the most affordable prices on laptops in the market. This makes them a great option for businesses on a budget.
Gigabyte laptops offer a great user experience thanks to their well-designed hardware and software. The company's laptops are easy to use and have plenty of features that businesses need.
Excellent Customer Support
If you have any issues with your Gigabyte laptop, you can rest assured that the company's customer care team will assist you in effectively and swiftly solving them.
The Pros of Gigabyte Laptops
Laptops made by Gigabyte are renowned for their superior quality and power.
If you're looking for a laptop that can handle gaming and other demanding tasks, Gigabyte is a good option. Some of the other advantages include the following:
They're affordable. Gigabyte laptops are cheaper than many of their competitors, making them a good option if you're on a budget.
They have a wide range of products. Gigabyte offers a wide variety of laptops to choose from, so you're sure to find one that meets your needs.
They offer good customer support. If you have any problems with your Gigabyte laptop, you can contact customer support for help.
The Cons of Gigabyte Laptops
Also, these laptops have a few drawbacks worth considering before making a purchase.
One of the most significant issues is that Gigabyte laptops are not always widely available in stores, so it cannot be easy to find one to test before buying.
Another downside is finding spare parts and technicians in your local market is more complicated than other known brands like HP and Dell.
Does overclocking void the warranty Gigabyte?
Yes, overclocking does void the warranty on GIGABYTE laptops.
Gigabyte Laptops for Gaming?
Gigabyte laptops are known for their great performance, especially when it comes to gaming. The best model available right now is AERO 16.
It's tough to say if Gigabyte is a good laptop brand because opinions are divided.
Some people love their Gigabyte laptops and find them durable and reliable, while others have had negative experiences with customer service and faulty hardware.
From our side, we can happily conclude that Gigabyte is an excellent brand.
Please let us know your thoughts on the brand; if you're interested in purchasing a Gigabyte laptop, motherboard, or GPU, it's essential to research before making the purchase.