When choosing a portable computer, we are accustomed to choosing between a Windows laptop and a MacBook, forgetting one of the best portable student laptops, the Chromebooks.
After its launch, Chromebooks took the market by storm. They were a better choice than a budget Windows laptop and were immensely popular among the students. The Chromebooks come with big screens and standard keyboards while keeping the device light and portable.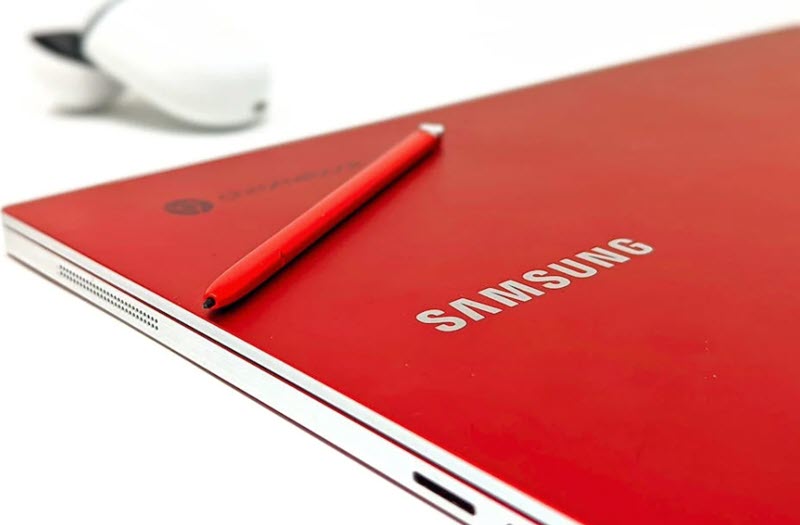 So, in the following article, we will be answering a few burning questions-what is a Chromebook and Chrome OS, how is it different from a traditional Windows laptop, and how to unblock websites on school Chromebooks?
What is a Chromebook?
The choices used to be between a Windows laptop and Apple's MacBook for a portable computer. But Google introduced a third choice in 2011 in the form of Chromebooks.
So, what are Chromebooks? Do they run on Windows? Well, Chromebooks are different, to say the least. Windows or macOS don't power these portable laptops. They run on Linux-based Chrome OS instead.
Like MacBooks and Windows laptops, Chromebooks are portable devices based on Chrome OS. It is an OS that runs in a browser. Vastly different from Windows or Mac computers but has plenty of app support. Essentially Chromebooks are not designed to carry out heavy workloads.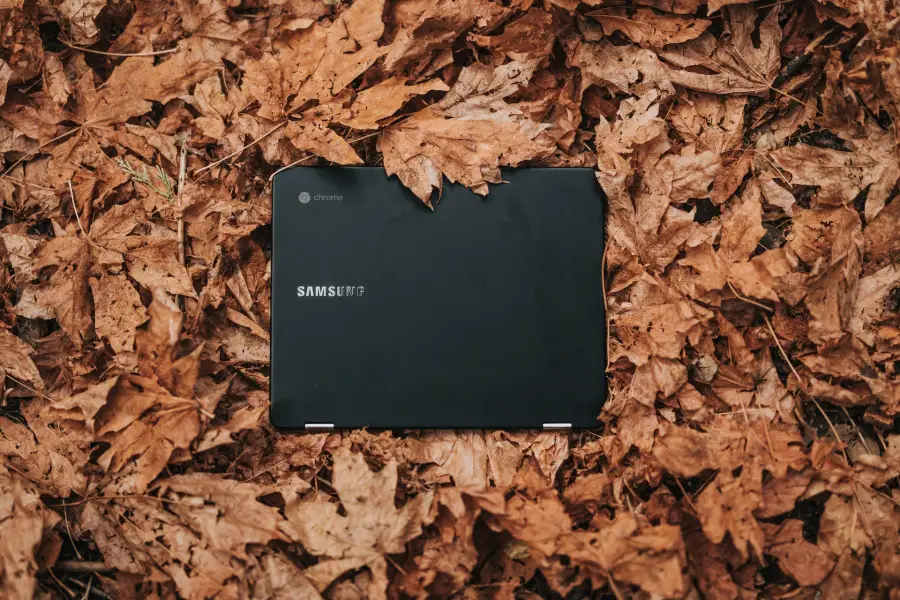 If the workload concerns a web browser, the Chromebook will do a fine job executing them. But when it comes to app-specific tasks with heavy workloads, it is best to steer clear of Chromebooks.
How to Unblock Websites on School Chromebooks?
Chromebook is powerful devices targeted toward school and college students. It is an easy-to-manage and portable device.
If you have purchased one, you may have noticed that some websites are blocked by default on this device, which you may regularly use for your work. Unless you unblock the desired websites, it will create a problem with your work.
So, is it possible to unblock websites on a school Chromebook?
Well, it is possible to unblock the websites on a school Chromebook. There are few ways to do it from the Chromebook settings and a third-party application. We will show the steps for both.
Unblock Websites on School Chromebooks from Settings
The easiest way to unblock websites on a school Chromebook is from the device's settings. Here's how to do it.
Open Chromebook Settings.
Navigate to Privacy.
Click the Block Sites option under the Content Restrictions tab.
After that, enter the website address in the URL box and click the Add Site button.
Now, you can access the desired website with ease. But this method only applies if you have to access one or two blocked websites. If the number of websites is greater, you better use the following method.
Unblock Websites on School Chromebooks Using RollApp
RollApp is an on-demand service. It runs on the cloud and instantly delivers third-party SW applications for web browser-based devices. Here's how to use it.
Open the RollApp on your Chromebook.
Create an account.
Open Menu and go to Apps.
Scroll down and look for Brackets, and click on it.
A new window will pop up.
Click the Lightning Shaped icon on the top corner of the window.
An older version of Chromium will appear on the screen.
This is it. Now you can access any website of your choice from here.
User a Web Proxy
Using web proxy servers is another way to unblock websites on your school Chromebook. A web proxy server is an intermediary server that requests web pages from the internet and relays them back to you. The IP address of the web proxy server is usually different from your IP address, so it provides anonymity while browsing.
To use a web proxy server, enter the URL of the website you want to access in the proxy URL box and click "Go."
The proxy server will then serve up the requested website. It should be noted that some websites may not be able to be accessed using a web proxy due to certain restrictions put in place by the website administrators or ISP.
Using web proxies is a convenient way to unblock websites on a school Chromebook without needing any additional software or applications. It also makes it easy to switch between different websites without reconfiguring settings or breaking out of restrictions imposed by IT policies in schools and colleges. But as a student, you must have a valid and secured web proxy address working on your school network. 
VPNs Can Still Work on Chromebooks:
Using a VPN (Virtual Private Network) is one of the most secure and effective ways to unblock websites on a school Chromebook. It allows you to access content that firewalls or other school restrictions may block.
First, download a reliable VPN provider app from the Chrome Web Store.
Once downloaded, open the app and sign in using your credentials.
Once logged in, choose a server location and connect to it.
This will establish an encrypted connection between your device and the server.
Your IP address will be changed to the server's location so all data passing through it is secure and encrypted. Now you can easily surf any website without worrying about being blocked due to restrictions imposed by school administrator or firewalls set up in educational institutions.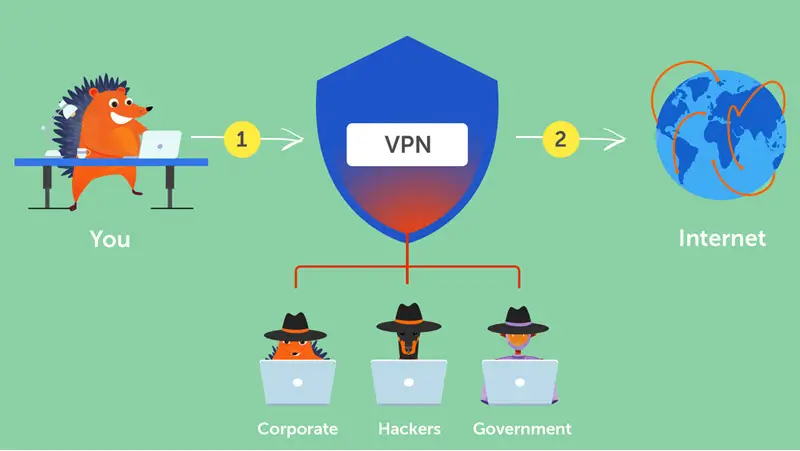 Remember: For this to work, you need to have a VPN account. Free VPN tools may be harmful or show many inappropriate advertisements. Also, if the VPN protocols are blocked in your school or college network, this method will not work.
What is Chrome OS?
After the Chromebooks, it's time to discuss the Chrome OS. In short, it's an operating system based on the Chrome browser. Hence, the name Chrome OS. So, anything and everything you can do on Chrome OS on Microsoft Windows and macOS; you can do on Chrome OS.
This general simplification makes Chrome OS sound like a glorified version of the Chrome browser. But it's not. Well, at least things have been quite different in recent years. Now Chromebooks support Android applications and even support Linux applications.
Chromebooks have become more valuable than before and are more than just a browser-based operating system. However, you won't get a complete desktop experience like Microsoft Windows or macOS. But you will have all Android applications and a great selection of Linux desktop applications.
Advantages and Disadvantages of Chromebooks
The uses of Chromebooks are perfect for some cases but not so ideal for others. So, you are getting a portable computer suitable for specific tasks only.
So, let's examine the advantages and disadvantages of these Chrome OS-based computers.
Advantages
As said earlier, Chromebooks are suitable for specific works for a specified group of people.
Great for students and light use: Chromebooks are great for light use, especially for the work that can be done using a browser. So, Chromebooks are excellent for the typical work-from-home situations, online classes, and meetings, and even using Google Docs and preparing spreadsheets.
Excellent battery life: Chromebooks have a significantly better battery life than similarly priced Windows laptops. This is great as budget Windows laptops have a reputation for having poor battery life. Indeed, the device you are getting is not so flexible with workflow, you can use it only for specific work, but this sacrifice is getting you pretty decent battery life.
Fast performing: Windows laptops are surely powerful, but they need a lot more power to match the performance of a similarly priced Chromebook. These lightweight Chrome OS-based computers can be mind-blowingly powerful and can work efficiently. The credit goes to a simple operating system and capable internals.
A Cheaper price tag: Generally, Chromebooks are more affordable portable computers than Windows laptops with similar specs. This worked in favor of Chromebooks. Also helped students or education societies adopt them. This gave Chromebooks a great market value and helped to become a significant contender. Premium Chromebooks are also available, and they can cost quite a bit. But those devices aren't for everyone.
Disadvantages
No matter the advantages of using a Chromebook, the device is useless for specific tasks. So, here are a few examples of such use cases.
Not for gaming: Using a Chromebook has its advantages, but gaming is not one of them. Sure, Chromebooks have Android app support; it makes mobile gaming an option, and there are also browser games. But Chromebooks are out of their depth if you want to play demanding PC games like Call of Duty or Battlefield. Cloud gaming is an option for Chromebook users, but the options are still pretty limited, especially after Google shut down Stadia.
Not the performance powerhouse: Chromebooks are comparable to low-end budget-friendly portable computers. So, they are not the performance powerhouse you expect them to be. They can't handle 300 browser tabs or other demanding tasks. More powerful options indeed exist. If you want something to run powerful Android and Linux applications, you can go for something like the Pixelbook Go or the Samsung Galaxy Chromebook 2.
Not suitable for the creators: Chromebooks are not suitable for creative professionals unless you are a writer. In that case, it will work wonderfully. Google Drive is built-in, and it's also possible to get Microsoft Office and Skype on these devices. But the Chromebooks aren't powerful enough for 3D editing, even on the top-end powerful Chrome OS devices. The powerful editing tools aren't available on Chrome OS; the only option is to work with the Lightroom Android app and other mobile photo editing tools. Video editing is still possible, requiring a fast internet connection, and most common editing tools won't be accessible.
Also Read: Chrome Is Now The Least Secure Browser: Use These Alternatives
Difference Between Chromebook and Windows Laptop
Regarding hardware, Chromebooks are not so different from standard Windows laptops.
The most significant difference comes down to the operating system powering the Chromebooks, which is Chrome OS. Compared to Microsoft Windows, Chrome OS is a vastly different experience. Physically, the design and the primary hardware are similar to tablets and 2-in-1 laptops.
The significant difference between a Chromebook and a traditional laptop comes from built-in storage space. The internal storage is limited. It usually doesn't create issues as the Chrome OS is essentially light, but most applications are web-based.
The storage requirement isn't essentially demanding. But there are ways to expand it using external hard drives or SSDs. The presence of an SD Card slot is another big difference. It is not available in all Chromebooks, but some Chrome OS laptops have one. Last but not least, Chrome OS is heavily reliant on cloud storage.
Chromebooks are great if you are okay with a browser-based operating system with limited features. These are budget-friendly, portable devices that don't even compare to Windows or macOS laptops in terms of power.
So, for school to college students, these are great devices as long as you are not into heavy work like gaming or editing. But you may face issues while accessing certain websites for your work. You may find them blocked on the Chrome OS. Don't worry if that happens; there are ways to access blocked websites on Chromebooks, as shown in the above article.