Debian is another popular Linux distribution developed by the community-support Debian project. It has plenty of free and open-source ready-to-use software in it. It is one of the oldest OS based on the Linux Kernel for a long time.
The latest version comes with more than 59000 packages. Here we installed the latest Debian 10 "buster" version on VirtualBox with Windows 10 host, updated and built the VDI image for easy download. The same image can work on Windows 11 and macOS too.
Debian supports more hardware architectures than any Linux OS versions in the market, for example, amd64, i386, ia64, and more. The below pre-installed image is made in 64bit (amd64) platform, so make sure your host computer can support 64-bit architecture.
If you have any kind of legacy computer with outdated hardware and you want to use Linux on it, then Debian is the only choice since most of the other Linux operating systems drop the support for old hardware.
Debian is a stable and secure OS that can be used in the personal and business environment. Another reason why Debian stands out is driverless printing. That should help to use most of the printers without driver installation.
Compared to Ubuntu, Debian is super fast and lightweight since it does come with the bare minimum bundled packages additional software and features.
It is an excellent Linux distribution for learning UNIX commands. We will be adding the server version soon that will be available as a pre-installed VDI image here.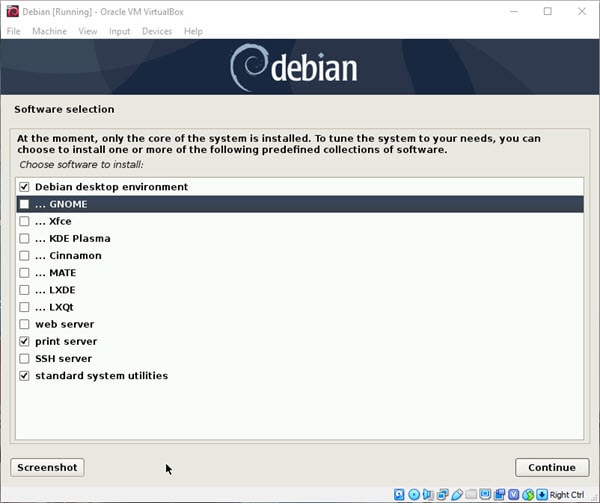 Download Debian Pre-Installed Images (64Bit only)
Username: sysprobs
Password: sysprobs123
Platform: 64Bit
OS Update: Installed (as of 20/09/2019)
VB Guest Additions Tools: Not Installed
Minimum VM Config: 2 VCPU, 2GB RAM, 3D Enabled Display
Language: US English