Linux Mint is a super light Linux OS which can work much better with VirtualBox on your Windows or Mac computers. It is based on Ubuntu, but it consumes fewer resources than famous Ubuntu. That makes Linux Mint as the ideal choice to experience Linux on low-end hardware configuration Windows PCs. You can find the download link of pre-installed latest Linux Mint VDI below. This build has the Cinnamon desktop version.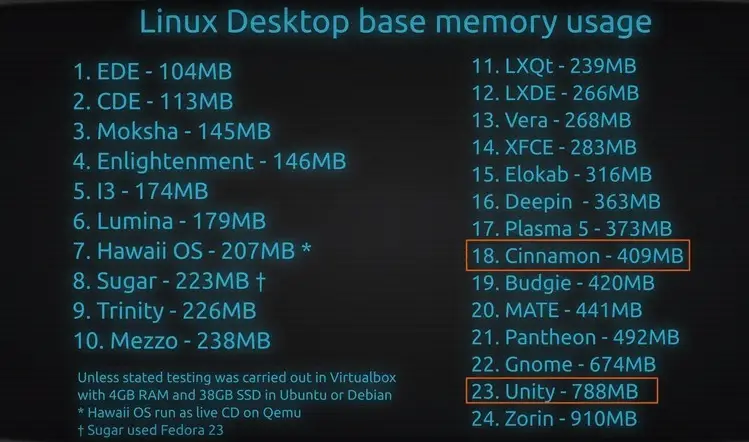 If you are familiar with Windows OS taskbar and start menu environment, you will amaze to see the similar interface on Mint Cinnamon. Compared to GNOME and Unity, the Cinnamon consume less memory which is great to run as a virtual machine.
It has a simple and lighter version of a software manager to manage the software and packages inside this Linux version. You can easily feel the lightness of the OS while working even as a virtual machine. It must work better when you use it on the physical hardware directly.
We downloaded the latest Linux Mint 19.2 "Tina" ISO from the official site, installed and updated to the latest patches. Even without VirtualBox guest additions, it works great on Windows 10 as a virtual machine. The latest version of Cinnamon came after several improvements and customization. It is one of the most configurable and productive Linux OS compared to any other distributions. As mentioned earlier, if you are switching or trying a new Linux OS from Windows OS, then Linux Mint with Cinnamon will not disappoint you at all. Graphical User Interface can do many tasks without using terminal commands
Download the below pre-installed VirtualBox image of Linux Mint and have a working OS almost instantly. We saved your time of downloading ISO, installing and updating an OS.
Download Linux Mint 19.2 VDI -Cinnamon (64-bit)