Building a home media server for multimedia purposes is a really great thing for many reasons. Reasons like, you have some old computer hardware in your home which you want to put to use, you want to access your files remotely or if you just want to experiment with servers just for curiosity. Even playing multimedia and movies from the network share is really fun and convenient.
Finding hardware for a simple home server is no big deal. You just want a casing with good cooling options, a processor and motherboard which can handle what any server can, reliable storage and good internet. The most difficult thing is probably deciding which server OS you should use. There are many options to choose from and here are some of the best options for a home server OS.
7 Best Home Server OS in 2022 for Media Lovers
OpenMediaVault is the best and most lightweight home server OS that is built using PHP-AJAX. OpenMediaVault is a network-attached storage (NAS) solution built on Debian Linux with a very interesting modular design. The modular design means that its features can be extended through the use of plugins just like how you would add plugins to your web browser.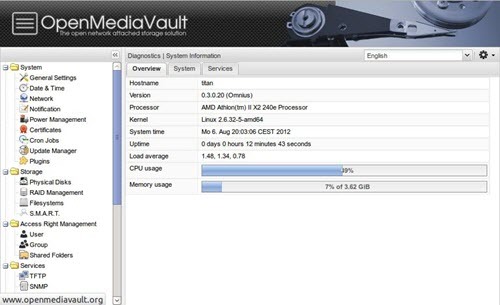 OpenMediaVault has a web-based administration that is easy to understand with support for multiple languages, scheduled jobs. Networking support includes IPv6 support and Wake On LAN. OpenMediaVault can support hard drives with GPT partitions, EXT file system, and its further types and multiple features for volume management. Being a server OS, it supports the SSH, FTP, TFTP, SMB, CIFS, Rsync, BitTorrent services and protocols which can be expanded with plugins.
FreeNAS is the first recommendation for the home server OS by many people who have experience with home and small-scale servers. FreeNAS is the most popular server OS which is more focused on power users, so this may not be recommended for people who are making a home server for the first time. FreeNAS' latest version supports the ZFS file system with support for different RAID configurations but it requires a lot of RAM. For every terabyte of storage, FreeNAS requires 1 GB of RAM. Because of this, you will need newer hardware to make a server.

FreeNAS is recommended if you are making an enterprise-grade server for your home or small office. FreeNAS supports plugins like Plex, Transmission and Subsonic FreeNAS also supports backup services like PC-BSD Life Preserver, Windows Backup, rsync and can encrypt and take snapshots of your entire storage. FreeNAS is based on FreeBSD.
XigmaNAS (previously called 'NAS4Free') is very similar to the FreeNAS server OS if you want to make a server with low-powered hardware. It is a lightweight OS that is highly recommended for people who want to make a home server with old components.

XigmaNAS is essentially a modified and customized build of FreeNAS which is being developed, maintained and supported by the community. XigmaNAS supports both simple and advanced file systems for file servers. The only thing which is not in XigmaNAS is the support for plugins, like FreeNAS and Amahi server OS has, which can be very useful if you want a home server.
Amahi is the most stable and simple home server OS for people starting to build their very own home server. Amahi is built on the Fedora Linux distribution with a web-based interface and is regarded as the best free home server OS next to FreeNAS.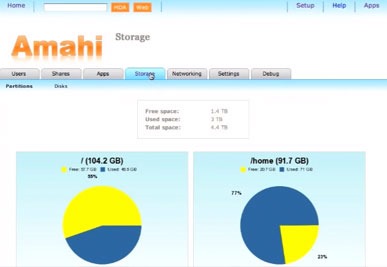 Amahi can do what a Linux Server distribution can do but with a much simpler and easier user interface designed for newbies. Amahi has support for multiple apps and plugins like Plex, Crashplan, Transmission, OpenVPN, Sick Beard, and Couch Potato. Some plugins may not be free but Amahi OS is one of the best choices for media lovers who are new or experienced in-home servers.
Most of the server OS in this list are based on Linux distributions and also Linux Server distributions are the most used server OS for servers that provide hosting for many websites. If you have used Ubuntu or Debian before whether you are a developer, a graphic designer or a video editor, Ubuntu Server is also a very nice option for your home server.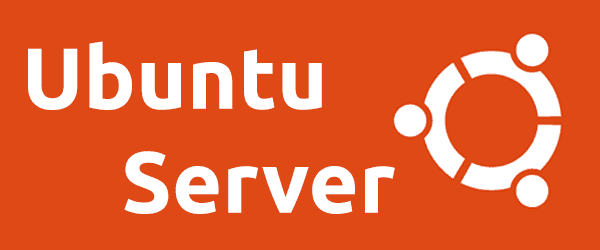 Ubuntu Server is simple for Linux users who are comfortable with command-line interfaces. Since this does not have a proper GUI, your home server won't have to waste resources on rendering a GUI.
You could also try Debian or Xubuntu which are very lightweight and have a GUI which you can access through remote desktop software like TeamViewer and use like any other computer.
ClearOS is a community developed home server OS that targets home users, hobbyists and developers. ClearOS is available as a free community edition and paid professional edition. ClearOS provides a minimal web-based interface with support for some apps like Plex.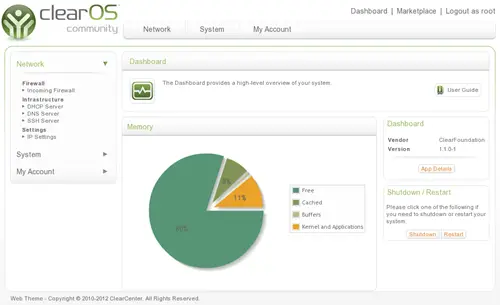 ClearOS does not provide as many functions as the above mentioned OS does, but it is good for a simple file storage server and would only be recommended for developers and not a top recommendation for people new to home servers. You can try out an online demo of ClearOS on their website to find out if it is suitable for you or not.
OpenFiler is a really good home server OS for making a NAS or IP storage gateway. It is suitable for making a server with very large storage needs with support for different protocols and filesystems. Some of the protocols and filesystems it supports are NFS, HTTP, FTP, rsync, different configurations of RAID and journaled file systems with 8TB and more storage.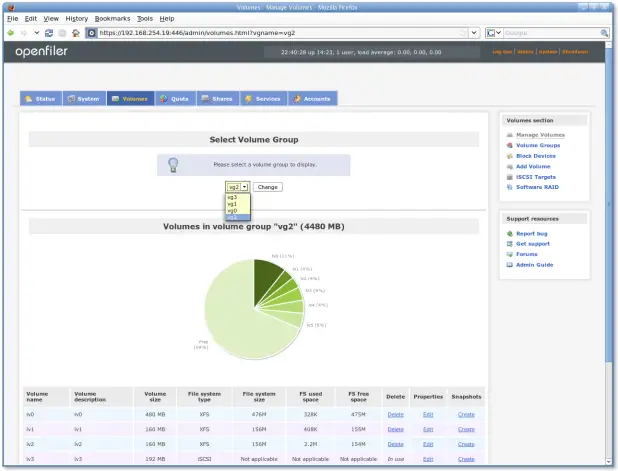 OpenFiler has an easy to use web interface which is suitable for a server OS like this one. It is available as an open-source edition which is the free and commercial edition for business.
These were some of the best home server OS for media lovers in the year 2022. A home server for storing movies and other media is best if you want to store files that you want to access from anywhere you want and you don't want to rely on cloud storage services that require subscription charges.