When someone starts to explore Linux for the first time, it's only natural to get confused by so many flavors. Thus, here we are, comparing two Linux distros to make your decision-making easy.
In this OpenSUSE vs Ubuntu head-to-head battle, we will compare all the core aspects, features, and the good and the bad of each distro. If you're unsure whether you should go with Ubuntu or OpenSUSE, this article will guide your choice.
So without further ado, let's get this battle started!
Overview & History
First, you should get a small introduction to openSUSE and Ubuntu, the distros we're going to compare today.
openSUSE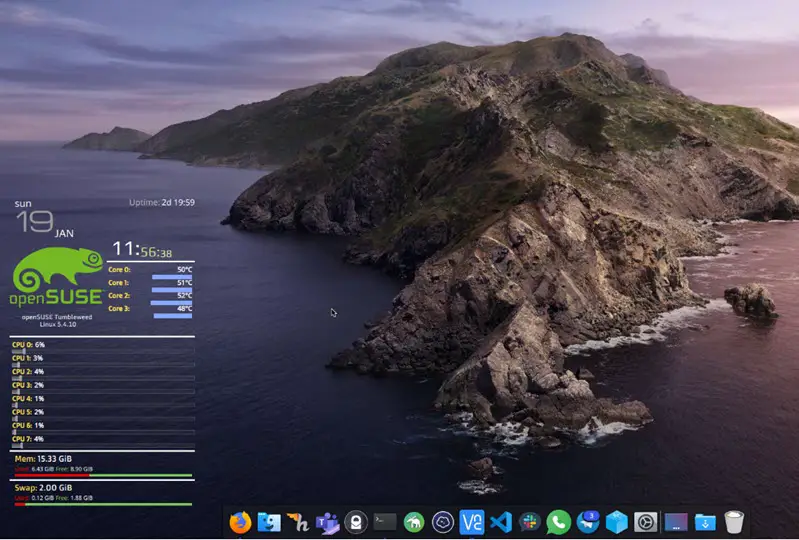 openSUSE is a free and open-source distribution of Linux developed by the OpenSUSE project. It's a community project sponsored by SUSE, a German company and one of the oldest existing distributions.
After Novell acquired SuSE in 2004, Novell decided to involve the community with the SUSE Professional series. This ultimately resulted in the openSUSE project being started in 2005. The first version released was called SUSE Linux 10.0.
openSUSE is based on SUSE Linux Enterprise. Since 2015, it has offered two main versions: Tumbleweed, the rolling release version, and Leap, the regular and stable release. The current version running is openSUSE Leap 15.4.
It aims to provide a user-friendly, easy-to-install distribution for servers, desktops, and laptops. From beginners to veterans, openSUSE is a great distro to try out for anyone.
Ubuntu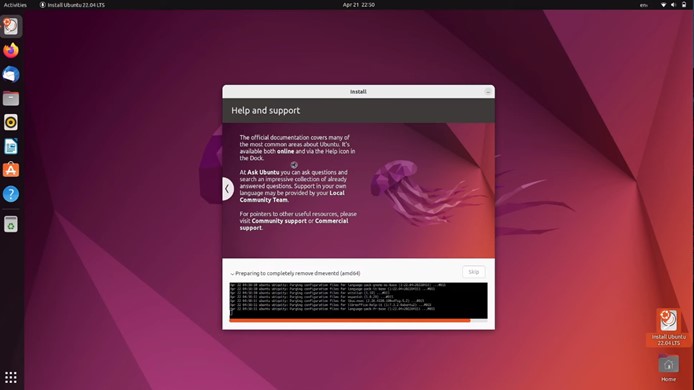 Ubuntu is a Debian-based Linux operating system and distribution for personal computers, embedded systems, and network servers. It's named after the South African philosophy of ubuntu, which means "humanity towards others."
Canonical Ltd. sponsors the Ubuntu project, and its goal is to provide a complete, easy-to-use Linux desktop with software for everyday use.
Ubuntu releases new versions every six months. The LTS(Long Term Support) versions come out every two years.
The first released version was Ubuntu 4.10 (Warty Warthog) on 20 October 2004. Many years later, the current version as of writing this article, is Ubuntu 22.10 (Kinetic Kudu). The latest LTS version is Ubuntu 22.04 (Jammy Jellyfish).
Many new users set their foot in the Linux world through Ubuntu.
Popularity: OpenSUSE vs Ubuntu
While popularity is not a great metric to judge a distro, it can help you understand its impact. There are no absolute statistics you can look at to measure the popularity of Linux distros. But you can get some ideas about it.
Distrowatch, for example, has two ways to measure a distro's usage and rating.
Page Hit Ranking: Which distro is getting how many visitors per day
User Rating: Rating from users with a short review
Let's check out the current Page Hit Ranking for Ubuntu and openSUSE on Distrowatch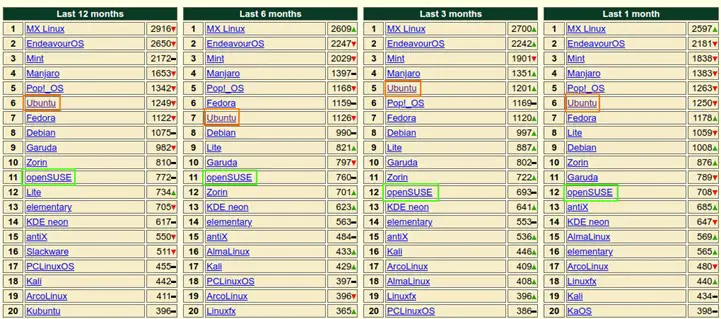 For the last 12 months, Ubuntu has been moving between the 5th and 7th positions. openSUSE is between the 11th and 12th positions. It seems people are slightly more interested in Ubuntu
Now let's see the average rating of each distro.


openSUSE stands in the 10th position with an average rating of 8.91 from 630. Ubuntu isn't very close, standing in the 40th position with an average rating of 7.62 from 586.
Note: Please be advised that the statistics and figures mentioned in this article may have changed.
Here's a little Reddit experiment to determine which distro people prefer more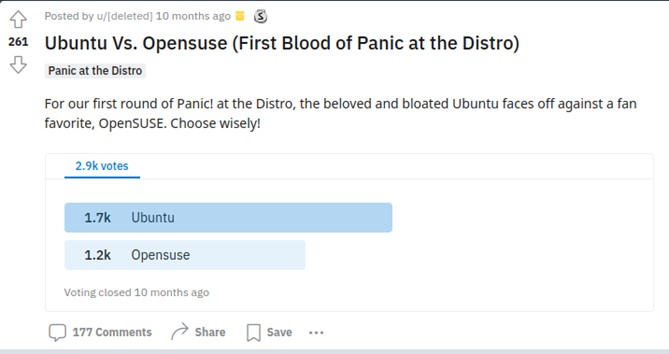 Ubuntu dominated the poll here.
Finally, EnterpriseAppsToday reports in their Linux Statistics 2022 that Ubuntu holds 33.9% of Linux's market.
Desktop Environment
Desktop Environment is the bundled graphical elements you see upon getting started with a distro. For many users, the DE is what makes it or breaks it.
openSUSE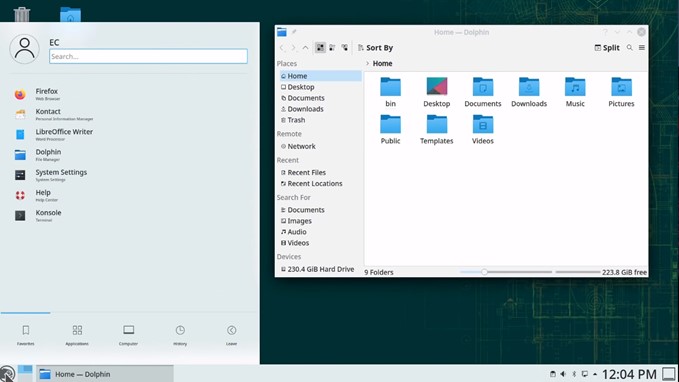 openSUSE doesn't come with any default desktop environment. When installing, you get to choose out of 3 officially supported flavors:
If you go with Leap, you can choose between GNOME and KDE. Tumbleweed offers all 3.
You can also get other flavors such as Enlightenment, Cinnamon, MATE, Pantheon, LXDE, and LXQt. You can install them later using YaST.
However, these are not fully tested with the OS. Choose them only if you know what you're doing.
Ubuntu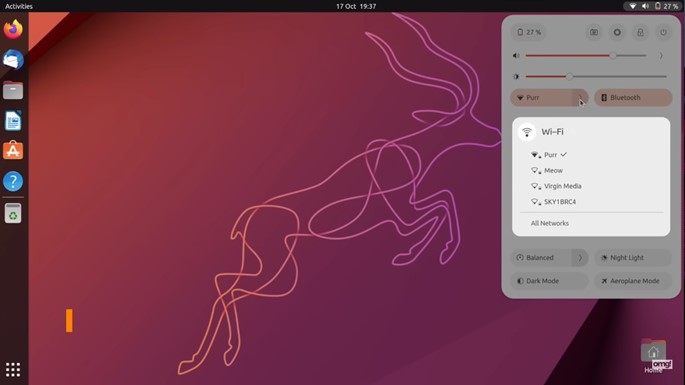 Ubuntu comes with GNOME as the default desktop environment upon installation. Canonical decided to switch back to GNOME from Unity in 2017.
But you're not held back with only one flavor. You also have
Kubuntu – KDE
Lubuntu – LXQt
Ubuntu Budgie – Budgie
Ubuntu MATE – MATE
Xubuntu – Xfce
Package Manager
Package managers handle all the installations, upgrades, and removals of software packages on Linux distributions.
openSUSE
openSUSE comes from the Slackware family and uses the competing .rpm format, the one also used by Red Hat, CentOS, and Fedora.
At a basic level, openSUSE uses the RPM Package Manager to handle .rpm packages. It's a package management system for building computer software from the source and installing, updating, and removing them.
openSUSE also has a command line tool called Zypper that uses the Libzypp engine. It can handle generic package management tasks, dependency solving, repository access, and management.
Last but least, you have YaST. It's a powerful software management tool that handles everything from installation to fine-tuning. You can install the OS and tweak the system through its easy-to-use interface.
Ubuntu
Ubuntu originates from the Debian family of Linux and uses .deb packages. Ubuntu has several powerful package managers.
You have dpkg, a package manager for Debian-based systems. It can manage locally installed packages but can't automatically download and install packages.
Another popular tool is APT(Advanced Packaging Tool), a high-level command line interface for the package management system. It's suited for interactive usage.
Some of its functions are installing and upgrading packages, updating the package index, and upgrading the Ubuntu system.
And finally, there is synaptic. It's a graphical software package manager. It works like a front end for the apt package management system. So instead of running commands, you can install, upgrade, and remove packages from a UI.
Hardware Support
Before deciding on a Linux distro, you should know the hardware requirements.
Though the majority of Linux distros support even the most junk computer sometimes, it's best to check if your PC can get the best out of a distro.
openSUSE
System Requirements:
Pentium* 4 1.6 GHz or higher processor (Pentium 4 2.4 GHz or higher or any AMD64 or Intel64 processor recommended)
1 GB physical RAM (at least 1.5 GB when using online repositories, 2 GB recommended)
10 GB available disk space for a minimal install, 16 GB available for a graphical desktop (40 GB or more recommended)
 DVD drive or USB-Stick for installation
Ubuntu
System Requirements:
2 GHz dual-core processor or better
4 GB system memory
25 GB of free hard drive space
DVD drive or a USB port for installation
User-Friendliness and Ease of Use
So you're new to Linux. It would be best if you considered the easiest distro to set up.
One of the reasons people are scared to use Linux is that they think it's difficult to use. Choosing a user-friendly distro will give you a headstart.
openSUSE
While more beginner-friendly than many other distros, openSUSE is not exactly the most beginner-friendly OS.
That's not to discourage you to not get openSUSE as your first distro though. Since it's one of the oldest distros, many users found their way into Linux through openSUSE and didn't regret it.
Guided installations, regularly maintained docs, and the YaST manager are some of the aspects that make openSUSE good for beginners.
However, our recommendation will be to go with Ubuntu or an OS based on Ubuntu. After getting some experience with the Linux environment, you can come to openSUSE.
Ubuntu
Ubuntu is hands down one of the most beginner-friendly distros. Any newbie with zero experience with Linux can install and start using Ubuntu without taking pain.
The installation process is super simple too. The guided process and simple installer UI allow you to get Ubuntu running on your machine as soon as possible.
Ubuntu works well out of the box. It requires minimal configurations. You also get most of the useful software preinstalled if you choose that option while installing the OS.
The Ubuntu Software Center enables you to install software without typing commands, just like in Windows.
Gaming
For all your elite gamers, no, we haven't forgotten you. While Linux may not be the best for gaming, it has come a long way. Let's see which distro is better for you nerds.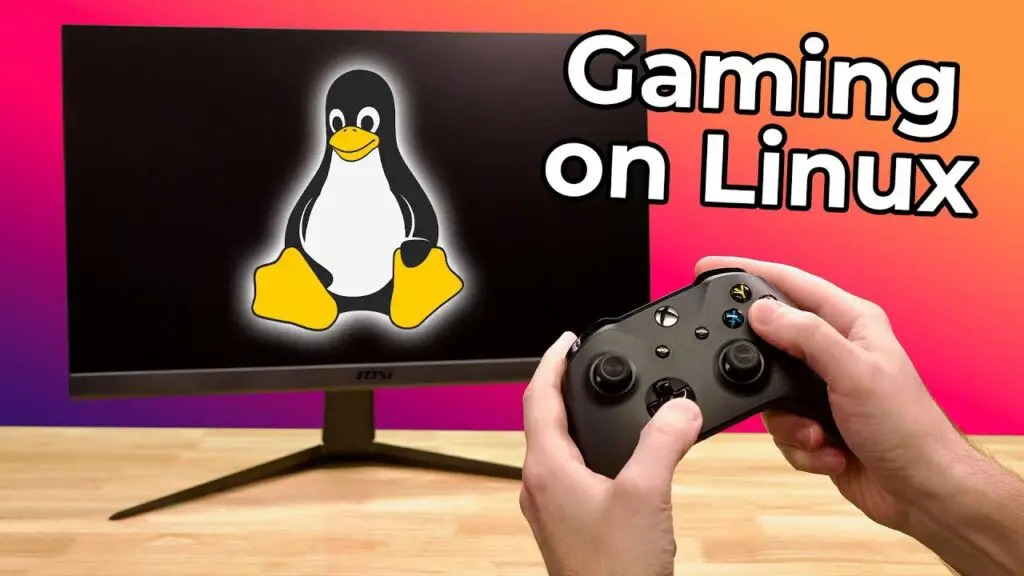 openSUSE
When it comes to gaming in openSUSE, you won't see much difference from other distros. So nothing special in it for gamers.
Some users report issues when trying to install Steam and Steam games. Some GOG games also may not work because of outdated libraries. Some games don't have sound.
All these problems have workarounds. But the question is, are you really up for it every time you want to play a game?
Out of the two versions, Leap is preferable for gaming. The kernel upgrades in Tumbleweed can mess up your graphics drivers. Unless you're experienced with searching up snapshots and tweaking config files, it's not recommended at all.
Ubuntu
Ubuntu is one of the best gaming Linux distros. You will hardly find a gaming distro list without Ubuntu being mentioned.
Game developers always watch Ubuntu because of its large user base. That's why many games are tested for stability and performance, specifically for Ubuntu.
Steam is officially supported in Ubuntu which you can install from the Software Center. Ubuntu is always there at the top when it comes to Steam gamers.
Many gaming-centered distros like Drauger OS and Ubuntu Game Pack are based on Ubuntu.
Whether Steam games, native Linux games, or Windows games via Wine or Proton, Ubuntu can easily handle them.
Security
openSUSE
openSUSE is a secure Linux distribution. There is a dedicated security team that takes care of both community and enterprise products.
The default firewalld ensures restrictive inbound filtering, which replaced the previous firewall program SuSEfirewall2 since openSUSE 15.
The YaST Security Center lets you configure security-related issues, such as login settings, password creation, user creation, boot permissions, and default file permissions.
The security team audits setuid binaries, system services, PAM modules, DBUS Services, and others to find security problems and fix them.
Ubuntu
Ubuntu is pretty much secure on its own. The developers frequently release security updates. You should install the updates immediately.
User/Group permissions make sure you need a password when you want to make system-wide changes.
The LTS release offers the OS 5 years' worth of security maintenance.
Livepatch allows you to patch your kernel for severe vulnerabilities while it's running without a reboot.
Community and Support
So you messed up somewhere or facing an error while using Linux. What to do? Go to the community for help. A strong community is what makes Linux, Linux.
openSUSE
There's much support available for openSUSE. Well-detailed documentation, Wiki, Support Portal, OpenSUSE Forums, OpenSUSE community.
You can also visit the openSUSE subreddit, r/openSUSE, for any help. It currently has 23.5k+ members with decent activity.
One thing to note, though, openSUSE isn't that widely used. So don't expect to find the solution to every problem you face.
Ubuntu
Ubuntu has a massive online community. Ask Ubuntu, Ubuntu Forums, and Ubuntu Wiki are some places you can head to.
The subreddit r/Ubuntu is another place to talk about everything Ubuntu. With over 200k+ members, it's where you can find the solutions to the most common problems new users face.
Overall, there are a lot more resources on the internet about Ubuntu than many other distros.
Pros & Cons
So let's look at both distros' good, bad, and ugly.
openSUSE
Pros
Fully follows the Open source ideal
Well-polished GNOME and KDE experience
Great documentation
Supports RPM packages
YaST is an amazing administration and setup tool
A great choice for power users
Ideal for developers
Open Build Service (OBS) is a game-changing system for package distribution.
Rolling release edition available
BTRFS as the default root filesystem paired with Snapper
Stable updates
Greate customizing ability
Cons
Not many online resources as it's not widely used
Not great for gaming
Nvidia drivers often break due to kernel updates
Slow on startup
Lacks of media support
Small package selection
Ubuntu
Pros
Beginner-friendly and good for everyday use.
Out-of-the-box Active Directory support
Ideal for gamers
Massive community and online resources
LTS release every 2 years
Made with tablets and touchscreen devices in mind
A good amount of PPA repositories are available
Preinstalled software center
Cons
No rolling release.
Kind of bloated.
Desktop telemetry
Slow start time due to Snap
Offers proprietary software through the Software Center
Updates can be unstable sometimes
Less customizable
Final Thoughts- openSUSE vs Ubuntu
You're the real judge of which Linux distro is best for you. This openSUSE vs Ubuntu comparison provides insight for you to decide wisely.
Both distributions are great, but each may be better suited to some users rather than others.
Both are stable and as secure as you set them to be. Provided you download the correct version from the repository, they will run most of the same software.
Open SUSE is closer to the Open Source Software ideal than Ubuntu, which contains some software that is not 100% open-source.  It's far more elegant and stable than Ubuntu.
On the other hand, Ubuntu has one of the best user-friendly GUI. For a Linux beginner, it's the most preferred because it doesn't make a beginner hate Linux.
OpenSUSE is a great choice for experienced users, those who want a system ready for work right out of the box. Ubuntu is a good choice for users looking to turn their computer into a media machine or to do complex development work.
If you are a dev and into technology, using a rolling distribution like openSUSE Tumbleweed will get you the latest stuff and give you a window into the Linux ecosystem development. Ubuntu is great if you're more interested in Cloud Computing.
We hope you can use this article to decide which distro is the best for you.
So which Linux distro do you use? Which one would you recommend among the two and why? Let us know in the comments below.