Setting up and allowing the Internet access via proxy server to a guest virtual machine in VMware is simple with following steps.  This method shows how to share host's Internet connection which is connected via a Proxy server with the guest virtual machine inside the VMware Workstation. It can work on any host Operating system and VMware workstation as long as you have an Internet proxy server on your physical network.  Obviously, you must know the IP address of your physical proxy server on your network.
When the host computer is connected to a physical Internet proxy server via the network cable or wireless network,  guest VMware virtual machine can access the internet with a NAT  network connection type.
Internet Access to Guest VM Via Proxy Server in VMware
Setting up Internet through NAT is very simple without any additional settings on the host or guest machine.
1)      Make sure guest OS network type is set to NAT.
In the virtual machine settings, check the network adapter properties.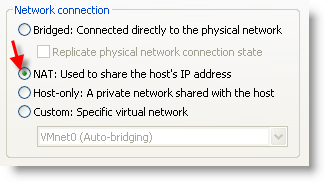 2)      Leave the IPv4 address to obtain automatically in guest machine. So, guest machine will get a non routable IP address from VMware workstation DHCP service. Check the IP address of guest machine.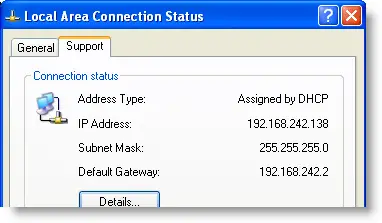 3)      Don't bother about different types of IP address of guest and host physical network. Still your VMware guest machine can communicate to host physical network adapter and outside world through host's network adapter. Try to ping your Internet proxy server.
in this example,
Host's physical IP is – 192.5.2.51
Internet proxy IP is – 192.5.2.53
But, my guest machine got different IP.  Guest machine can ping to Internet proxy server now.

4)      That's it, now give the proxy setup on Internet browser in VMware guest machine.
(in Internet explorer, Tools -> Internet Options -> Connection -> LAN settings -> Proxy Server)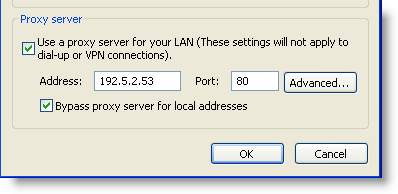 5)      Internet will be working now in guest virtual machine.  Even though your proxy server is allowing internet connection to the host IP address only, it working without adding guest IP address on proxy server.  Proxy server will detect as requests coming from physical host computer because of VMware NAT technology.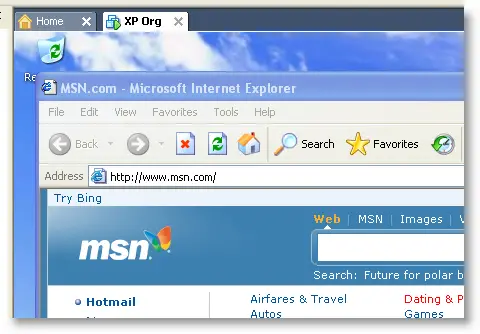 This is the easiest method to give Internet access via physical proxy in VMware guest machine
Also, guest VM can communicate to Internet proxy server if you select 'Bridged' network type. But, in this method guest virtual machine should have a same IP address range as host machine either manually or automatically. Then you have to add the new IP address of guest machine in the Internet proxy server to allow Internet access which will have extra work.