Have you ever received a message that reads "Sent as SMS via server" instead of the usual read receipts after sending messages? If you are an Android user, you may experience this more frequently.
Through this thorough and detailed guide, I'll help you understand this message's meaning and why it appears.
Keep scrolling!
What is "Sent as SMS Via Server?"
You might have noticed that some text messages you send from your mobile phone are labeled as "Sent as SMS via Server" instead of the usual read receipts: Read, Sent, or Delivered.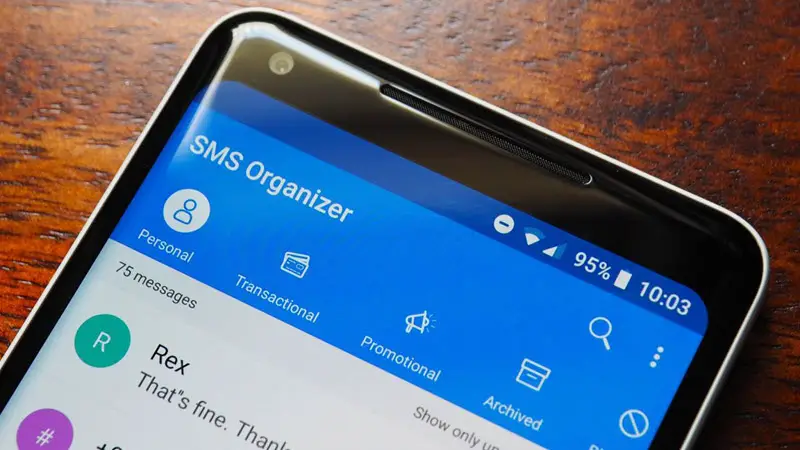 This is because the message receipt change was applied to Android users and was implemented after Google's update to the Rich Communication Services (RCS) messaging protocols.
As a result, when Android users send RCS messages using the messaging app, the receipt text will read "Sent as SMS via server.
What is Rich Communication Services (RCS)?
Note that the RCS messaging protocol is responsible for introducing new features to Android messaging apps. Google has implemented RCS as the standard texting platform for Android, replacing the old messaging software on most recent Android devices.
As a result, you will no longer receive the previous message receipts. Instead, you'll see a default message indicating it was sent as SMS via the Server.
I love that RCS is an interactive protocol that supports various features such as group chats, videos, audio, and photos.
I know you've probably encountered these features in messaging apps such as WhatsApp, Messenger, and iMessage. On the other hand, most businesses primarily use this technology to communicate with their audiences more effectively.
While SMS is the most effective communication channel for businesses, it has limitations. However, RCS messages solve many limitations, including the need for more multimedia. With RCS, you can send high-quality images and include your company logos and colors. This will make your messages more visually appealing than simple text messages.
Reasons Why "Sent as SMS via Server" is Showing Up?
1. If RCS System is Down or Turned Off
One of the common causes for receiving the message "sent an SMS via server" is the unavailability of the RCS system.
This occurs when the RCS system's server experiences a disruption, causing any messages transmitted through it to be sent via the server instead.
In addition to the RCS system being down, the absence of RCS activation on either the sender's or recipient's phone is another reason why the message may appear.
Remember, if one device enables RCS while the other does not, the message will return to the traditional SMS messaging protocol.
2. Poor Internet Connection
This is another common problem. If you or the person you are messaging is not connected to the internet, you may receive a notification that your text was sent as an SMS via server.
This could be because either you are using an app that requires an internet connection to deliver messages or you have a setting enabled where messaging works with an internet connection.
However, even without an internet connection, the message was still sent through a different server, as indicated by the notification.
3. Recipient Has Blocked You
This message may appear because the person you're sending a message to has blocked you.
This doesn't necessarily mean you didn't send the message. Instead, it means that the message wasn't delivered due to the recipient's block.
If you suspect you were blocked for a reason, this could explain why you always receive this message when attempting to send a text message via the Android messaging app.
4. Recipient is Using an iPhone
Lastly, if you're texting someone who uses an iPhone while you don't, the message will be sent as an SMS via a server because iPhones use a different messaging system known as iMessage.
It's important to note that iMessage only works when all parties in the conversation have an iPhone and internet or cellular data connection.
How to Stop "Sent as SMS via Server" Notification
You can stop Sent as SMS via Server by using these methods: try enabling the "Show When Delivered" Option, ensure RCS on both devices are turned on, try wiping your device cache partition, clear the message cache, and put your device on safe mode.
Note: It is important to remember that the steps used may vary depending on your Android version and phone brand. This article will use a Redmi 10A Android 11 phone to demonstrate these methods.
Method 1: Ensure the RCS of Your Device and the Recipient Are Enabled.
Ensure your phone and recipient are enabled if you don't want the "sent as SMS via server" notification to appear.
Although this solution can be time-consuming and frustrating, it requires reaching out to the person receiving the message and guiding them through the process.
Get a quick fix for this problem:
On your phone, head to the Messages app.
At the top right corner, tap the user profile icon.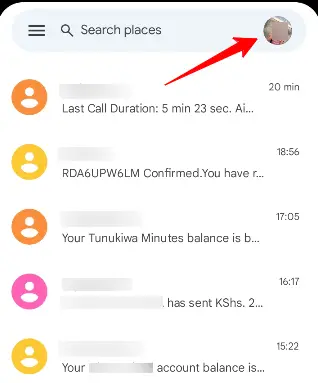 After that, select Message Settings.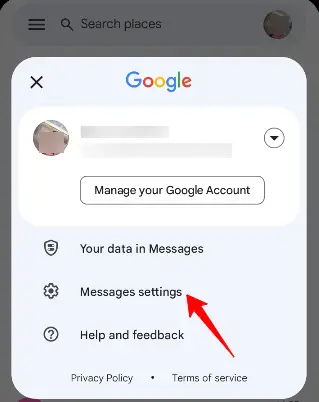 On the settings section, click on Chat features.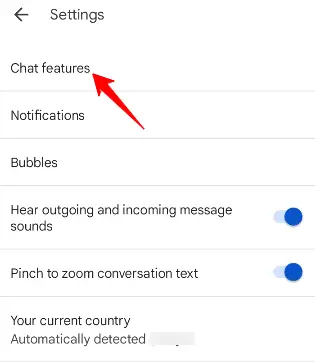 And lastly, toggle the Enable Chat Features button. By doing that, you will enable the RCS.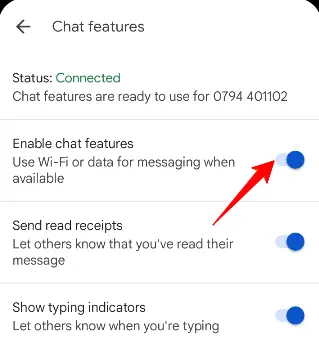 Method 2: Activate the "Show When Delivered" Option
To address the issue of receiving the "sent as SMS via server" message, a widely used solution is to activate the "show when delivered" feature.
You can accomplish this method effortlessly by following these steps:
Open the Messages app on your Android device and tap the user profile icon at the top right of your screen.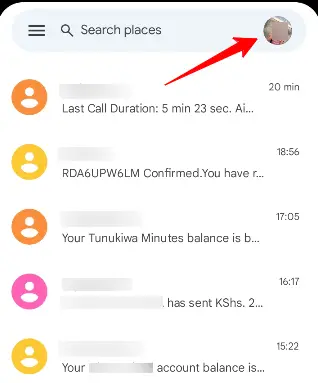 Next, tap on the Message Settings option.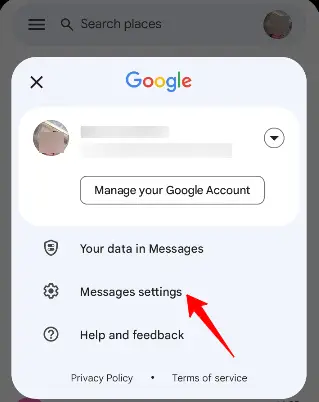 Scroll down your screen and select Advanced.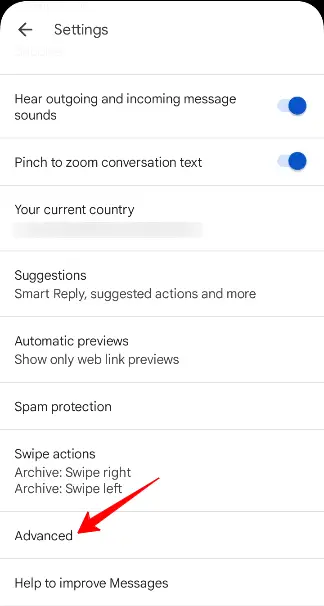 Under Advanced, turn on the Get SMS delivery reports option.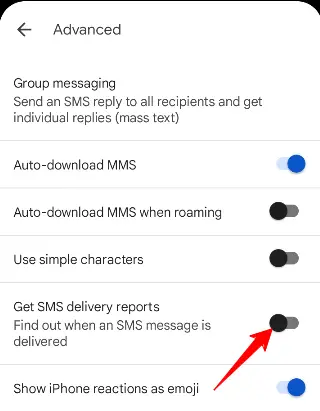 Method 3: Switch Your Phone to Safe Mode
The specific notification may appear on your phone if you're using third-party apps.
You can identify such interference by enabling Safe Mode on your Android device, which deactivates all third-party applications.
To begin the process, hold the Power button.
After that, tap the power off icon that appears on your screen.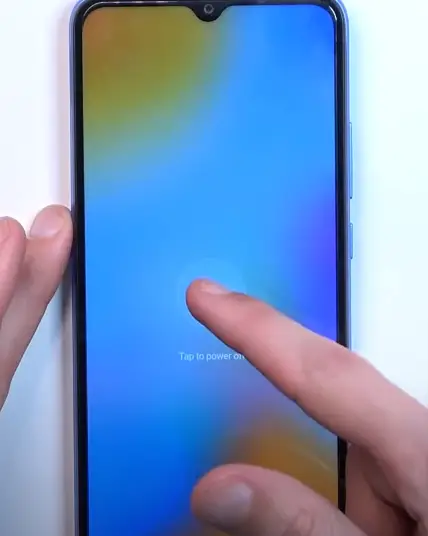 Hold the power key and Up volume buttons simultaneously when the phone turns off.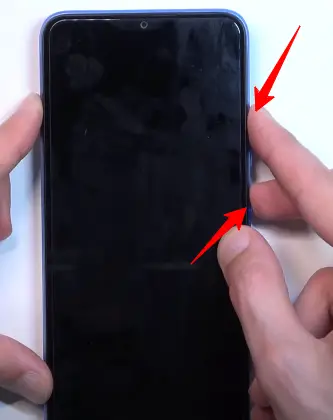 When the phone turns on, use the Up and Down volume button to navigate. After that, select the Safe mode option by using the power button.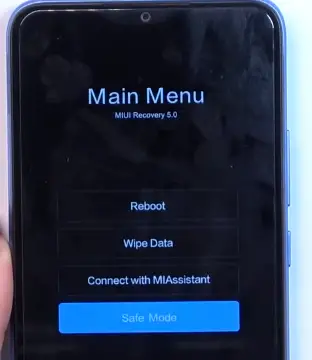 Now your phone is in safe mode. You're good to go!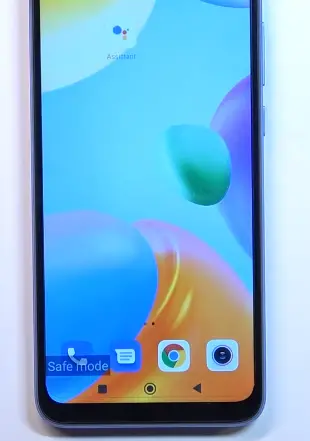 After enabling the safe mode, you can individually remove each recently installed application and determine which app caused the issue.
Method 4: Clear the Message App Cache
Another effective solution is freeing up storage on your Android device and resolving software issues. You can achieve this by deleting the app cache.
When you encounter the "sent as SMS via server" notification, it will help if you delete the cache and data of your phone.
To clear the cache of the Messages application, take note of these instructions:
On your phone's Home Screen, go to the Settings app.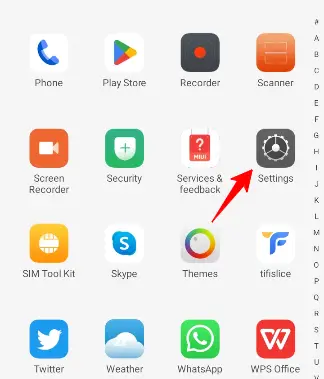 After having clicked on Settings, go to Apps.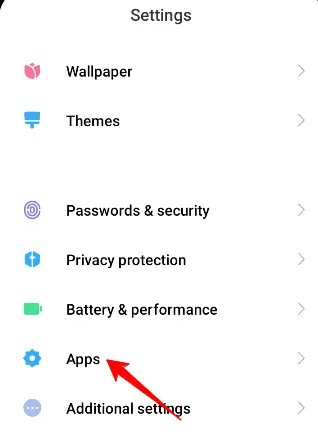 Select Manage apps. A list of options will appear.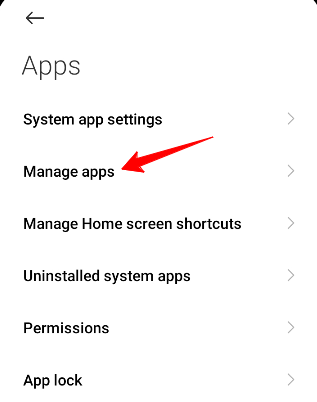 Scroll down in the list till you locate the Messages app. After that, choose it.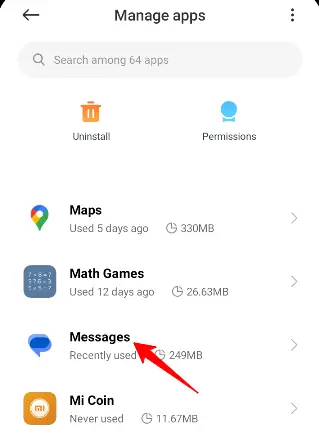 Scroll until you see the Messages Storage icon.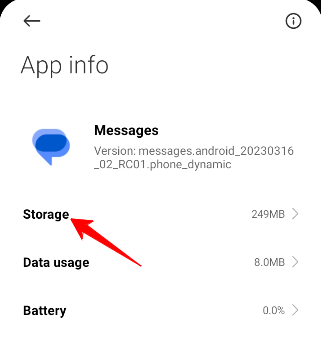 Tap on the Clear data option that appears on your screen.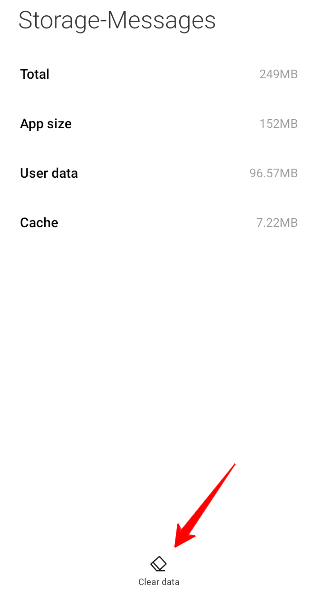 Last but not least, select Clear Cache.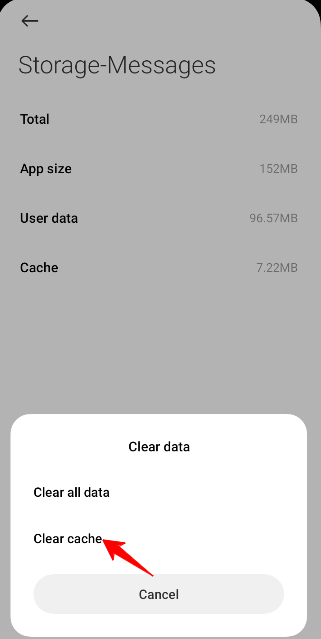 Method 5: Clear the Device Cache Partition
Deleting this cache partition can help eliminate the message "Sent as SMS via server" that appears in your text messages.
Sit tight as we see the steps to clear the cache partition:
First, turn off your Android phone.
Simultaneously press the Power and Volume Down buttons until you enter Recovery Mode.
On top of that, use the Volume buttons to navigate the Recovery Mode menus.
Use the Power button to select the Wipe Cache Partition option.
Finally, restart your device.
Frequently Asked Questions
Why is my text saying sent as SMS via server?
The notification "Sent as SMS via server" pops up on Android's messaging app when users send RCS messages. This means the message is sent via a third-party service instead of directly from the user's phone.
What does it mean to communicate via SMS?
Short Message/Messaging Service (SMS) is a messaging service that is an integral part of most telephone, Internet, and mobile device systems. It allows mobile devices to exchange brief text messages using standard communication protocols.
How do you know if an SMS was delivered?
You can enable Delivery Receipts to determine whether your SMS has been successfully delivered to the recipient.
Final Word
Don't panic when you get a notification that reads "sent as sms via server." However, some users may prefer not to see this message and instead receive the usual read receipts.
Hopefully, this article has provided you with the insights you need to know the causes of this problem when you come across it. You can also solve this issue using our detailed guide.