Nowadays, smartphones have become indispensable in our lives, functioning as portable computers in our pockets. Yet, many individuals fail to utilize this powerful tool for financial gain.
This article explores four top-notch apps that enable you to effortlessly earn extra income with just a few clicks on your smartphone. Whether you prefer quick, effort-based solutions or completely passive options, you will surely find an app that caters to your needs and fits your lifestyle.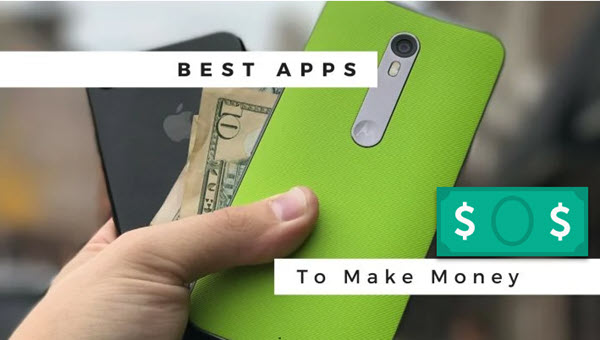 We already discussed a few Google Play earning apps earlier; make sure to check them also.
1) Gigwalk
Gigwalk is an app that empowers its users to earn by doing small jobs in their local area. These gigs can range from taking surveys and capturing photos of a location to performing data entry tasks. With Gigwalk, you have the chance to earn money in a quick and simple manner.

With Gigwalk, you can earn by completing small, local tasks assigned through the app. Simply sign up, choose a task from the nearby options, and get started. Your work will be reviewed for quality before payment is released, ensuring fairness for all parties involved.
If you're looking for an alternative source of income that's not tied to your 9-to-5 job or traditional job prospects, Gigwalk is a great choice. It provides access to flexible job opportunities and the freedom to pick and choose the gigs you want to take on, putting you in control of your earning potential and becoming a player in the thriving gig economy.
2) InboxDollars
InboxDollars provides an easy way to make some extra cash. By completing simple activities like participating in surveys, gaming, and enrolling in offers, you can earn rewards that can be redeemed for gift cards or cold, hard cash. Best of all, joining and using the platform is free; as a bonus, you'll receive a $5 welcome reward just for signing up.
The InboxDollars platform extends its reach to mobile devices through its handy app that can be easily downloaded from either the iOS App Store or Google Play for Android. The app provides seamless access to all the earning opportunities available on the website, enabling you to track your progress, monitor your earnings, and redeem your rewards in one convenient place.
InboxDollars has been a trusted source of passive income for over two decades, first established in 2000 when the internet was still in its early stages. Despite the rapid technological advancements, the platform continues to operate efficiently, allowing users to earn money through straightforward tasks.
3) Honeygain
With Honeygain, earning money is as simple as sharing your internet connection. The platform seamlessly integrates your device into a worldwide network of partners who utilize your connection for tasks such as market research. You can effortlessly earn extra income from your unused internet bandwidth by being a part of the network.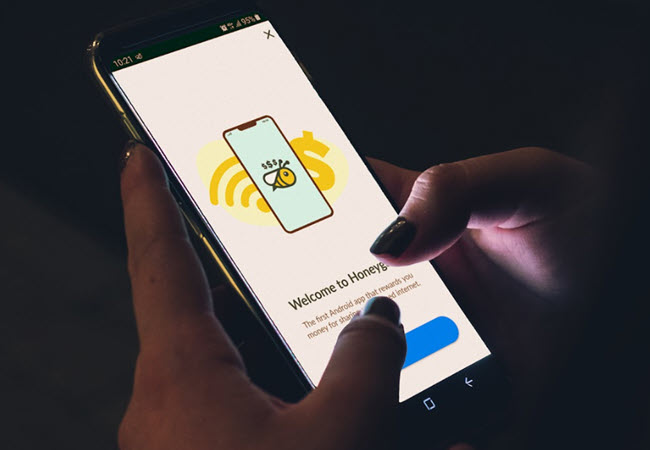 To participate in Honeygain's program, you'll need to sign up on their website and install the app Honeygain on your device. Once you have the app running, as long as you're connected to the internet, your device will share its unused bandwidth and earn you credits in return.
Each 10 MB shared results in 3 credits earned in the app. These credits are equivalent to cash, with 1000 credits equal to $1. Once you've accrued enough credits to reach the minimum payout of $20, you can receive payment through PayPal or in the form of JumpTokens, a digital currency.
This cryptocurrency was created by JumpTask, a partner of Honeygain and a gig economy platform (where you can complete tasks for even more extra income). As you earn passively without any investment, this creates a safe environment to experiment with crypto investments.
4) Foap
Foap is a photo-selling platform that's accessible to anyone with an Android or iOS device. To start with Foap, download the app and sign up for an account.
Afterward, you can monetize your photography skills by uploading your photos to the app and setting your desired prices. Once someone purchases one of your photos, Foap will take a commission, leaving you with the bulk of the sale price. Your earnings can then be easily withdrawn to your bank account or PayPal.
Foap is a go-to choice for photographers seeking to market their art. With its user-friendly design and access to a vast pool of potential buyers worldwide, Foap is a valuable asset. It provides a lucrative outlet for photographers to monetize their skills and showcase their portfolios to a vast global clientele. This is especially relevant in light of the expanding demand for stock photography.
Closing Words:
To sum up, there are various mobile applications that you can use to make some extra money in your spare time. You can take surveys, sell items, or finish specific tasks with your smartphone and internet connection. This can help in generating additional revenue. Not only that, but by choosing the right app, you can also have some fun and explore your interests.
Also, it is essential to research and select one that fits your lifestyle. While some apps might need a lot of commitment from you, others may offer fewer benefits. Consider your personal preferences and schedule, and choose an app that aligns with both. Because someone recommended or used it, you don't need to use the same app.
The above four mobile applications we mentioned should be considered if you're looking for ways to supplement your income. Whether you prefer active engagement or passive earning, you can select what works best for you.