Over the past few years, smartphone batteries have indeed undergone a drastic change. This transformation has led to the uselessness of the same old tips that claim to help you increase the battery life of your Android phones. We will discuss the best battery saver apps for Android in this blog. 
However, there are still a majority of people, unaware of the systematic working of batteries, dispensing tips and techniques that wouldn't even work with modernized batteries. These days Li-ion batteries are being used in smartphones. Also known as lithium-ion batteries, they are light in weight and provide a high density of energy for different devices.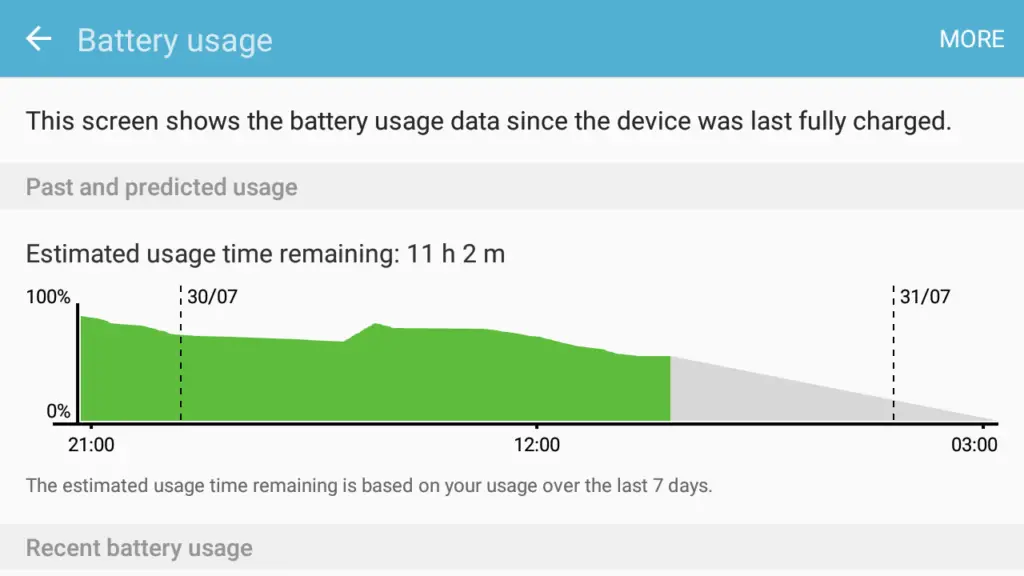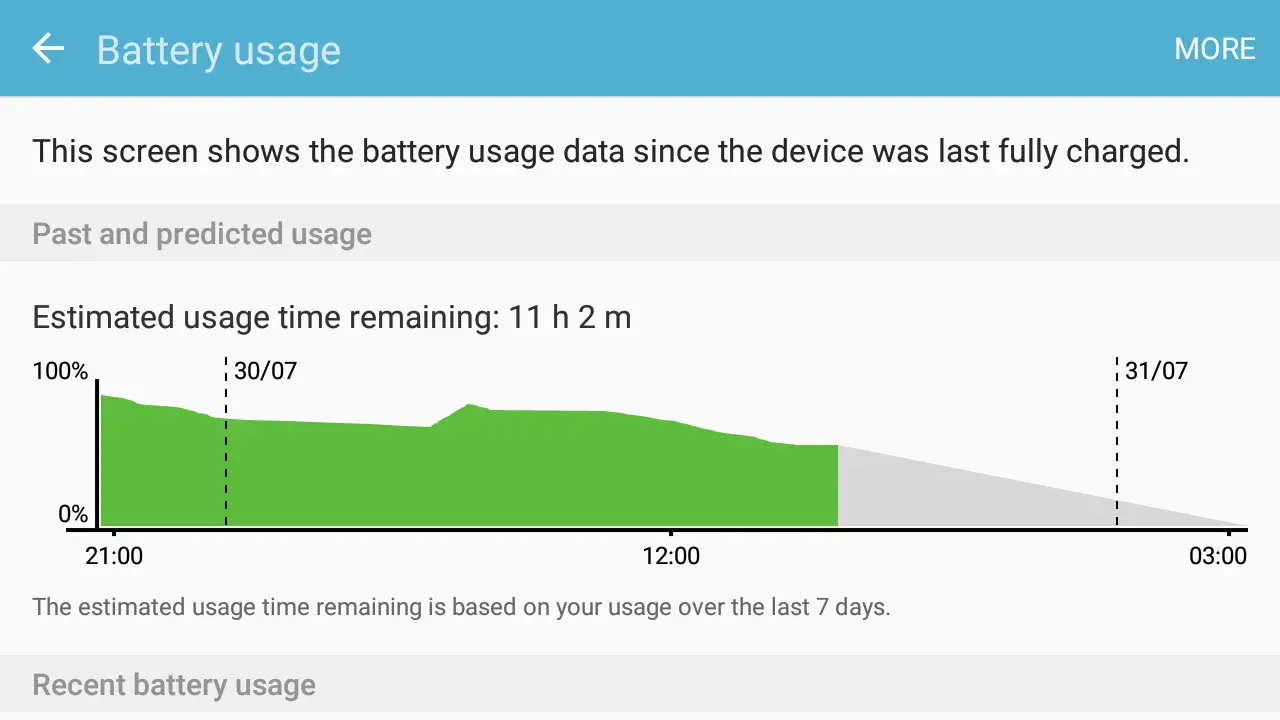 Collection of 10 Best Battery Saver Apps for Android OS – 2022 Version
1. Battery Doctor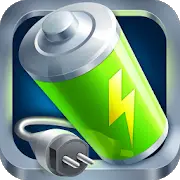 Supposing how doctors are meant to save human lives, similarly, this Battery Doctor app is here to save your smartphone from dying down early. With a myriad of features for free, this one seems to be the best choice you can try.
It supports a total of 28 languages and has been integrated with a user-friendly interface. Available for both iOS and Android, this application doesn't cost a single penny when it comes to downloading.
It requires just a tap to optimize the power of the battery. You can easily stop applications that are consuming over the limit of power. Furthermore, with this app, you can even observe the app's condition based on its type. Other features include brightness control, power-saving modes, accurate battery-left time, and more.
2. DU Battery Saver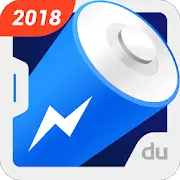 Next is DU Battery Saver. This one comes with numerous advanced features. The Smart pre-set Modes feature lets you select from a list that would fit the usage of battery power perfectly.
You can even customize the performance and life of the battery as per your necessities. The best aspect of this app is that it automatically detects such apps that are draining your battery. Furthermore, one of the coolest features of this app is the Phone Cooler. It automatically shuts down such apps that are CPU intensive and non-active.
The Task Killer widget can help you optimize the usage of the battery by organizing the brightness, Wi-Fi, data, and sound of your phone.
3. PowerPro: Battery Saver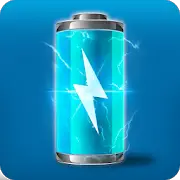 While talking about the app that can save the battery on Android smartphones and tablets, it would be a bit difficult to neglect this one from the list. This app helps you preserve your smartphone's battery in different ways.
Right from closing down inactive apps running in the background to controlling and administering your phone's brightness up to 33%, this app does a lot of things. PowerPro also comprises a Battery Cooler that keeps your phone cool by slackening the consumption of power. In this way, it even prevents uncalled damage to the CPU and other parts of the phone.
Furthermore, this app even provides four different saver profiles that you can customize based on your preferences.
4. Power Battery – Battery Life Saver & Health Test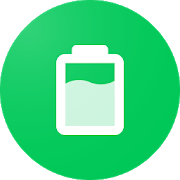 Moving down the line, the Power Battery comprises an amalgamation of fastness and lightness. The tool not only helps you save battery but even enhance its life. Pondering upon the features that this app provides, you will come across a battery saver, fast battery charger, smart battery monitor, battery modules, and much more.
Upon swiftly scanning your mobile, this app checks such apps and settings that are consuming enough power and take the necessary action accordingly. On top of that, this app also provides suggestions for saving energy.
Apart from just saving the battery, the Power Battery provides fast charging. The moment you put your phone on charge, the tool automatically launches the fast battery charging system. Not just a mere battery saver, this app even speeds your Android device and boost its memory. The app scans junk from your device and removes it subsequently as well.

5. Kaspersky Battery Life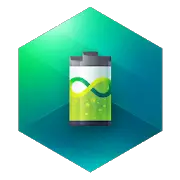 Another app on our list is Kaspersky Battery Life. This one tool helps you boost the battery life not only of your Android mobile phones but tablets as well. By conducting an automatic scan, this tool reports you about every app that is consuming the maximum battery.
This tool not only monitors apps that you are using but also keeps an eye on those that are running in the background. Since you wouldn't be wary of which app started consuming maximum battery all of a sudden, Kaspersky Battery Life will do the work for you. It will simply send you an alert whenever an app goes out of track.
With this tool, you can even get to know how much hours you have before you put your phone to charge again.
6. Greenify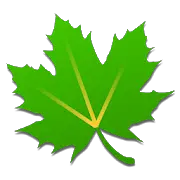 Greenify is an app that can be downloaded on both iOS and Android devices. Having approximate more than 50 million installs, this one surely comes under the category of the best battery saver apps for Android.
Through this app, you can ensure on-time inactivating of such apps that are either running in the background uselessly or are behaving abnormally. And with this, the app ensures that your smartphone runs perfectly without lagging in-between.
Being light on your smartphone's resources, such as RAM and CPU, this app won't make you go through any hassles once you have downloaded it. Adding more to its amazing features, this app can even help you clean out the unnecessary junk from your phone's RAM. However, if you are using Greenify, you must ensure that you aren't putting up any imperative notifications on your clock, e-mail, messenger, or any other app.
7. AccuBattery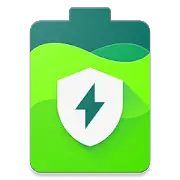 Since it's obvious that any third-party app used to monitor battery takes at least days, weeks, and months to provide an accurate result, this one begins gaining a precise idea of your smartphone's battery health just within a few charging cycles. Therefore, the more you are going to use AccuBattery, the better the results you will get.
Once you've installed this tool, it will provide you with a quick idea of what and how it works. What's best about this app is that it functions a bit more than the usual evaluating battery life. Apart from all the things, this app also allows you to set a threshold just to send you a notification whenever your device has got enough power.
AccuBattery comes in both free and premium versions. And, you can select any one of them, as per your requirements. While the free version is just to monitor the battery health, the premium version brings you an Ad-free app, CPU stats, and much more.
Though the app takes some days to bring accurate results, once you have used your phone enough, it will take over the charge and keep your phone's battery at its perfection.
8. Deep Sleep Battery Saver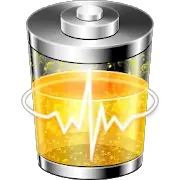 It's easier to procure such apps that would only save your phone's battery, however, with Deep Sleep Battery Saver, you can upsurge the game level. It consistently puts your smartphone into a deep sleep mode whenever the screen remains off.
During this mode, 3G, Wi-Fi, and other apps running in the background are halted. Therefore, you wouldn't be pinged by constant notifications from apps, including Google service, Facebook, and more.
Once you have turned the screen on, this app consistently remains awake to download notifications from apps. This tool comes with 5 different profiles that are pre-defined, such as Balance, Gentle, Strong, Medium, Slumberer, and Aggressive. If you've taken the pro version, you'll get an additional custom profile that you can customize and modify as per your requirements.
9. Battery HD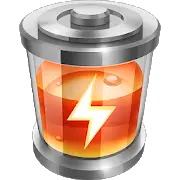 Developed with an attractive user-friendly interface, Battery HD is another best option for Android. One of the best aspects of this app is that it can be easily adjusted according to the type of device.
Keeping your preferences and requirements in mind, you can simply customize settings, which include Charge Alerts, Widgets, Usage Chart, and Notification Bar. With this app, it just requires a single tap to know how many hours of battery is left.
Not only on your Android phone but you can utilize this app on your Android tablet as well. Not just for the battery, but the app can even tell you the remaining hours for listening to songs, talking on the phone, and more.
10. Avast Battery Saver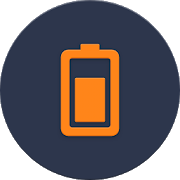 Last but not least, the Avast Battery Saver app is one of the most effective tools when it comes to keeping the battery of your phone in check. Over a period of time, this app has undergone several changes and transformations.
Now, just with one master switch, you can turn off or on the battery saving feature. With smart technology, the app automatically assesses the remaining battery hours and suggests actions accordingly.
Although the app lets you change settings manually, however, you can even use pre-set profiles, if they seem to fit in the shoe. Coming from a well-recognized brand, this app surely provides you with several great features, including background apps killer, five modes, working off-screen, and more.
More about the Battery Saver Apps (FAQ)
Are battery saver apps useful for Smartphones?
Usually, these apps do not do anything for the physical battery of the phones. These battery saver apps scan and find the unnecessary energy consumption apps and processes on the phone and cut down their usage. It helps to boost the battery level of the phone and even charger faster than normal use.
What apps kill your Andoird phone battery?
The apps have many background services, use higher bandwidth of Wi-Fi or cellular data and video graphics consumes lots of battery power and drain your phone's battery faster. These are some of the top apps that kill your Andoird phone battery.

a) Snapchat
b) Netflix and Youtube
c) Facebook and FB Messenger
d) News Apps like Google News, Flipboard, BBC News
e) VPN apps (when they are active)
How to prevent apps from draining your phone battery?
The ideal solution is to install a battery saver app and find out which apps consume more battery power. Even you can view this in Andoird phone settings. Once you find out which apps are draining the battery, you can follow these steps.

a) Uninstall the app if it is not critical for your daily usage.
b) Update the app or OS. Each new version of the app or the phone OS may help to improve battery life.
c) Turn off notifications.
d) Turn on Airplane mode in low signal areas or while going to bed. Obviously, turning off the Internet connectivity will terminate all connectivity of the apps and their background services. It ideally helps to prevent apps from draining the battery.
Conclusion
In today's time, owing to a gamut of options, it becomes quite tedious to find such an app that would fulfil all your requirements. Not one or two, but here are the top 10 options that you can consider and try out.
So, keeping your requirements and needs in mind, use any of the aforementioned battery saver apps and make your smartphone last long.