You're absorbed in your Android phone. Checking your emails, reading a pdf, or watching some videos. All of a sudden, there is a notification saying
"Speech Services by Google waiting for network Connection".
Annoying.
And it's not even going away. You took some measures but in vain. It's coming back again to nag you.
Even more annoying, we know.
But not for long. Because you're about to discover the possible fixes so you can bid farewell to this bug(shoo you bug!).
For demonstration purposes, we're going to use a Samsung phone. But that won't be a problem since you're on an Android phone. Most Android phones work the same way.
All right then, let's get rid of this bug.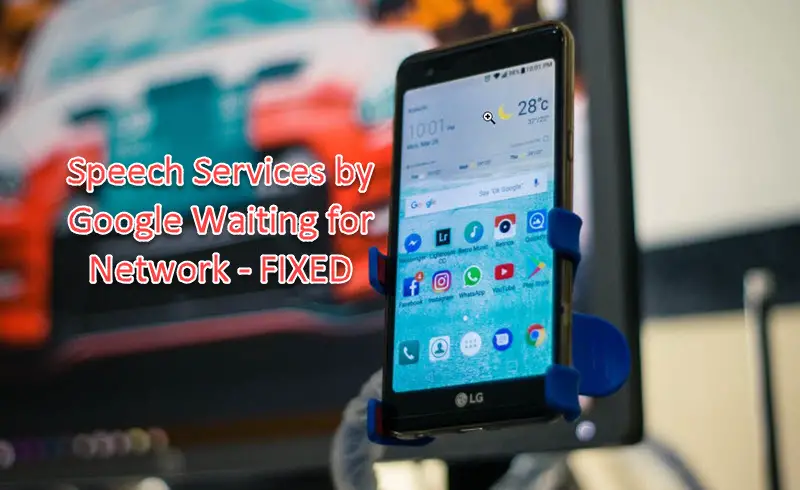 What is "Speech Services by Google" Anyway?
Speech Services is a Text-to-Speech(TTS) and Speech-to-Text(STT) app developed by Google. It comes pre-installed on your Android phone.
With its Text-to-Speech functionality, you can use your voice to type instead of the keyboard. On the other hand, you can turn any text into audio as well. Quite handy(until you're getting the bug I guess).
Jokes aside, many of the other apps and services you use on your phone depend on this app.
What Does "Speech Services by Google" Even Do?
All the voice services you use on your phone are handled by Speech Services.
These include
Voice searching on Google maps
Transcribing your recordings
Dictating messages
Language learning apps
Reasons for "Speech Services Waiting for Network Connection"
It's hard to tell the specific reason why this notification appears and stays on your screen.
This can be due to device issues. Although, this is unlikely.
The main reasons this problem occurs could be because of network connection, app cache, notification settings, or voice settings.
No need to worry because we will show you every method of fixing this problem 😉
Possible Fixes to "Speech Services by Google Waiting for Network"
We've curated the best possible fixes to this problem. Try one or more to see if it cuts it for you.
Fix-1: Restart your Phone
Simple solution. No harm in doing it, right?
Restarting your phone solves many bugs on your device. Since the system starts from scratch, any memory-related glitch is gone.
So if that was causing this Speech Services error, it should be resolved now.
To restart your phone, hold on to the Power button. You should be able to see some options appearing. Choose Restart. Your phone shall start the restart process. Wait until it gets back.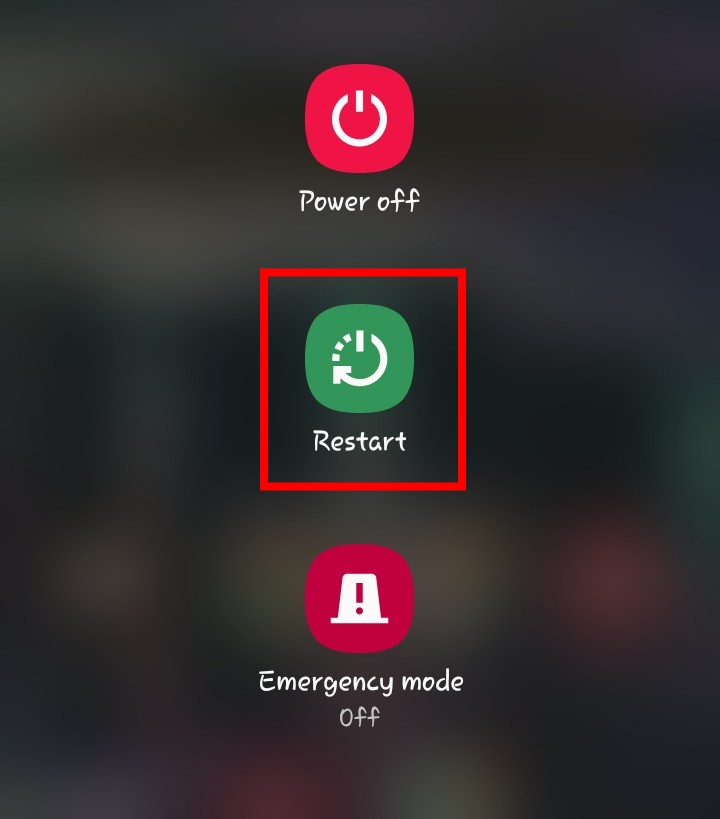 Initially, the notification shouldn't appear now. If it comes back, move on to the next fixes.
Fix-2: Check your Network Connection
This one's obvious. But many people just ignore it.
Ever thought if the notification is actually legit or not? Since Speech Services is waiting for your network, why not check if your network connection is there.
All you have to do is open an app that needs an internet connection(social media apps like Youtube) to run.
If your internet connection is there, check how stable your connection is. In other words, is your internet connection slow? If so, this could cause Speech Services to send that notification.
In such cases, wait until your internet returns or becomes stable. Then hit Restart and see if the problem resolves.
Fix-3: Clear App Cache and Data
Clearing app cache and data sometimes get rid of minor bugs like these. However, before you hit the clear cache button, make sure deleting the cache will do no harm to your device. Usually, you'll get a warning if it's the cache of a system app.
From Settings, go to Apps and then Speech Services by Google.
Go to Storage. Tap Clear data.
Confirm by tapping OK.
Most probably, the Clear cache button will be grayed out anyway so don't bother with it.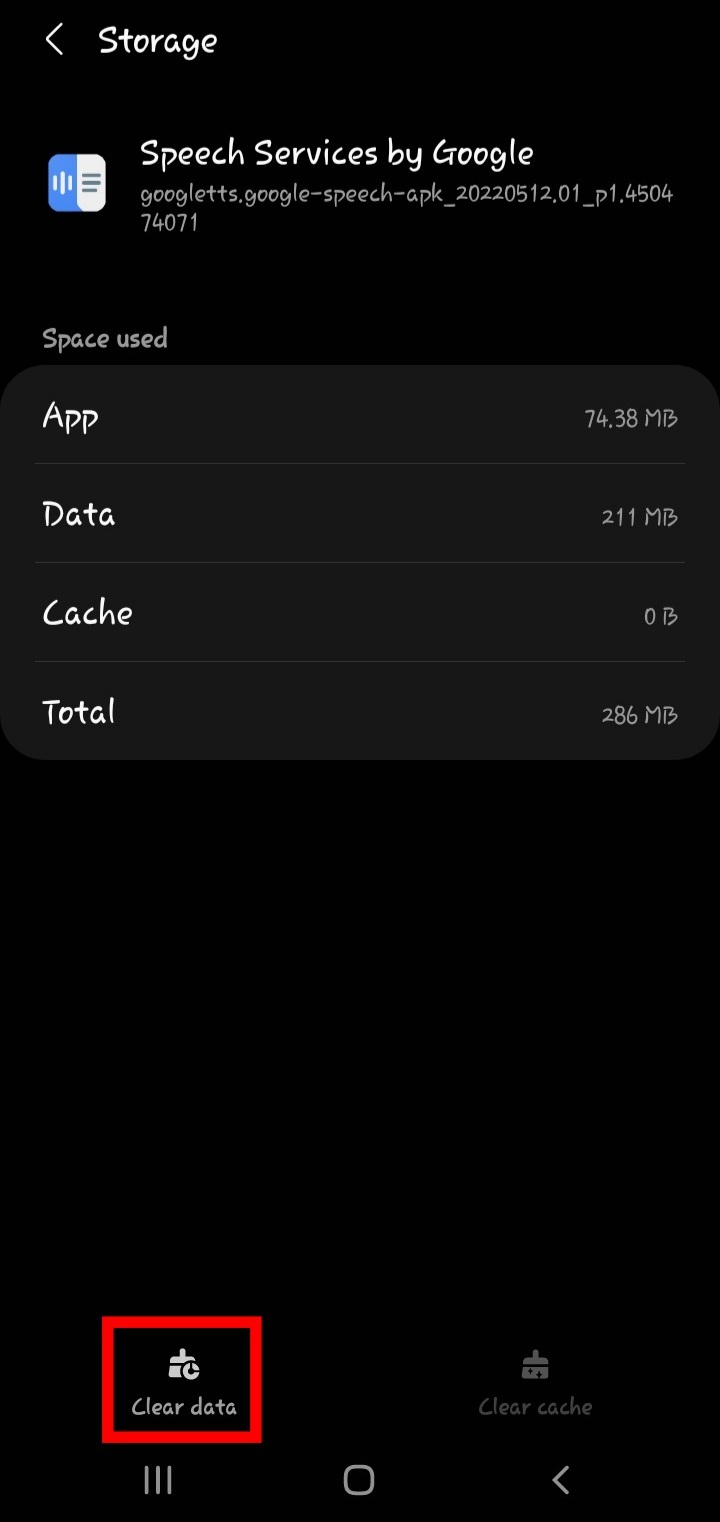 Fix-4: Delete and Reinstall(Or Update) English (UK) and English (US) from Speech Services
Since you're facing this bug, most likely you're using English (US) or English (UK) as your language. And the majority of the time, these two languages cause this notification bug(sorry English people).
Go to Settings → Google → Settings for Google apps → Search, Assistant & Voice → Voice → Offline speech recognition.
NOTE: Depending on your device, you may have to navigate differently than me. Just make sure to reach Offline speech recognition.
Alternatively, from Settings, you can start typing Offline speech recognition into the search bar to reach it faster.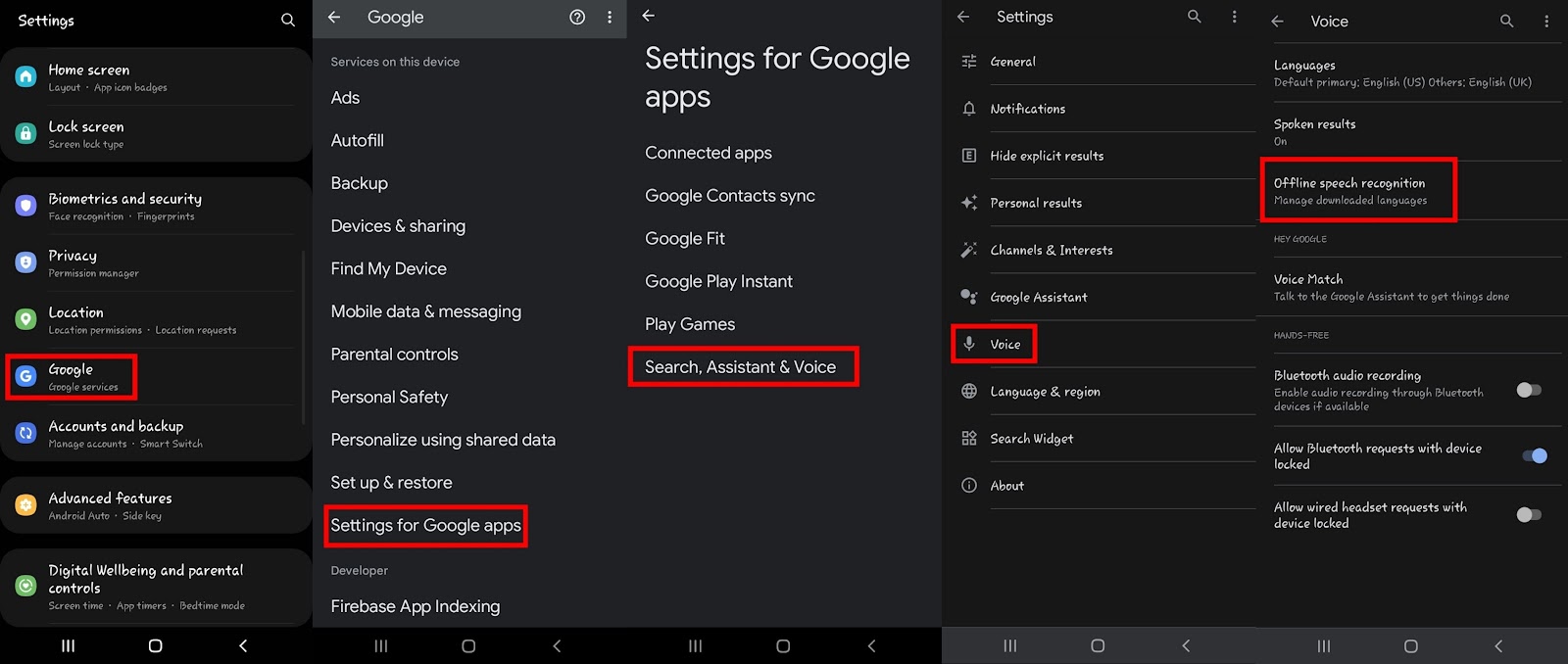 From the Installed window, tap Uninstall to delete the languages. Now go to the All tab to install the languages again.
On some occasions, you may see Update written instead of Uninstall. In that case, just press Update.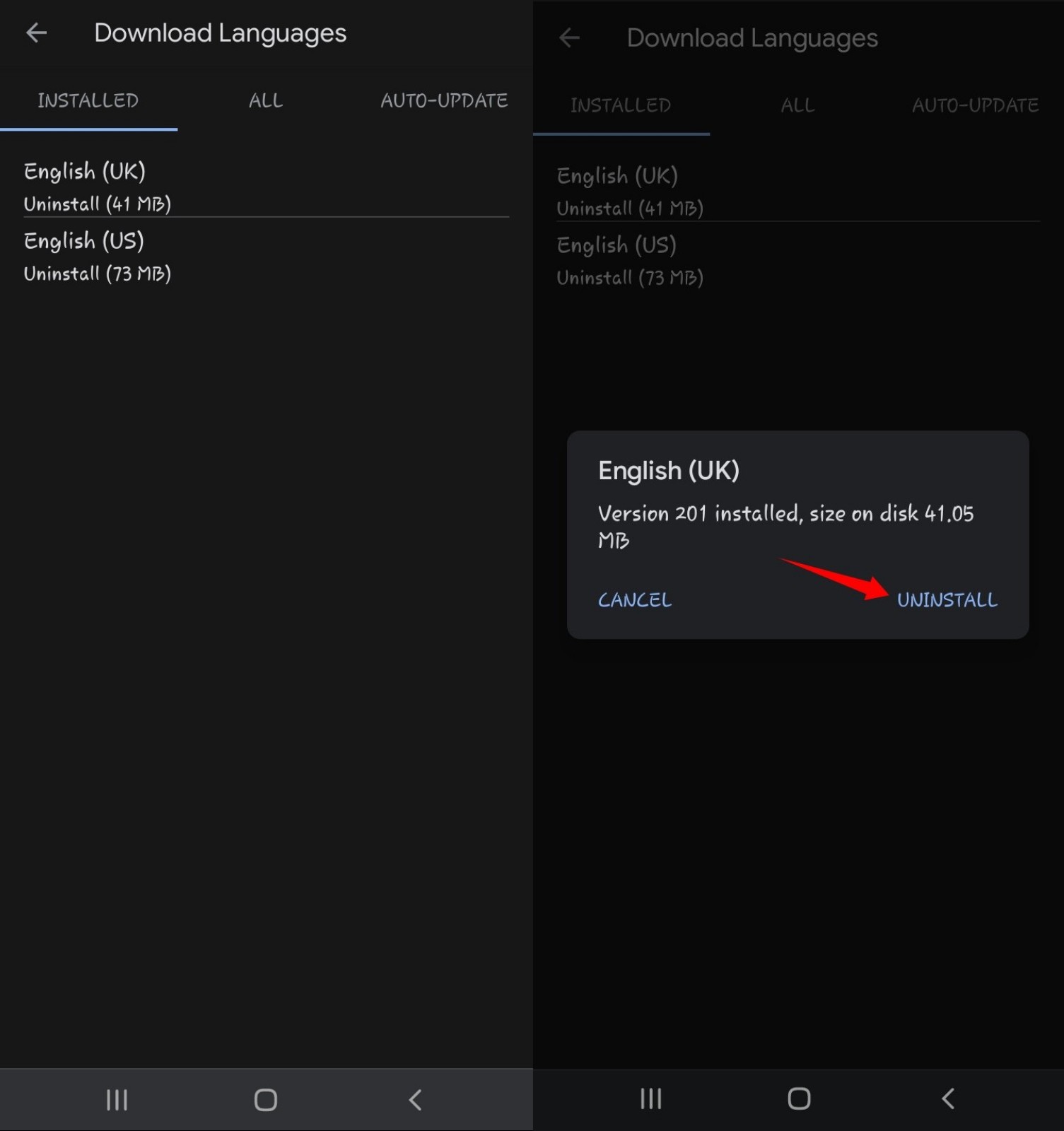 This should resolve the problem.
Fix-5: Uninstall and Reinstall(Or Update) Speech Services by Google
If uninstalling the language packs didn't help, next you can try uninstalling the app itself.
Type Speech Services by Google in the search bar.
Tap Uninstall and wait.
Now tap Install/Update(whichever is written on the button) to reinstall the app.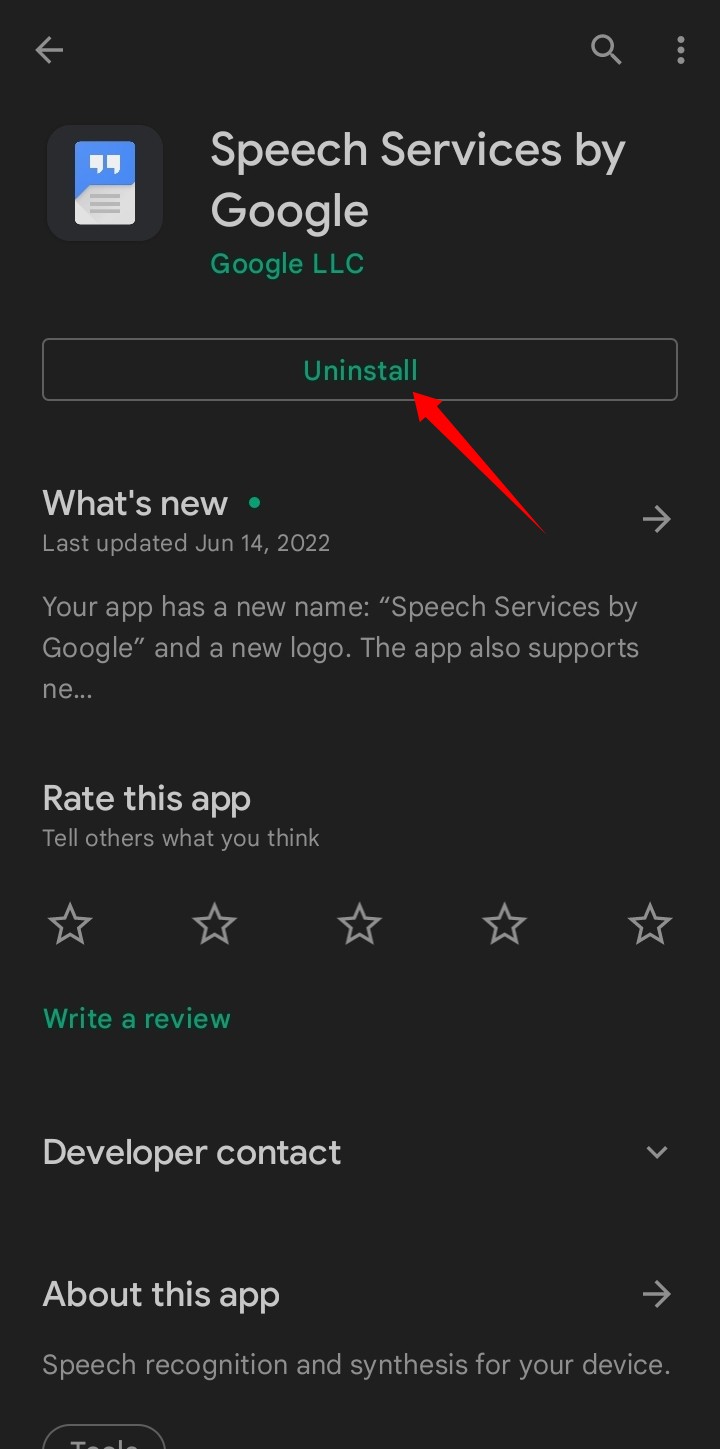 Wait and notice if the notification comes back or not.
Fix-6: Disable or Force Stop Speech Services by Google
Maybe reinstalling the app didn't get rid of the notification? In that case, you can force stop the app.
Go to Settings → Apps → Speech Services by Google.
Tap on Disable or Force Stop.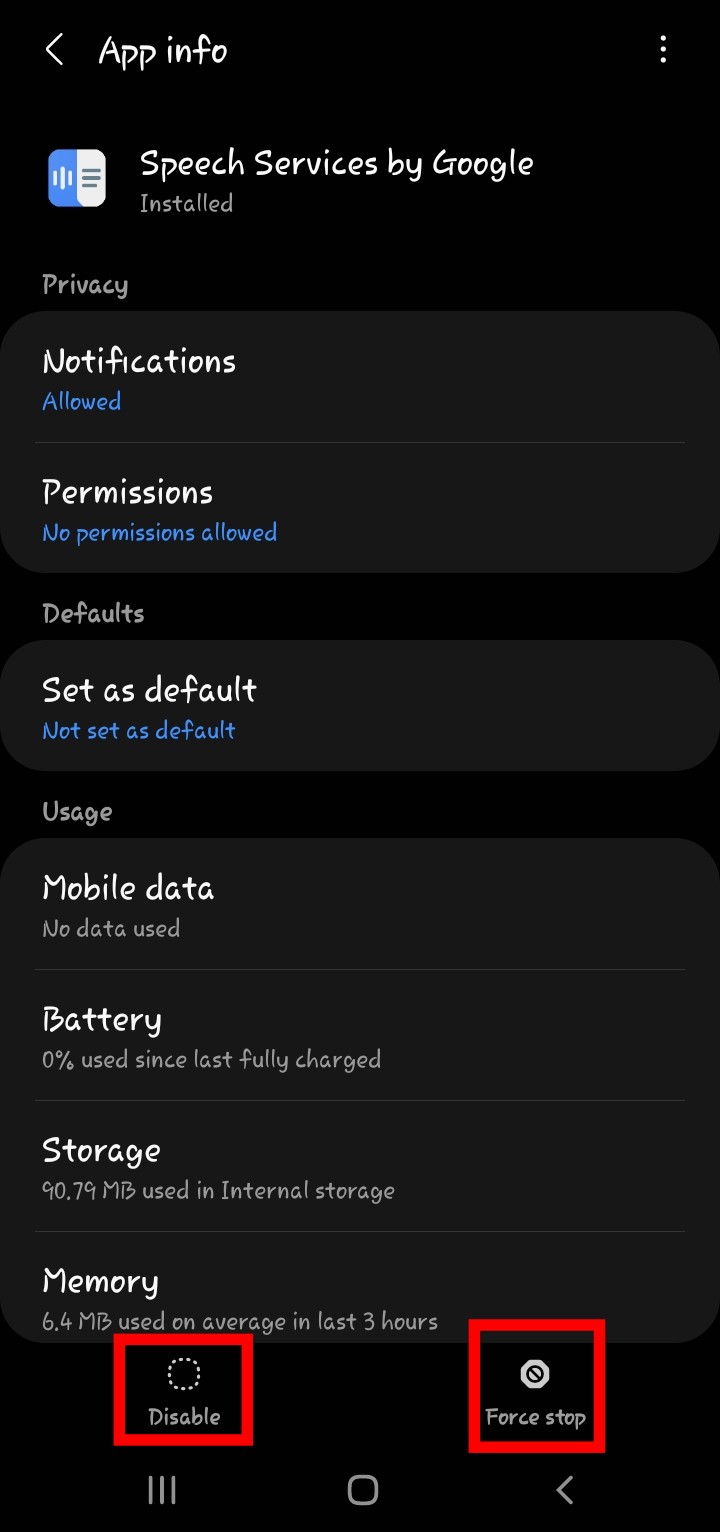 Remember though that Disabling or Force Stopping system apps may cause other errors. It can also mess up other apps you use so be cautious.
Enable the app to see if the problem has been resolved or not.
Last-Resort: Force Stop App Notifications
If none of the above solutions worked for you, unfortunately, then this is the last step you can take. Beware though that this isn't a solution per se. It's just forcing the app not to show you the notification. However, the bug still remains.
Go to Settings → Apps → Speech Services by Google.
Tap on Notifications.
Turn off notifications from the Data Download Notification Channel option.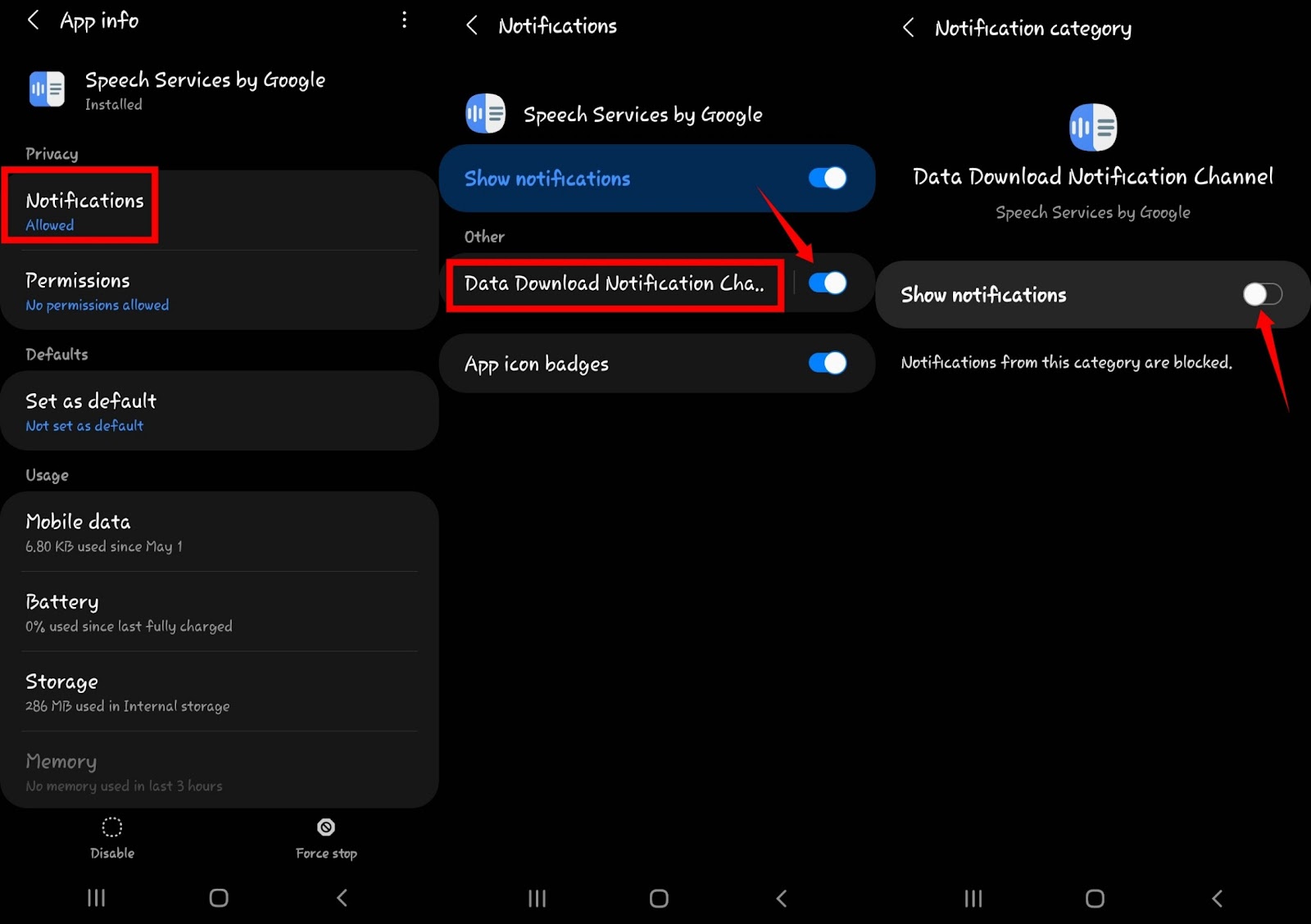 You should stop seeing that annoying notification now so cheers for the time being(whew!).
Other Fixes
These fixes may seem trivial and sometimes, outright funny. But some users reported that these fixes worked for them.
Whether it was a coincidence or a real solution is not for us to judge. What matters is whether they solve the problem or not. So go ahead and give each of them a try. If any of the 'solutions' work for you, let us know in the comments 😀
Charge the phone while Wi-Fi is on.
Select Auto-update languages over Wi-Fi only from the Offline speech recognition menu.
Delete either English(US) or English(UK) and keep one.
Speech Services by Google Alternatives
If you decided to remove this app once and for all from your phone, then you need an alternative. An alternative that can take care of all the Text-to-speech tasks and voice commands. An alternative that doesn't send annoying bugs.
Depending on your device, you may already have a Text-to-Speech app installed. If you're cool like me and using Samsung, for example, you can use Samsung's Text-to-Speech service instead.
From Settings, find the Text-to-Speech option. An easy way to do so is by typing in the search bar. Now choose Samsung text-to-speech(Or any other if you have) as the preferred engine.
Apart from that, there are some other Text-to-Speech apps on the Play Store you may give a try. Although, they are no way near as good as Speech Services by Google. If you're really desperate about not using Google's TTS app anymore, you can try these out.
Here we mention our top 3 picks
a) RHVoice
A Text-to-Speech engine supporting 11 languages. Use RHVoice with Talkback or any other apps that require a TTS engine.
b) eSpeak NG
A lightweight open-source speech synthesizer software supporting a large number of languages. The formant synthesis method allows you to use many languages in a small size within eSpeak TTS.
c) Acapela TTS Voices
Multilingual Text-to-Speech app that allows you to buy high-quality voices for offline use. You can integrate them on your Android phone. You can try the voices for free online, but offline usage requires you to buy.
In this article, we try to showcase everything about the Speech Services by Google app, why it shows the certain notification error, and how to fix this annoying bug.
Some of the solutions to this bug or error are general solutions to any Android problem. While others are specific solutions. It's always a good thing to try out the general solutions first and then move on to the specific ones if you fail to fix them.
If any of the solutions above worked for you, don't forget to mention which one in the comments.