Sometimes you will search and find an email in Outlook but do not know the location or the subfolder where it is stored. Especially, if you are the person who has many Outlook rules and subfolders, you will face this issue frequently. In this post, let me show you how to find the email folder path or the location in Outlook 2016/2019/Office 365 and other older Office versions
Unfortunately, it is not straightforward with the normal view in Outlook. It can be the Inbox, Sent Items or Subfolders; you need to customize the column view to find out the folder location of an email.
Find Email Folder Path/Location in Microsoft Outlook
1. Since we do not know the folder location of the email, we need to search it first. You can search in a quick search, make sure to select All mailboxes or All Outlook Items to search. That will confirm the full search in your entire Outlook than the current folder.

2. As expected, it will return the search results. Expanding the view will give more details such as date, sent/received and size of the mail.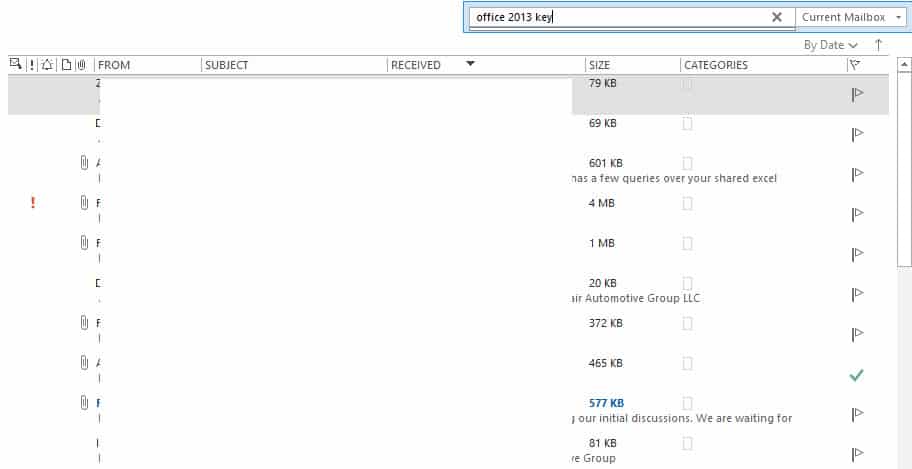 3. We need to add one more column to find out the folder location. Follow the steps to do that.
Click on View -> Add Columns -> Select the All Mail fields from the drop-down -> Click "In Folder" then press Add.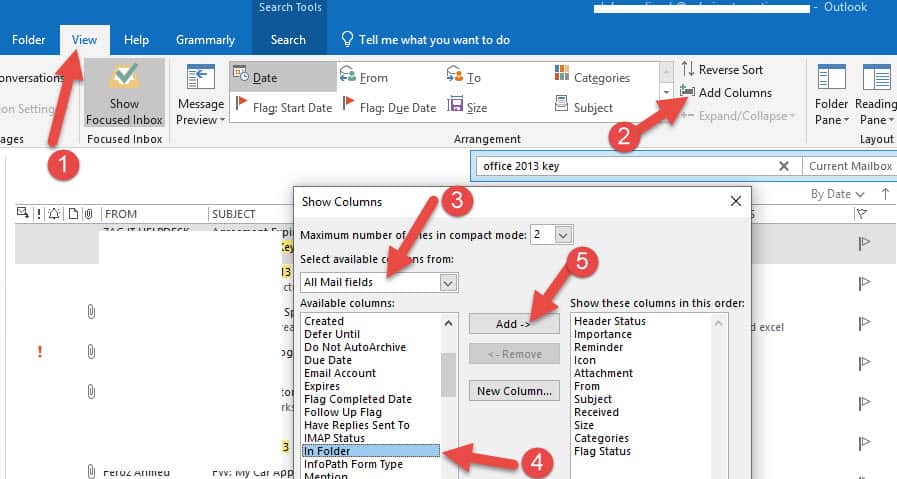 4. Once added, you could see the folder path/location of each email in the view.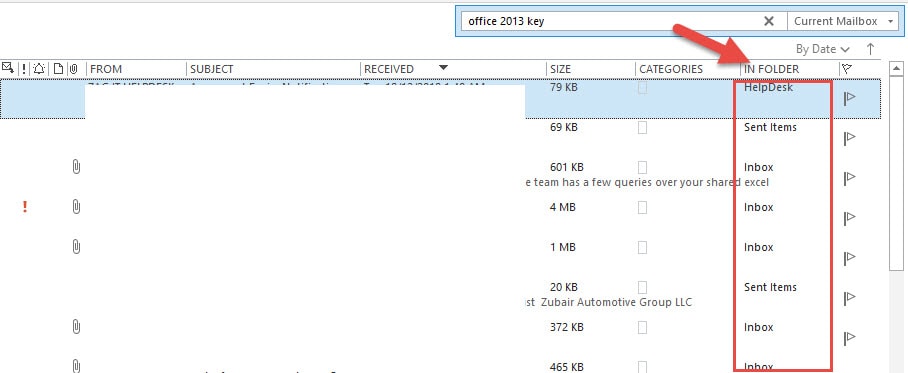 This is the simple and easy method to view the folder location of an email in Outlook rather than trying some Macros or 3rd party add-ins. Hope this simple guide is useful.