When an email is flagged, it typically means that its contents are considered essential or urgent. However, the exact meaning can vary depending on the context in which the email is flagged.
For example, an email from your boss might be flagged as necessary, while an email from a friend might be flagged as being fun and light-hearted.
Let's talk more about what it means when an email is flagged below with examples.
What Flagging Helps with In Outlook?
Flagging an email in Outlook can help you to remember to follow up on it later.
You can flag an email in Outlook by right-clicking it and selecting "Flag" from the drop-down menu. Then, select the flag icon that you want to use.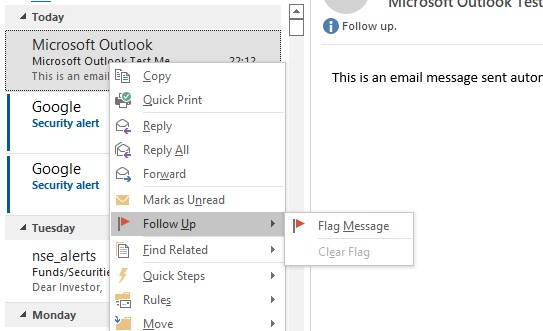 The different flag icons represent different levels of urgency, so you can pick the one that best suits your needs.
For example, you might use a red exclamation point for emails that require an immediate response or a green checkmark for emails that need to be reviewed at some point.
By flagging emails, it helps to organize your mailbox and ensure you don't forget essential messages and how to add and remove flags in Outlook.
Flagged emails are a great reminder to follow up on an email later. You can add a flag to an email by clicking the flag icon in the upper-right corner of the message. The message will then be added to your flagged items list.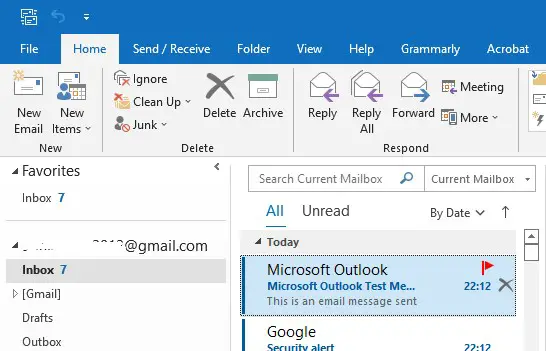 If you want to remove a flag from an email, click the flag icon again. The message will be removed from your flagged items list.
Why is Flagging an Email Important?
There are a few reasons why flagging an email is essential. For one, it helps you keep track of which emails need your immediate attention.
This is especially helpful if you receive a lot of emails daily. Secondly, flagging an email can also help you follow up with someone later on.
For example, if you receive an important email from a client but can't reply immediately, you can flag it and return it later.
How to Prevent Your Email from Being Flagged as Spam
Email providers use a variety of signals to determine whether an email is spam or not. Some of these signals are obvious, like whether the email contains spammy keywords, while others are more subtle.
One signal that can flag your email as spam is the "from" field. This field shows who the email is from, and email providers use it to determine whether an email is legitimate or not.
If you're sending emails from a free email service like Gmail or Yahoo, your emails are more likely to be flagged as spam. This is because spammers often use free email services to send their messages.
To avoid flagging your emails as spam, you should use a professional email service like Microsoft Outlook or Apple Mail.
These services provide a more reputable "from" field, which will help your messages avoid being marked as spam.
You can also use a third-party service like SendGrid or Mail Chimp to send your emails. These services will also help ensure that your messages aren't flagged as spam.
How to Flag email on the Gmail App on your Phone?
The Gmail app for iPhone and iPad brings the power of Google's email service to your mobile device.
You can use the app to access your existing Gmail account or create a new one directly from the app.
Gmail offers several features that can be useful for both personal and professional users, including the ability to flag important emails.
Flagging an email in Gmail allows you to mark it as necessary so that you can easily find it later.
You can flag emails individually or Flag all emails from a particular sender. This can be helpful if you want to ensure you don't miss any messages from a specific person or organization.
To Flag, an email on the Gmail app, open the message and tap the Flag icon at the top of the screen.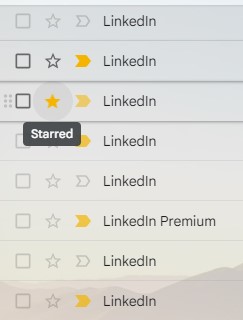 The Flag icon looks like a small flag. When you tap it, the email will be flagged as necessary and moved to the top of your inbox so that you can't miss it.
If you change your mind about an email, you can unflag it by tapping the Flag icon again. The email will be removed from your inbox and returned to its original location.
You can also use Gmail's built-in search function to find all the emails you have flagged as necessary.
To do this, open the Gmail app and tap on the magnifying glass icon at the top of the screen. This will bring up the search bar. In the search bar, type "is: flagged" without quotes and enter.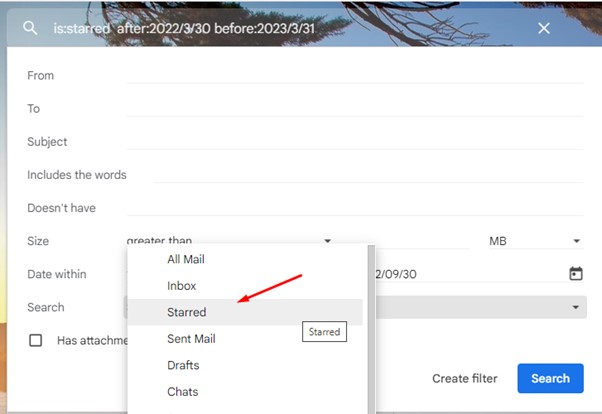 This will bring up a list of all the emails in your inbox that have been flagged as necessary.
How to Flag email on Gmail on a Web Browser?
It's accessible to flag email on Gmail on a web browser:
First, open Gmail and sign in.
Next, please find the email you want to flag and click on it to open it.
Then, click the Flag icon. A confirmation message will appear, telling you the email has been flagged.
You can also flag an email by right-clicking on it and selecting Flag from the menu that appears.
What are the Advantages of email Flagging?
Email flagging allows you to quickly and easily identify certain emails needing attention. You can flag emails for follow-up, to-dos, or any other purpose.
There are several advantages of email flagging:
Flagging an email helps you to remember to come back to it later. This is especially useful for emails that require a response or if you need to take some action.
Flagging an email makes it easy to find later. You can search for all flagged emails or filter your inbox only to show flagged emails.
You can use different Colors to flag types of emails (e.g., red for urgent, yellow for follow-up, and green for to-dos). This can help you prioritize which emails need your attention first.
Overall, email flagging is a helpful way to organize your inbox and make sure you don't forget about important emails.
You May Ask:
What does the red Flag mean next to an email address?
When you see a red flag next to an email address, the person is not subscribed to Constant Contact. If you hover over the Flag, you'll see a message that says, "This contact is not subscribed. Add them to your mailing list."
You can add the person to your mailing list by clicking the Flag, which will open a new window. From there, you can enter their information and subscribe them to your mailing list.
Can I flag an email so all recipients can see it?
No, you cannot flag an email so that all recipients can see it. When you flag an email, it is a personal marker that you can use to indicate importance or potential follow-up.
Why does someone have to flag an email?
There can be many reasons why an email might be flagged. It could be because the sender is on a spam list, the recipient's mailbox is full, or the email contains too large attachments.
If you're unsure why an email was flagged, you can try contacting the sender or your email provider for more information.
Flagging email features ease users' search for essential emails. We have tried to cover all possible options and the advantages of using them above. Do let us know your thoughts about the same in the comment section below.