If you want to install Viber on Windows 10 or 8.1 laptop or desktop, this guide would be helpful. Viber is a free applications which allows users to make free VoIP internet calls and send text messages from computers and phones to another Viber client.  This app is available for most of the mobile Operating Systems like iOS and Android. You may not aware that Viber officially supports Windows Operating Systems like Windows 7, 8.1 and Windows 10.  We do not need any Android emulator to run this app on Windows 10, It can be installed and used like other normal Windows applications.
The pure Windows binary files of Viber application will do the smooth installation and start working instantly.  Though some of the guides on internet still show the way to install Viber on Windows 10 or 8.1 PC with Android emulator, but we can ignore those long procedures.  But in this method, we can simply install like another normal Windows application.
Install Viber on Windows 10 and 8.1 PC Without Android Emulator
1) Visit Viber website here and download the file for Windows OS.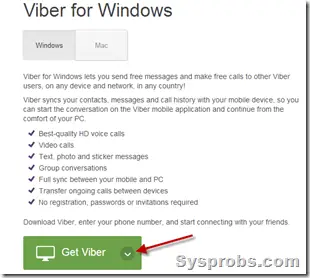 2) Execute the file once it's downloaded.
Accept the terms and conditions to start the installation.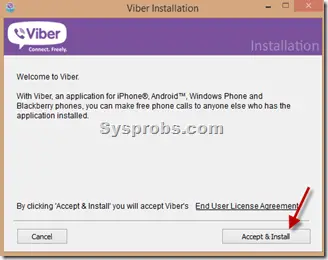 It will download some files online and complete the installation soon.
Read Also: Reddit alternatives you must know
3) You should have a mobile phone or tablet with installed and activated Viber. Because you will be receiving the activation code on this phone.
So, click yes to get the activation code.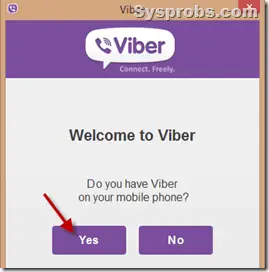 4) Provide the mobile phone number where you have a working Viber.
Remember- The Viber on Windows 10 or 8.1 will get the same profile as your phone. Your all Viber contacts from the phone will appear on Windows PC. Also, both phone and Windows PC will receive the same calls and text messages simultaneously once you have enters the same activation code.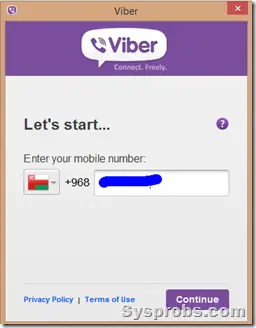 5) Enter the activation code you received on next screen. Make sure that the phone is connected to internet to get activation code. Of course, your Windows 10 PC also should have internet connectivity.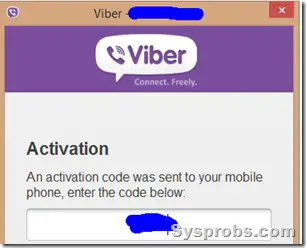 6) There you go. It will sync your Viber contacts of the phone to Windows 10/8.1/7 program. You can simply make free calls or send SMS from your PC now.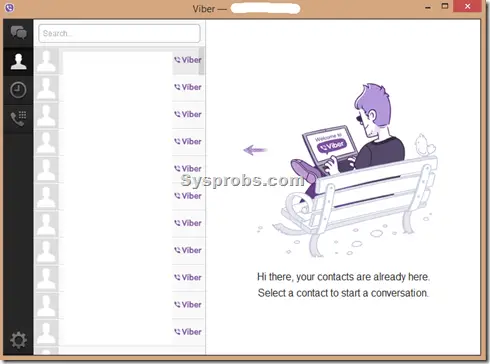 You can make audio calls, even video calls , send messages and photos from the view.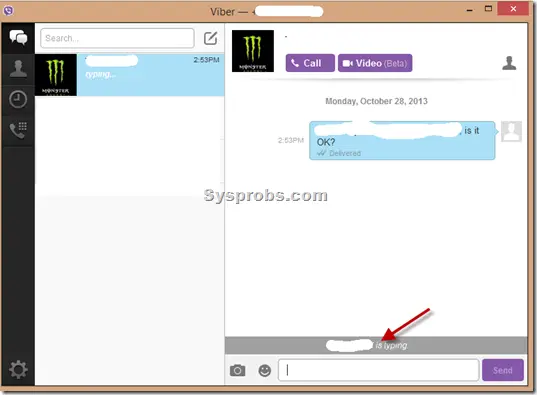 Unluckily, it did not show any difference in between online and offline users.
7) You can troubleshoot speaker, microphone and video issues by accessing settings as shown below. If you have more than one speaker, mic and camera, you need to select the correct one to make properly work with Viber in Windows 10/8.1/7 laptop or desktop PC.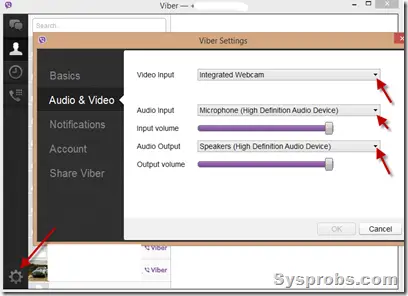 I'm sure this would be a helpful guide about how to install Viber on Windows 10, 8.1 and even Windows 7 to make free calls and send messages from your PC. Feel free to share your comments below.