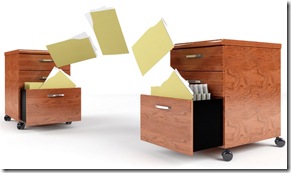 Have you any time broke your head when copy or cut process failed in Windows 7 because of one file error? It would be very hurtful when you transfer large data. TeraCopy is the best and free alternative tool to overwrite Windows 7 copy and cut built in tool. I'm using this for long time and it helped me lot to transfer data without issues on local computer and over the network. This post shows how to use TeraCopy in Windows 7 and it's advantages.
It's an open source software freely available to download. Once installation is done, it automatically replaces Windows copy and paste function which is nice without any headache.
Download TeraCopy from official site here
The Features I like in TeraCopy and Why you have to try
1) It's fast but not very fast.
I copied 4.35GB data to same partition with normal Windows copying, it took 2 min and 50 seconds (average with two attempts) in my Windows 7 computer. Computer is idle and no any activities.
TeraCopy took 2 min and 38 seconds (average after two attempts) for same 4.35GB data under same scenario. Its just 12 seconds difference.
Not that much fast, but transferring data over network is much better than others computers at my office.
2) You can Pause and Resume the process anytime. This will be helpful to temporarily stop the process without cancelling, or to clean up some disk space.

3) It shows believable values such as percentage and time remaining. I hate Windows in this, it will show '2 minutes remaining' now and after two minutes, again 5 minutes. 🙁
Also, copying speed is stable, it copied at 30MB/s speed, whereas Windows started with 65MB/s and ended at 25MB/s.
4) Other good feature is, it skips the problem file and continue the process. In Windows, when this happens, we have to start the rest of the data again and finally we will not know what we missed. In fact, I started searching for alternative copy tools for this reason only and found TeraCopy as the best.
Results of process will be shown at the end and you can fix the issue and recopy the only problem file later.
5) You can verify the copied data against original data to make sure all files and folders are correct.
More options and settings available under Menu when you click More button.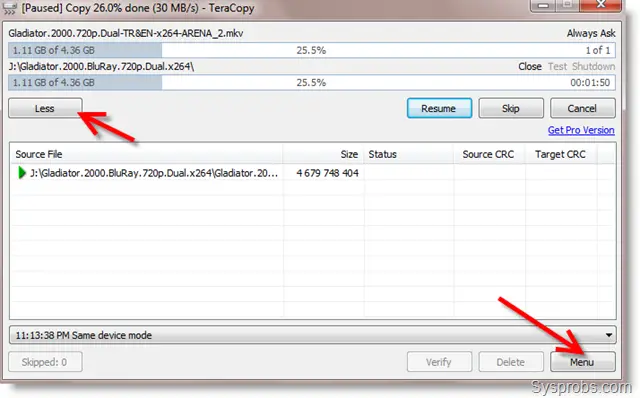 You can remove the explorer shell integration to go back to Windows default copy tool without uninstalling the program.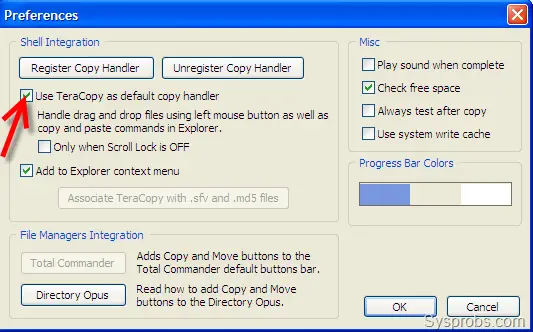 Still you can use TeraCopy for copying and moving data by right click on file or folder and select TeraCopy option from menu.
This will bring the box to select the destination location, Copy or Move mode and start the copying.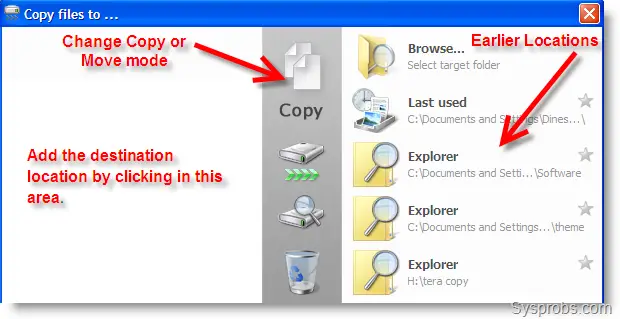 Its a simple program to make your life easy. It also calculates the required and available free space before starting. Windows 7 supports very well and you can use without any issues.
Feel free to share your experience with this tool.
Have fun.